It is vital for the public to understand the law and their responsibilities under it. People need to be accountable for their actions and be aware of the consequences if they break laws. This is the primary reason for making court records accessible to the public.
If there were no court records public view then there would not be the understanding about what happened in the courts and the prosecution outcomes. The public has a right to learn about these things and so does the legal profession. Laws can evolve from the sharing of this information and lawyers learn a lot about precious cases.
A student of law knows that they will have to memorize specific cases in court and be fully aware of precedents set in the past. Without public court records they would be unable to do this. The public also needs reassurance that the legal system is working and court records help them to see this.
The press needs access to court records as well to provide accurate reports. At the end of the day the sharing of court records with the public empowers them. All citizens need to learn from the legal system so things improve in the future.
America's Freedom of Information Act
Back in 1955, the government held lots of secrets. A Democratic congressman, John Moss, proposed the Freedom of Information Act (FOIA) as a way to stop this. Moss strongly believed that citizens of the United States had a right to know what government departments and agencies were doing.
It took another 11 years to make the FOIA law by President Lyndon B Johnson. After the Watergate scandal in 1974, amendments to the FOIA made it a stronger and more efficient tool for investigation into government practices. More and more amendments followed with the key ones being: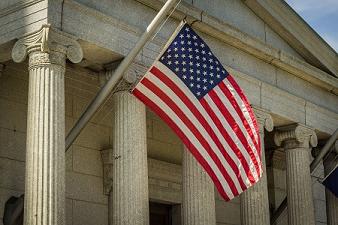 1976 Accountable statutes – many new requirements introduced by the House of Representatives and the Senate. These included new instructions for record distribution, specific consequences for improperly withholding information and the waiving of fees for the press and other public interest associations for records access.
1996 Electronic records access – government agencies mandated to provide documentation in electronic format. Documents digitalized and made available to the public. This was a significant change as it sped up the process of record distribution.
2007 Civilian reporter records access – alternative journalists and bloggers allowed access to records. They had the same rights as news media members.
Not only was access to government records opened up with federal laws but the government instructed states to create their own rules and interpretations of the FOIA. In Virginia, citizens have the right to access any recorded information in any form prepared and owned by public agencies.
This includes court transcripts, paper records of the courts, audio or video files used by the courts, any electronic files and so on. Essentially any court record is open for public consumption unless there is a statutory exemption preventing the record access.
Conducting an Investigation using Court Records
With court records available for public access it is important that you know what to do with them. If you are conducting your own investigation into someone or something and you want to use court records then you need to know what to look for.
When people conduct investigations they often overlook the value that a court record brings to the table. You do not have to have any special permission to view court records. It is not the same as accessing sensitive investigation information as a law enforcement officer. Court records are there for all to see.
One of the best things about court records is that they are factual. Within the documentation of a court record, there is likely to be sworn statements, affidavits, allegations and proceedings made under oath.
If you want to learn the truth about someone then a court record will provide that much better than talking to people that know the person will. There is no hiding of the fact that an individual has a criminal record or that they have been involved in litigation proceedings. Court records do not lie as people do.
Every year in the United States 150 million cases filed by the courts. This means that there are millions of data points available for you to access. You need to bear in mind that a lot of these cases will be minor such as traffic violations and small claims though.
A lot of criminals will hide behind aliases. It is not always easy to uncover this information when using other methods of searching. A court record will normally contain information about the aliases that people are using provided by law enforcement.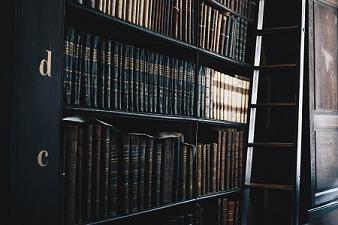 There is a difference in the information provided in civil court cases and criminal court cases. A lot of civil cases do not have identifying information other than a name. The addresses, social security numbers and dates of birth are often missing. Criminal cases will provide this information.
A lot of courts have their own websites for access to court records. These are not always easy to search and you need to understand what you are doing otherwise you will not retrieve the information you want. If you have the opportunity to search different databases then do this as mistakes can occur and you will highlight these.
Sometimes Visiting a Court is necessary
If you need to actually pull court filings then a trip to the specific court is necessary. Within a court filing, you can find a great deal of useful information. It is likely that a filing will contain a number of different documents that can help you. These include:
The court docket – this is basic information about a case and the chronological order of the details
Indictment or Complaint – this is the initial details and any allegations made
Affidavits – here you will find case information
Transcripts and Depositions – here are legal arguments and sworn testimonies
Final disposition – the outcome of the case with pleas and charges
Court Record searching made easy
There is no doubt that court records can provide a wealth of information. But finding the relevant records can be difficult and time consuming. In America, you can use online background check services to tie court records to individuals. It is very fast and simple to perform searches.