West Virginia Public Records
The West Virginia Freedom of Information Act makes public all the state's public records. The Act is covered in the West Virginia Code under Chapter 29B.
The West Virginia Freedom of Information Act states that "every person" can have access to West Virginia public records. This includes individuals, associations, and corporations. The reason for requesting the records does not matter unless when the request comes from an inmate. The law doesn't restrict you on how to use these records once you have obtained them. However, the courts have the right to limit the use of any personal information.
The law covers records such as all records from all state's public bodies, including the judicial, legislative, and executive branches. Records that are exempt, or that are not subject to the West Virginia Freedom of Information Act, include:
Personal information
Trade secrets
Test questions
Records exempt by statute
Internal memoranda
National security records
West Virginia Criminal Records
The West Virginia State Police has the responsibility to conduct background checks in West Virginal State, but has contracted out IdentiGo.com, which is an online third party. IdentiGo.com handles all background checks and fingerprint services on behalf of the state. You can use the company to search for things like, pre-employment, licensing, and housing matters. Since these are fingerprint-based checks, you need consent for you to be able to request a criminal record.
To learn about victim services, find information about the state's correctional facilities, or search for an inmate, simply visit the official website of the state Department of Corrections.
The state allows the public to access arrest records, jail and inmate records freely. You can easily find detailed information about an offender. DOC Offender Search page is where you can search if you want to locate an offender in the state system. You will have to search with a name or a DOC Number. The results will typically return the offender's location, projected release date, and list of offenses.
West Virginia Court Records
Information about the courts in West Virginia State is available on the administrator of the courts website. WV State Law Library is the only available online search. To obtain specific court records, you will have to contact the clerk of the court at the specific courthouse where the final decree of the case was made.
West Virginia Vital Records
West Virginia Vital Records are available at the Vital Registration Office of the state's Health Statistics Center. You can request a copy of birth, marriage, or death certificate online through VitalCheck.com or in person by visiting the central offices that sit at 350 Capitol Street in the downtown Charleston. Alternatively, you can request for these records by mail. Simply download and return a completed form to Vital Registration, Room 165, 350 Capitol Street, Charleston, WV 25301-3701.
Birth records: Birth records are available starting in 1917 to present. To request for a birth certificate, you must be the registrant, a legal guardian, an immediate family member, or a legal representative.
Death records: Death records in West Virginia are available starting in 1917 to present. A death certificate becomes a public record after 50 years. Before then, these records are only available to an immediate family member who has a tangible or direct in the record.
Marriage records: Marriage certificates are accessible from 1964 to present. These records become public records after 50 years. Before then, the records are only available to the involved parties whose names are on the certificate, or their children and legal representative.
Divorce records: Divorce records are available from 1851 at the circuit courts of the counties where the final decree was made. You can request for a divorce certificate from the clerk of the appropriate circuit court. Divorce certificates become public records after 50 years.
The State of West Virginia has more than 1.8 million residents and a great number of this population may wish to access and copy public records. For this reason, the state does have clear provisions for sharing its records with the general public.
West Virginia state court system
Understanding how the system of West Virginia state court works is very important as it helps you find court records easily.
West Virginia Courts Overview
To make your work easier, start searching for court records in West Virginia by simply going to courts by county.
The trial court system of West Virginia State consists of Legislative Claims Commission, Municipal Courts, Family Courts, Magistrate Courts, and Circuit Courts.
Circuit Courts
West Virginia Circuit Courts have general jurisdiction to handle all criminal and civil cases, but typically handle only those cases that no other court has jurisdiction over.
Civil cases that Circuit Courts hear include civil equity cases and general civil claims for more than $300. Criminal cases include misdemeanors and felonies. Circuit Courts also handle juvenile delinquency, probate matters, and child abuse and neglect. They also review recommended orders from the judicial officers handling juvenile and hygiene matters.
Under some circumstances, a Circuit Court may also handle cases typically handled by Family Courts and some cases connected to Family Protective Orders. Family Courts share jurisdiction over guardianships of minors with Circuit Courts.
Circuits may have judicial officers and specialized court divisions for certain types of cases. Mental Health Court Diversion Program, Teen Courts, Juvenile Drug Courts, Juvenile Referees, or Mental Hygiene Commissioners may exist in some individual courts, and are usually supervised by Circuit Courts.
Magistrate Courts
These courts have jurisdiction to handle certain types of criminal and civil cases. Civil cases that Magistrate Courts hear include some general civil claims for less than $5,000, excluding costs and interests. They also handle emergency domestic violence protective orders, and most landlord-tenant disputes. They have original jurisdiction to handle many general civil claims with less than $300 in dispute.
Criminal cases these courts handle include preliminary hearings for all types of criminal cases, and misdemeanors.
Family Courts
These courts have jurisdiction to handle some types of cases, such as domestic violence protection, domestic relations, and guardianships. Cases generally heard by Family Courts include child support and child custody, paternity, annulment, divorce, parental plans, child visitation, proceedings for civil domestic violence protection, guardianships of minors, separate maintenance, and grandparent visitation.
Family Courts do not have jurisdiction over cases involving family support or parental responsibility for a child subject to the jurisdiction of the Circuit Court.
Municipal Courts
West Virginia Municipal Courts have jurisdiction to enforce majority of municipal ordinance violations. Magistrate Courts hear violations of municipal ordinances in areas where there is no Municipal Courts.
Legislative Claims Commission
Formerly referred to as the Court of Claims, the Legislative Claims Commission has limited jurisdiction to handle civil claims against the State or its agencies.
Typical case that the Commission handle include wrongful imprisonment, injury and damage caused by road hazards, personal injury, property damage, construction contract disputes, contract disputes, claims for damages caused by runaway inmates of the State of West Virginia institutions, and Crime Compensation Act claims. The Commission doesn't handle cases related to Workers' Compensation.
The Legislative Claims Commission conducts hearings in Wheeling, Princeton, Martinsburg, Fairmont and Charleston, but usually handles all the administrative aspects of the cases from an office located in Charleston.
West Virginia Crime Statistics
Violent & Property Crime Rates in West Virginia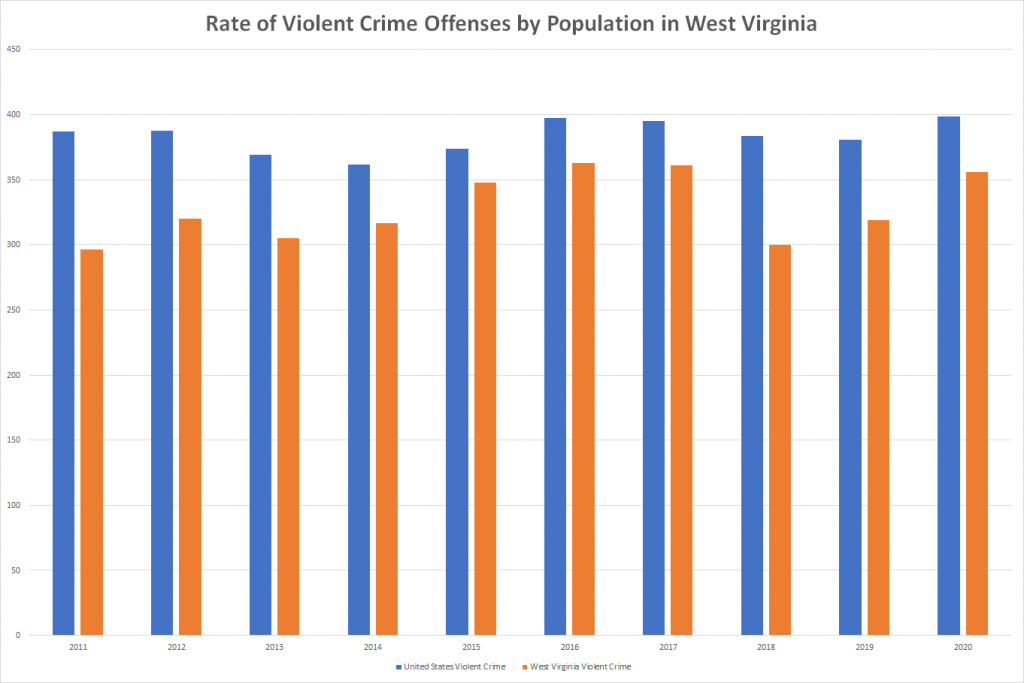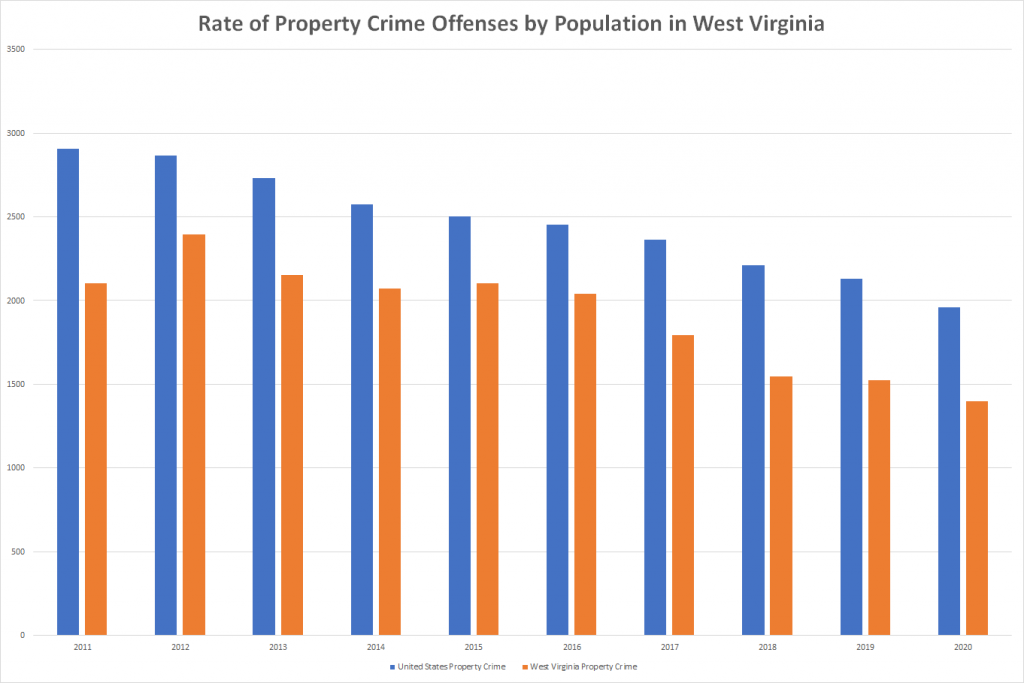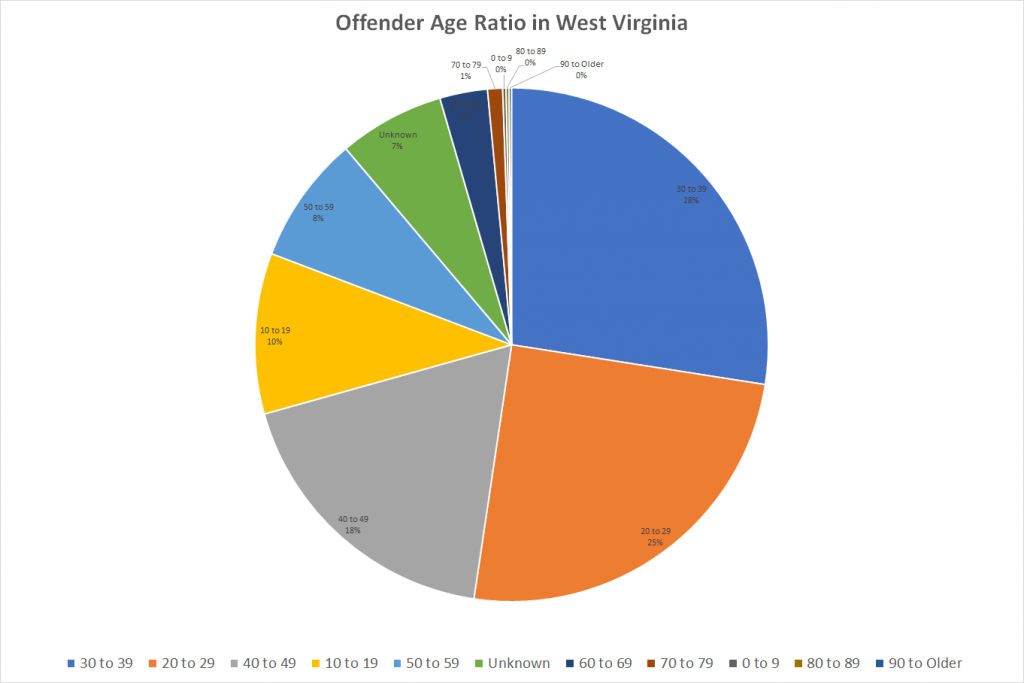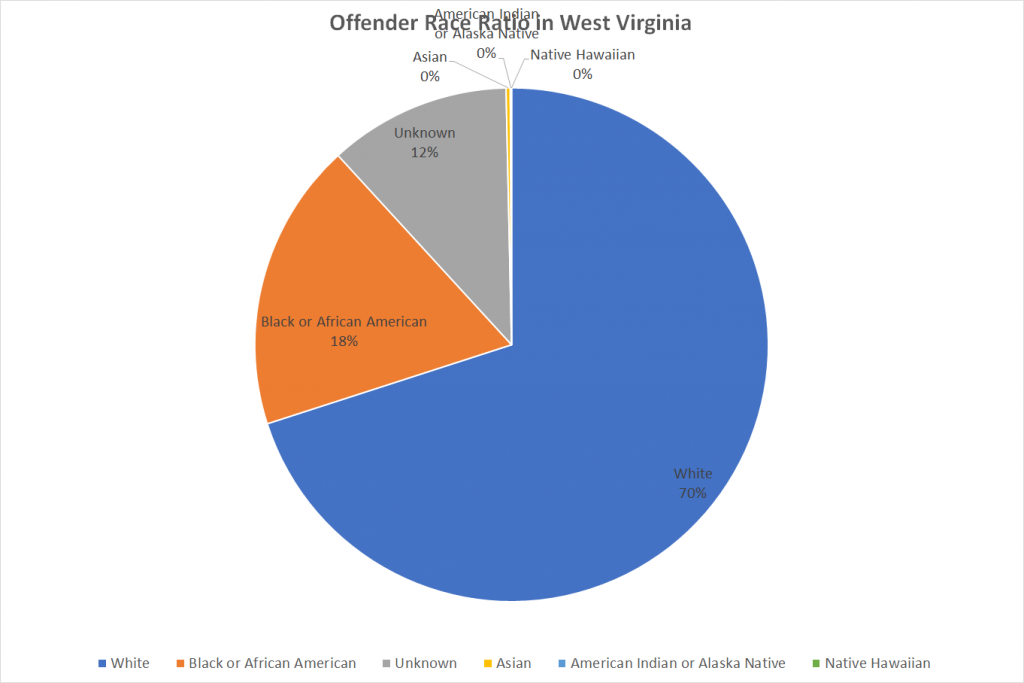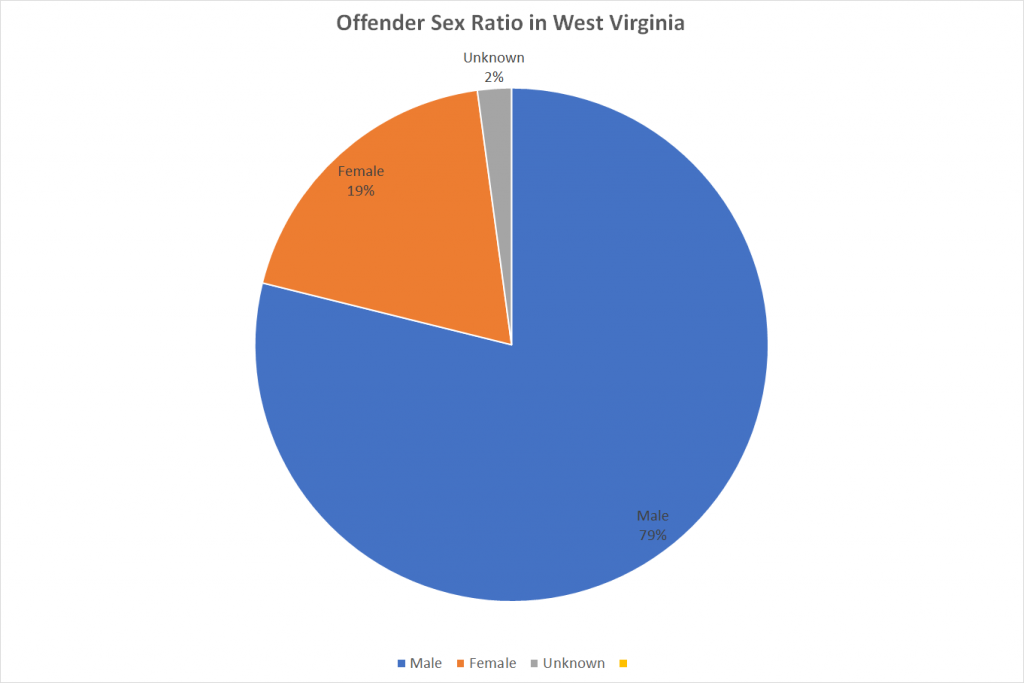 Arrests Offense in West Virginia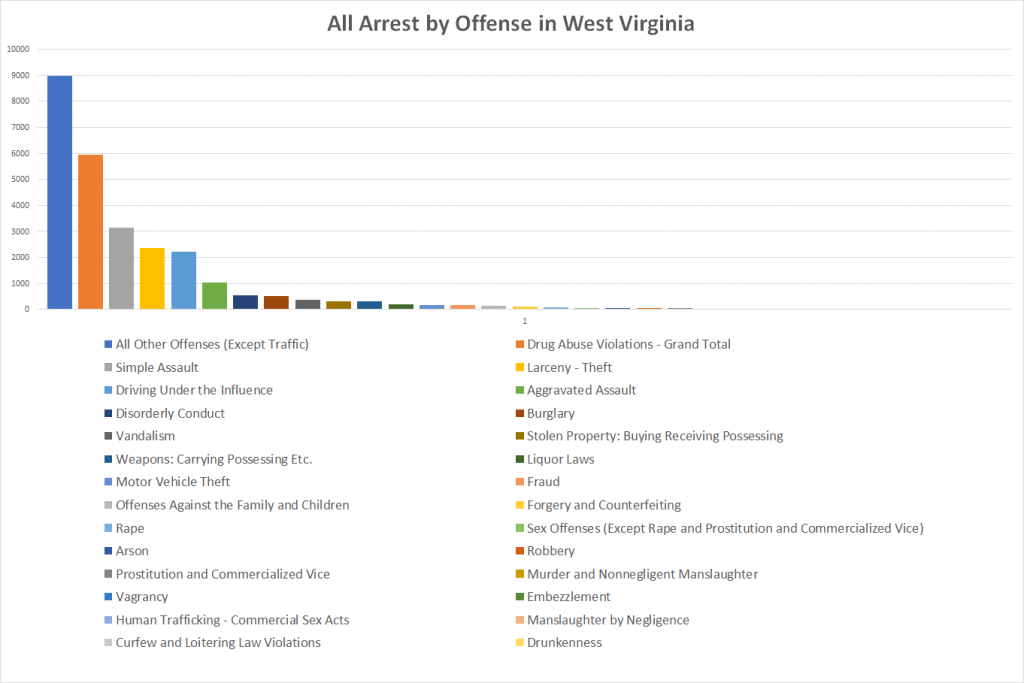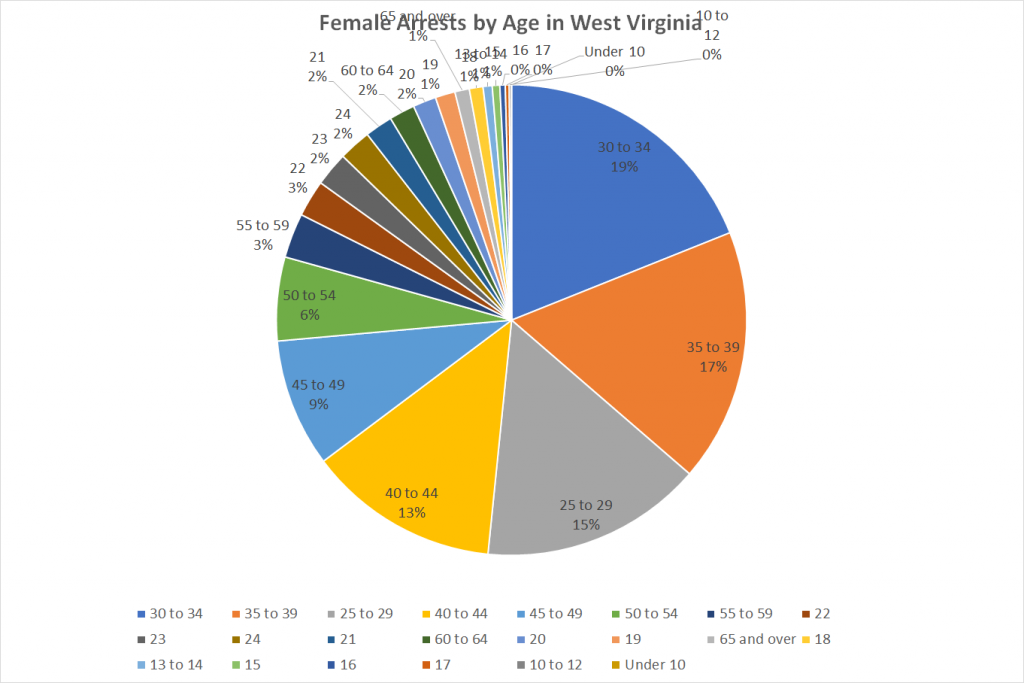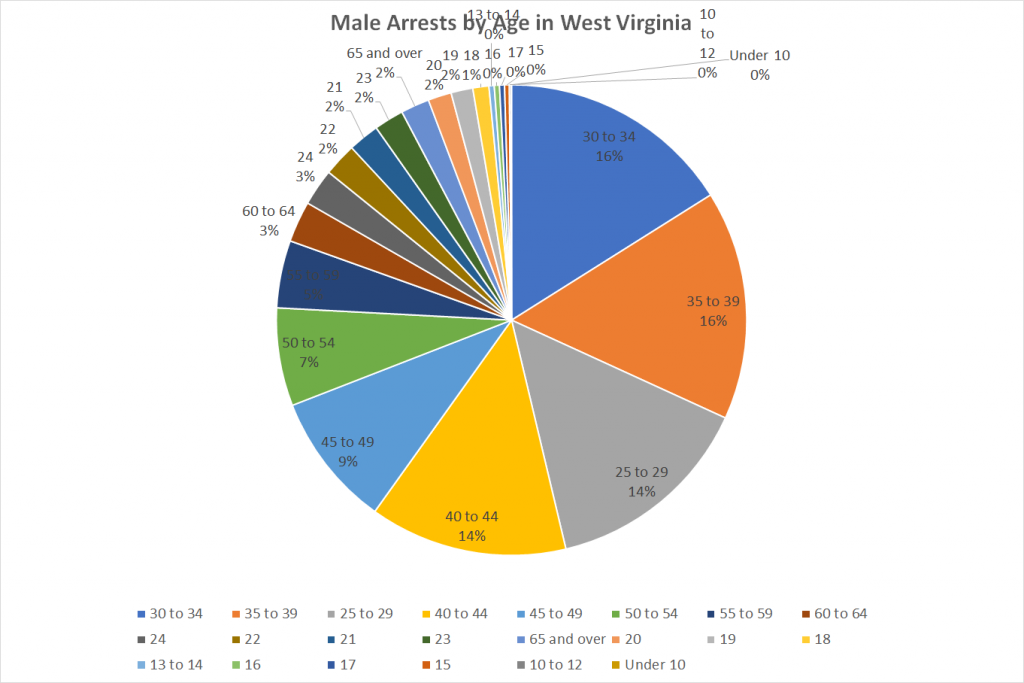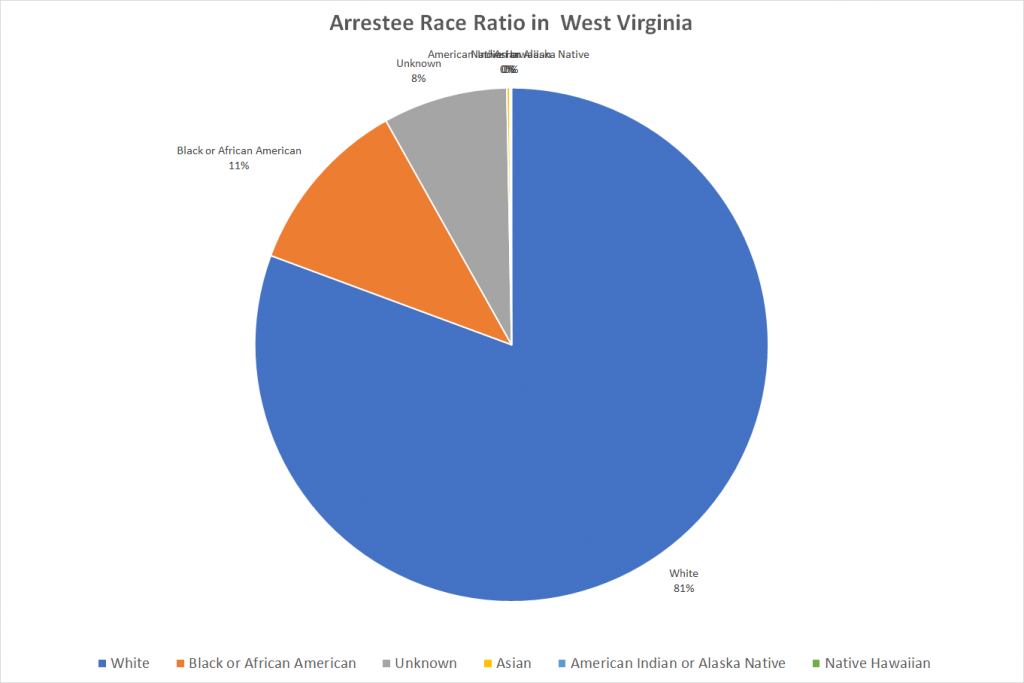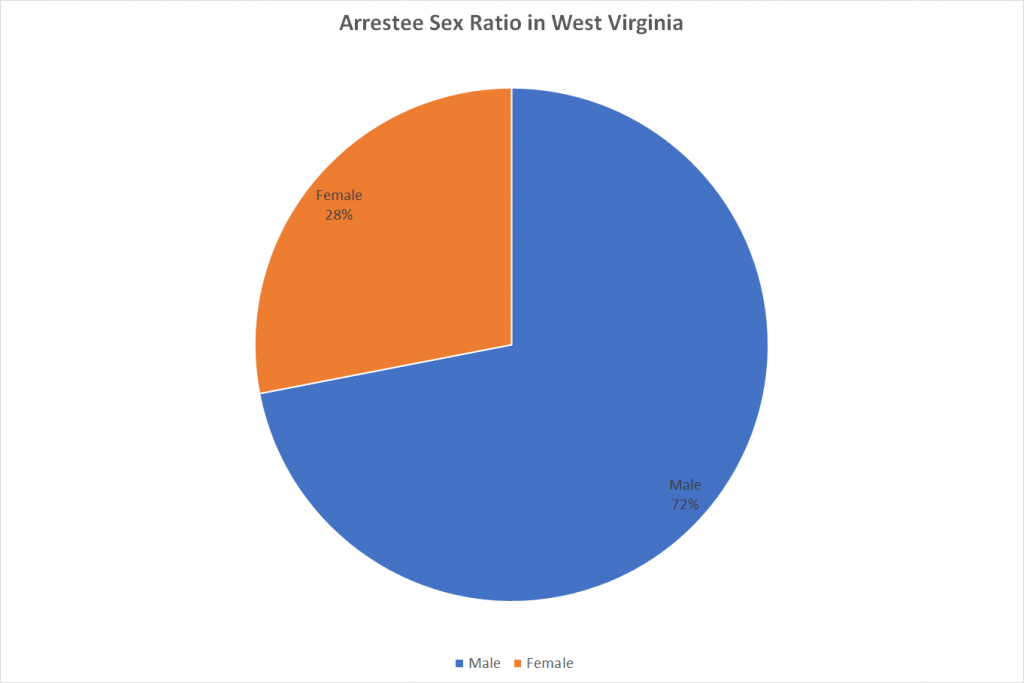 The latest data is from 2021. References: https://cde.ucr.cjis.gov/LATEST/webapp/#/pages/home
The Official Website of West Virginia County
Charleston Welcome To Charleston, West Virginia City of Charleston, WV Official Website | The Cultural, Recreational, and Business Capital of the Appalachian Mountains
Huntington City of Huntington
Morgantown Morgantown, WV | Official Website
Parkersburg City of Parkersburg City of ParkersburgA Beautiful Place to Call
Wheeling Official Website of Wheeling West Virginia
Weirton Weirton, WV | Official Website
Fairmont Fairmont, WV – Official Website
Martinsburg City of Martinsburg, West Virginia – The official website of Martinsburg City Hall
Beckley City of Beckley |?The City of Champions
Clarksburg Clarksburg, WV | Official Website
South Charleston City of South Charleston
Vienna City of Vienna, WV – | Pride of the Valley
Bluefield Bluefield West Virginia
Bridgeport City of Bridgeport, WV
Kanawha County Kanawha County
Berkeley County Berkeley County Council
Cabell County Welcome to Cabell County, WV
Monongalia County Monongalia County in West Virginia Monongalia County's Website.
Wood County Wood County WV Wood County WV Courthouse get a copy of your birth certificates, apply for a marriage license, or register to vote.
Raleigh County Raleigh County, Southern West Virginia
Harrison County Harrison County Commission
Mercer County Welcome to Mercer County, West Virginia!
Marion County Marion County West Virginia
Putnam County Putnam County, West Virginia Government Portal The Putnam County West Virginia Government website featuring quick links to all government services and agencies
Fayette County Fayette County
Ohio County Welcome to Ohio County, West Virginia!
Wayne County Wayne County West Virginia
Logan County Welcome to Logan County, West Virginia!
Greenbrier County Greenbrier County
Preston County Preston County West Virginia – County Commission Office Preston County County Commission Office
Marshall County Marshall County Commission – Moundsville, WV
Hancock County Welcome to Hancock County, WV Official Homepage of Hancock County, WV. Containing important information, department contacts and purpose, upcoming events and important dates.
Randolph County Randolph County Assessors Office
Jackson County Welcome to Jackson County, West Virginia!
Mason County Welcome to Mason County, West Virginia!
Mingo County Mingo County, West Virginia
Nicholas County Nicholas County Commission – Summersville, WV 26651 Welcome to the official website of the Nicholas County Courthouse, various information offices and special notices for the county.
Boone County Boone County West Virginia : Boone County Community and Economic Developmen Corp. For decades, Boone County has ranked first or near the top in coal production statistics in West Virginia. Nearly 3,000 miners labor in the county, and for every person directly employed in the coal industry, four more work in coal-related support occupations. Boone County's 506 square miles has more coal reserves than any other place in the world equal to its size. Coal Country people are proud of their coal heritage. We'll make you feel right at home whether you're looking to locate here or just visiting. Our hospitality and friendliness are part of the heritage that is Boone County.
Upshur County Welcome to Upshur County, West Virginia
Brooke County Welcome to Brooke County
Hampshire County Welcome to the Official Site of Hampshire County, West Virginia
McDowell County Welcome – McDowell, WV
Lincoln County Lincoln County West Virginia
Morgan Countyt Government | Morgan County, West Virginia
Taylor County Welcome to Taylor County, West Virginia!
Barbour County Welcome to Barbour County, West Virginia!
Lewis County Lewis County Commission
Roane County Roane County, West Virginia
Braxton County Braxton CVB
West Virginia Jail Roster
| Type | Name | County | Inmate Locator | Phone Number | Inmate Search |
| --- | --- | --- | --- | --- | --- |
| Federal Prison | Gilmer Federal Correctional Institution | Gilmer County | 201 FCI Lane, Glenville, WV 26351 | (304) 626-2500 | Federal Inmate Locator |
| Federal Prison | Alderson Federal Prison Camp | Greenbrier County | 1 Glen Ray Road, Alderson, WV 24910 | (304) 445-3300 | Federal Inmate Locator |
| Federal Prison | McDowell Federal Correctional Institution | McDowell County | 101 Federal Drive, Welch, WV 24801 | (304) 436-7300 | Federal Inmate Locator |
| Federal Prison | Morgantown Federal Correctional Institution | Monongalia County | 446 Greenbag Road, Route 857, Morgantown, WV 26501 | (304) 296-4416 | Federal Inmate Locator |
| Federal Prison | Hazelton Federal Correctional Institution | Preston County | 1640 Sky View Drive, Bruceton Mills, WV 26525 | (304) 379-1500 | Federal Inmate Locator |
| Federal Prison | Hazelton United States Penitentiary | Preston County | 1640 Sky View Drive, Bruceton Mills, WV 26525 | (304) 379-5000 | Federal Inmate Locator |
| Federal Prison | Beckley Federal Correctional Institution | Raleigh County | 1600 Industrial Road, Beaver, WV 25813 | (304) 252-9758 | Federal Inmate Locator |
| State Prison | Martinsburg Correctional Center | Berkeley County | 38 Grapevine Road, Martinsburg, West Virginia 25401 | (304) 267-0156 | Inmate Search |
| State Prison | Mount Olive Correctional Complex | Fayette County | 1 Mountainside Way, Mt. Olive, West Virginia 25185 | (304) 442-7213 | Inmate Search |
| State Prison | Salem Correctional Center | Fayette County | 7 Industrial Blvd, Industrial, WV 26426 | (304) 782-2371 | Inmate Search |
| State Prison | Anthony Correctional Center | Greenbrier County | 313 Anthony Center Drive, White Sulphur Springs, WV 24986 | (304) 536-3911 | Inmate Search |
| State Prison | Charleston Correctional Center | Kanawha County | 1356 Hansford Street, Charleston, WV 25301 | (304) 340-6921 | Inmate Search |
| State Prison | Northern Correctional Facility | Marshall County | 112 Northern Regional Correctional Drive, Moundsville, WV 26041 | (304) 843-4067 | Inmate Search |
| State Prison | Lakin Correctional Center | Mason County | 11264 Ohio River Road, West Columbia, WV 25287 | (304) 674-2440 | Inmate Search |
| State Prison | Ohio County Correctional Center | Ohio County | 1501 Eoff Street, Wheeling, WV 26003 | (304) 238-1007 or (304) 238-1008 | Inmate Search |
| State Prison | Saint Marys Correctional Center | Pleasants County | 2880 N. Pleasants Highway, St. Marys, WV 26170 | (304) 684-5500 | Inmate Search |
| State Prison | Denmar Correctional Center | Pocahontas County | 4319 Denmar Road, Hillsboro, WV 24946 | (304) 653-4201 | Inmate Search |
| State Prison | Beckley Correctional Center | Raleigh County | 111 S. Eisenhower Drive, Beckley, WV 25801 | (304) 256-6780 | Inmate Search |
| State Prison | Huttonsville Correctional Center | Randolph County | US-250, Huttonsville, WV 26273 | (304) 335-2291 | Inmate Search |
| State Prison | Pruntytown Correctional Center | Taylor County | 2006 Trap Springs Road, Grafton, WV 26354 | (304) 265-6111 | Inmate Search |
| State Prison | Parkersburg Correctional Center | Wood County | 225 Holiday Hills Drive, Parkersburg, WV 26104 | (304) 420-2443 | Inmate Search |
| McDowell County Jail Roster | Stevens Correctional Center | McDowell County | 795 Virginia Avenue, Welch, West Virginia 24801 | (304) 436-5420/ (304) 436-8530 | Jail Roster |
| Regional Jail | Tygart Valley Regional Jail | Barbour County | 400 Abbey Road, Belington, WV 26250 | (304) 637-0382 | Inmate Search |
| Regional Jail | Eastern Regional Jail | Berkeley County | 94 Grapevine Road, Martinsburg, WV 25405 | (304) 267-0046 | Inmate Search |
| Regional Jail | Southwestern Regional Jail | Boone County | 1300 Gaston Caperton Drive, Holden, WV 25625 | (304) 239-3032 | Inmate Search |
| Regional Jail | Central Regional Jail | Braxton County | 1255 Dyer Hill Road, Sutton, WV 26601 | (304) 765-7904 | Inmate Search |
| Regional Jail | Northern Regional Jail | Brooke County | 112 Northern Regional Correctional Drive, Moundsville, WV 26041 | (304) 843-4067 | Inmate Search |
| Regional Jail | Western Regional Jail | Cabell County | One OHanlon Place, Barboursville, WV 25504 | (304) 733-6821 | Inmate Search |
| Regional Jail | Central Regional Jail | Calhoun County, Clay County | 1255 Dyer Hill Road, Sutton, WV 26601 | (304) 765-7904 | Inmate Search |
| Regional Jail | North Central Regional Jail | Doddridge County | 1 Lois Lane, Greenwood, WV 26415 | (304) 873-1384 | Inmate Search |
| Regional Jail | Southern Regional Jail | Fayette County | 1200 Airport Road, Beaver, WV 25813 | (304) 256-6726 | Inmate Search |
| Regional Jail | Central Regional Jail | Gilmer County | 1255 Dyer Hill Road, Sutton, WV 26601 | (304) 765-7904 | Inmate Search |
| Regional Jail | Potomac Highlands Regional Jail | Grant County | 355 Dolan Drive, Augusta, WV 26704 | (304) 496-1275 | Inmate Search |
| Regional Jail | Southern Regional Jail | Greenbrier County | 1200 Airport Road, Beaver, WV 25813 | (304) 256-6726 | Inmate Search |
| Regional Jail | Potomac Highlands Regional Jail | Hampshire County | 355 Dolan Drive, Augusta, WV 26704 | (304) 496-1275 | Inmate Search |
| Regional Jail | Northern Regional Jail | Hancock County | 112 Northern Regional Correctional Drive, Moundsville, WV 26041 | (304) 843-4067 | Inmate Search |
| Regional Jail | Potomac Highlands Regional Jail | Hardy County | 355 Dolan Drive, Augusta, WV 26704 | (304) 496-1275 | Inmate Search |
| Regional Jail | North Central Regional Jail | Harrison County | 1 Lois Lane, Greenwood, WV 26415 | (304) 873-1384 | Inmate Search |
| Regional Jail | South Central Regional Jail | Jackson County | 1001 Centre Way, Charleston, WV 25309 | (304) 558-1336 | Inmate Search |
| Regional Jail | Eastern Regional Jail | Jefferson County | 94 Grapevine Road, Martinsburg, WV 25405 | (304) 267-0046 | Inmate Search |
| Regional Jail | South Central Regional Jail | Kanawha County | 1001 Centre Way, Charleston, WV 25309 | (304) 558-1336 | Inmate Search |
| Regional Jail | Central Regional Jail | Lewis County | 1255 Dyer Hill Road, Sutton, WV 26601 | (304) 765-7904 | Inmate Search |
| Regional Jail | Western Regional Jail | Lincoln County | One OHanlon Place, Barboursville, WV 25504 | (304) 733-6821 | Inmate Search |
| Regional Jail | Southwestern Regional Jail | Logan County | 1300 Gaston Caperton Drive, Holden, WV 25625 | (304) 239-3032 | Inmate Search |
| Regional Jail | North Central Regional Jail | Marion County | 1 Lois Lane, Greenwood, WV 26415 | (304) 873-1384 | Inmate Search |
| Regional Jail | Northern Regional Jail | Marshall County | 112 Northern Regional Correctional Drive, Moundsville, WV 26041 | (304) 843-4067 | Inmate Search |
| Regional Jail | Western Regional Jail | Mason County | One OHanlon Place, Barboursville, WV 25504 | (304) 733-6821 | Inmate Search |
| Regional Jail | Southwestern Regional Jail | McDowell County | 1300 Gaston Caperton Drive, Holden, WV 25625 | (304) 239-3032 | Inmate Search |
| Regional Jail | Southern Regional Jail | Mercer County | 1200 Airport Road, Beaver, WV 25813 | (304) 256-6726 | Inmate Search |
| Regional Jail | Potomac Highlands Regional Jail | Mineral County | 355 Dolan Drive, Augusta, WV 26704 | (304) 496-1275 | Inmate Search |
| Regional Jail | Southwestern Regional Jail | Mingo County | 1300 Gaston Caperton Drive, Holden, WV 25625 | (304) 239-3032 | Inmate Search |
| Regional Jail | North Central Regional Jail | Monongalia County | 1 Lois Lane, Greenwood, WV 26415 | (304) 873-1384 | Inmate Search |
| Regional Jail | Southern Regional Jail | Monroe County | 1200 Airport Road, Beaver, WV 25813 | (304) 256-6726 | Inmate Search |
| Regional Jail | Eastern Regional Jail | Morgan County | 94 Grapevine Road, Martinsburg, WV 25405 | (304) 267-0046 | Inmate Search |
| Regional Jail | Central Regional Jail | Nicholas County | 1255 Dyer Hill Road, Sutton, WV 26601 | (304) 765-7904 | Inmate Search |
| Regional Jail | Northern Regional Jail | Ohio County | 112 Northern Regional Correctional Drive, Moundsville, WV 26041 | (304) 843-4067 | Inmate Search |
| Regional Jail | Potomac Highlands Regional Jail | Pendleton County | 355 Dolan Drive, Augusta, WV 26704 | (304) 496-1275 | Inmate Search |
| Regional Jail | North Central Regional Jail | Pleasants County | 1 Lois Lane, Greenwood, WV 26415 | (304) 873-1384 | Inmate Search |
| Regional Jail | Tygart Valley Regional Jail | Pocahontas County, Preston County | 400 Abbey Road, Belington, WV 26250 | (304) 637-0382 | Inmate Search |
| Regional Jail | Western Regional Jail | Putnam County | One OHanlon Place, Barboursville, WV 25504 | (304) 733-6821 | Inmate Search |
| Regional Jail | Southern Regional Jail | Raleigh County | 1200 Airport Road, Beaver, WV 25813 | (304) 256-6726 | Inmate Search |
| Regional Jail | Tygart Valley Regional Jail | Randolph County | 400 Abbey Road, Belington, WV 26250 | (304) 637-0382 | Inmate Search |
| Regional Jail | North Central Regional Jail | Ritchie County | 1 Lois Lane, Greenwood, WV 26415 | (304) 873-1384 | Inmate Search |
| Regional Jail | Central Regional Jail | Roane County | 1255 Dyer Hill Road, Sutton, WV 26601 | (304) 765-7904 | Inmate Search |
| Regional Jail | Southern Regional Jail | Summers County | 1200 Airport Road, Beaver, WV 25813 | (304) 256-6726 | Inmate Search |
| Regional Jail | Tygart Valley Regional Jail | Taylor County, Tucker County | 400 Abbey Road, Belington, WV 26250 | (304) 637-0382 | Inmate Search |
| Regional Jail | North Central Regional Jail | Tyler County | 1 Lois Lane, Greenwood, WV 26415 | (304) 873-1384 | Inmate Search |
| Regional Jail | Tygart Valley Regional Jail | Upshur County | 400 Abbey Road, Belington, WV 26250 | (304) 637-0382 | Inmate Search |
| Regional Jail | Western Regional Jail | Wayne County | One OHanlon Place, Barboursville, WV 25504 | (304) 733-6821 | Inmate Search |
| Regional Jail | Central Regional Jail | Webster County | 1255 Dyer Hill Road, Sutton, WV 26601 | (304) 765-7904 | Inmate Search |
| Regional Jail | Northern Regional Jail | Wetzel County | 112 Northern Regional Correctional Drive, Moundsville, WV 26041 | (304) 843-4067 | Inmate Search |
| Regional Jail | North Central Regional Jail | Wirt County, Wood County | 1 Lois Lane, Greenwood, WV 26415 | (304) 873-1384 | Inmate Search |
| Regional Jail | Southern Regional Jail | Wyoming County | 1200 Airport Road, Beaver, WV 25813 | (304) 256-6726 | Inmate Search |
Jefferson County Sheriff's Office | Jefferson County Commission, WV Jefferson County Jail
Kanawha County Sheriff's Office – Charleston, West Virginia Kanawha County Sheriff
Marion County Sheriff s Department Law Enforcement Law Enforcement Division Physical Address 316 Monroe StreetJacobs Building 1st FloorFairmont, WV 26554 Phone 304 367 5300Fax 304 367 5304 The M.C.
Mercer County Sheriff's Office Jail Inmate Search Mercer County Jail Inmate Search
Wood County WV – Sheriff Wood County's Sheriff office list of responsibilities include collecting taxes, enforcing the law, and providing security for local courts
WV Division of Corrections and Rehabilitation West Virginia Department of Corrections
West Virginia Criminal Records West Virginia State Police Criminal Records Background Check
Court Information by County – West Virginia Judiciary Find Parking Ticket, Divorce, Circuit Court, Family Court, Magistrate Court, Probation, and other court related information on a by county basis.
State Police Sex Offender Registry West Virginia State Police Sex Offender List