North Dakota Public Records
Well known for its strong economy and friendly public records laws, North Dakota does have provisions for making public records available and accessible to the general public.
The provisions for sharing of state's public documents are contained in the North Dakota Open Records Statute, which is covered under the Chapter 4 of Title 44 of the North Dakota Century Code. Besides, Article XI, Section 6 of North Dakota Constitution also contains provisions for sharing of state's public records. These provisions state that "any person" may request for "all records" unless specifically excluded by law. You don't need to disclose the purpose for requesting for public records, and you can use the records for any purpose once you have obtained them. The public records law includes records such as records from legislative and executive branches as well as other government bodies. The Act also includes the judicial branch.
North Dakota Criminal Records
The North Dakota Bureau of Criminal Investigation (BCI) is responsible for administering criminal history records. The BCI makes a very clear differentiation between a criminal history check, which is actually a search of state's confidential law databases, and a background check, which is a search of the public records.
Criminal History Record Checks are conducted either on a fingerprint-based or name-based search. For the BCI to conduct the check, you must submit a signed authorization form. You can also request for jail and inmate records.
For any information on the correctional facilities in the North Dakota, inmates, or services for victims in the state, you should visit the official website of the Department of Correction. The website contains arrest records and jail records. To find an offender in the system, there is a search for in which you will enter the name of the offender. The search result will list the offender's estimated release date, date of birth, and current location with a photo in some instances.
North Dakota Court Records
Information on court or courts cases in state of North Dakota is available on administrator of the courts' website. You will find a search page that will let you search the district court records by case number, citation number, or name. The search page also allows you to search court calendars for any North Dakota court. You will have to contact the clerk of the court for you to get detailed case files in the specific courthouse where the case in question was heard or determined.
North Dakota Vital Records
North Dakota Vital Records include the information contained in the certificates of birth, death, marriage and divorce. North state Department of Health Division of Vital Records administers these records. When requesting for any of these vital records, you have to prove that you are the person whose name is listed on the record, a parent, guardian, child, next of kin, spouse, or an authorized agent.
Birth records: Birth records catalog in North Dakota are organized into early-1893 category and 1893-present category. All records in the early-1893 category were gathered from North Dakota county records and church records. All the records in the 1893-present category are gathered from The Family History Library. State-wide registration of births in North Dakota began in 1907, but was completely complied with at around 1924. The North Dakota Division of Vital Statistics keeps these records.
Death records: Death records in North Dakota are managed in early-1907 category and 1907-present category. Death records in the early-1907 category were all gathered from the state's Family History Library. State-wide registration of deaths in North Dakota began in 1907, but was generally complied by around 1924. Death records from 1907-present are collected yearly from North Dakota Division of Vital Records and North Dakota State Registrar.
Marriage records: State-wide registration of marriages began in North Dakota in 1925, but most counties had been registering marriages as early as in 1875. Marriage records from 1875 to 1925 are searchable from the marriage database of the University of North Dakota. Printed licenses and indexes for marriages between 1925 and 1995 are kept in Special Collections.
Divorce records: Divorce proceedings in North Dakota are kept and maintained by the district court every county.
North Dakota is well-known for its readiness to share public records with the citizens. Just follow the right procedure and make your request in the right way and you will get access to the records you would wish to see or copy.
North Dakota State Court System
Understanding how the system of North Dakota state court works is very important as it helps you find court records easily.
North Dakota Courts Overview
To make your work easier, start searching for court records in Florida by simply going to courts by county.
The trial court system of North Dakota State consists of Municipal Courts and District Courts.
District Courts
North Dakota District Courts have general jurisdiction to handle all types of case, but generally handle only those cases that are beyond the jurisdiction limit of Municipal Courts. ??In other words, these courts generally don't handle any trial for municipal ordinance violation which is within the jurisdiction limit of Municipal Courts.
They handle all types of criminal cases. District Courts can also hear municipal ordinance violation cases that Municipal Courts have transferred to them if a proper request is made and a right to a jury trial also exists.
District Courts hear all types of civil case, including probate matters, mental health, juvenile, general civil cases, and domestic relations matters.
District Courts have a Small Claims Court divisions for handling most general civil claims with less than $5,000 in dispute, if all parties agree to the jurisdiction of Small Claims Court. A Small Claims Court division can handle cases for money recovery and cases connected to the cancellation of agreements when deception, mental fraud, false promise or misrepresentation is alleged. A case can be dismissed and may be filed instead at the regular civil District Court division if it has complex legal issues or complex facts.
Every District Court has a Juvenile Court division with limited original jurisdiction to handle cases that allege that a juvenile is deprived, unruly or delinquent.
District Courts may also, under certain circumstances, exercise exclusive jurisdiction over certain civil claims from the Tribal territories, including enforcement of some Tribal Court orders and claims connected to guardians that a Tribal Court has appointed.
Municipal Courts
North Dakota Municipal Courts have exclusive jurisdiction to handle certain types of cases. Generally, these courts handle majority of violations of municipal ordinances.
These courts cannot offer jury trials. Therefore, in case a right to a jury trial is available and a proper request is made and granted, the case is usually transferred to the District Court.
Tribal Courts
There is a separate Tribal Court in North Dakota that can interact with the state's District Courts. Tribal Courts are operated by Native Americans in North Dakota State. District Courts sometimes enforce the orders of Tribal Courts.
North Dakota Crime Statistics
Violent & Property Crime Rates in North Dakota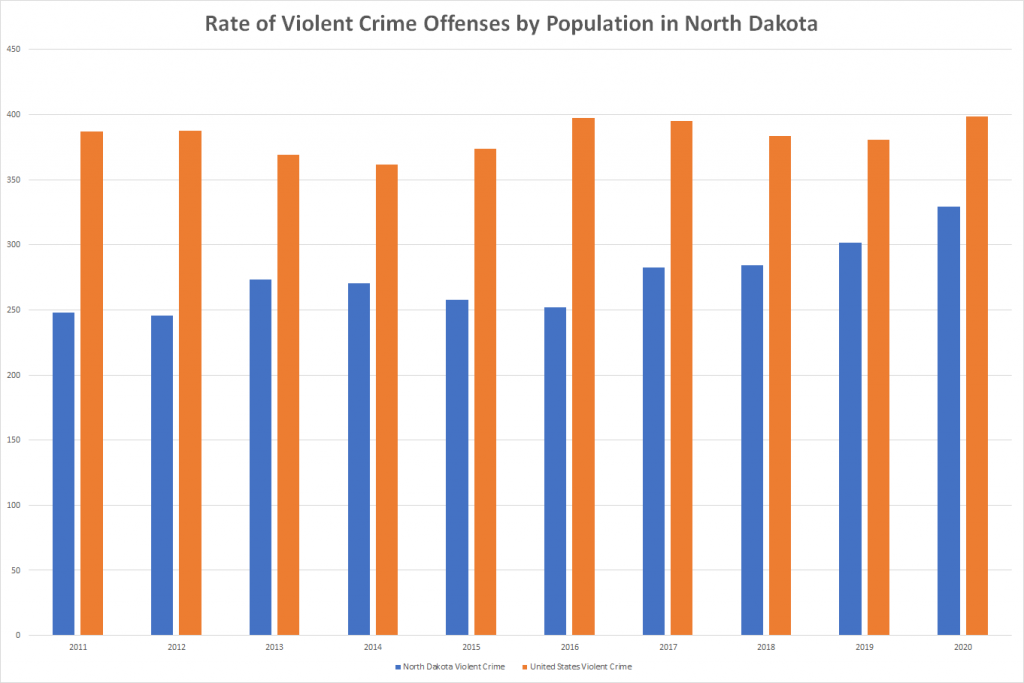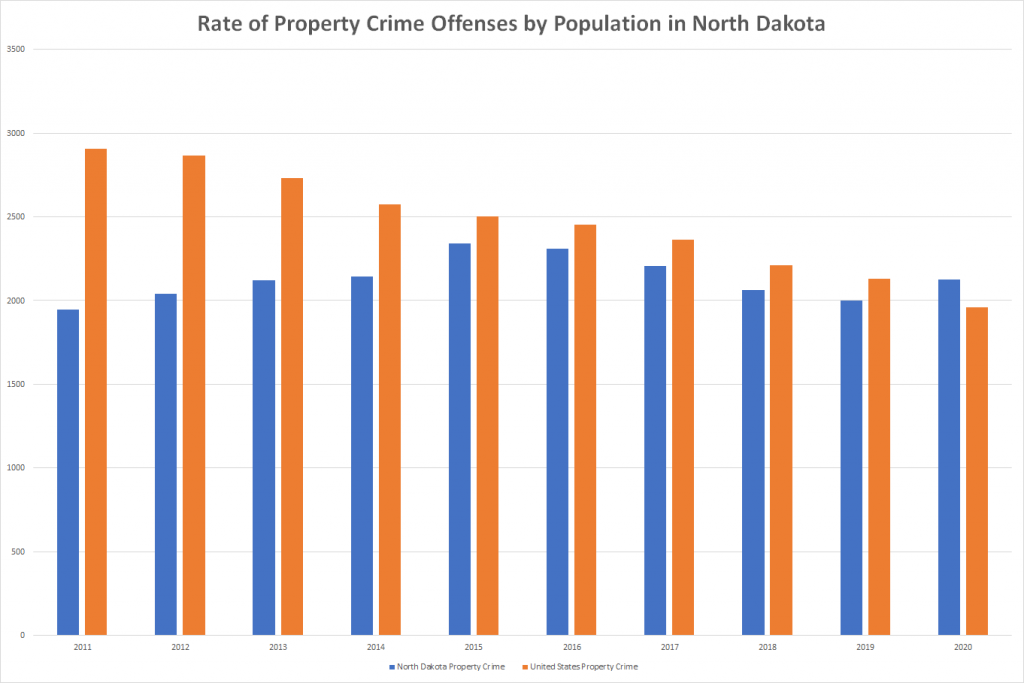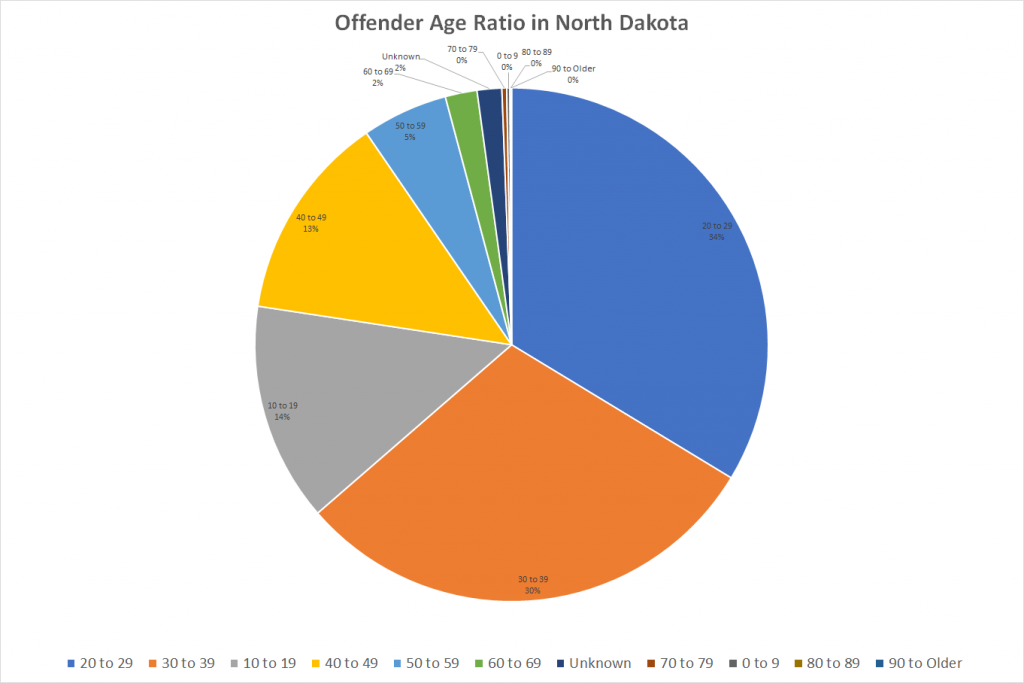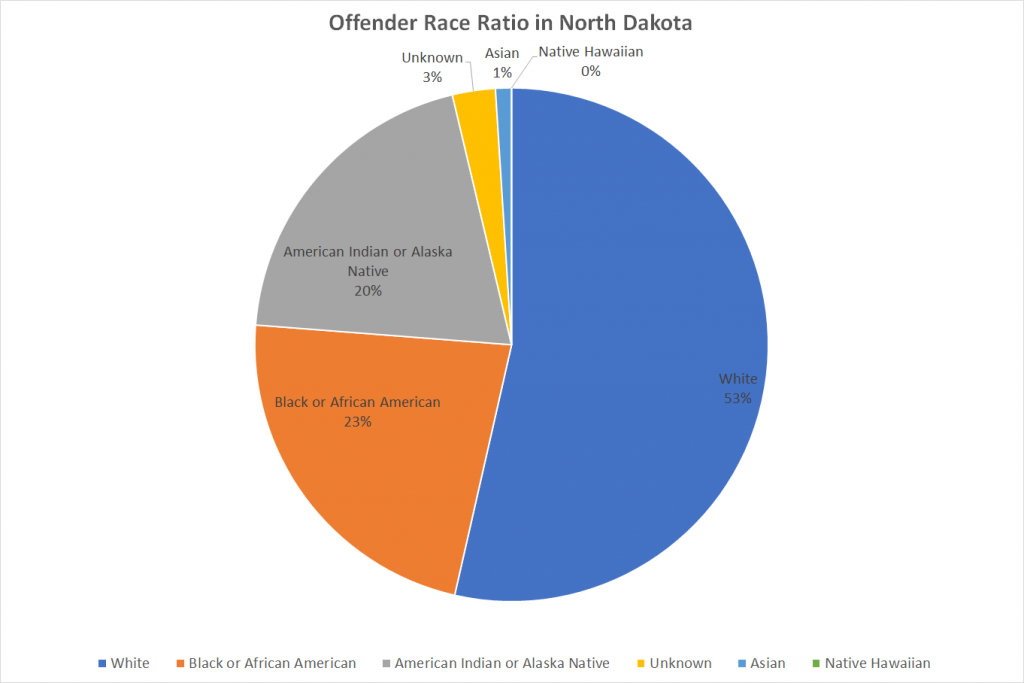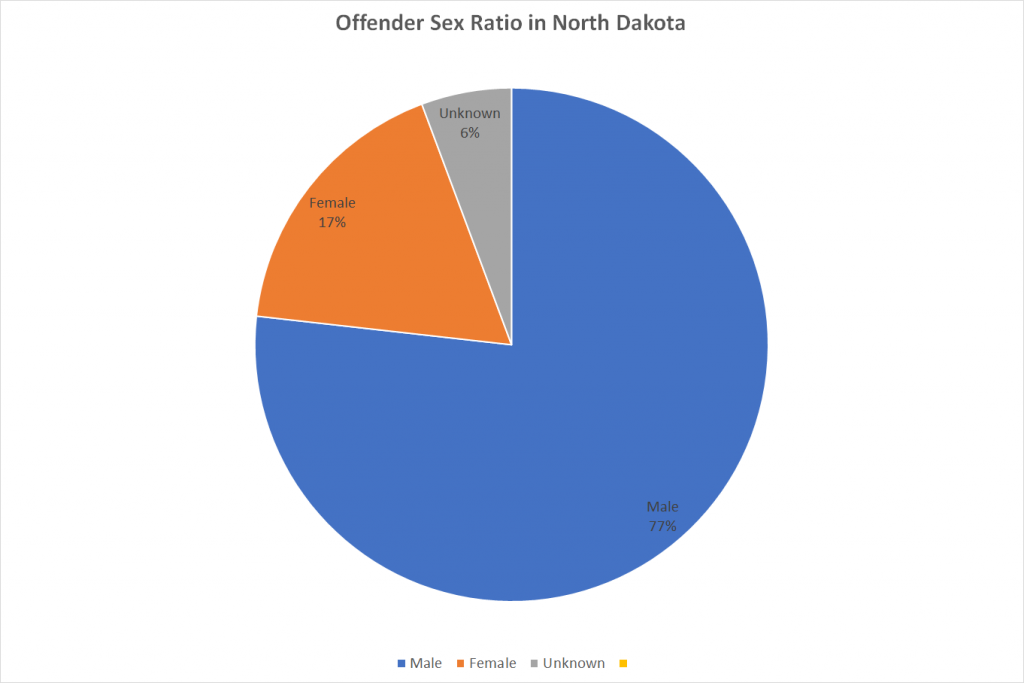 Arrests Offense in North Dakota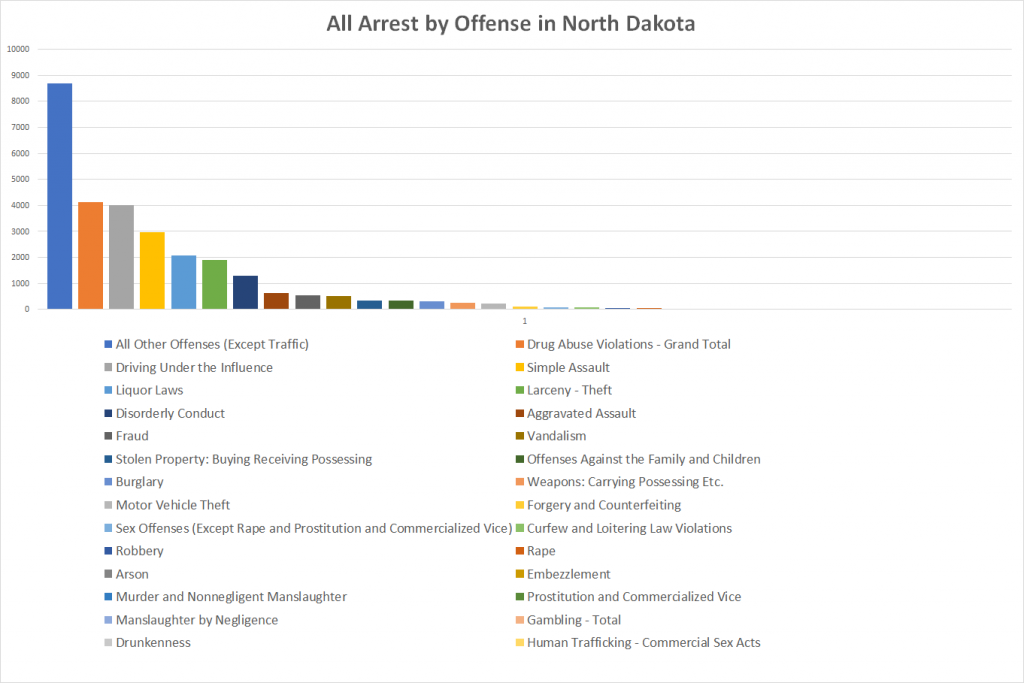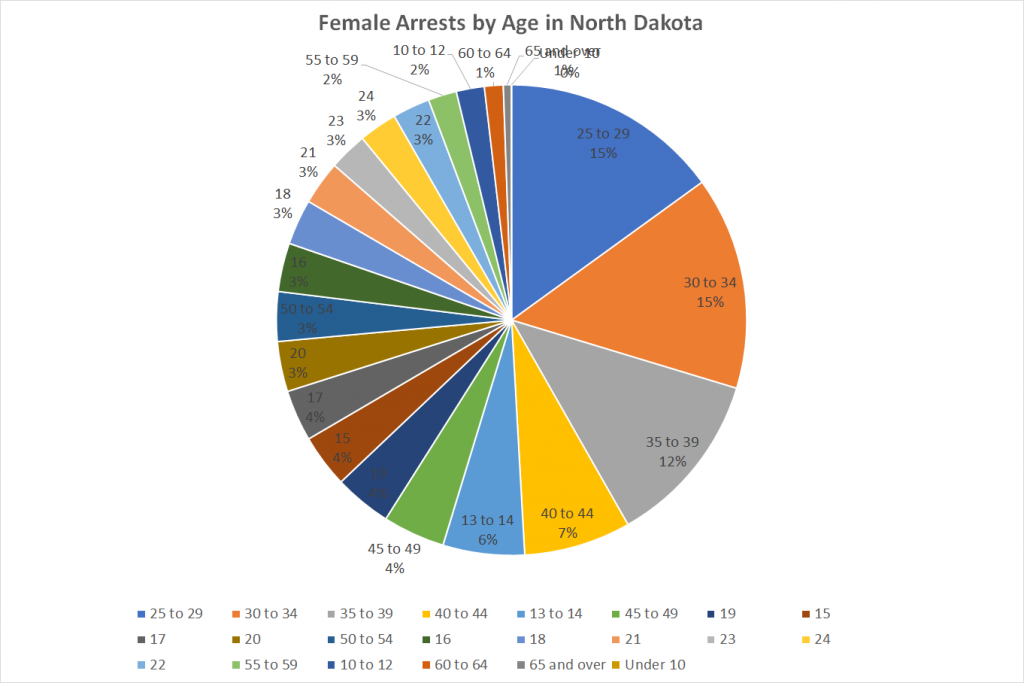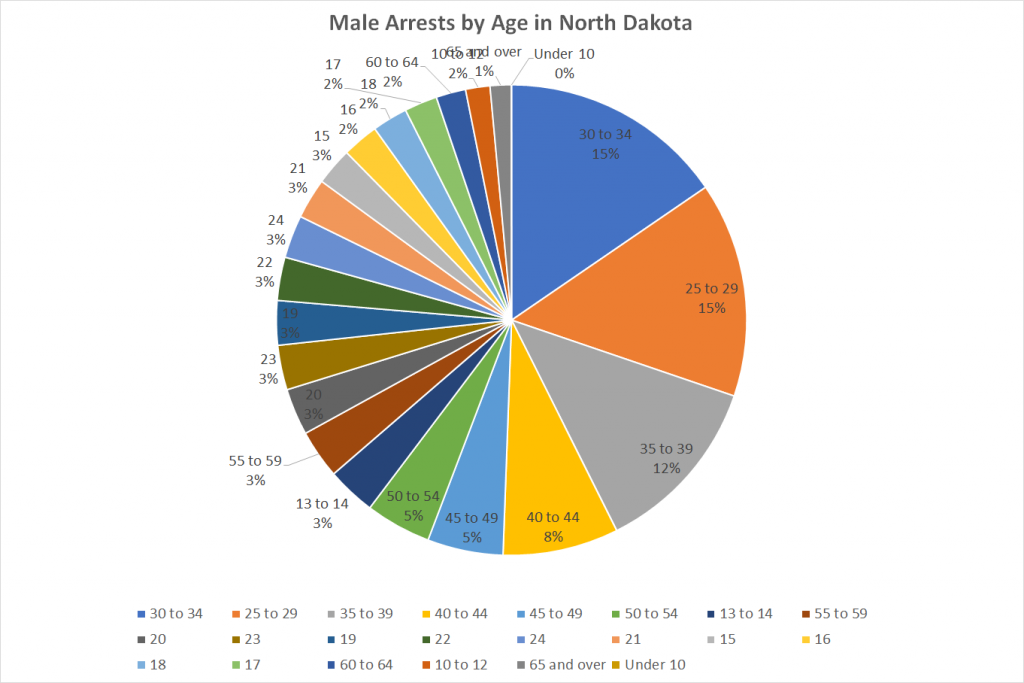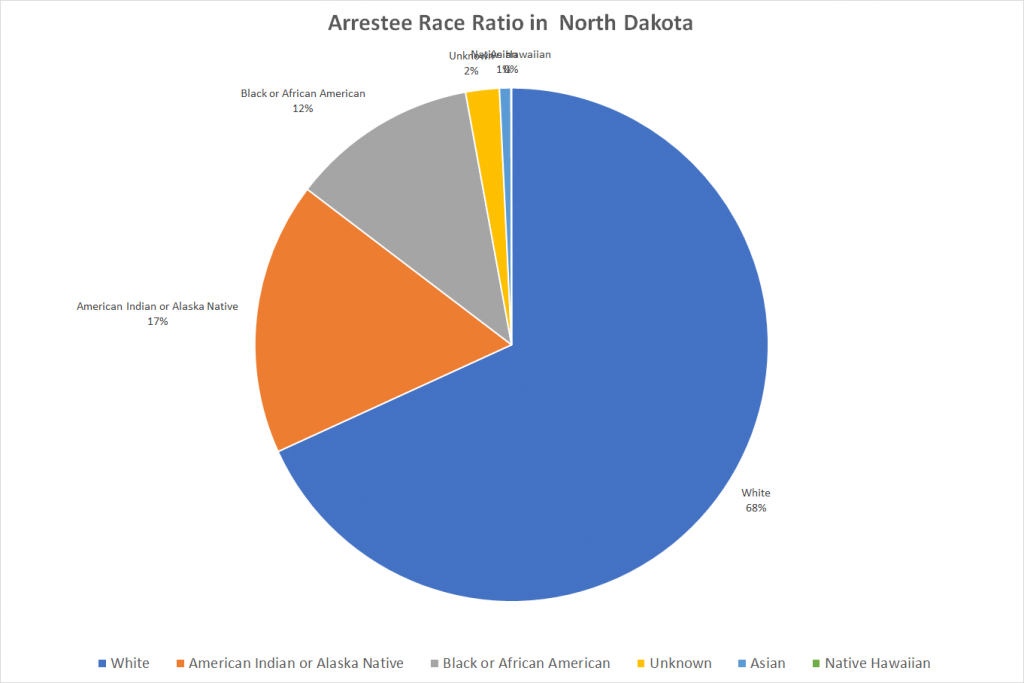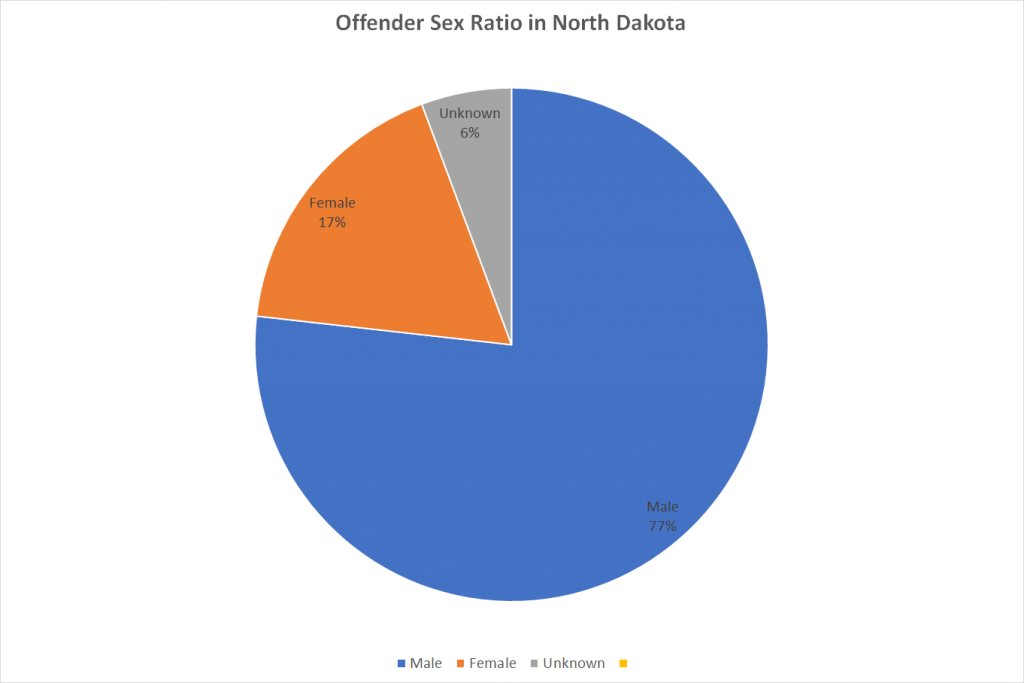 The latest data is from 2021. References: https://cde.ucr.cjis.gov/LATEST/webapp/#/pages/home
The Official Website of North Dakota County
Fargo The City of Fargo Page
Bismarck Bismarck, ND – Official Website
Grand Forks City of Grand Forks, ND | City of Grand Forks Grand Forks, ND is located along the North Dakota/Minnesota border along the Red River of the North. Grand Forks is the proud home of the University of North Dakota and the Grand Forks Air Force Base.
Minot Minot, ND | Official Website
West Fargo West Fargo, ND | Official Website
Williston Welcome to Williston, ND
Dickinson City of Dickinson
Mandan City of Mandan, North Dakota
Jamestown Visit Jamestown North Dakota, the Buffalo City and the home of the rare white buffalo and the Worlds Largest Buffalo Monument. This family friendly destination has something for everyone!
Wahpeton Official Website of the City of Wahpeton, North Dakota
Devils Lake City of Devils Lake, North Dakota
Watford City Watford City North Dakota Watford City is the County Seat of McKenzie County and is your destination for vacation fun. Hometown pride and visionary spirit drive the residents of this progressive ranching community.
Valley City City of Valley City – City of Valley City
Grafton City of Grafton, North Dakota
Lincoln Welcome to City of Lincoln, ND
Cass County Cass County, ND
Burleigh County Burleigh County Serving the residents of Burleigh County in North Dakota.
Grand Forks County Welcome | Grand Forks County
Ward County Ward County, ND – Official Website
Morton County Morton County, North Dakota
Stark County Stark County, North Dakota
Williams County Williams County Nestled in northwestern North Dakota, Williams County was organized on December 8, 1891. The County seat, Williston, is located on the great Missouri River. Agriculture, oil, and tourism are the basis of our economy.
Stutsman County Stutsman County, North Dakota Official website for Stutsman County, North Dakota local government. County Department information, news, events, Commission meetings, minutes and more.
Rolette County Rolette County
Ramsey County Ramsey County, ND | Official Website
Walsh County Walsh County, North Dakota Description
Barnes County Barnes County Webpage
McLean County McLean County, North Dakota
Mercer County Mercer County
Traill County Traill County, ND
Mountrail County Mountrail County
Pembina County Pembina County, ND
Benson County Benson County
Bottineau County Bottineau North Dakota
McKenzie County McKenzie County North Dakota McKenzie County is located in the western North Dakota in the heart of the Williston Basin. The community enjoys a diversified economy in a small town setting. Agriculture, oil extraction, financial services, software support and tourism industries provide the foundation of the economic base here.
McHenry County McHenry County North Dakota
Dickey County Official website of Dickey County
Pierce County Pierce County, North Dakota
Wells County Wells County, North Dakota
LaMoure County Lamoure County North Dakota Official Website
Cavalier County Cavalier County
Sargent County Sargent County North Dakota | Official Site
Dunn County Dunn County, ND
Foster County Foster County, North Dakota Foster County is 644 square miles of land located near the center of North Dakota. The seat of the Foster County government is located in Carrington, ND.
Bowman County Welcome to Bowman County North Dakota – A Great Place to Live!
Nelson County Nelson County, North Dakota
Renville County Renville County North Dakota
Griggs County Griggs County
Grant County Welcome to GRANT COUNTY, ND
Eddy County Eddy County – New Rockford, ND Welcome to the official home page for the City of New Rockford, North Dakota
North Dakota Jail Roster
Type
Name
County
Inmate Locator
Phone Number
Inmate Search
State Prison
Missouri River Correctional Center
Burleigh County
1800 48th Avenue SW, Bismarck, ND 58506
(701) 328-9696
Inmate Search
State Prison
North Dakota State Penitentiary
Burleigh County
3100 Railroad Avenue, Bismarck, ND 58506-5521
(701) 328-6100
Inmate Search
State Prison
Dakota Women's Correctional and Rehabilitation Center
Hettinger County
440 McKenzie Street, New England, ND 58647
(701) 579-5100
Inmate Search
State Prison
North Dakota Youth Correctional Center
Morton County
701 16th Avenue SW, Mandan, ND 58554
(701) 328-6390
Inmate Search
State Prison
James River Correctional Center
Stutsman County
2521 Circle Drive, Jamestown, ND 58401
(701) 253-3660
Inmate Search
Barnes County Jail Roster
Barnes County Corrections Facility
Barnes County
491 2nd Avenue NW, Valley City, ND 58072
(701) 845-8532
Inmate Roster
Bottineau County Jail Roster
Bottineau County Jail
Bottineau County
314 5th Street West, Bottineau, ND 58318
(701) 228-2740
Jail Roster
Burleigh County Jail Roster
Burleigh County Detention Center
Burleigh County
514 East Thayer Avenue, Bismarck, ND 58501
(701) 222-6651
Inmate Search
Cass County Jail Roster
Cass County Jail
Cass County
450 34th Street South, Fargo, ND 58103
(701) 271-2900
Juvenile Detention: (701) 241-5845
Inmate Roster
Grand Forks County Jail Roster
Grand Forks County Adult Correctional Center
Grand Forks County
1701 North Washington, Grand Forks, ND 58203
(701) 780-8224
Jail Roster
Morton County Jail Roster
Morton County Correctional Center
Morton County
205 1st Avenue NW, Mandan, ND 58554
(701) 667-3318
Jail Roster
Mountrail County Jail Roster
Mountrail County Jail
Mountrail County
Stanley, ND 58784-0309
(701) 628-8900
Jail Roster
Richland County Jail Roster
Richland County Sheriff & Jail
Richland County
413 3rd Avenue N, Wahpeton, ND 58075
(701) 642-7711
Jail Roster
Stutsman County Jail Roster
Stutsman County Correction Center
Stutsman County
205 6th Street SE, Jamestown, ND 58401
(701) 252-7436
Inmate Roster
Ward County Jail Roster
Ward County Jail
Ward County
315 SE Third Street, Minot, ND 58702
(701) 857-6530
Inmate Search
Williams County Jail Roster
Williams County Correctional Center
Williams County
223 East Broadway, Suite 302, Williston, ND 58801
(701) 577-4585
Inmate Roster
Barnes County Correctional Facility Barnes County Inmate List
Burleigh County Detention Center Burleigh County Inmate Search
List of Inmates in Cass County Jail | Cass County, ND Cass County Inmate Tracker
Sheriff's Office – Morton County, North Dakota Morton County North Dakota Courthouse
Jail Inmate Roster – Stutsman County Stutsman County Inmate Roster
Ward County Inmate Locator | Ward County, ND – Official Website Ward County Inmate Locator
Correctional Center – Williams County Williams County Jail Roster
Home | North Dakota Department of Corrections and Rehabilitation North Dakota Department of Corrections
Background Check v. ND Criminal History Record Check | Attorney General Background Check v. ND Criminal History Record Check
North Dakota Public Data Access North Dakota Court Case Information Lookup
North Dakota Sex Offender Web Site North Dakota Sex Offender Registry