Maryland Public Records
Gaining access to public information in Maryland is legal and protected by the state's public records law. The law grants the public the right to access a wide range of records maintained by government agencies.
Maryland's public records law is referred to as the Public Information Act. The Act grants the general public the right to access appropriate public records and public information. However, both federal and state laws provide exemptions, which serve a variety of needs, including the justifiable government interests and privacy of individuals. For more information regarding the Act and access to public information in Maryland, you should take a look at The Maryland Public Information Act Manual (14th Ed.) (October 2015).
Maryland Criminal Records
Case records created within the Maryland Circuit Courts and District Courts are available to the public. Any collected information is regarded as public record that citizens can inspect and copy unless an exemption exists under the law. Court records are available at the Maryland Judiciary website. There is a court directory that is provided for court house locations as well as contact information.
The Maryland State Board of Victims Services and the Governor's Office of Crime Control and Prevention provide a free service known as Maryland VINE. This innovative service provides information to victim's advocates, crime victims, and other concerned parties. The information on Maryland VINE is kept confidential.
Jail and inmate records in Maryland are searchable online. You can also search for arrest records. There is an inmate locator, which is an online search service provided by the Department of Public Safety and Correctional Services to allow citizens to access arrest records, jail records, and the current location of imamates in the Custody of Corrections that are currently held at the state's Division of Correction facilities.
Maryland Court Records
Information on official background checks is available on the website of the Maryland Department of Public Safety and Correctional Services. The information that the Criminal Justice Information System, Central Repository (CJIS) collects and possesses is securely maintained, and the public can only access it with proper authorization.
To request a background check on a person applying for a job position, you must fill out a General Registration Form and then submit it to the CJIS Authorization Administrator. Upon the approval of the petition, a request for the criminal history record on the applicant will be submitted without any delay.
Maryland Vital Records
The official copies of birth, marriage, death, fetal death, and divorce certificates are issued by the Division of Vital Records of the Maryland Department of Health and Mental Hygiene.
Birth records: The state of Maryland enacted a statewide registration of births in 1865, but only Baltimore started recording births in 1875. Most counties began recording births in 1898, but full compliance was achieved in the 1910s. All birth records in the state are sent to the Maryland Vital Records where they are kept.
Death records: Maryland General Assembly required the registration of all burials in the state and these were the earliest death records in Maryland. This law was in place until 1695. In 1865, the responsibility of registering deaths and keeping the records was assigned to the Circuit Courts. The responsibility was later transferred to County Courts in 11898. However, it was until 1914 that the state of Maryland managed to start recording all deaths. The Maryland Vital Records keep all death records.
Marriage records: Marriage licenses were required in Maryland from 1777, but the county court only managed to start recording all marriages from 1865. All divorce records are available at Maryland Vital Records.
Divorce records: No divorce was granted in Maryland before the Revolutionary War. The state began to grant divorces immediately after the Revolutionary War up to 1842.There is an index for divorces granted after 1992 at Maryland Vital Statistics.
We do hope that this information helps make the process of obtaining the information you need easier. Be sure to follow the due process when requesting for any record.
Maryland State Court System
Understanding how the system of Maryland state court works is very important as it helps you find court records easily.
Maryland Courts Overview
To make your work easier, start searching for court records in Maryland by simply going to courts by county.
The trial court system of Florida State consists of Tax Court, Orphans' Courts, District Courts, and Circuit Courts.
Maryland Circuit Courts
Maryland Circuit Courts have general jurisdiction to handle all criminal and civil cases, but will typically hear only the cases that other courts have no jurisdiction over.
Cases that are generally heard by these courts include general civil cases with at least $5000 in dispute, excluding fees, costs and interest. Circuit Courts also hear peace orders, domestic violence protection orders, and felony criminal cases.
Also handled by Circuit Courts are child custody, divorce. Child protection, child support, cases requesting equitable relief, and termination of parental rights.
Maryland Circuit Courts may have special court divisions for a Family Services Program of a Family Division Program, and Juvenile Court. The size of the Circuit Court determines what court division it has.
Maryland District Courts
Maryland District Courts have exclusive jurisdiction to handle certain types of criminal and civil cases.
Typical criminal cases that District Courts hear include boating and motor vehicle violations, most violations of municipal or county ordinances, most misdemeanors, felony preliminary hearings, and some felonies.
Typical civil cases that District Courts handle include general civil claims with not more than $25,000 in dispute, exclusive of fees, interest and costs. They also handle actions for replevin, some juvenile cases, peace orders, domestic violence protection orders, and landlord-tenant cases.
All District Courts have Small Claims divisions that handle most general civil cases with up to $5,000 in dispute, excluding frees, costs and interest.
Circuit Courts cannot handle certain types of cases, including most cases connected to disputes over land ownership, most felony crimes, most cases requesting for equitable relief, and cases that requires a proper jury trial.
Maryland Orphans' Courts
Maryland Orphans' Courts have exclusive jurisdiction to handle certain types of guardianship and probate cases.
Orphans' Courts share some jurisdiction over some types of cases with Circuit Courts, including guardianships of a minor.
Cases typically heard by these courts include some guardianship, some cases related to the ownership of land connected to probate cases, some tax issues connected to probate cases, and most probate matters.
The Maryland Tax Court
Tax Court is a limited branch agency for hearing appeals of tax-related decisions and orders of Property Tax Appeals Board, the Comptroller of Maryland, and other local taxing authorities. It hears disputes such as personal and real property tax assessments, sales and use tax, and state income tax. The decisions of the Tax Court can be appealed to the Circuit Court.
Business and Technology Case Management Program
This is a specialized program in every Maryland Circuit Court. It handles complex cases that involve technology or business issues.
Maryland Crime Statistics
Violent & Property Crime Rates in Maryland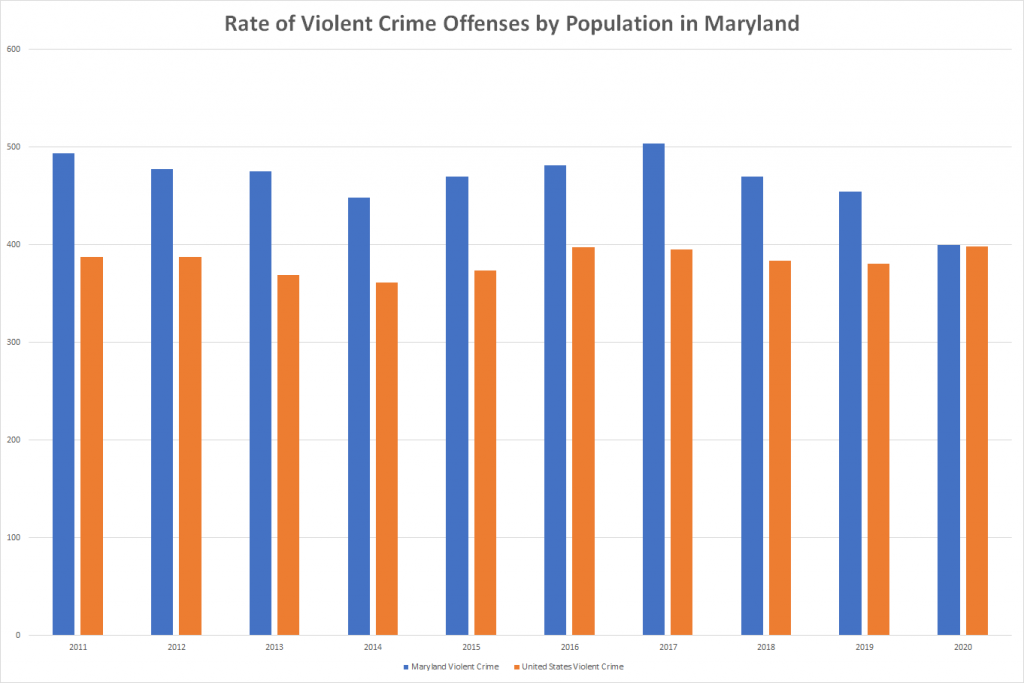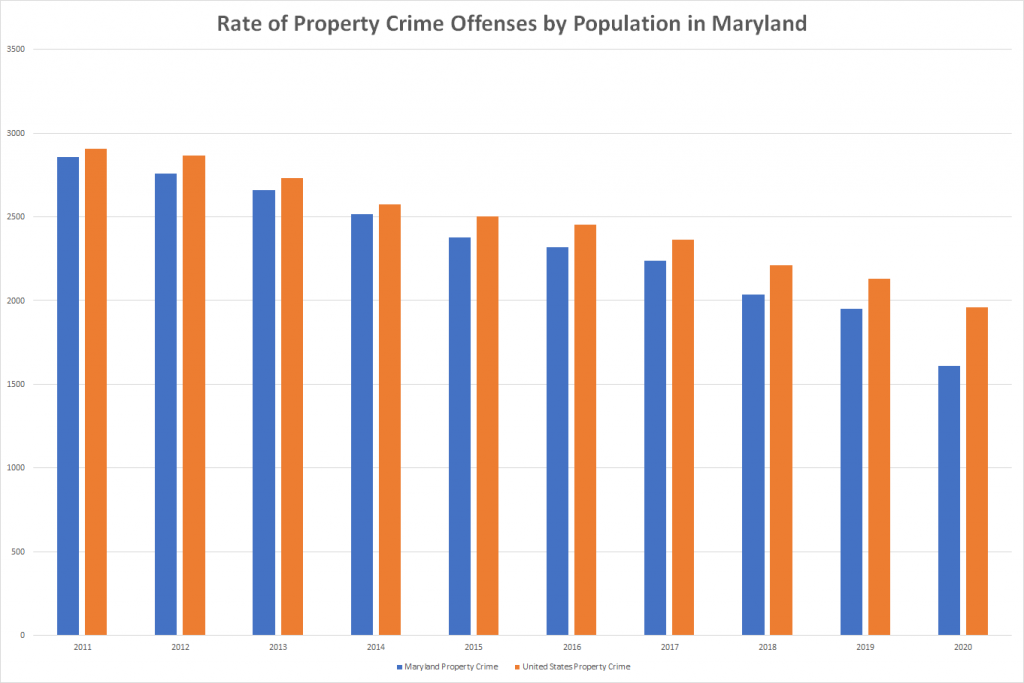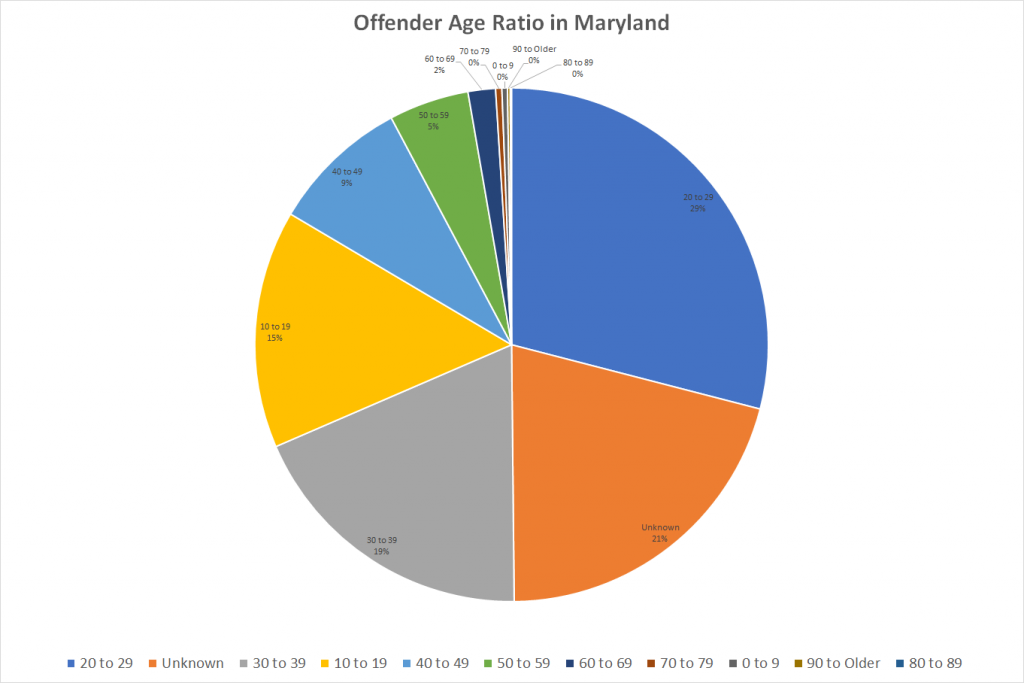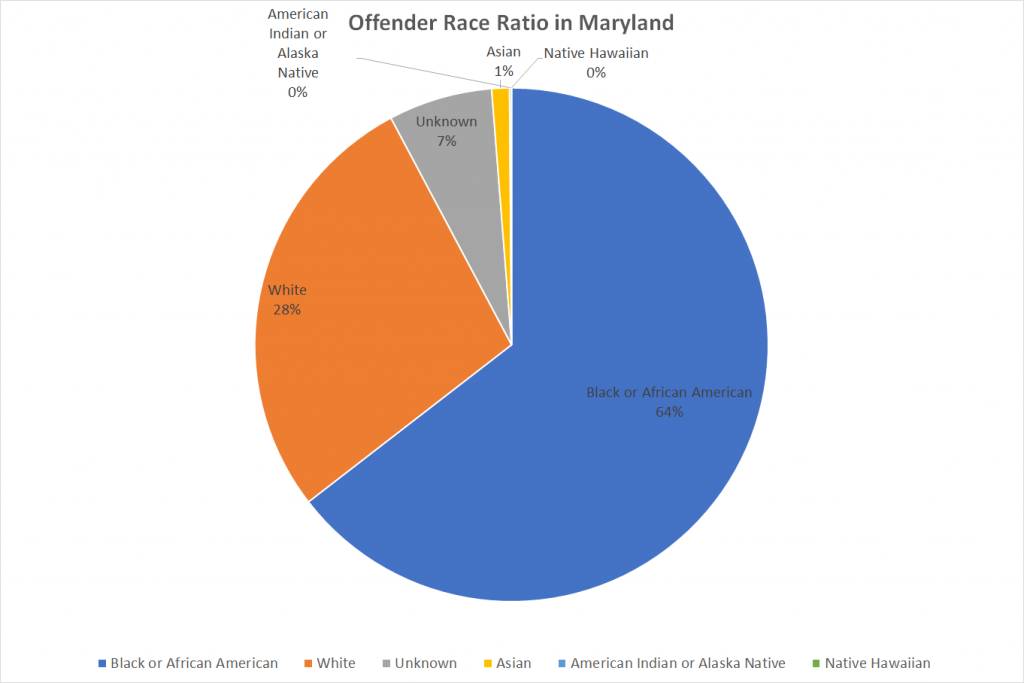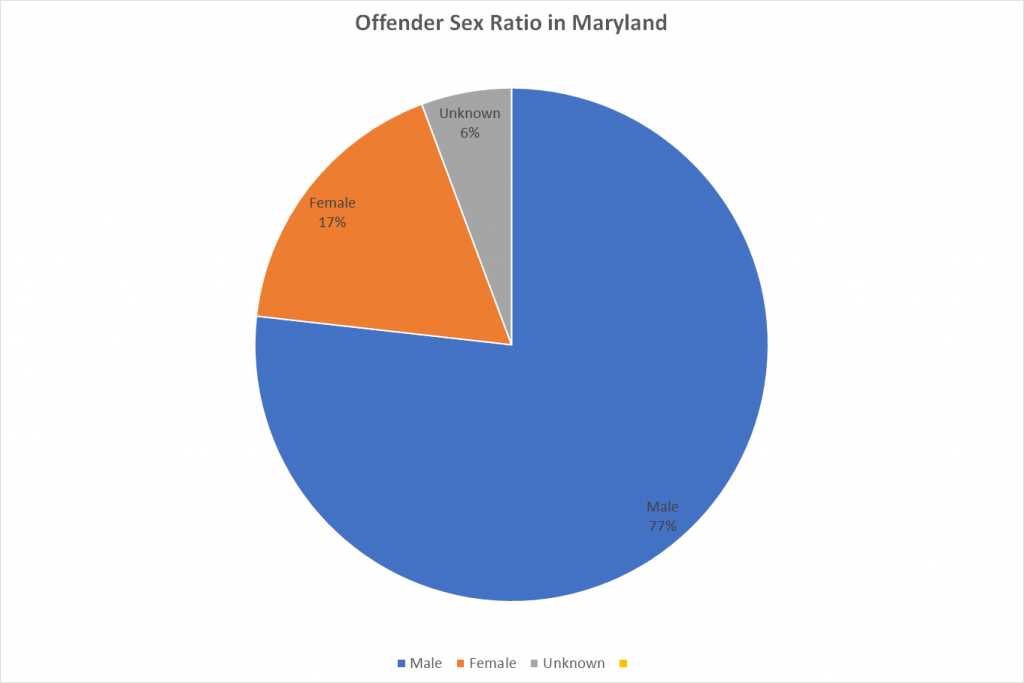 Arrests Offense in Maryland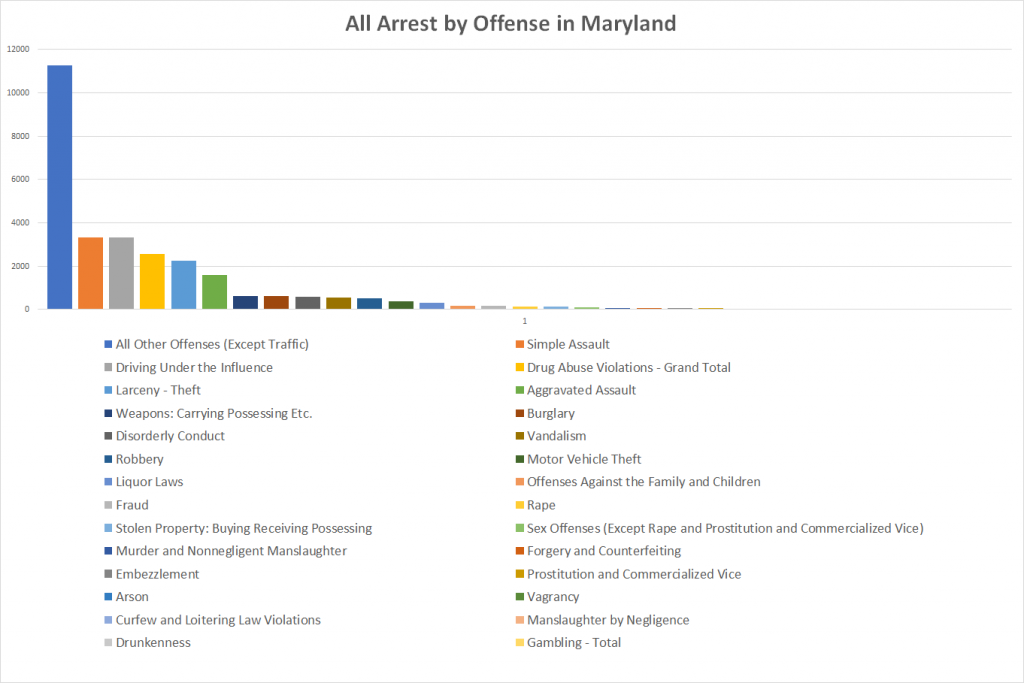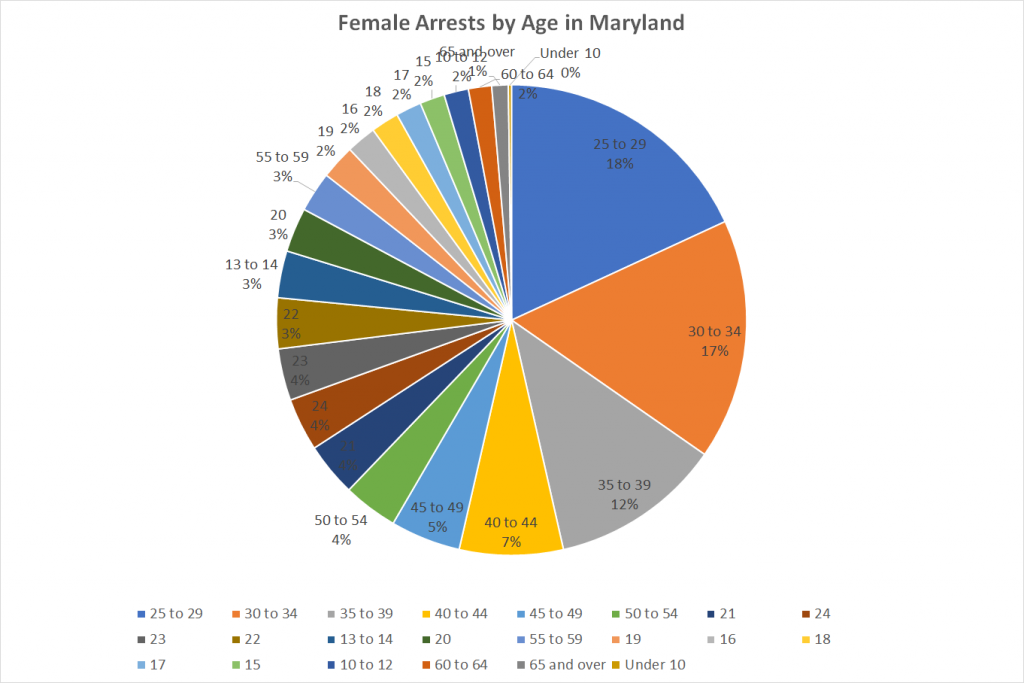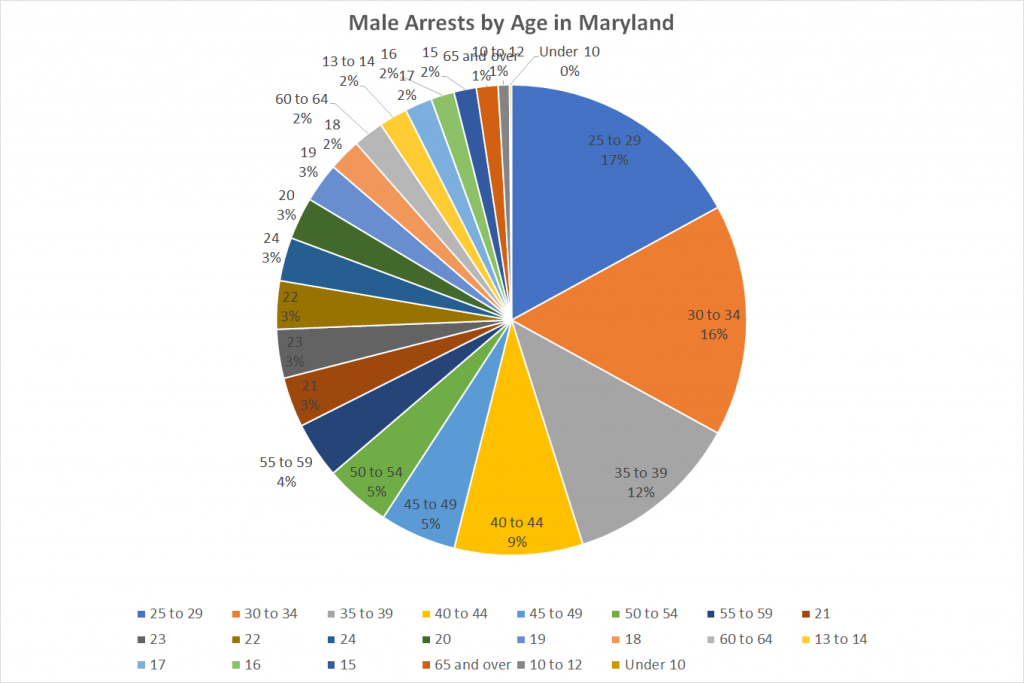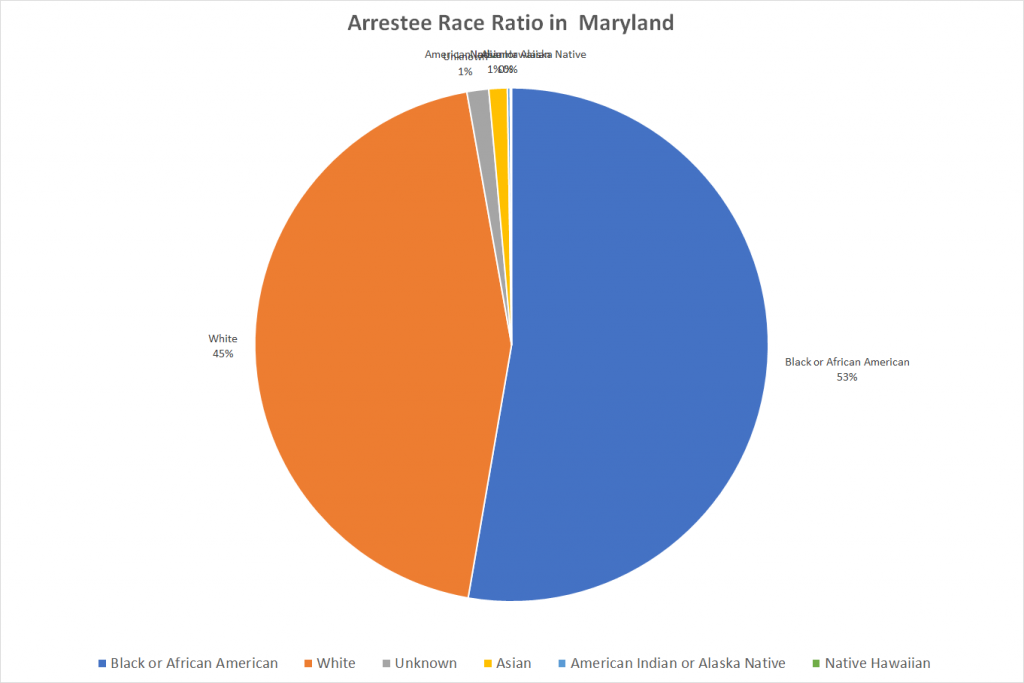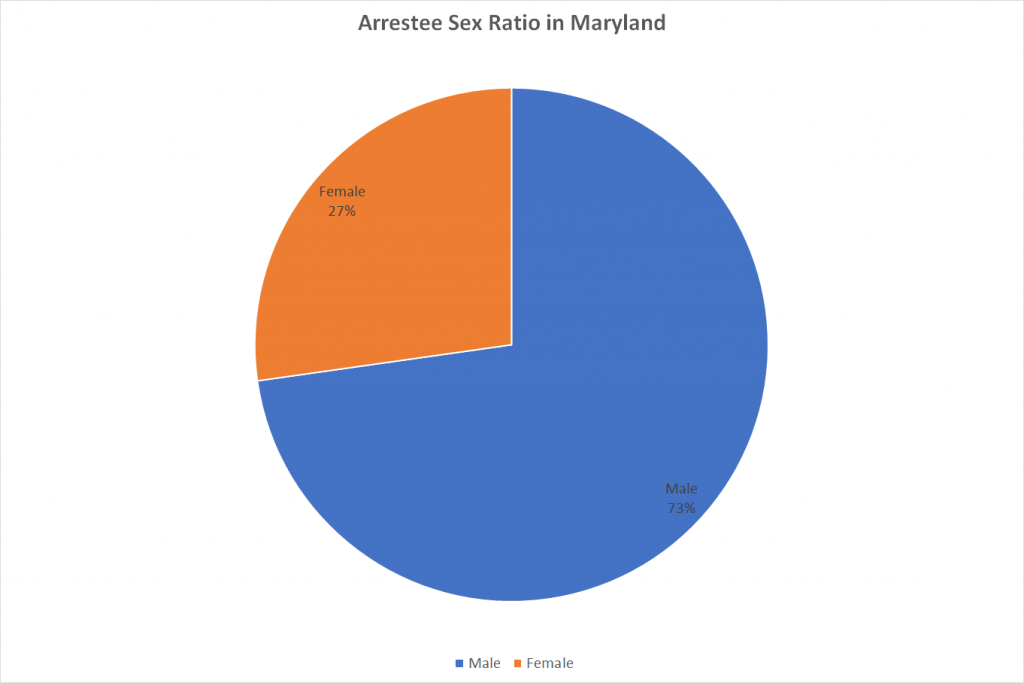 The latest data is from 2021. References: https://cde.ucr.cjis.gov/LATEST/webapp/#/pages/home
The Official Website of Maryland County
Rockville Rockville, MD – Official Website
Gaithersburg Gaithersburg, MD
Bowie Bowie, MD – Official Website
Hagerstown Hagerstown, MD – Official Website
Annapolis Annapolis, MD | Official Website
College Park College Park, MD | Official Website Welcome to the City of College Park, MD. Home of the world's oldest continuously operating airport, the University of Maryland, Lake Artemesia, miles of hiker/biker trails, more than 32,000 residents and so much more. Situated only 10 miles from Washington D.C., come discover all that the City of College Park has to offer!
Salisbury City of Salisbury MD Welcome to the comfortable side of coastal! Salisbury is Maryland's coastal college town, and the capital of the Eastern Shore.
Laurel City of Laurel, Maryland | Progress Through People
Greenbelt Greenbelt, MD
Cumberland Cumberland, MD | Official Website
Westminster MD-Westminster, MD – Official Website
Hyattsville Hyattsville, MD – Official Website
Takoma Park City of Takoma Park | The City of Takoma Park
Easton Official Website of the Town of Easton Maryland
Elkton Elkton MD
Montgomery County Montgomery County Maryland
Baltimore County Baltimore County Government
Anne Arundel County Home | Anne Arundel County, MD
Howard County Howard County, Maryland
Harford County Harford County, MD | Official Website
Frederick County Frederick County MD – Official Website
Carroll County Carroll County Government | Carroll County, Maryland The Heart of Maryland
Cecil County Cecil County
Wicomico County Wicomico County, MD – Official Website
Calvert County Calvert County, MD – Official Website Calvert County Maryland government, Calvert County Maryland services, Calvert County Maryland board of commissioners
Allegany County Allegany County, MD | Official Website
Worcester County Worcester County, Maryland | www.co.worcester.md.us
Talbot County Talbot County, Maryland With more than 600 miles of Chesapeake Bay waterfront, Talbot County is the treasure of Maryland's Eastern Shore.
Caroline County Caroline County, MD – Official Website
Dorchester County Dorchester Maryland County Government
Garrett County Garrett County, Maryland – Government
Somerset County Welcome to Somerset County,MD
Kent County Kent County Government
Maryland Jail Roster
| Type | Name | County | Inmate Locator | Phone Number | Inmate Search |
| --- | --- | --- | --- | --- | --- |
| Federal Prison | Cumberland Federal Correctional Institution | Allegany County | 14601 Burbridge Road SE, Cumberland, MD 21502 | (301) 784-1000 | Federal Inmate Locator |
| State Prison | North Branch Correctional Institution | Allegany County | 14100 McMullen Highway SW, Cumberland, MD 21502 | (301) 729-7400 | Inmate Search |
| State Prison | Western Correctional Institution | Allegany County | 13800 McMullen Highway SW, Cumberland, MD 21502 | (301) 729-7000 | Inmate Search |
| State Prison | Baltimore City Correctional Center | Baltimore County | 901 Greenmount Avenue, Baltimore, MD 21202 | (410) 332-4340 | Inmate Search |
| State Prison | Baltimore Pre-Release Unit | Baltimore County | 531 East Madison Street, Baltimore, MD 21202 | (410) 209-4162 | Inmate Search |
| State Prison | Chesapeake Detention Facility | Baltimore County | 401 East Madison Street, Baltimore, MD 21202 | (410) 539-5445 | Inmate Search |
| State Prison | Maryland Reception, Diagnostic and Classification Center | Baltimore County | 550 East Madison Street, Baltimore, MD 21202 | (410) 878-3500 | Inmate Search |
| State Prison | Central Maryland Correctional Facility | Carroll County | 7301 Buttercup Road, Sykesville, MD 21784 | (410) 781-4444 | Inmate Search |
| State Prison | Brockbridge Correctional Facility | Howard County | 7930 Brock Bridge Road, Jessup, MD 20794 | (410) 799-1363 | Inmate Search |
| State Prison | Dorsey Run Correctional Facility | Howard County | 2020 Toulson Road, Jessup, MD 20794 | (410) 379-6020 | Inmate Search |
| State Prison | Jessup Correctional Institution | Howard County | 7800 House of Correction Road, Jessup, MD 20794 | (410) 799-6100 | Inmate Search |
| State Prison | Maryland Correctional Institution-Jessup | Howard County | 7931 Brock Bridge Road, Jessup, MD 20794 | (410) 799-7610 | Inmate Search |
| State Prison | Maryland Correctional Institution-Women | Howard County | 7943 Brockbridge Road, Jessup, Maryland 20794 | (410) 379-3800 | Inmate Search |
| State Prison | Patuxent Institution | Howard County | 7555 Waterloo Road, Jessup, MD 20794 | (410) 799-3400 | Inmate Search |
| State Prison | Eastern Pre-Release Unit | Queen Anne's County | 700 Flat Iron Square Road, Church Hill, MD 21623 | (410) 810-5400 | Inmate Search |
| State Prison | Southern Maryland Pre-Release Unit | Saint Mary's County | 14320 Oaks Road, Charlotte Hall, MD 20622 | (301) 274-4701 | Inmate Search |
| State Prison | Eastern Correctional Institution | Somerset County | 30420 Revells Neck Road, Westover, MD 21890 | (410) 845-4000 | Inmate Search |
| State Prison | Eastern Correctional Institution–Annex | Somerset County | 30430 Revells Neck Road, Westover, MD 21890 | (410) 845-4000 | Inmate Search |
| State Prison | Maryland Correctional Institution-Hagerstown | Washington County | 18601 Roxbury Road, Hagerstown, MD 21746 | (240) 420-1000 | Inmate Search |
| State Prison | Maryland Correctional Training Center | Washington County | 18800 Roxbury Road, Hagerstown, MD 21746 | (240) 420-1601 | Inmate Search |
| State Prison | Roxbury Correctional Institution | Washington County | 18701 Roxbury Road, Hagerstown, MD 21746 | (240) 420-3000 | Inmate Search |
| State Prison | Poplar Hill Pre-Release Unit | Wicomico County | 24090 Nanticoke Road, Quantico, MD 21856 | (410) 845-4580 | Inmate Search |
| Allegany County Jail Roster | Allegany County Detention Center | Allegany County | 14300 McMullen Hwy, Cumberland, MD 21502 | (301) 729-8540 ext #227 | Inmate Search |
| Anne Arundel County Jail Roster | Anne Arundel County Jennifer Road Detention Facilities | Anne Arundel County | 131 Jennifer Road, Annapolis, MD 21401 | (410) 222-7374 | Inmate Search |
| Anne Arundel County Jail Roster | Anne Arundel County Ordnance Road Correctional Center | Anne Arundel County | 600 East Ordnance Road, Glen Burnie, MD 21060 | (410) 222-6350 | Inmate Search |
| Baltimore County Jail Roster | Baltimore County Department of Corrections | Baltimore County | 720 Bosley Avenue, Towson, MD 21204 | (410) 512-3200 | Jail Roster |
| Calvert County Jail Roster | Calvert County Detention Center | Calvert County | 325 Stafford Road, Barstow, MD 20610 | (410) 535-4300 | Jail Roster |
| Caroline County Jail Roster | Caroline County Detention Center | Caroline County | 101 Gay Street, Denton, MD 21629 | (410) 479-2517 | Jail Roster |
| Carroll County Jail Roster | Carroll County Detention Center | Carroll County | 100 N Court Street, Westminster, MD 21157 | (410) 386-2628 | Jail Roster |
| Cecil County Jail Roster | Cecil County Detention Center | Cecil County | 500 Landing Lane, Elkton, MD 21921 | (410) 996-5559 | Jail Roster |
| Charles County Jail Roster | Charles County Detention Center | Charles County | 6905 Crain Hwy, La Plata, MD 20646 | (301) 932-3100 | Jail Roster |
| Dorchester County Jail Roster | Dorchester County Department of Corrections | Dorchester County | 829 Fieldcrest Road, Cambridge, MD 21613 | (410) 228-8101 | Inmate Roster |
| Frederick County Jail Roster | Frederick County Adult Detention Center | Frederick County | 7300 Marcie's Choice Lane, Frederick, MD 21704 | (301) 600-2550 | Jail Roster |
| Garrett County Jail Roster | Garrett County Detention Center | Garrett County | 311 East Alder Street, Oakland, MD 21550 | (301) 334-5055 | Arrest Logs |
| Harford County Jail Roster | Harford County Detention Center | Harford County | 1030 Rock Spring Road, Bel Air, MD 21014 | (410) 638-3140 | Jail Roster |
| Howard County Jail Roster | Howard County Detention Center | Howard County | 7301 Waterloo Road, Jessup, MD 20794 | (410) 313-5200 | Jail Roster |
| Kent County Jail Roster | Kent County Detention Center | Kent County | 104 Vickers Drive–Unit A, Chestertown, MD 21620 | (410) 778-6025 | Jail Roster |
| Montgomery County Jail Roster | Montgomery County Detention Center | Montgomery County | 1307 Seven Locks Road, Rockville, MD 20854 | (240) 777-9731 | Jail Roster |
| Prince George's County Jail Roster | Prince George's County Department of Corrections | Prince George's County | 13400 Dille Drive, Upper Marlboro, MD 20772 | (301) 952-7015 | Inmate Search |
| Queen Anne's County Jail Roster | Queen Anne's County Detention Center | Queen Anne's County | 500 Little Hut Drive, Centreville, MD 21617 | (410) 758-3817 | Jail Roster |
| Saint Mary's County Jail Roster | Saint Mary's County Detention Center | Saint Mary's County | 41880 Baldridge Street, Leonardtown, MD 20650 | (301) 475-4200 | Inmate Search |
| Somerset County Jail Roster | Somerset County Detention Center | Somerset County | 30474 Revells Neck Road, Westover, MD 21871 | (410) 651-9223 | Jail Roster |
| Talbot County Jail Roster | Talbot County Detention Center | Talbot County | 115 W Dover Street, Easton, MD 21601 | (410) 770-8120 | Jail Roster |
| Washington County Jail Roster | Washington County Detention Center | Washington County | 500 Western Maryland Parkway, Hagerstown, MD 21740 | (240) 313-2133 | Jail Roster |
| Wicomico County Jail Roster | Wicomico County Detention Center | Wicomico County | 411 Naylor Mill Road, Salisbury, MD 21801 | (410) 548-4850 | Jail Roster |
| Worcester County Jail Roster | Worcester County Detention Center | Worcester County | 5022 Joyner Road, Snow Hill, MD 21863 | (410) 632-1300 | Jail Roster |
Inmate Locator | Anne Arundel County, MD Anne Arundel County Inmate Locator
Inmate Classification – Baltimore County Find information related to inmate case managers, the classification process and custody levels.
Caroline County Corrections See the different aspects and components of the Department of Corrections.
Welcome to Carroll County Sheriff's Office Carroll County Jail
Detention Center | Cecil County Cecil County Sheriff's Office Detention Center
Detention Center | Charles County Sheriff's Office Charles County Detention Center
Dorchester County Detention Office of the Sheriff, Dorchester County, Maryland
Garrett County Recent Arrests Our online arrest log enables you to view the mug shots and charges of individuals arrested by the Garrett County Sheriff's Office.
Howard County Department of Corrections Inmate Lookup
Inmate/Resident Records Information Montgomery County Department of Correction
Inmate Lookup Tool Prince George's County Inmate Lookup
St. Mary's County Sheriff's Office – Inmate Lookup St Mary's Sheriff's Department Jail Search
Department of Corrections – Talbot County, MD Talbot County Department of Corrections
Maryland DOC Inmate Locator The Inmate Locator enables members of the public to learn the housing location of inmates committed to the custody of the Commissioner of Correction and currently housed at Division of Correction facilities, Patuxent Institution and, offenders at Division of Pretrial and Detention Services facilities.
MD Department of Public Safety and Correctional Services Maryland Department of Public Safety Background Checks
Maryland Judiciary Case Search Criteria Maryland Judiciary Case Search
Maryland Sex Offender Registry Search Maryland SOR Search