Alabama Public Records
It might difficult to find records in Alabama if you don't know where to find authentic information about public records, marriage records, birth records and divorce records and so on. This post shows where to find such information in Alabama.
Years before 1923, there were no laws in Alabama State regarding access to public records. By then, any request for access to public records was dealt with under the common law precedence. Today, the state of Alabama, which has the shortest public records law in the USA, tries to be precise on what is covered and what is not. Nevertheless, due to its briefness, the Alabama courts have frequently had to interpret the meaning.
Alabama Criminal Records
The state of Alabama, through Alabama Law Enforcement Agency (ELEA), has a precise criminal background check system, which it uses to check all criminal background histories and that all qualified employers have the right to subscribe to so that they can perform criminal background checks. Even though you have a right to get your own criminal background report, the law doesn't allow you to obtain another person's background report if you are not an eligible employer in Alabama. Any employer who qualifies to use the state's criminal background check system is allowed to run checks on volunteers, prospective employees, and current employees.
Concerning arrest records, jail records and inmate records, a lot of information about people being held at various state correctional facilities is made available to the public by the Alabama Department of Corrections. The state provides an official search page that allows you to search for an inmate. The state's search page will prompt you to enter the inmate's Last Name, First Name, and AIS#. You will find out the intimate's current location and its expected release date.
Alabama Court Records
Most court proceeding records in Alabama are readily available to the public. The access to these court records generally depends on the type of case and the court. Most court proceeding records are available on the state's On-Demand web portal where they can easily be accessed. Any citizen is allowed to set up an account and then pay to search for any case by number or name, or pay for even lifetime case monitoring.
Besides, you can also obtain documents from the courthouse directly. Alternatively, you can also go to the Administrator of the Courts to find more information about various Alabama courts.
Alabama Vital Records
The Center for Health Statistics keeps the current vital records for divorce, marriage, birth and death. However, historical records basically depend on the date and the type of record.
Birth records: Birth certificates were not required to be kept by Alabama prior to 1908. Most Alabama birth records list the race, sex, date or birth, and place of birth, but do not list the child's name. Birth records also often list names of the parent and the name of attending physician. For you to obtain birth records that are older than 125, you must either be an immediate family member for you to make the request or provide written permission from the listed next of kin.
Death records: Death records were not required by the state of Alabama until 1908. To obtain death records that are older than 25 years, you must either be an immediate family member for you to make the request or provide written permission from the listed next of kin.
Marriage records: Alabama State did not require recording of marriage certificates until 1936. Most marriage certificates list the names of both the husband and wife, as well as the name of the presiding official.
Divorce records: Alabama did also not require recording of divorce certificates until 1950. Most divorce records only show the date of divorce and the name of the involved parties.
You can request any records in Alabama through the mail or a partnership that the state of Alabama has with VitalCheck.
Alabama State Court System
Understanding what the Alabama state court system consists of is very important. This post shows the court systems in Alabama and where to find the court records.
Alabama Courts Overview
The court system in Alabama State consists of Municipal Courts, Probate Courts, District Courts and Circuit Courts.
Alabama Circuit Courts
These courts have general jurisdiction over both criminal and civil cases but more often than not, these courts often handle cases that are beyond or outside the jurisdiction of all other courts. In case there is no other court with jurisdiction to hear and determine a case, the Circuit Court will handle it.
Most felony cases, some lesser-included offenses, and some misdemeanors are the criminal cases that Circuit Courts handle. These courts have the jurisdiction to handle any civil case provided the disputed amount exceeds $10,000 excluding costs and interest. Circuit Courts have divisions for Juvenile Court, and they share with District Courts the jurisdiction over juvenile cases. Circuit Courts can also hear claims that involve less than $300 to $10,000 in dispute when a District Court doesn't have the jurisdiction to hear a particular type of claim.
Circuit Courts can also grant requests to receive certain cases such as involuntary commitment cases from Probate Courts.
Alabama District Courts
Alabama District Courts have limited jurisdiction over some types of criminal and civil cases. The criminal cases that District Courts hear include most misdemeanors, preliminary trials for felony cases, some ordinance violations as well as guilty pleas in felony cases that do not include death penalties.
Some ordinance violations and misdemeanors may be handled by Alabama Circuit Courts as lesser-included offenses in some felony cases, or if a grand jury has returned an indictment for a particular misdemeanor. Basically, these courts hear ordinance violations only if there is no any Municipal Court in the area. They share jurisdiction with Alabama Municipal Courts over the criminal acts which violate state laws but can as well be heard as municipal ordinance violations.
District Courts handle general civil cases with less than $10,000 amount in dispute, excluding costs and interest. These courts also share jurisdiction Alabama Circuit Courts over certain civil cases, particularly those that involve amounts in dispute between 3,000 and 10,000 dollars, excluding interest and costs. These courts have limited jurisdiction over the Small Claims cases that involve less than 3,000 dollars in dispute, exclusive of interest and costs.
Alabama District Courts also share jurisdiction with Circuit Courts over juvenile cases, and can also receive adoption cases from the Probate Court.
Alabama Probate Courts
Alabama Probate Courts have general and original jurisdiction over those cases that include name changes, adoptions, involuntary mental health commitments, guardianships and conservatorships, the probate of wills, and the administration of estates. Even though these courts have the general and original jurisdiction over name changes cases, the cases that involve changes of the name might be part of adoption or divorce. This, therefore, means that the records of such name changes can exist in other courts.
Alabama Municipal Courts
These courts have jurisdiction over the majority of municipal ordinance violations. Alabama Municipal Courts also share jurisdiction with Alabama District Courts over criminal acts which are violations of municipal and state laws. Generally, District Courts will handle ordinance violations only if there is no Municipal Court within the area.
Alabama Crime Statistics
Violent & Property Crime Rates in Alabama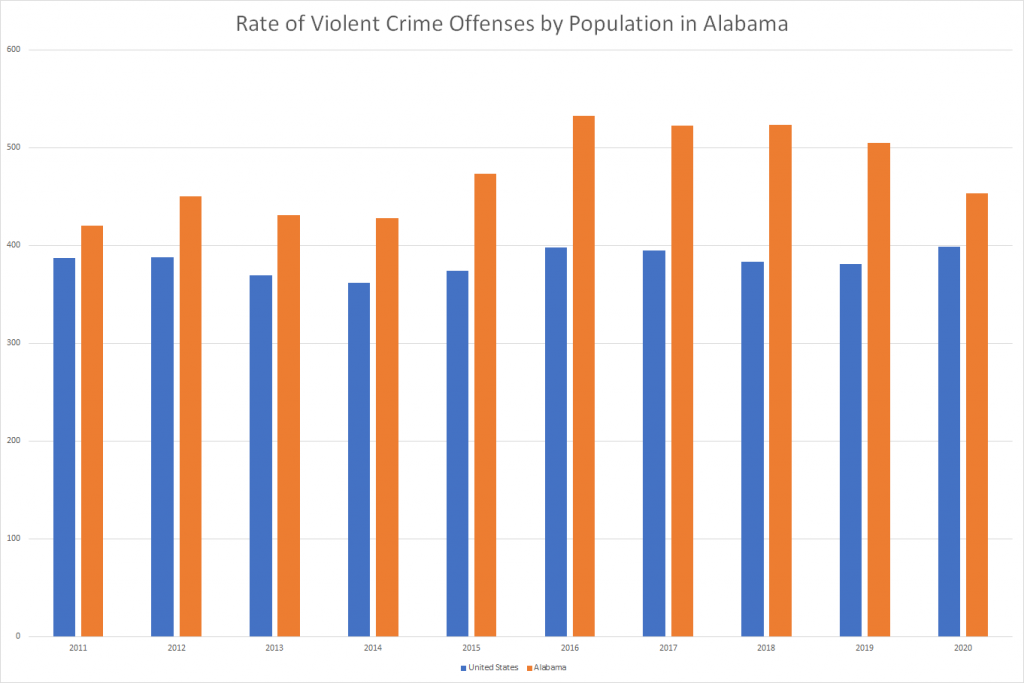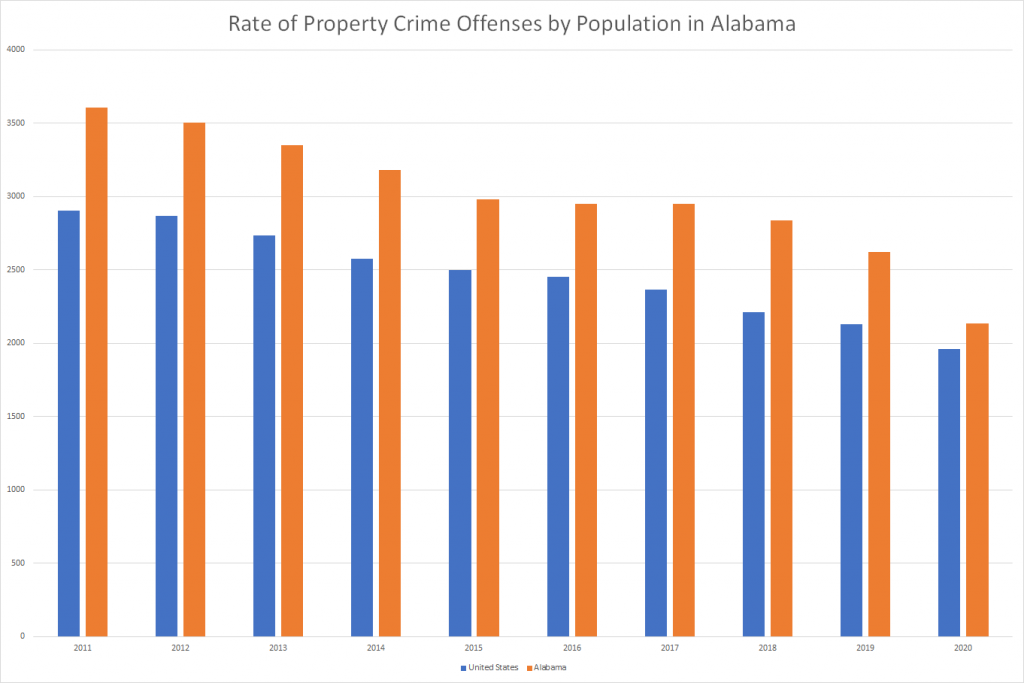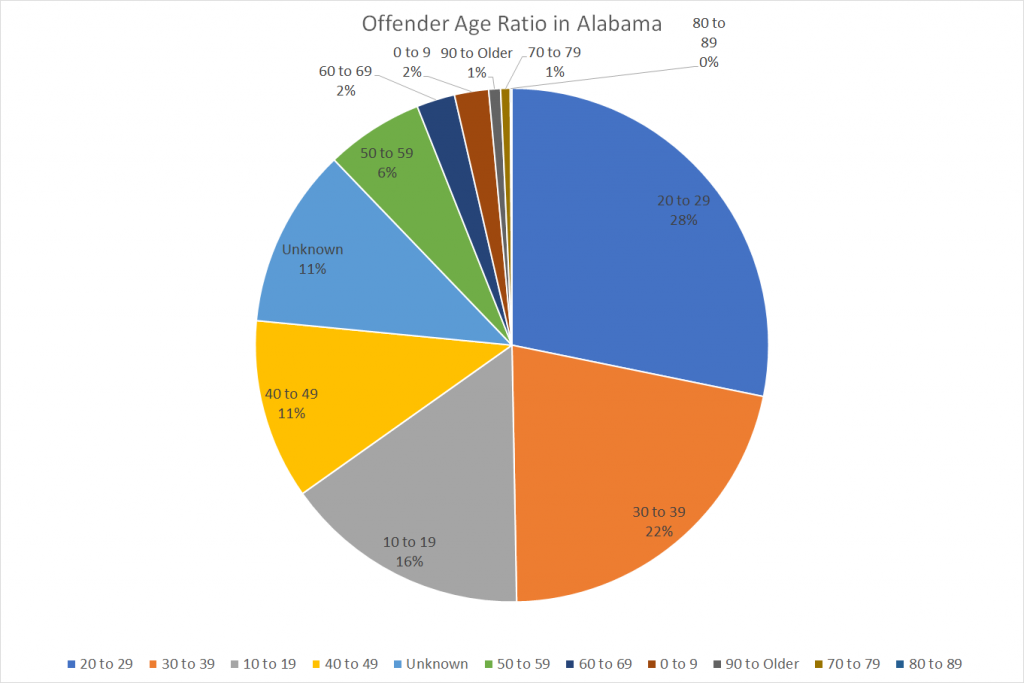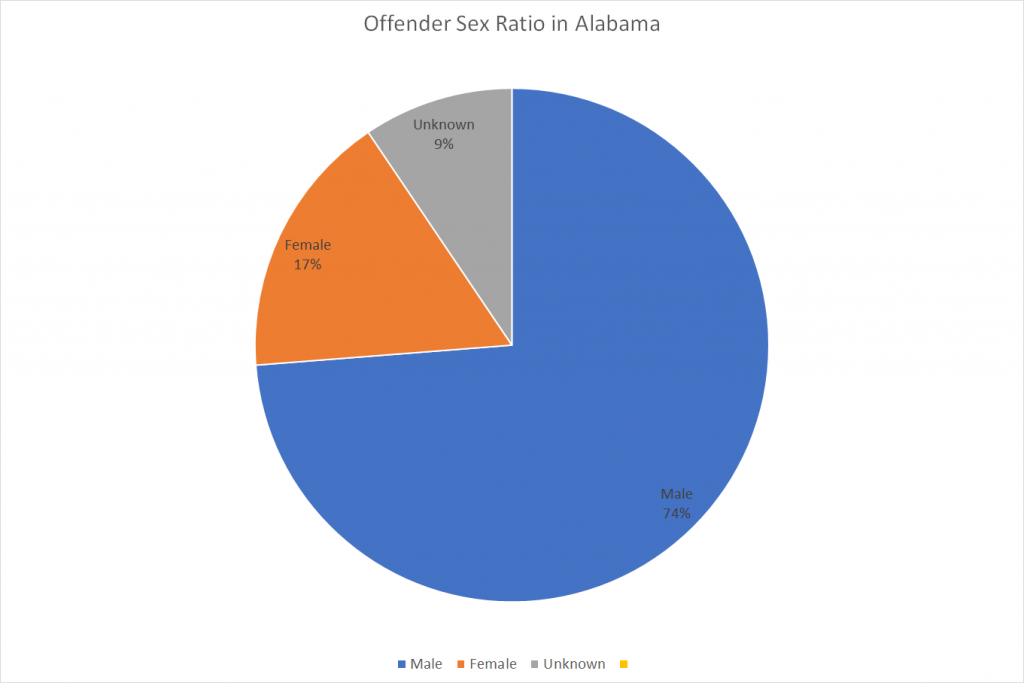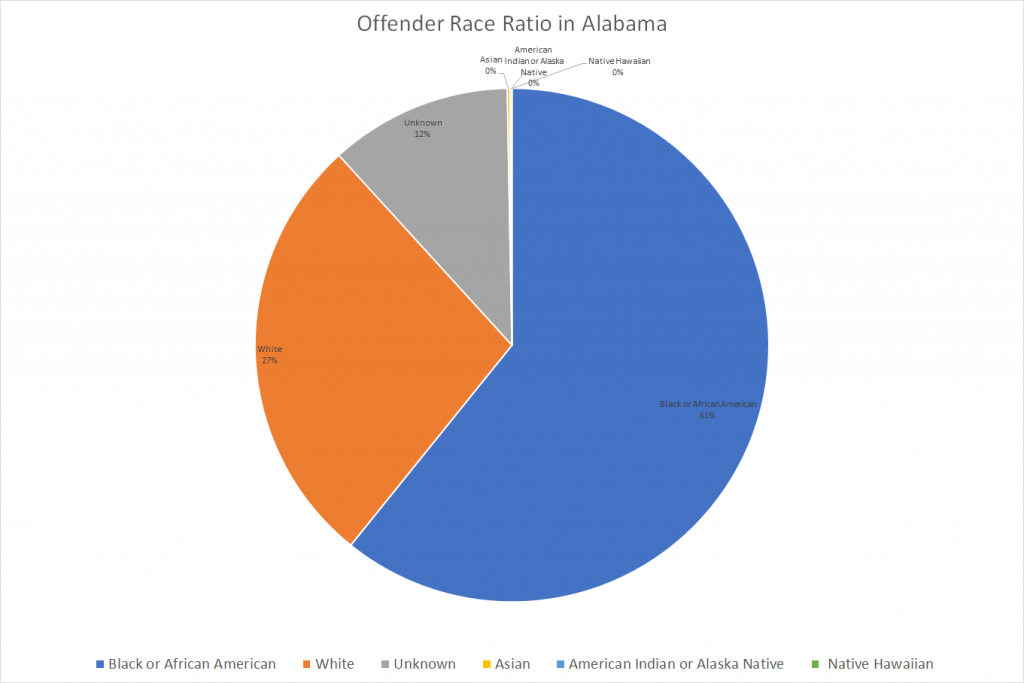 Arrests Offense in Alabama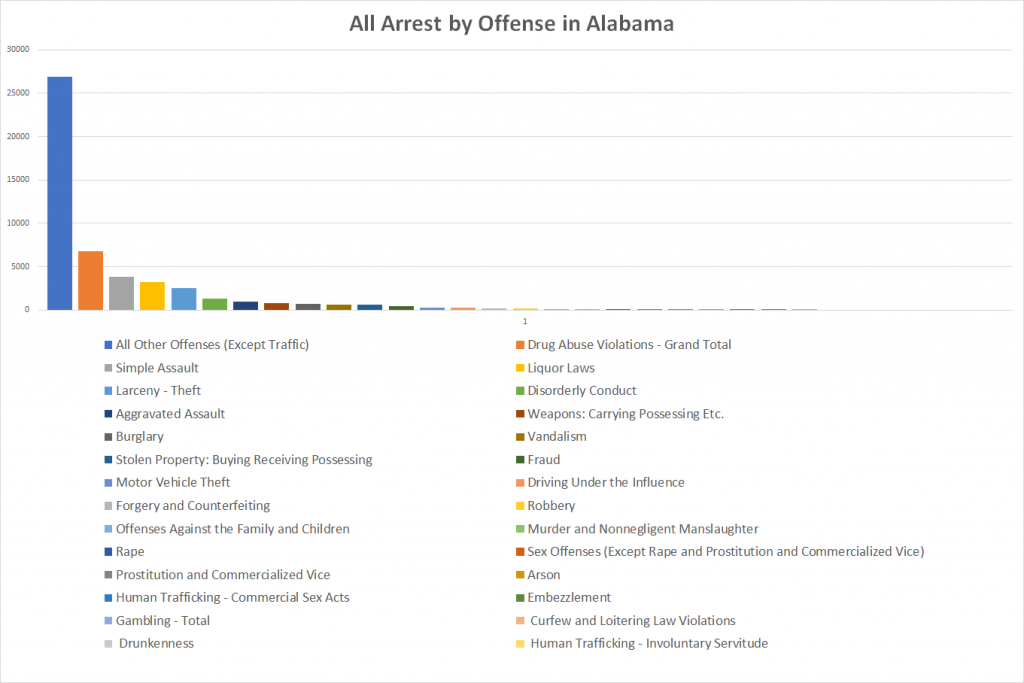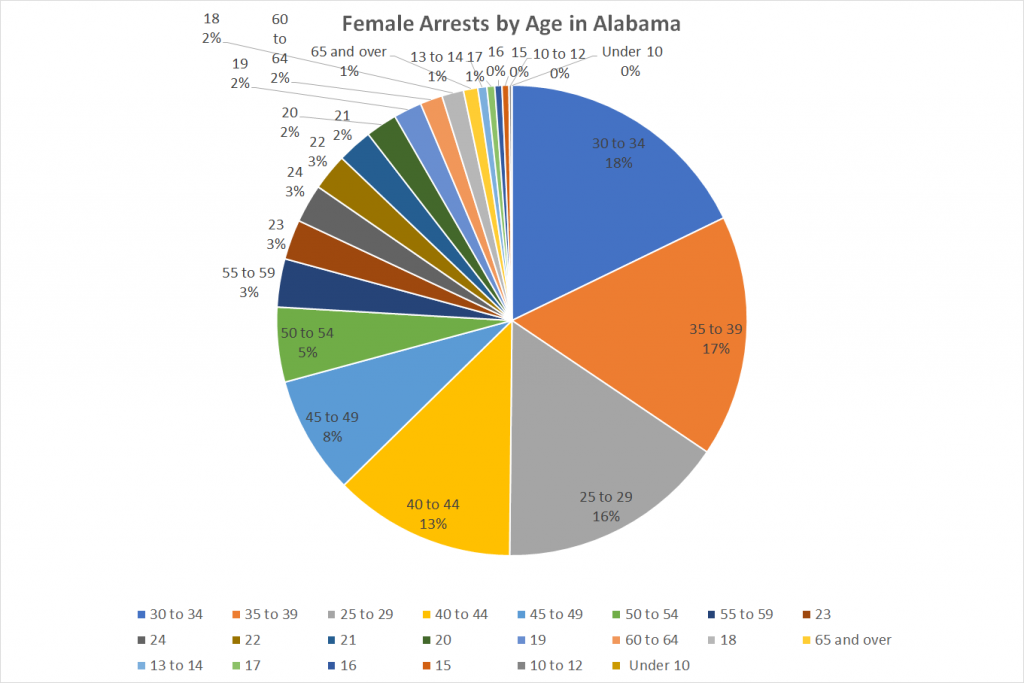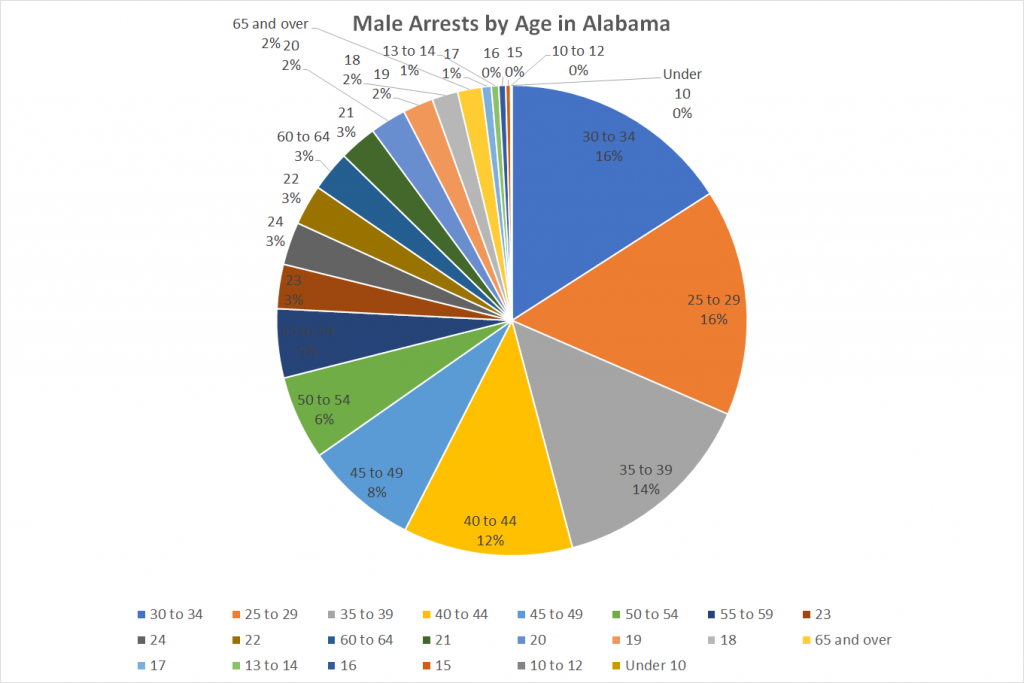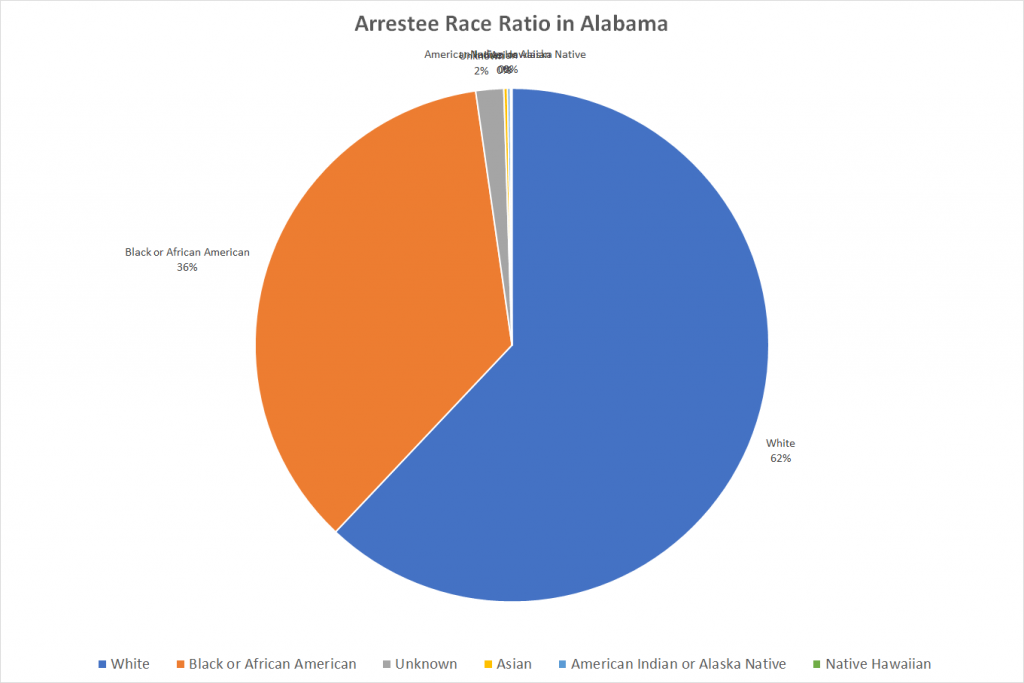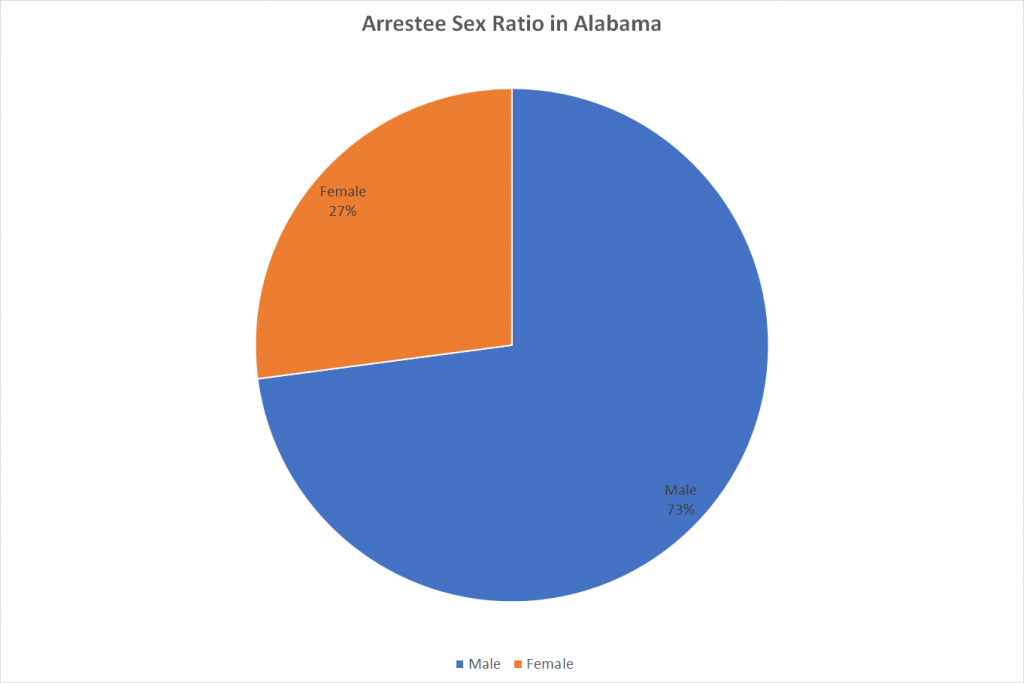 The latest data is from 2021. References: https://cde.ucr.cjis.gov/LATEST/webapp/#/pages/home
The Official Website of Alabama County
Birmingham The Official Website of the City of Birmingham, AL Birmingham is a beautiful, diverse city located in central Alabama. The largest city in the state, Birmingham is the heart of a metro area of over 1.1 million.
Montgomery City of Montgomery, Alabama Known as the Capital of Dreams, Montgomery is a city rich in history, yet clearly focused on the future.
Mobile City of Mobile
Huntsville City of Huntsville – Official website of the City of Huntsville, Alabama City services, jobs, sanitation schedule, programs, elected officials and more.
Tuscaloosa City of Tuscaloosa Located along the banks of the Black Warrior River in west-central Alabama, Tuscaloosa is home to 99,543 residents and a thriving business community.
Hoover Hoover, AL – Official Website
Dothan Dothan, AL – Official Website
Decatur Home – City of Decatur, Alabama Located on the Tennessee River in Morgan County, Decatur boasts a rich heritage and a dynamic future.
Auburn Home – City of Auburn
Madison Madison, AL – Official Website
Florence Welcome to Florence, Alabama
Gadsden Gadsden, AL – Official Website
Vestavia Hills Vestavia Hills Alabama's premier place to live, shop, work and play.
Prattville The Official Site of Prattville
Phenix City Phenix City, Alabama Welcome to Phenix City, Alabama, an All-America City with a rich history and a strong dedication to a progressive future.
Jefferson County Jefferson County Official Website of Jefferson County, Alabama
Mobile County Mobile County Alabama
Madison County Madison County, AL
Montgomery County Montgomery Alabama
Shelby County Shelby County, AL – Official Website
Tuscaloosa County Tuscaloosa County Alabama
Baldwin County Welcome to Baldwin County, Alabama Welcome to the official website for Baldwin County. Our county seat is located in Bay Minette, Alabama. We strive to make this website helpful to you, the citizens and businesses that live and work in Baldwin County.
Lee County Welcome to Lee County Alabama
Morgan County The Official Site of Morgan County Alabama The Official Website of Morgan County Alabama
Calhoun County Calhoun County Alabama Calhoun County, Alabama, Northeast Alabama, Home Page, County Government
Etowah County Etowah County
Houston County Houston County
Marshall County Marshall County Online
Lauderdale County Welcome to Lauderdale County Online – Lauderdale County Alabama
St. Clair County St. Clair County, AL
Limestone County Welcome to the Limestone County website.
Talladega County Welcome to Talladega County
Cullman County Cullman County, Alabama Cullman County Commission Official Government Website.
Elmore County Welcome to Elmore County
DeKalb County DeKalb County Alabama Commission
Walker County Walker County Alabama Welcome to Walker County, AlabamaWalker County is located in the Northwest part of Alabama, approximately 22 miles from Birmingham, the state's largest city and encompasses a total of 803 square miles.
Blount County From boating and rock climbing to paying taxes online, this is your home for information on everything that is Blount County.
Autauga County Autauga County
Colbert County Welcome to Colbert County, AL The official Web site for Colbert County Alabama
Jackson County We are very proud of our beautiful scenic county, but we feel it's our people that make us such a wonderful place. We are so glad that you have chosen to visit our website and thankful that you have allowed us to bring to you this most valuable service.
Russell County Russell County
Coffee County Here at the Coffee County Revenue Commissioner's office, our goal is to provide you with value-added, personalized service that exceeds our customers' expectations.
Dale County Dale County Alabama
Dallas County Dallas County
Escambia County Escambia County Commission
Chilton County The Official Website of Chilton County, Alabama The Chilton County Commission welcomes you to learn more about Chilton County, Alabama and all of our County departments.
Tallapoosa County Tallapoosa County – Welcome
Covington County Covington County – Alabama Welcome to the Covington County, Alabama site. Please use this site for any official county information.
Lawrence County The goal of this website is to allow you to conduct your business online, whether it's paying your property taxes, renewing your car tag, or simply researching our county's tax records.
Chambers County Chambers County Alabama
Alabama Jail Roster
| Type | Name | County | Inmate Locator | Phone Number | Inmate Search |
| --- | --- | --- | --- | --- | --- |
| Federal Prison | Montgomery Federal Prison Camp | Montgomery County | Maxwell Air Force Base, Montgomery, AL 36112 | (334) 293-2100 | Federal Inmate Locator |
| Federal Prison | Aliceville Federal Correctional Institution | Pickens County | 11070 Highway 14, Aliceville, AL 35442 | (205) 373-5000 | Federal Inmate Locator |
| Federal Prison | Talladega Federal Correctional Institution | Talladega County | 565 East Renfroe Road, Talladega, AL 35160 | (256) 315-4100 | Federal Inmate Locator |
| State Prison | Ventress Correctional Facility | Barbour County | 379 Alabama Hwy 239 North, Clayton, AL 36016 | (334) 775-3331 | Inmate Search |
| State Prison | Bibb Correctional Facility | Bibb County | 565 Bibb Lane, Brent, AL 35034 | (205) 926-5252 | Inmate Search |
| State Prison | Bullock Correctional Facility | Bullock County | 104 Bullock Drive, Union Springs, AL 36089 | (334) 738-5625 | Inmate Search |
| State Prison | Draper Correctional Facility | Elmore County | 2828 Alabama Highway 143, Elmore, AL 36025 | (334) 567-2221 | Inmate Search |
| State Prison | Easterling Correctional Facility | Elmore County | 200 Wallace Drive, Clio, AL 36017-2615 | (334) 397-4471 | Inmate Search |
| State Prison | Elmore Correctional Facility | Elmore County | 3520 Marion Spillway Road, Elmore, AL 36025 | (334) 567-1460 | Inmate Search |
| State Prison | Julia Tutwiler Prison for Women | Elmore County | 8966 US Hwy 231 N, Wetumpka, AL 36092 | (334) 567-4369 | Inmate Search |
| State Prison | Staton Correctional Facility | Elmore County | 2690 Marion Spillway Road, Elmore, AL 36025 | (334) 567-2221 | Inmate Search |
| State Prison | Fountain Correctional Facility | Escambia County | 9677 AL Hwy 21 N, Atmore, AL 36503 | (251) 368-8122 | Inmate Search |
| State Prison | Holman Correctional Facility | Escambia County | 866 Ross Road, Atmore, AL 36503 | (251) 368-8173 | Inmate Search |
| State Prison | Donaldson Correctional Facility | Jefferson County | 100 Warrior Lane, Bessemer, AL 35023-7299 | (205) 436-3681 | Inmate Search |
| State Prison | Limestone Correctional Facility | Limestone County | 28779 Nick Davis Road, Harvest, AL 35749 | (256) 233-4600 | Inmate Search |
| State Prison | Hamilton Aged & Infirmed | Marion County | 223 Sasser Drive, Hamilton, AL 35570 | (205) 921-7453 | Inmate Search |
| State Prison | Kilby Correctional Facility | Montgomery County | 12201 Wares Ferry Road, Montgomery, AL 36117 | (334) 215-6600 | Inmate Search |
| State Prison | St. Clair Correctional Facility | St. Clair County | 1000 St. Clair Road, Springville, AL 35146 | (205) 467-6111 | Inmate Search |
| Autauga County Jail Roster | Autauga County Metro Jail | Autauga County | 136 N Court Street, Prattville, AL 36067 | (334) 361-2600 | Inmate Roster |
| Baldwin County Jail Roster | Baldwin County Sheriff's Corrections Center | Baldwin County | 200 Hand Avenue, Bay Minette, AL 36507 | (251) 972-6802 | Inmate Search |
| Barbour County Jail Roster | Barbour County Jail | Barbour County | 24 Robertson Airport Drive, Clayton, AL 36016 | (334) 775-3434 | Inmate Roster |
| Butler County Jail Roster | Butler County Correctional Facility | Butler County | 800 Walnut Street, Greenville, AL 36037 | (334) 382-3321 | Jail Roster |
| Calhoun County Jail Roster | Calhoun County Jail | Calhoun County | 400 West 8th Street, Anniston, Alabama 36201 | (256) 236-5561 | Inmate Roster |
| Chambers County Jail Roster | Chambers County Jail | Chambers County | 105 Alabama Avenue W, La Fayette, AL 36862 | (334) 864-4336 | Inmate Roster |
| Cherokee County Jail Roster | Cherokee County Detention Center | Cherokee County | 110 Cedar Bluff Road, Centre, AL 35960 | (256) 927-6435 | Inmate Roster |
| Chilton County Jail Roster | Chilton County Jail | Chilton County | 301 City Street, Clanton, AL 35045 | (205) 755-1053 | Jail Roster |
| Cleburne County Jail Roster | Cleburne County Jail | Cleburne County | 140 Lambert Drive, Heflin, AL 36264 | (256) 463-7336 | Inmate Roster |
| Coffee County Jail Roster | Coffee County Jail | Coffee County | 4 County Complex, New Brockton, AL 36351 | (334) 894-6200 | Jail Roster |
| Colbert County Jail Roster | Colbert County Jail | Colbert County | 107 W 4th Street, Tuscumbia, AL 35674 | (256) 386-8551 | Inmate Roster |
| Coosa County Jail Roster | Coosa County Jail | Coosa County | 296 School Street, Rockford, AL 35136 | (256) 377-2211 | Inmate Search |
| Covington County Jail Roster | Covington County Jail | Covington County | 290 Hillcrest Drive, Andalusia, AL 36420 | (334) 428-2640 | Jail Roster |
| Cullman County Jail Roster | Cullman County Detention Center | Cullman County | 1900 Beech Avenue SE, Cullman, AL 35055 | (256) 735-2400 | Jail Roster |
| Dale County Jail Roster | Dale County Jail | Dale County | 124 Adams Street, Ozark, AL 36360 | (334) 774-5402 | Inmate Roster |
| Dallas County Jail Roster | Dallas County Jail | Dallas County | 800 Selfield Road, Selma, Al 36703 | (334) 874-2585 | Jail Roster |
| DeKalb County Jail Roster | DeKalb County Jail | DeKalb County | 2801 Jordan Road SW, Fort Payne, Alabama 35968 | (256) 845-3801 | Inmate Roster |
| Elmore County Jail Roster | Elmore County Jail | Elmore County | 8955 U.S. Highway 231, Wetumpka, AL 36092 | (334) 567-5441 | Jail Roster |
| Escambia County Jail Roster | Escambia County Jail | Escambia County | 316 Court Street, Brewton, AL 36426 | (251) 809-0741 | Jail Roster |
| Etowah County Jail Roster | Etowah County Detention Center | Etowah County | 827 Forrest Avenue, Gadsden, AL 35901 | (256) 549-5410 | Jail Roster |
| Fayette County Jail Roster | Fayette County Jail | Fayette County | 113 1st Avenue NW, Fayette, AL 35555 | (205) 932-3205/ 3206 | Jail Roster |
| Franklin County Jail Roster | Franklin County Detention Center | Franklin County | 748 Walnut Gate Road, Russellville, AL 35654 | (256) 332-8425 | Inmate Roster |
| Hale County Jail Roster | Hale County Jail | Hale County | 1001 Main Street #18, Greensboro, AL 36744 | (334) 624-3081 | Jail Roster |
| Houston County Jail Roster | Houston County Jail | Houston County | 901 E Main Street, Dothan, AL 36301 | (334) 712-0762 | Inmate Search |
| Jackson County Jail Roster | Jackson County Jail | Jackson County | 102 East Laurel Street, Scottsboro, Alabama 35768 | (256) 574-1884 Ext. 824 or 823 | Inmate Roster |
| Jefferson County Jail Roster | Jefferson County Bessemer Jail | Jefferson County | 1822 2nd Avenue North, Bessemer, AL 35020 | (205) 481-4160 | Inmate Search |
| Jefferson County Jail Roster | Jefferson County Birmingham Jail | Jefferson County | 809 Richard Arrington Jr. Boulevard N, Birmingham, AL 35203 | (205) 325-5670 | Inmate Search |
| Lawrence County Jail Roster | Lawrence County Jail | Lawrence County | 242 Parker Road Moulton, AL 35650 | (256) 974-2550 | Jail Roster |
| Lee County Jail Roster | Lee County Detention Facility | Lee County | 1900 Frederick Road, Opelika, AL 36803-0688 | (334) 749-5651 | Inmate Search |
| Limestone County Jail Roster | Limestone County Jail | Limestone County | 101 W Elm Street, Athens, AL 35611 | (256)232-0111 | Inmate Search |
| Lowndes County Jail Roster | Lowndes County Detention Facility | Lowndes County | 653 State Highway 21 S, Hayneville, AL. 36040 | (334) 548-2222 | Jail Roster |
| Madison County Jail Roster | Madison County Detention Facility | Madison County | 815 Wheeler Avenue, Huntsville, AL 35801 | (256) 519-4800 | Inmate Search |
| Marengo County Jail Roster | Marengo County Detention Center | Marengo County | 101 Dunn Street, Linden, AL 36748 | (334) 295-4208 | Jail Roster |
| Marion County Jail Roster | Marion County Jail | Marion County | 280 Winchester Drive, Hamilton, AL 35570 | (205) 921-7433 | Inmate Roster |
| Mobile County Jail Roster | Mobile County Metro Jail | Mobile County | 450 Saint Emanuel Street, Mobile, AL 36603 | 251-574-4702 | Inmate Search |
| Montgomery County Jail Roster | Mac Sim Butler Detention Facility | Montgomery County | 225 South McDonough Street, Montgomery, AL 36104 | (334) 832-4980 | Inmate Search |
| Morgan County Jail Roster | Morgan County Jail | Morgan County | 119 Lee Street, Decatur, AL, 35601 | (256) 351-4825 | Inmate Search |
| Pickens County Jail Roster | Pickens County Jail | Pickens County | 188 Cemetery Street, Carrollton, AL 35447 | (205) 367-2000 | Inmate Roster |
| Pike County Jail Roster | Pike County Jail | Pike County | 120 Church Street, Troy, Alabama 36081 | (334) 566-4347 | Inmate Roster |
| Randolph County Jail Roster | Randolph County Jail | Randolph County | 1 N Main Street, Wedowee, AL 36278 | (256) 357-4545 | Inmate Roster |
| Russell County Jail Roster | Russell County Jail | Russell County | 307 Prentiss Drive, Phenix City, AL 36869 | (334) 298-8621 | Jail Roster |
| St. Clair County Jail Roster | St. Clair County Ashville Jail | St. Clair County | 162 6th Avenue, Ashville, AL 35953 | (205) 594-2149 | Jail Roster |
| St. Clair County Jail Roster | St. Clair County Pell City Jail | St. Clair County | 1805 1st Avenue N, Pell City, AL 35120 | (205) 884-6842 | Jail Roster |
| Shelby County Jail Roster | Shelby County Jail | Shelby County | 380 McDow Road, Columbiana, Alabama 35051 | (205) 669-3938 | Inmate Roster |
| Talladega County Jail Roster | Talladega County Jail | Talladega County | 150 East Renfroe Road, Talladega, AL 35160 | (256) 761-2000 | Inmate Search |
| Tuscaloosa County Jail Roster | Tuscaloosa County Jail | Tuscaloosa County | 1600 26th Avenue, Tuscaloosa, AL 35401 | (205) 349-4511 | Inmate Search |
| Walker County Jail Roster | Walker County Jail | Walker County | 2001 2nd Avenue, Jasper, AL 35501 | (205) 302-4874 | Jail Roster |
| Washington County Jail Roster | Washington County Jail | Washington County | 45 Court Street, Chatom, AL 365187 | (251) 847-2202 | Inmate Search |
| Wilcox County Jail Roster | Wilcox County Prince Arnold Detention Center | Wilcox County | 240 Highway 265 S Camden, AL 36726 | (334) 682-9394 | Jail Roster |
| County Sheriff's Dept | Marshall County Sheriff | Marshall County | 423 Blount Avenue, Guntersville, AL 35976 | (256) 582-2034 | Inmate Search |
Autauga County, AL Sheriff's Office Offering community resources including offender information, most wanted, press releases, and contact information for Autauga County, Alabama.
Baldwin County Arrest Search Baldwin County Sheriff's Office Arrest Search
City of Spanish Fort AL Court System Spanish Fort Municipal Court System
City of Spanish Fort | Public Records Spanish Fort Public Records Search
Jail – Barbour County AL Sheriff Barbour County Sheriff's Office
The Greenville Advocate Latest Arrests The Greenville Advocate Latest Arrests
Chambers County Jail – Inmates Chambers County Jail Current Inmates
Roster Choose – Cherokee County Sheriff AL Cherokee County Sheriff's Office Inmate Roster
Cleburne County Jail – Inmates Cleburne County Jail Current Inmates
Records Online | Probate Court of Coffee County | Coffee County, Alabama Probate Court of Coffee County Alabama information on online records for Coffee County Alabama.
Roster Choose – Colbert County Sheriff AL Colbert County Records of Arrest
Coosa County Sheriff Terry Wilson – Rockford, Alabama The Coosa County Sheriff's Office is dedicated to providing the safest environment and highest level of service possible in an effort to improve the
Courts | Coosa County, Alabama 40th Judicial Circuit Court? Coosa County Courthouse 9709 US Hwy 231 PO Box 98 Rockford AL 35136 Phone: 256-377-4988
County Courts | Covington County AL Probate Court
Inmate Roster – Current Inmates Booking Date Descending – DeKalb County Sheriff's Office – Fort Payne, Alabama DeKalb County Sheriff's Office Inmate Roster
Etowah County Sheriff's Office – Mugshots Etowah County Sheriff's Office Arrests
Gadsen Times Mugshots Gadsen Times Mugshots
Inmate Roster – Current Inmates Booking Date Descending – Franklin County AL Sheriff's Office Franklin County Inmates
HCSO Houston County Sheriff's Office
Jail Docket | dothaneagle.com Dothan Eagle Recent Arrests
The Houston County Sheriff's Office Inmates in Houston County
Roster Choose – Jackson County Sheriff's Office Jackson County Detention Center Inmate List
Jefferson County Inmate Inquiry Jefferson County Inmate Search
Landmark Web Official Records Search Landmark Web Official Records Search
Welcome – City of Birmingham Birmingham Alabama Open Data
Municipal Court | Hoover, AL – Official Website Access information about everything you may need to know about your day in court and other court services.
10th Judicial Circuit, Jefferson County, Alabama 10th Judicial Circuit Court
Lee County Sheriff's Office | Recent Arrests & Crime Reports | Lee County Sheriff's Office Lee County Arrest Reports
Madison County JAIL View Madison County Inmate Search
Madison County Circuit Clerk | Public Judicial System Madison County Circuit Clerk
Inmate Roster – Current Inmates Booking Date Descending – Marion County Sheriff AL Marion County Recent Arrests
Who's in Jail | Mobile County Sheriff's Office Who's in Jail in Mobile County
Montgomery County Public Web Search Montgomery County Inmate Search
Roster Choose – Pickens County Alabama Sheriff's Office – Pickens County Alabama Sheriff's Office Pickens County Sheriff's Office
Roster Choose – Pike County Sheriff's Office Pike County Arrest Database
Randolph County Jail? Randolph County Jail Inmate List
Shelby County Public Inquiry Public Records & Recorded Documents
Circuit Clerk | St. Clair County, AL The St. Clair County Circuit Clerk's resource strives to provide the public with helpful online information about our office and its services.
Arrest Database | Tuscaloosa County Sheriff's Office The Tuscaloosa County Sheriff's Office is dedicated to quality service with an emphasis on integrity, professionalism, and community spirit.
Municipal Court | City of Tuscaloosa Located along the banks of the Black Warrior River in west-central Alabama, Tuscaloosa is home to 99,543 residents and a thriving business community.
County Jail – Walker County Sheriff's Office JAIL / CORRECTIONS DIVISION
Alabama Inmate Search Alabama Department of Corrections
Alabama Judicial System Alabama Judicial System
Alabama Sex Offender Registry Alabama Law Enforcement Agency Community Information Center
Alabama Administrative Office of Courts Alabama Administrative Office of the Courts