Illinois Public Records
The state of Illinois has long made clear provisions for sharing records of the government with the residents. Residents have the ability to access public records online without any restrictions.
Of course, the provisions of the famous Freedom of Information Act apply across all U.S. States. However, every state typically has its own law in addition to this that governs the sharing of public records with the public. In the state of Illinois, a great deal of this information is easily accessible and freely available for citizens online. Besides being available freely for anyone online, there are also no any restrictions on how and what a person can do with these records.
There are state agencies that act as custodians of these records. These agencies usually provide the public with easy-to-use online search resources that make it easier for you to make an inquiry within the shortest time possible. However, there are some records that you can't find online. To access such records, just contact or send your request directly to the appropriate custodian agency.
Illinois Criminal Records
Criminal record checks in the state of Illinois can be done by anyone on anyone without an authorized consent with simple background checks that provide a great deal of information.? The background checks typically provide arrest records, inmate and jail records, conviction records, juvenile criminal records, felonies, misdemeanors, parole information, sex offender listing, serious traffic violations, and probation records.
For any information regarding Illinois correctional facilities, and to learn more about inmates in the system and services for victims, simply visit the Illinois Department of Corrections website. You can navigate the site to an official search page that will allow you to search for an offender. To search for an offender, you will have to provide either the offender's Last Name and Fast Name or Doc Id. The search will give you the offender's name, current location, expected release date, and the list of all the charges against them.
Illinois Court Records
Any information about the courts in the state of Illinois is available on the official website of the administrator of the courts. The site provides you with information on how to obtain case files and court records. For court case records, contact the County Clerk of Court.
Illinois Vital Records
Vital records in Illinois, such as birth, death, marriage and divorce certificates, are some of the most commonly requested records in the state. However, they are not actually public records. Therefore, they are not accessible by everyone. In fact, the access to these records is restricted to those whose names have been included in the records, a spouse, a parent, a legal guardian, a close family member, or legal representative. To receive an official copy of any of these records in Illinois, you must have proof of eligibility.
The Illinois Department of Health is the state's central hub for birth and death certificates. However, the Department doesn't keep marriage, divorce, civil union and civil union dissolution records.
Whatever the reason you may need particular public records for; you can always get access to Illinois records without breaking a sweat if you know where to look.
Illinois State Court System
Understanding how the system of Illinois state court works is very important as it helps you find court records easily.
Illinois Courts Overview
The trial court system of Illinois State consists of Court of Claims, Administrative Adjudication, and Circuit Courts. The trial court system of Illinois is a unified one with Circuit Courts having general jurisdiction over majority of cases. Some towns and cities operate municipal courts that handle ordinance violation cases.
To make your work easier, start searching for court records in Illinois by simply going to courts by county.
Illinois Circuit Courts
Illinois Circuit Courts have general jurisdiction to handle all criminal and civil cases, with the exception of the cases that are handled exclusively by the Illinois Supreme Court or the Court of Claims.
Based on the type of case, such as juvenile, criminal, civil, domestic relations, traffic, and probate, Circuit Courts are either organized into departments or divisions. Some Circuit Courts have dedicated "Problem Solving Court" programs like Veterans Court, Mental Health Court, and Drug Court. These programs have the authority to establish treatment in lieu of incarceration for some criminals.
Circuit Courts provide a simplified Small Claims procedure for majority of civil cases involving up to $10,000 in dispute.
They share jurisdiction over cases related to habeas corpus, mandamus prohibition and revenue with the Illinois Supreme Court. However, if the Illinois Supermen Court can accept to handle a particular case, the Circuit Court will not have the authority to handle that case. Besides, Circuit Courts may not handle cases that are related to the ability of Governor to resume office or to serve or cases that are related to the General Assembly redistricting.
Illinois Administrative Adjudication
Several villages, towns, and cities in Illinois State have an administrative body which handles cases related to ordinance violation. These may be known as administrative hearing offices, administrative adjudication systems, municipal courts, adjudication courts, and similar designations.
Some of the ordinance violations handled by Administrative Adjudication include parking tickets, traffic tickets, disorderly conduct, littering, pet violations, curfew violations, red light camera tickets, property maintenance violations, derelict vehicles, alcohol and tobacco violations, and zoning and building code violations.
Violations of a speeding ticket and other state laws are typically adjudicated at the Circuit Court of the county. However, there are few exceptions. For example, Fox Lake's Adjudication Court hears certain violations of the state motor vehicle laws.
These cases are not considered to be criminal, but civil in nature. Even though a defendant may choose to be represented or to hire an attorney, there is no right to an attorney or a jury. The decision of the presiding officer, who may be called an Administrative Law Judge or a Hearing Officer, may be appealed to the Circuit Court of the county, while City of Municipal Court hears certain state law violations including shoplifting, possession of drug paraphernalia, and assault.
Illinois Court of Claims
Illinois Court of Claims has offices in Chicago and Springfield and has exclusive and statewide jurisdiction over most types of civil cases that involve the state.
Cases that the Court of Claims handle hears include certain torts, contract disputes, some claims of time unfairly served in prison, majority of claims against the State of Illinois based on Illinois regulation or law, and all claims for recoupment made against any claimant by the State.
It handles majority of claims based on the Illinois National Guardsman's Compensation Act, the Crime Victims Compensation Act and the Line of Duty Act.
Illinois Crime Statistics
Violent & Property Crime Rates in Illinois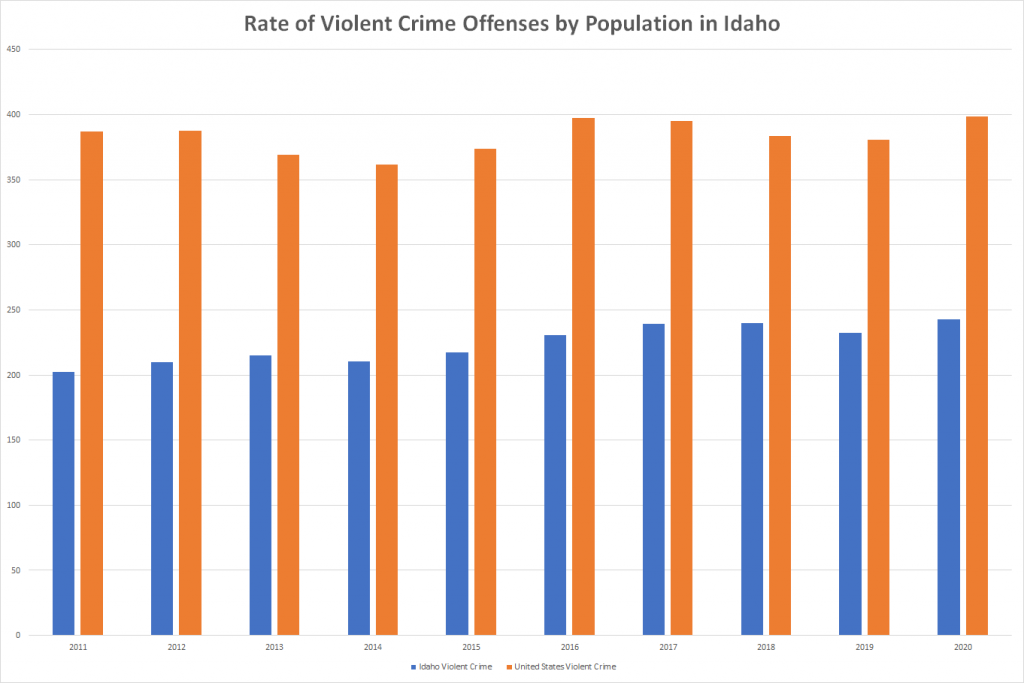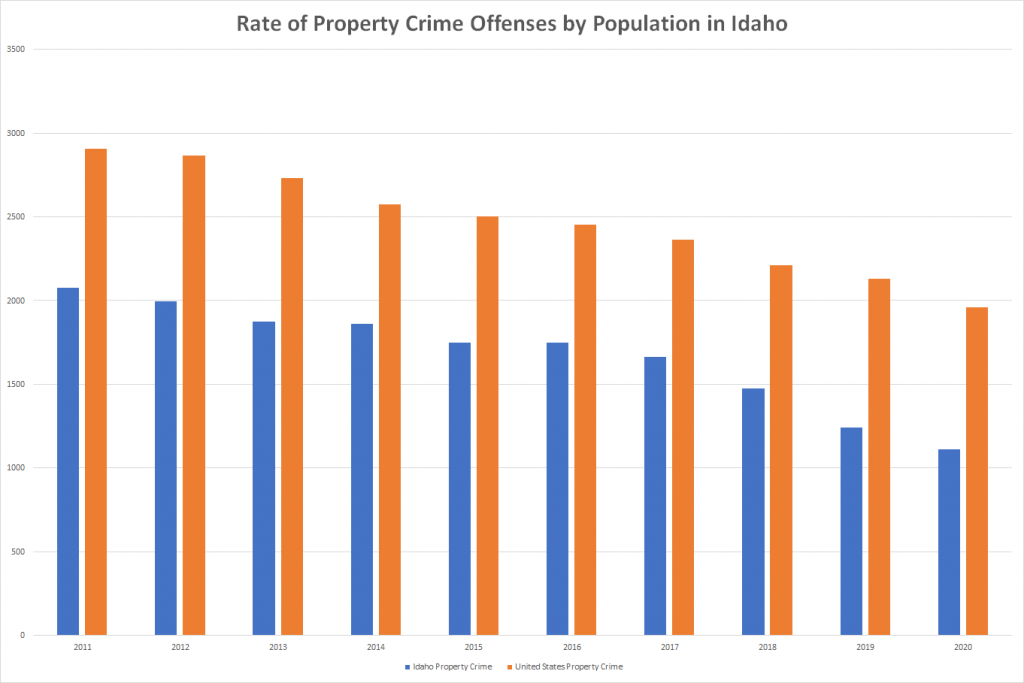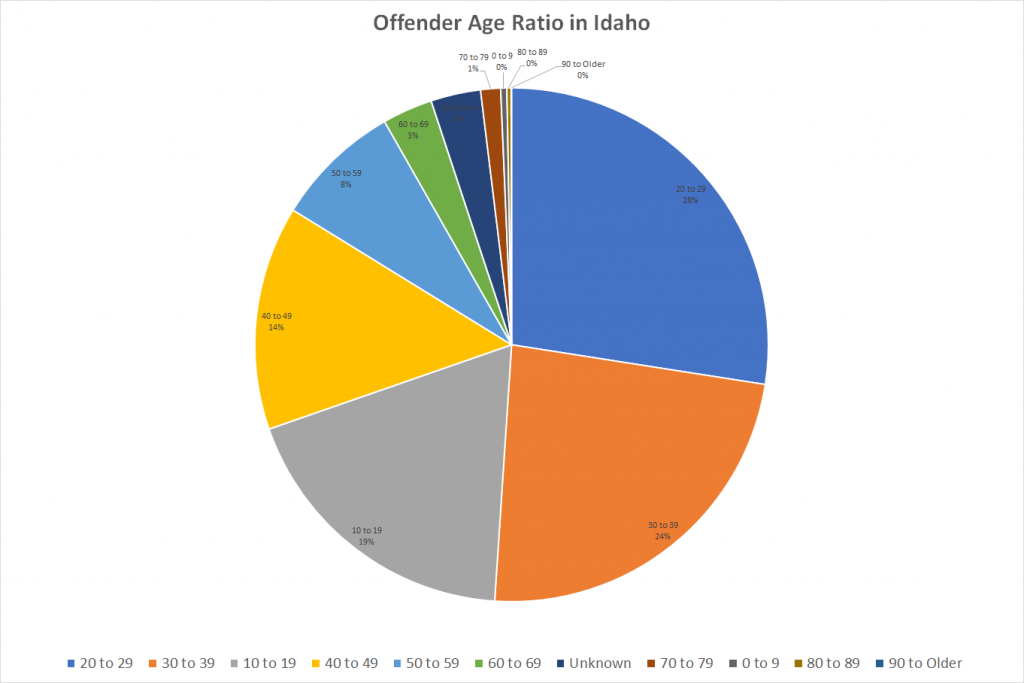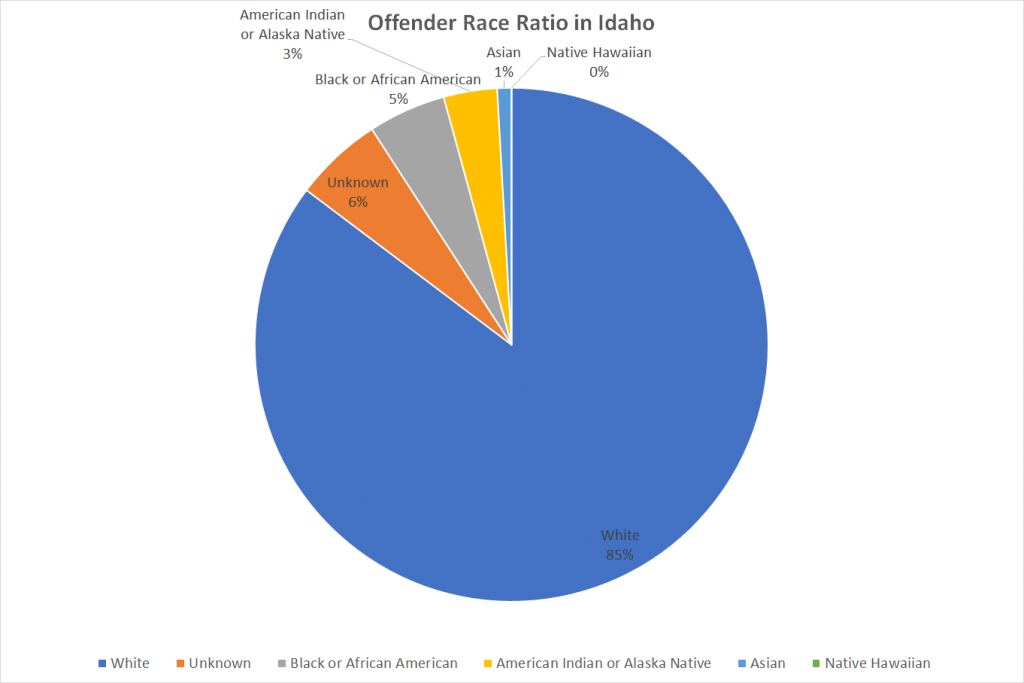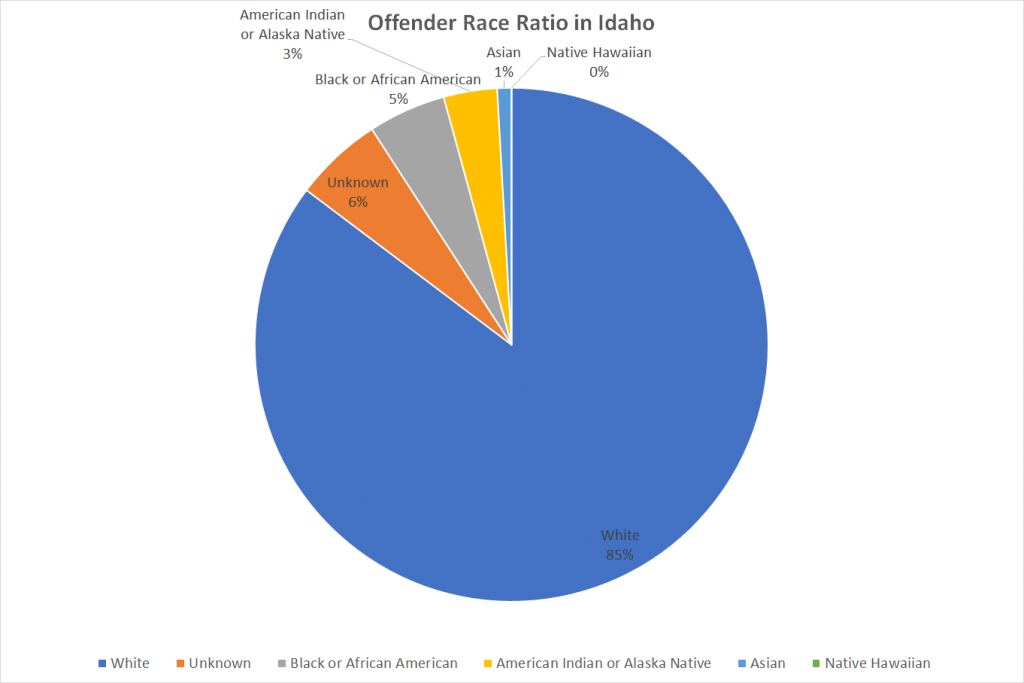 Arrests Offense in Illinois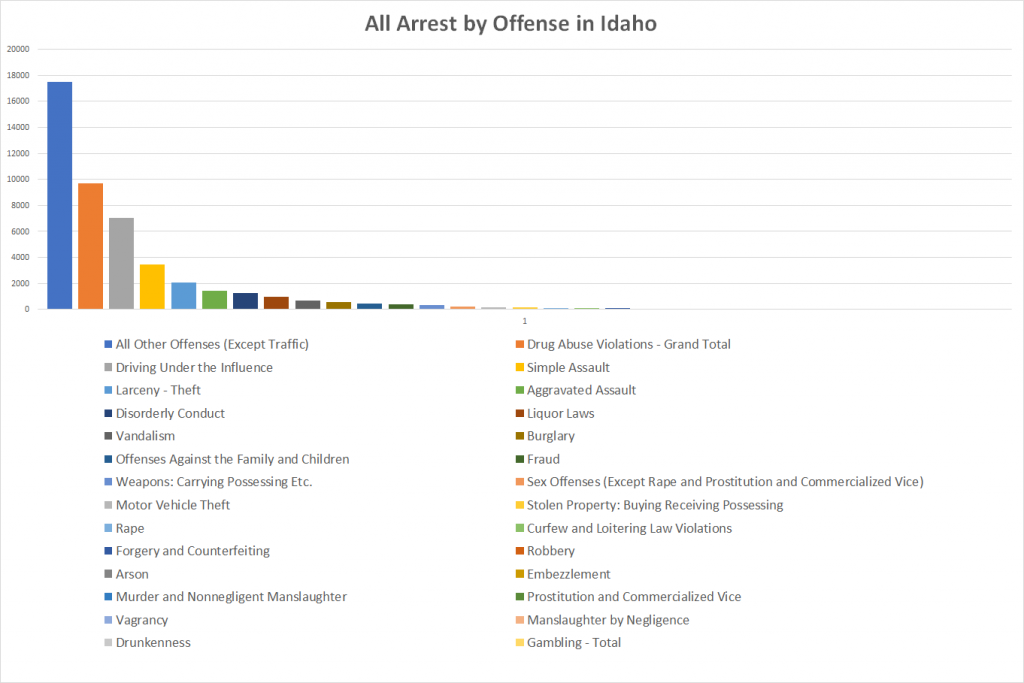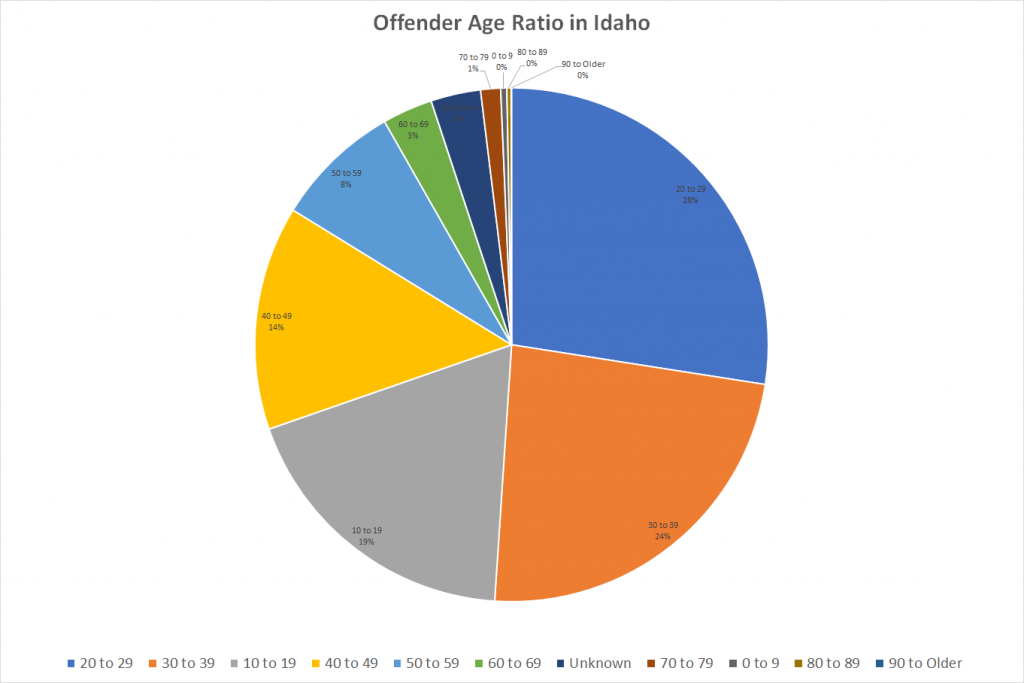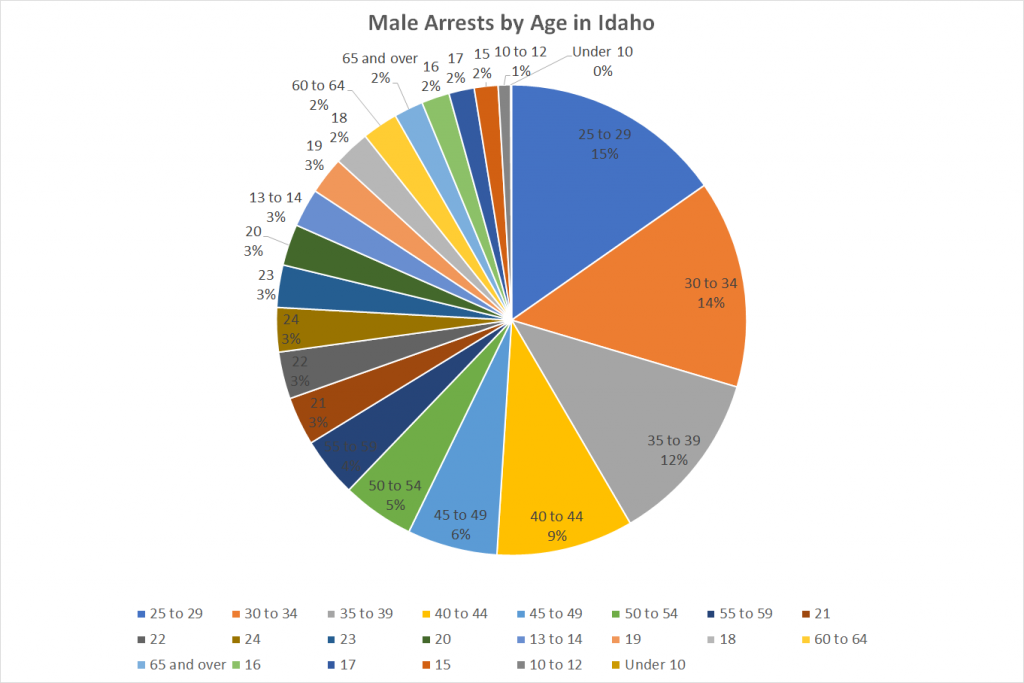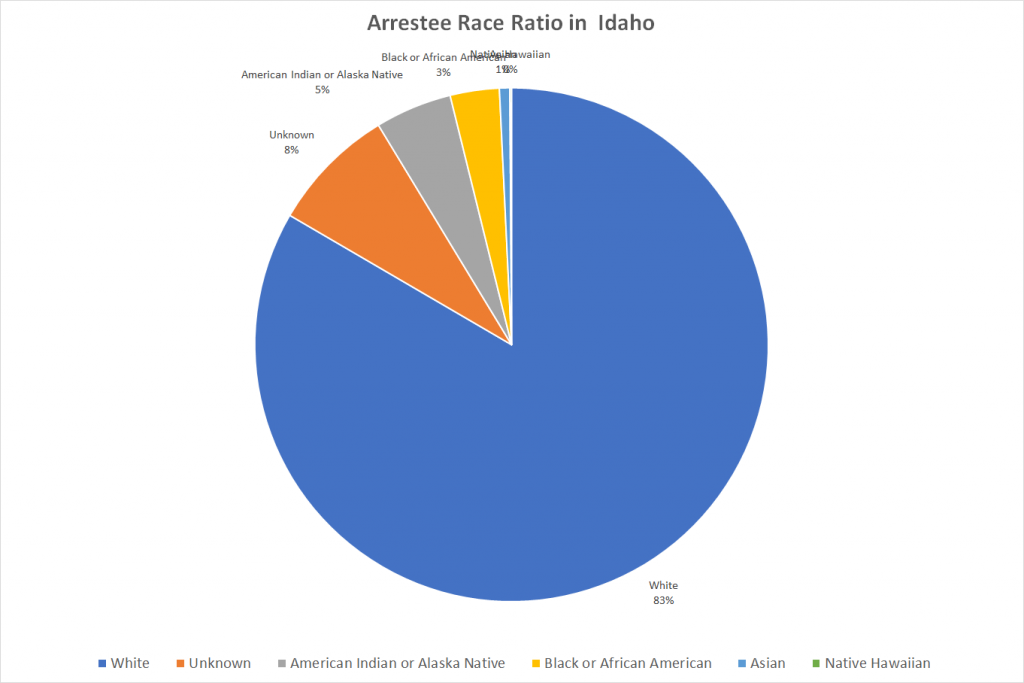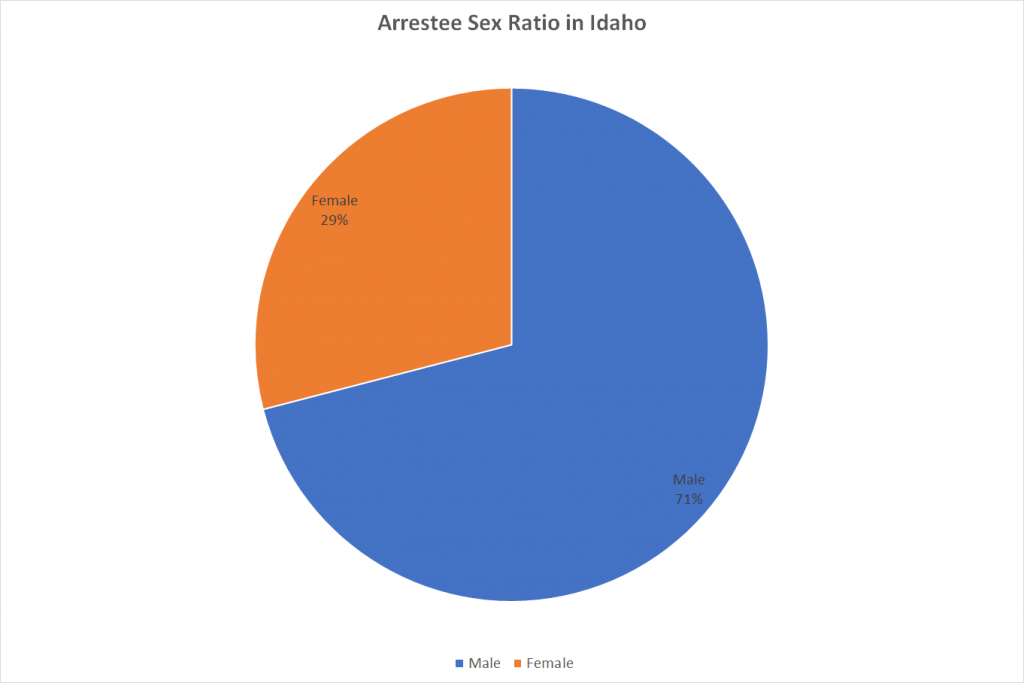 The latest data is from 2021. References: https://cde.ucr.cjis.gov/LATEST/webapp/#/pages/home
The Official Website of Illinois County
Chicago City of Chicago
Aurora Aurora, IL | Official Website
Rockford City of Rockford
Joliet City of Joliet, IL
Naperville The City of Naperville This vibrant city offers acclaimed schools, the best public library system in the country, world-class parks, diverse worship options, an award winning hospital and an exceptionally low crime rate.
Springfield City of Springfield, IL City of Springfield – Home of Abraham Lincoln
Peoria City of Peoria, Illinois
Elgin City of Elgin, Illinois – Official Website
Waukegan Waukegan, IL – Official Website
Champaign City of Champaign – Champaign, IL official website
Bloomington City of Bloomington, Illinois
Decatur City of Decatur, IL
Evanston City of Evanston
Des Plaines Des Plaines
Berwyn Welcome to City of Berwyn | City of Berwyn
Cook County Cook County Government, Illinois | CookCountyIL.gov
DuPage County DuPage County IL Official Website DuPage County IL Government Website with information about County Board officials, Elected Officials, 18th Judicial Circuit Court Information, Property Tax Information, and Departments for Community Services, Homeland Security, Public Works, Stormwater, DOT, Convalescent Center, Supervisor of Assessments, Human Resources
Lake County Lake County, IL | Official Website
Will County Will County Illinois
Kane County Kane County
Winnebago County Winnebago County, Illinois Official website of Winnebago County, Illinois local government.
McHenry County McHenry County, IL
St. Clair County St. Clair County
Madison County Welcome to Madison County, Illinois
Champaign County Sheriff's Office | Champaign County Illinois Champaign County Illinois Official Website, Champaign County Illinois Government
Sangamon County Paul Palazzolo Circuit Clerk Slider Revolution Example
Peoria County Peoria County, IL | Official Website
McLean County McLean County, IL – Official Website
Rock Island County Rock Island County Home Page
Kendall County Kendall County, Illinois
LaSalle County lasalle_county – Lasalle County Illinois Website
Kankakee County Kankakee County Government, Kankakee, Illinois
Macon County Macon County, Illinois
DeKalb County DeKalb County, Illinois Official Government Site DeKalb County operates under the township form of County Government. The governing body is the County Board. As the legislative element, the County Board is responsible for adopting all Ordinances for the governance of DeKalb County, which laws are contained in the DeKalb County Code; establishing budget for several funds as well as levying taxes, promulgating policies, rules and regulations for the management of County operations. The County is divided into twelve (12) Districts based on population. Members are elected for 4 year terms. One member is elected in each District every 2 years.
Vermilion County Vermilion County, Illinois
Adams County Adams County, IL – Official Web Site
Williamson County Williamson County, Illinois Official Williamson County Government website. Quickly and easily obtain a wide variety of information, from department services, to recreational activities and more!
Jackson County Jackson County, IL
Whiteside County Whiteside County, Illinois – Government Whiteside County, Illinois established in January 16, 1836. Morrison Illinois, the county seat, is centrally located on U.S. Route 30. The communities of Sterling and Rock Falls, located 15 miles to the east, comprise most of the county's 60,000 population.
Boone County Boone County, Illinois
Coles County Coles County, Illinois
Ogle County Welcome to Ogle County, IL
Knox County Knox County,Illinois – Welcome to Knox County, Illinois. Established in 1825.
Henry County Welcome to Henry County Illinois Website
Grundy County Grundy County | Official Website of Grundy County Government Offices
Macoupin County Macoupin County Illinois Macoupin County Illinois Official Website with County Departments, Offices and Services.
Stephenson County Stephenson County, Illinois The official Website for Stephenson County, Illinois, government.
Franklin County Franklin County
Jefferson County Jefferson County, Illinois
Woodford County Woodford County, IL | Official Website
Illinois Jail Roster
| Type | Name | County | Inmate Locator | Phone Number | Inmate Search |
| --- | --- | --- | --- | --- | --- |
| Federal Prison | Greenville Federal Correctional Institution | Bond County | 100 US Highway 40, Greenville, IL 62246 | (618) 664-6200 | Federal Inmate Locator |
| Federal Prison | Thomson Administrative United States Penitentiary | Carroll County | 1100 1 Mile Road, Thomson, IL 61285 | (815) 259-1000 | Federal Inmate Locator |
| Federal Prison | Chicago Metropolitan Correctional Center | Cook County | 71 W Van Buren Street, Chicago, IL 60605 | (312) 322-0567 | Federal Inmate Locator |
| Federal Prison | Pekin Federal Correctional Institution | Tazewell County | 2600 S 2nd Street, Pekin, IL 61554 | (309) 346-8588 | Federal Inmate Locator |
| Federal Prison | Marion United States Penitentiary | Williamson County | 4500 Prison Road, Marion, IL 62959 | (618) 964-1441 | Federal Inmate Locator |
| State Prison | Western Illinois Correctional Center | Brown County | 2500 Rt. 99 South, Mount Sterling, IL 62353 | (217) 773-4441 | Inmate Search |
| State Prison | Taylorville Correctional Center | Christian County | 1144 Illinois Route 29, Taylorville, IL 62568 | (217) 824-4004 | Inmate Search |
| State Prison | Robinson Correctional Center | Crawford County | 13423 East 1150th Avenue, Robinson, IL 62454 | (618) 546-5659 | Inmate Search |
| State Prison | Vandalia Correctional Center | Fayette County | Route 51 North, Vandalia, Il 62471 | (618) 283-4170 | Inmate Search |
| State Prison | Illinois River Correctional Center | Fulton County | 1300 W. Locust Street, Canton, IL 61520 | (309) 647-7030 | Inmate Search |
| State Prison | Big Muddy River Correctional Center | Jefferson County | 251 N. Illinois Highway 37, Ina, IL 62846 | (618) 437-5300 | Inmate Search |
| State Prison | Shawnee Correctional Center | Johnson County | 6665 State Route 146 East, Vienna, IL 62995 | (618) 658-8331 | Inmate Search |
| State Prison | Vienna Correctional Center | Johnson County | 6695 State Route #146 East, Vienna, IL 62995 | (618) 658-8371 | Inmate Search |
| State Prison | Hill Correctional Center | Knox County | 600 South Linwood Road, Galesburg, IL 61402 | (309) 343-4212 | Inmate Search |
| State Prison | Sheridan Correctional Center | LaSalle County | 4017 E. 2603 Road, Sheridan, IL 60551 | (815) 496-2181 | Inmate Search |
| State Prison | Lawrence Correctional Center | Lawrence County | 10940 Lawrence Road, Sumner, IL 62466 | (618) 936-2064 | Inmate Search |
| State Prison | Dixon Correctional Center | Lee County | 2600 N. Brinton Avenue, Dixon, IL 61021 | (815) 288-5561 | Inmate Search |
| State Prison | Pontiac Correctional Center | Livingston County | 700 West Lincoln Street, Pontiac, IL 61764 | (815) 842-2816 | Inmate Search |
| State Prison | Lincoln Correctional Center | Logan County | 1098 1350th Street, Lincoln, IL 62656 | (217) 735-5411 | Inmate Search |
| State Prison | Logan Correctional Center | Logan County | 1096 1350th Street, Lincoln, IL 62656 | (217) 735-5581 | Inmate Search |
| State Prison | Decatur Correctional Center | Macon County | 2310 East Mound Road, Decatur, IL 62524 | (217) 877-0353 | Inmate Search |
| State Prison | Centralia Correctional Center | Marion County | 9330 Shattuc Road, Centralia, IL 62801 | (618) 533-4111 | Inmate Search |
| State Prison | Graham Correctional Center | Montgomery County | 12078 Illinois Route 185, Hillsboro, IL 62049 | (217) 532-6961 | Inmate Search |
| State Prison | Jacksonville Correctional Center | Morgan County | 2268 East Morton Avenue, Jacksonville, IL 62650 | (217) 245-1481 | Inmate Search |
| State Prison | Pinckneyville Correctional Center | Perry County | 5835 State Route 154, Pinckneyville, IL 62274 | (618) 357-9722 | Inmate Search |
| State Prison | Menard Correctional Center | Randolph County | 711 Kaskaskia Street, Menard, IL 62259 | (618) 826-5071 | Inmate Search |
| State Prison | East Moline Correctional Center | Rock Island County | 100 Hillcrest Road, East Moline, IL 61244 | (309) 755-4511 | Inmate Search |
| State Prison | Southwestern Illinois Correctional Center | St. Clair County | 950 Kingshighway Street, East St. Louis, IL 62203 | (618) 394-2200 | Inmate Search |
| State Prison | Danville Correctional Center | Vermilion County | 3820 East Main Street, Danville, IL 61834 | (217) 446-0441 | Inmate Search |
| State Prison | Joliet Treatment Center | Will County | 2848 West McDonough, Joliet, IL 60436 | | Inmate Search |
| State Prison | Stateville Correctional Center | Will County | 16830 So. Broadway Street, Joliet, IL 60434 | (815) 727-3607 | Inmate Search |
| Adams County Jail Roster | Adams County Jail | Adams County | 521 Vermont Street, Quincy, IL 62301 | (217) 277-2202 | Inmate Roster |
| Boone County Jail Roster | Boone County Jail | Boone County | 615 N. Main Street, Belvidere, IL 61008 | (815) 547-6203 | Inmate Search |
| Bureau County Jail Roster | Bureau County Jail | Bureau County | 22 Park Avenue West, Princeton, IL 61356 | (815) 875-3344 | Jail Roster |
| Carroll County Jail Roster | Carroll County Jail | Carroll County | 301 N Main Street, Mt Carroll, IL 61053 | (815) 244-0265 | Jail Roster |
| Champaign County Jail Roster | Champaign County Satellite Jail | Champaign County | 502 S. Lierman Avenue, Urbana, IL 61802 | (217) 384-1243 | Inmate Search |
| Champaign County Jail Roster | Champaign County Downtown Jail | Champaign County | 204 E. Main Street, Urbana, IL 61801 | (217) 384-1240 | Inmate Search |
| Clark County Jail Roster | Clark County Jail | Clark County | 207 N 5th Street, Marshall, IL 62441 | (217) 826-6393 | Jail Roster |
| Clay County Jail Roster | Clay County Jail | Clay County | 300 Broadway Street, Louisville, IL 62858 | (618) 665-3316 | Jail Roster |
| Clinton County Jail Roster | Clinton County Corrections Jail | Clinton County | 810 Franklin Street, Carlyle, IL 62231 | (618) 594-4556 | Jail Roster |
| Coles County Jail Roster | Coles County Jail | Coles County | 701 7th Street, Charleston, IL 61920 | (217) 348-7332 | Inmate Roster |
| Cook County Jail Roster | Cook County Department Of Corrections | Cook County | 2700 South California Avenue, Chicago, IL 60608 | (773) 674-7100 | Inmate Search |
| Crawford County Jail Roster | Crawford County Jail | Crawford County | 203 S Jefferson Street, Robinson, IL 62454 | (618) 546-1515 | Inmate Roster |
| DeKalb County Jail Roster | DeKalb County Jail | DeKalb County | 150 North Main Street, Sycamore, IL 60178 | (815) 895-7177 | Jail Roster |
| DeWitt County Jail Roster | DeWitt County Jail | DeWitt County | 101 W. Washington Street, Clinton, IL 61727 | (217) 935-2913 | Jail Roster |
| Douglas County Jail Roster | Douglas County Corrections | Douglas County | 920 S Washington Street, Tuscola, IL 61953 | (217) 253-2913 | Inmate Roster |
| DuPage County Jail Roster | DuPage County Jail | DuPage County | 501 N County Farm Road, Wheaton, IL 60187 | (630) 407-2255 | Inmate Search |
| Edgar County Jail Roster | Edgar County Jail | Edgar County | 228 N Central Avenue, Paris, IL 61944 | (217) 465-4166 | Jail Roster |
| Effingham County Jail Roster | Effingham County Jail | Effingham County | 101 N Fourth Street, Effingham, IL 62401 | (217) 342-2101 | Jail Roster |
| Fayette County Jail Roster | Fayette County Jail | Fayette County | 221 South Seventh Street, Vandalia, Illinois 62471 | (618) 283-2141 | Jail Roster |
| Ford County Jail Roster | Ford County Jail | Ford County | 235 North American Street, Paxton, IL 60957 | (217) 379-2324 | Jail Roster |
| Franklin County Jail Roster | Franklin County Jail | Franklin County | 403 E Main Street, Benton, IL 62812 | (618) 439-9553 | Jail Roster |
| Fulton County Jail Roster | Fulton County Jail | Fulton County | 268 W. Washington Avenue, Lewistown, IL 61542 | (309) 547-2277 | Jail Roster |
| Henry County Jail Roster | Henry County Jail | Henry County | 311 W Center Street, Cambridge, IL 61238 | (309) 937-3940 | Jail Roster |
| Jackson County Jail Roster | Jackson County Jail | Jackson County | 1001 Mulberry Street, Murphysboro, IL 62966 | (618) 687-2292 | Jail Roster |
| Jasper County Jail Roster | Jasper County Jail | Jasper County | 106 E Morgan Street, Newton, IL 62448 | (618) 783-3057 | Inmate Roster |
| Jefferson County Jail Roster | Jefferson County Jail | Jefferson County | 911 Casey Avenue, Mt Vernon, IL 62864 | (618) 244-8015 | Jail Roster |
| Jo Daviess County Jail Roster | Jo Daviess County Jail | Jo Daviess County | 330 N Bench Street, Galena, IL 61036 | (815) 777-2141 | Jail Roster |
| Kane County Jail Roster | Kane County Jail | Kane County | 37W755 Illinois Route 38, St. Charles, IL 60175 | (630) 232-6677 | Inmate Search |
| Kankakee County Jail Roster | Kankakee County Jail | Kankakee County | 3050 South Justice Way, Kankakee, IL 60901 | (815) 802-7200 | Inmate Search |
| Kendall County Jail Roster | Kendall County Jail | Kendall County | 1102 Cornell Lane, Yorkville, IL 60560 | (630) 553-7500 | Jail Roster |
| Knox County Jail Roster | Knox County Jail | Knox County | 152 S Kellogg Street, Galesburg, IL 61401 | (309) 345-3733 | Jail Roster |
| Lake County Jail Roster | Lake County Jail | Lake County | 20 S County Street, Waukegan, IL 60085 | (847) 377-4150 | Inmate Search |
| LaSalle County Jail Roster | LaSalle County Jail | LaSalle County | 707 E Etna Road, Ottawa, IL 61350 | (815) 434-8383 | Jail Roster |
| Lee County Jail Roster | Lee County Jail | Lee County | 122 W 3rd Street, Dixon, IL 61021 | (815) 284-5222 | Inmate Roster |
| Livingston County Jail Roster | Livingston County Jail | Livingston County | 844 W Lincoln Street, Pontiac, IL 61764 | (815) 844-5774 | Jail Roster |
| Logan County Jail Roster | Logan County Jail | Logan County | 911 Pekin Street, Lincoln, IL 62656 | (217) 735-2610 | Jail Roster |
| Macon County Jail Roster | Macon County Jail | Macon County | 333 S Franklin Street, Decatur, IL 62523 | (217) 424-1341 | Inmate Search |
| Macoupin County Jail Roster | Macoupin County Jail | Macoupin County | 215 S East Street, Carlinville, IL 62626 | (217) 854-3136 | Jail Roster |
| Madison County Jail Roster | Madison County Jail | Madison County | 405 Randle Street, Edwardsville, IL 62025 | (618) 692-1064 | Jail Roster |
| Marshall County Jail Roster | Marshall County Jail | Marshall County | 520 6th Street, Lacon, IL 61540 | (309) 246-2115 | Jail Roster |
| Massac County Jail Roster | Massac County Detention Center | Massac County | 515 Market Street, Metropolis, IL 62960 | (618) 524-2912 | Inmate Roster |
| McHenry County Jail Roster | McHenry County Jail | McHenry County | 2200 N Seminary Avenue, Woodstock, IL 60098 | (815) 338-9396 | Inmate Search |
| McLean County Jail Roster | McLean County Detention Facility | McLean County | 104 W Front Street, Bloomington, IL 61701 | (309) 888-5065 | Jail Roster |
| Mercer County Jail Roster | Mercer County Jail | Mercer County | 906 SW 3rd Street, Aledo, IL 61231 | (309) 582-5194 | Inmate Search |
| Montgomery County Jail Roster | Montgomery County Jail | Montgomery County | 140 N Main Street, Hillsboro, IL 62049 | (217) 532-9514 | Jail Roster |
| Moultrie County Jail Roster | Moultrie County Jail | Moultrie County | 1505 W Hagerman Street, Sullivan, IL 61951 | (217) 728-4386 | Inmate Roster |
| Ogle County Jail Roster | Ogle County Jail | Ogle County | 107 S 5th Street, Oregon, IL 61061 | (815) 732-2135 | Jail Roster |
| Peoria County Jail Roster | Peoria County Jail | Peoria County | 301 N Maxwell Road, Peoria, IL 61604 | (309) 697-8515 | Records Search |
| Perry County Jail Roster | Perry County Jail | Perry County | 12 E. Water Street, Pinckneyville, IL 62274 | (618) 357-2225 | Jail Roster |
| Piatt County Jail Roster | Piatt County Jail | Piatt County | 1216 Raymond Road, Monticello, IL 61856 | (217) 762-3766 | Jail Roster |
| Pike County Jail Roster | Pike County Jail | Pike County | 204 E Adams Street, Pittsfield, IL 62363 | (217) 285-5011 | Jail Roster |
| Pulaski County Jail Roster | Pulaski County Detention Center | Pulaski County | 20 Justice Drive, Ullin, IL 62992 | (618) 845-3434 | Jail Roster |
| Richland County Jail Roster | Richland County Detention Center | Richland County | 211 W Market Street, Olney, IL 62450 | (618) 395-7483 | Inmate Roster |
| Rock Island County Jail Roster | Rock Island County Jail | Rock Island County | 1317 3rd Avenue, Rock Island, IL 61201 | (309) 794-1230 | Jail Roster |
| Saline County Jail Roster | Saline County Jail | Saline County | 1 N Main Street, Harrisburg, IL 62946 | (618) 252-4805 | Jail Roster |
| Sangamon County Jail Roster | Sangamon County Jail | Sangamon County | 1 Sheriff's Plaza, Springfield, IL 62701 | (217) 753-6763 | Inmate Roster |
| Shelby County Jail Roster | Shelby County Jail | Shelby County | 151 N Morgan Street, Shelbyville, IL 62565 | (217) 774-3941 | Jail Roster |
| Stephenson County Jail Roster | Stephenson County Jail | Stephenson County | 1680 E. Singer Drive, Freeport, IL 61032 | (815) 235-8254 | Jail Roster |
| Tazewell County Jail Roster | Tazewell County Jail | Tazewell County | 101 S. Capitol Street, Pekin, IL 61554 | (309) 477-2250 | Jail Roster |
| Wabash County Jail Roster | Wabash County Jail | Wabash County | 110 East 4th Street, Mt. Carmel, IL 62863 | (618) 262-5531 | Inmate Roster |
| Warren County Jail Roster | Warren County Jail | Warren County | 121 North A Street, Monmouth, IL 61462 | (309) 734-8506 | Jail Roster |
| White County Jail Roster | White County Jail | White County | 108 N Main Cross Street, Carmi, IL 62821 | (618) 382-7149 | Inmate Roster |
| Whiteside County Jail Roster | Whiteside County Jail | Whiteside County | 400 N Cherry Street, Morrison, IL 61270 | (815) 772-5203 | Jail Roster |
| Will County Jail Roster | Will County Adult Detention Facility | Will County | 95 S Chicago Street, Joliet, IL 60436 | (815) 740-1250 | Inmate Search |
| Williamson County Jail Roster | Williamson County Jail | Williamson County | 404 N Van Buren Street, Marion, IL 62959 | (618) 997-1301 Ext. 1301 | Jail Roster |
| Winnebago County Jail Roster | Winnebago County Jail | Winnebago County | 650 W State Street, Rockford, IL 61102 | (815) 319-6600 | Inmate Search |
| Woodford County Jail Roster | Woodford County Correctional Facility | Woodford County | 111 E Court Street, Eureka, IL 61530 | (309) 467-2116 | Jail Roster |
Adams County Inmate List Adams County Jail
Inmate Lookup | Champaign County Illinois Champaign County Illinois Official Website, Champaign County Illinois Government
Confined Inmates – Coles County Coles County Sheriff's Office Confined Inmates
Cook County Sheriff Inmate Locator Find Inmate Details & Request Visitation within the Cook County Jail System
DeKalb County Jail Search DeKalb County Sheriff's Office
Jail Population List – Douglas County, Illinois Current Inmate Listing
DuPage County IL Sheriff Official Website DuPage County Sheriff's Office S.I.R.I.S
Jail & Booking | Effingham County, Illinois (IL) Access information about Effingham County Illinois Government. Effingham is the county seat of Effingham County.
Jail and Inmate Information – Welcome to Jo Daviess County, Illinois Jo Daviess County, Illinois Government Official Website
Detainee Search Kane County Sheriff's Office Detainee Search
Inmate Search | Kankakee County Sheriff Kankakee County Sheriff's Office Inmate Search
Corrections / Jail Kendall County Sheriff
Lake County Sheriff – Inmate Search – Mobile Lake County Sheriff's Office Inmate Search
Online Inmate System LaSalle County Sheriff's Department Inmate Search
Logan County, Illinois – County Jail Logan County, Illinois, official website. ?Logan County is located in Central Illinois between Springfield, Bloomington, Peoria, and Decatur and the County Seat is Lincoln, IL.
Macon County Inmate Inquiry Macon County Inmate Search
Macoupin County Elected Officials – Sheriff's Office Macoupin County Illinois Sheriff's Department
Jail Division Madison County Sheriff's Office Jail Division
Inmate Listings – Massac County Sheriff's Office Current Inmates
Ogle County Jail Ogle County Jail
Peoria County Sheriff's Department
Perry County Sheriff's Office Corrections | Perry County Sheriff Perry County Sheriff's Office Inmate & Jail Information
Current Inmate Roster Pulaski County Inmate List
Richland County Sheriff's Office Richland County Sheriff's Office Detainee Information
St. Clair County Sheriff's Department St. Clair County Sheriff's Office Inmate Roster
Winnebago County Sheriff's Office — Inmate Inquiry Winnebago County Sheriff's Office Inmate Search
Corrections | Woodford County, IL Get information about the correctional facility.
Illinois Department of Corrections Offender Search
Crime Information Illinois State Police Background Checks
Welcome to the Official Site of the Illinois Courts Illinois Courts Information Site. Contains Supreme, Appellate and Circuit Court information, including judges, and the opinions of the Supreme and Appellate Courts.
Illinois Sex Offender Registration Information Website Illinois Sex Offender Registry