District of Columbia Public Records
The District of Columbia has long made clear provisions for the sharing of the government records with the general public. This has made accessing public records legal and easier for the residents.
The public records law of the District of Columbia makes most of the government records available to the public. The law gives every citizen a right to examine and copy most public records, provided the record is not exempted from the law or sealed by the court.
Records covered include all the records maintained, created, or acquired by any government body, including legislative, executive, and judicial branches. Also included are all non-governmental bodies and organizations that receive funding from the government. Records not subject to the District of Columbia public records law include
Trade secrets
Investigatory records
Security-related records
Mental health records
Records made exempt by court or statute
District of Columbia Criminal Records
In the state of District of Columbia, any employer, individual, and the licensing agency may request a Criminal History Search. Depending on the situation, a signed authorization form or a court order may be needed before the custodians of such information run a background check for you.
The District of Columbia makes arrest records, jail and inmate records accessible to the public. The District of Columbia Department of Correction and Rehabilitation website is where to start from whenever you want to know any information regarding the state's correction facilities, or when you want to locate an offender in the system or learn more about services for victims and their families. You will find an official search page where you can search for an offender by providing either their Offender ID or the Last name and a First Name. The page will give you where the offender is currently being housed, their earliest possible release date, all charges, and a photo if available.
District of Columbia Court Records
Any information about courts in the District of Columbia and court cases are available to the public. You can find information regarding all courts and court records at the administrator of courts website. The site provides important information and links to help you search for case status and more information on cases in all courts in the state.
District of Columbia Vital Records
The hub for all the vital records in the state is the District of Columbia Department of Health. The state vital records include records such as birth certificates, marriage certificates, death certificates, and divorce licenses. While vital records are considered public records, their access is restricted to a limited number of people. However, with proof of eligibility, the District of Columbia Department of Health will provide you with copies of whatever vital records you would wish to obtain.
Birth records: Registration of birth records in the District of Columbia was enacted in 1874 and the law was fully complied with by 1915. You can request these records from the Vital Records Division of the District of Columbia Department of Human Services. Birth records prior to 1897 are available at the District of Columbia Family History Library. Birth certificates older than 100 years automatically become public records.
Death records: Registration of deaths in the District of Columbia began in 1874 and assembled in 1915. You can find death records from this period at the Vital Records Division of the Department of Human Services. There are also death records from 1855 to 1860 and from 1865 to 1949 at the District of Columbia Family Library. Death certificates become public records after 50 years from the year of death.
Marriage records: Marriage records are available from 1811 to 1858 at the Daughters of the American Revolution Library (DAR). For marriage records from 1870-1965, you can start your search by contacting the District of Columbia Archives. The Superior Court of District of Columbia handles all divorce and marriage certificates in the state. The first copy of any of these certificates will cost you $20 and $10 for each additional copy.
Divorce records: The Superior Court of District of Columbia handles all divorce and marriage certificates in the state. The first copy of any of these certificates will cost you $20 and $10 for each additional copy. Divorce records prior to 1956 are available at the Clerk of the U.S. District Court. Records between 1863 to1956 are kept at the Washington National Records Center, Suitland, Maryland.
Besides the fact that accessing various forms of public records is legal in the District of Columbia, the process of requesting and gaining access to such information is fairly simple.
District of Columbia State Court System
Understanding how the system of District of Columbia court works is very important as it helps you find court records easily.
District of Columbia Courts Overview
To make your work easier, start searching for court records in District of Columbia by simply going to courts by county.
Superior Courts
The District of Columbia court system is a unified one and consists of Superior Courts only. Superior Courts have several court divisions, including Tax Division, Probate Division, Domestic Violence Unit, Family Court, Criminal Division, and Civil Division.
There are also other Superior Court Divisions besides trial court divisions that provide supervision and services for certain types of cases.
They have a Social Service Division charged with handling probation supervision for cases related to juvenile delinquency and other related cases that Juvenile Drug Court can handle. Superior Courts also have a Crime Victims Compensation Program. Besides, there is also a Multi-Door Dispute Resolution Division that handles cases that have been referred from the Superior Court.
Civil Division
The Civil Division is one of the 6 court divisions of Superior Courts, and it has four branches, which include;
The Civil Actions Branch which hears civil cases with claims exceeding $10,000, excluding fees, costs and interest.
The Small Claims and Conciliation Branch which hears cases with claims amounting to $10,000, exclusive of costs, fees and interest.
The Landlord and Tenant Branch primarily handles eviction cases that landlords file against their tenants or against other occupants of the real property. After the landlord has filed a case, the tenant is also allowed to make claims against his or her landlord. Besides, tenants who have not been sued by landlords for nonpayment of rent may also file cases with the Civil Actions Branch or the Small Claims and Conciliation Branch against their landlords.
The Quality Review Branch that doesn't handle cases but only provides the Civil Division with administrative support.
Criminal Division
It hears most criminal cases, including certain traffic cases, most misdemeanor cases and felony criminal cases. There is Domestic Violent Unit that handles some misdemeanor criminal cases that involve intra-family offenses. The Domestic Violent Unit is not part of the Criminal Division.
In addition, the Criminal Division also runs Community Courts, which hears some misdemeanor cases and traffic cases in some areas of Washington, D.C.
Family Court
District of Columbia Family Courts has 4 branches namely;
The Domestic Relations Branch that operates the Marriage Bureau Section and also handles cases like legal operation, divorce, adoption, guardianship, and custody among others.
The Juvenile and Neglect Branch that includes the Family Treatment Court and hears most cases that involve child neglect, child abuse, and juvenile delinquency.
The Paternity and Child Support Branch that hears cases that involve child support and paternity.
The Mental Health and Habilitation Branch that hears cases including treatment for persons with development delays, mental health treatment, and involuntary hospitalization.
Domestic Violence Unit
The Domestic Violence Unit handles certain types of criminal and civil cases involving threats of domestic violence or domestic violence. It hears cases when the parties involved are related to each other by marriage, legal custody, by having a child together, or by a current or past relationship, sharing a residence, or blood. The Protection Order cases handled by this court begin at the Domestic Violence Intake Centers.
Probate Division
It handles guardianships of minors, trusts, wills, estates, conservatorships and guardianships for incapacitated adults. It includes the Office of the Register of Wills that oversees the Probate Operations Branch and the Auditing and Appraisals Branch.
Tax Division
District of Columbia Tax Division has limited jurisdiction over cases involving reviews and appeals of civil tax penalties and tax assessments. It also handles criminal cases that are related to D.C. taxes.
District of Columbia Crime Statistics
Violent & Property Crime Rates in District of Columbia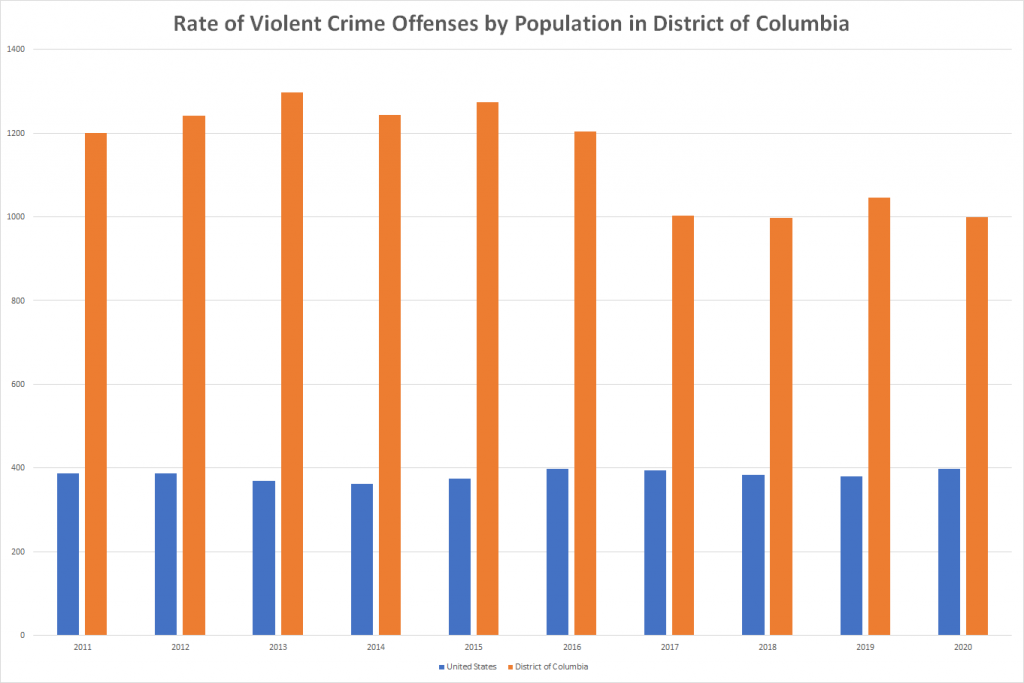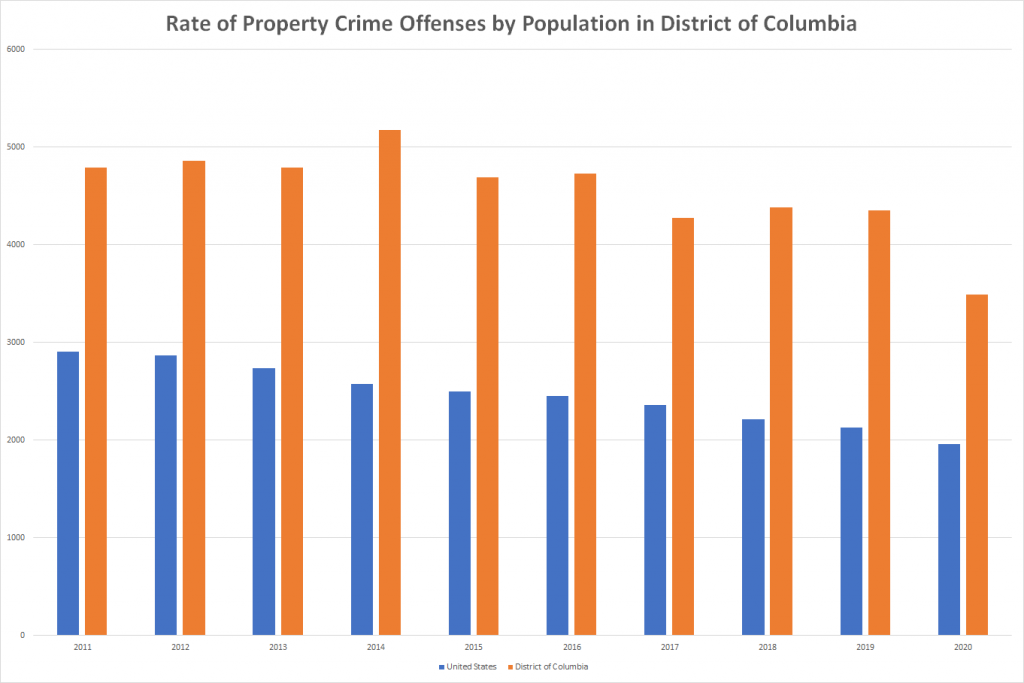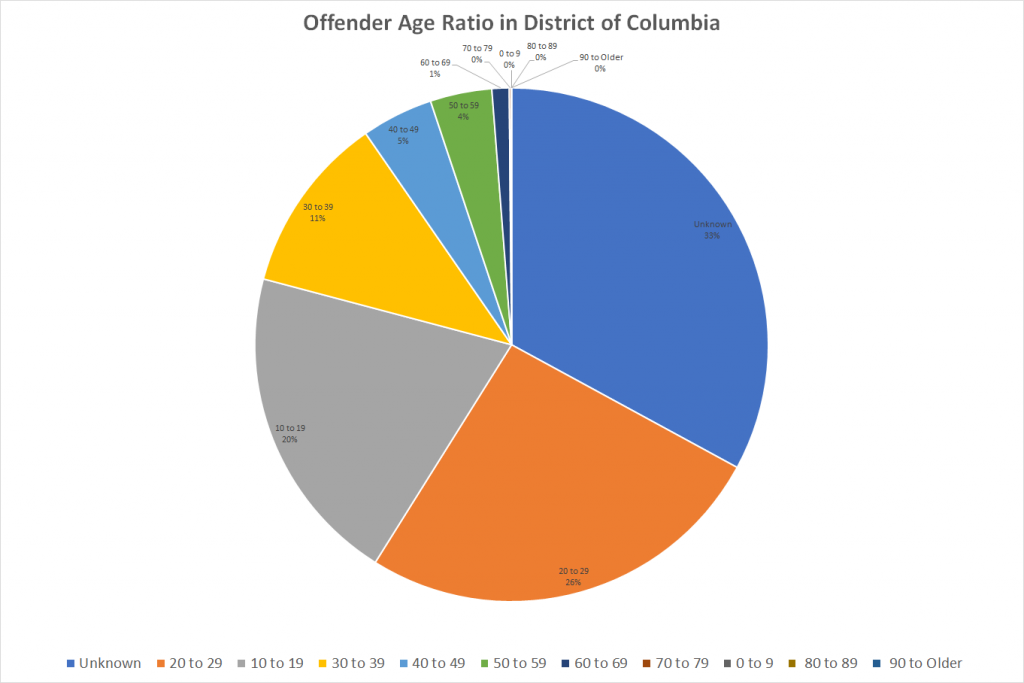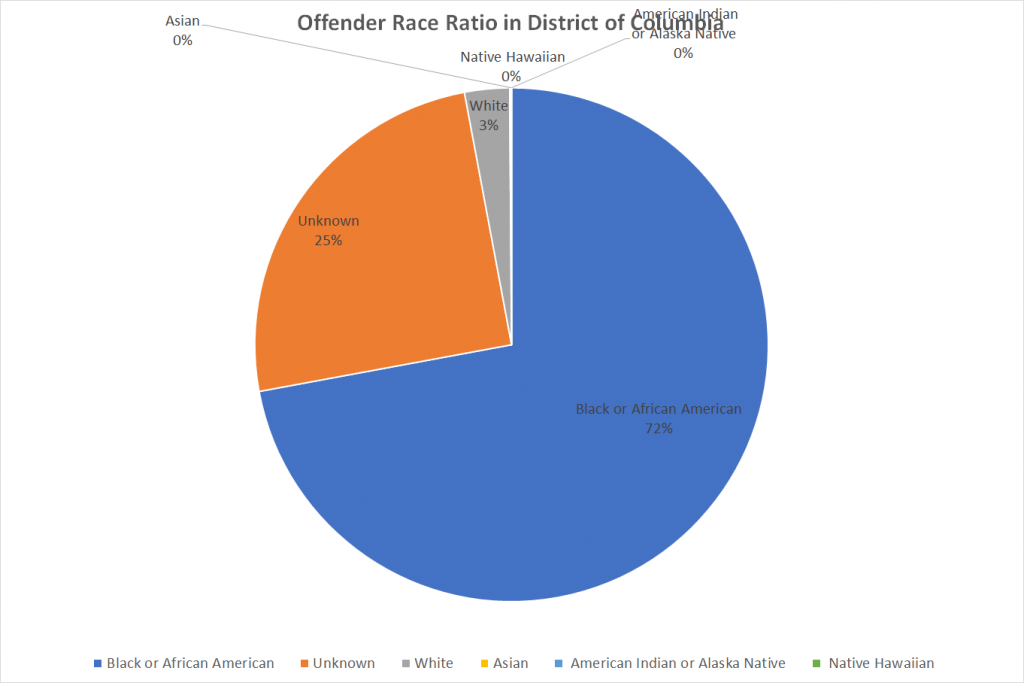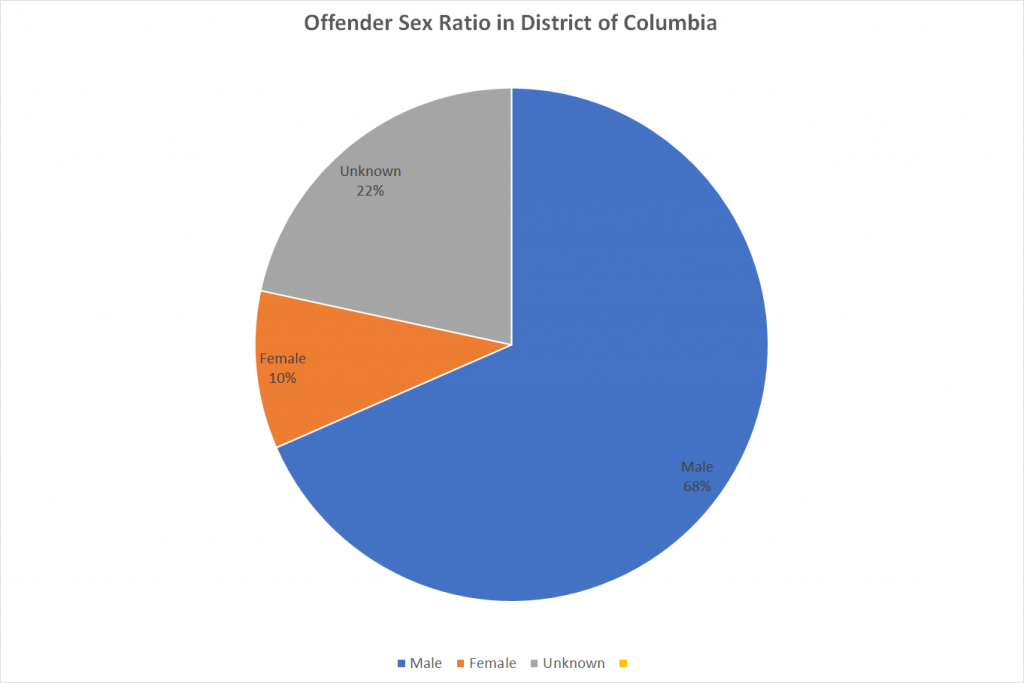 Arrests Offense in District of Columbia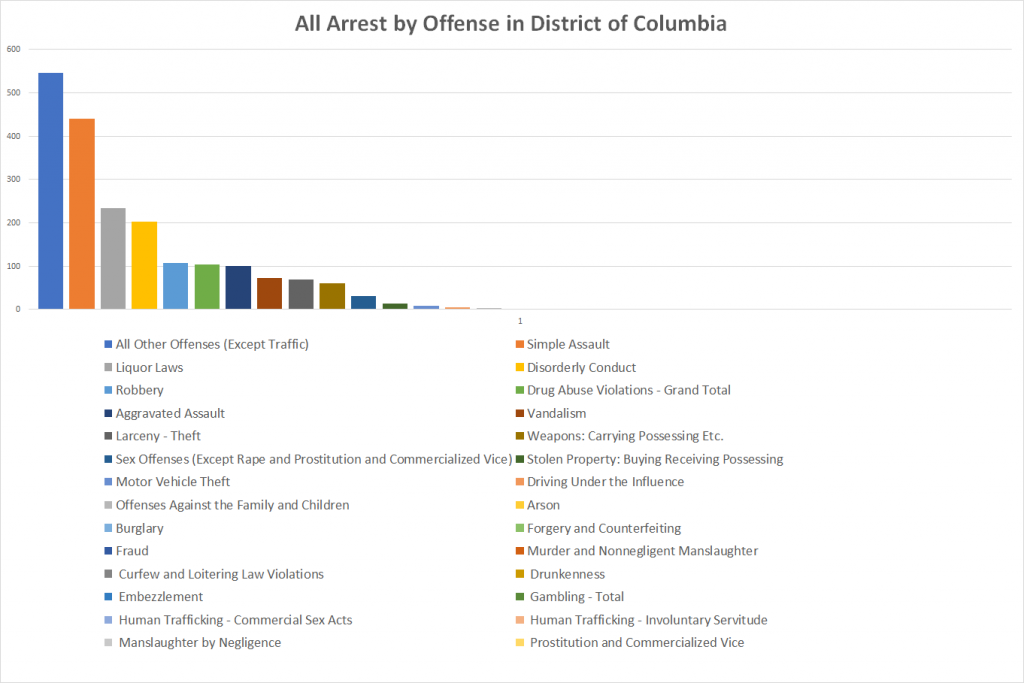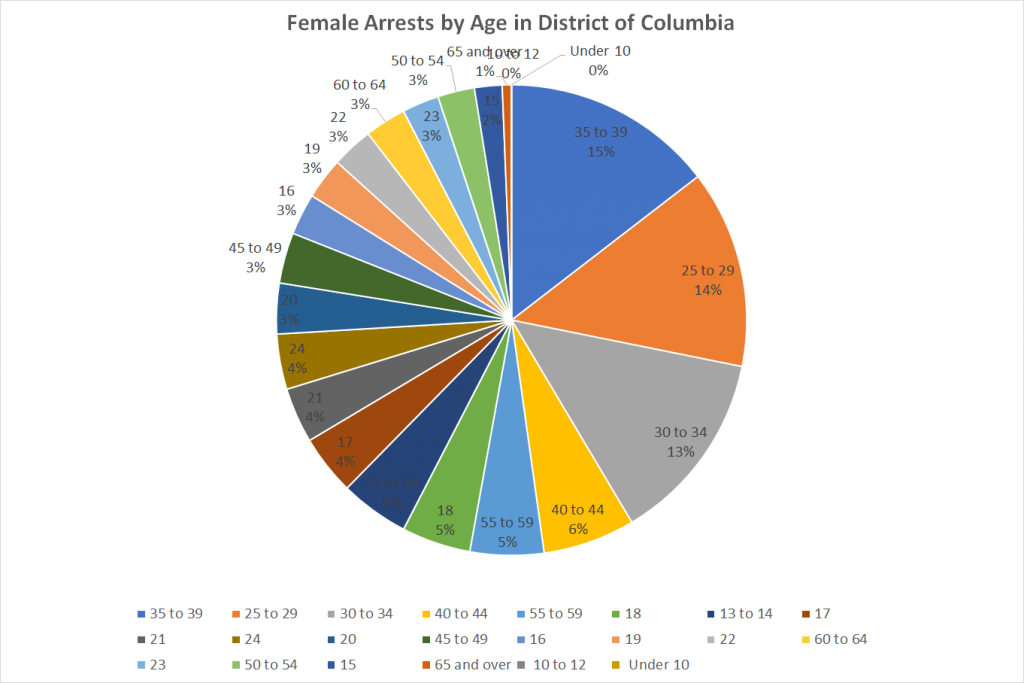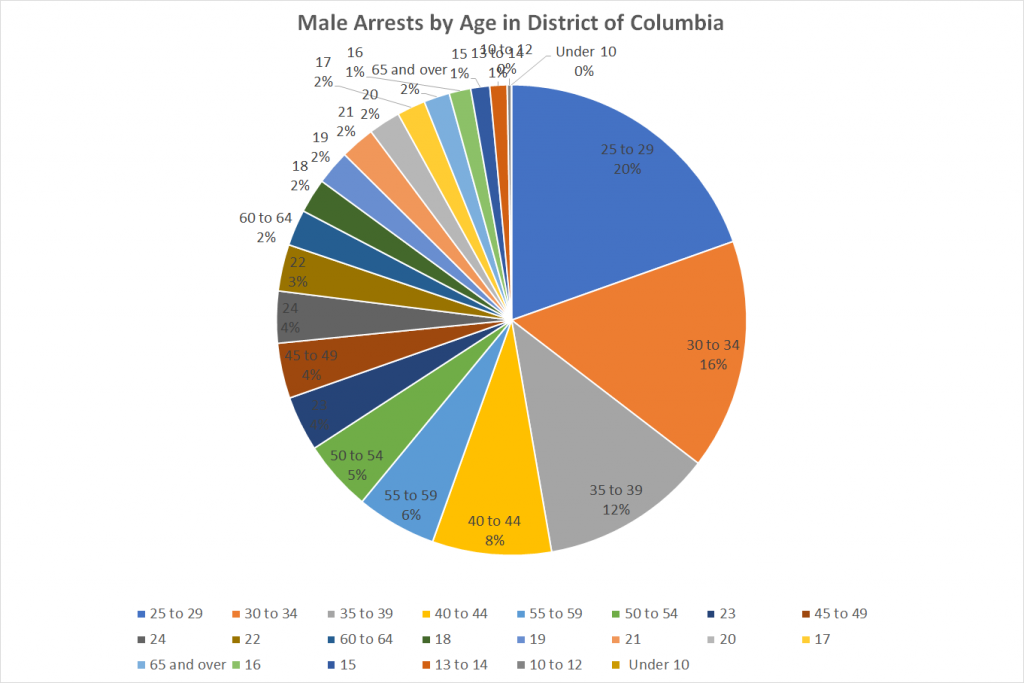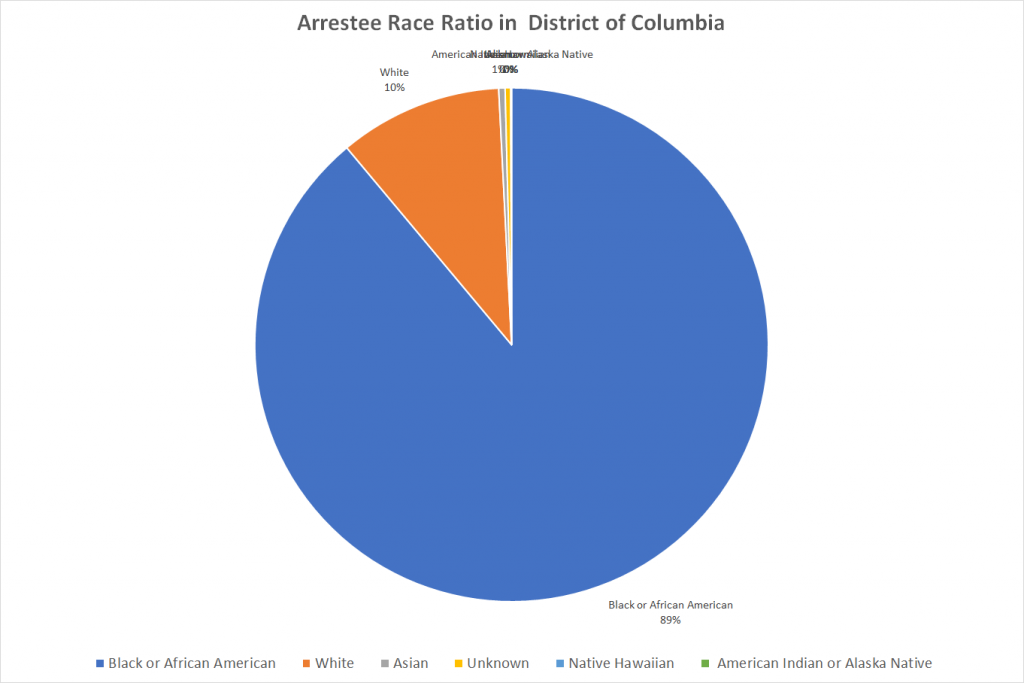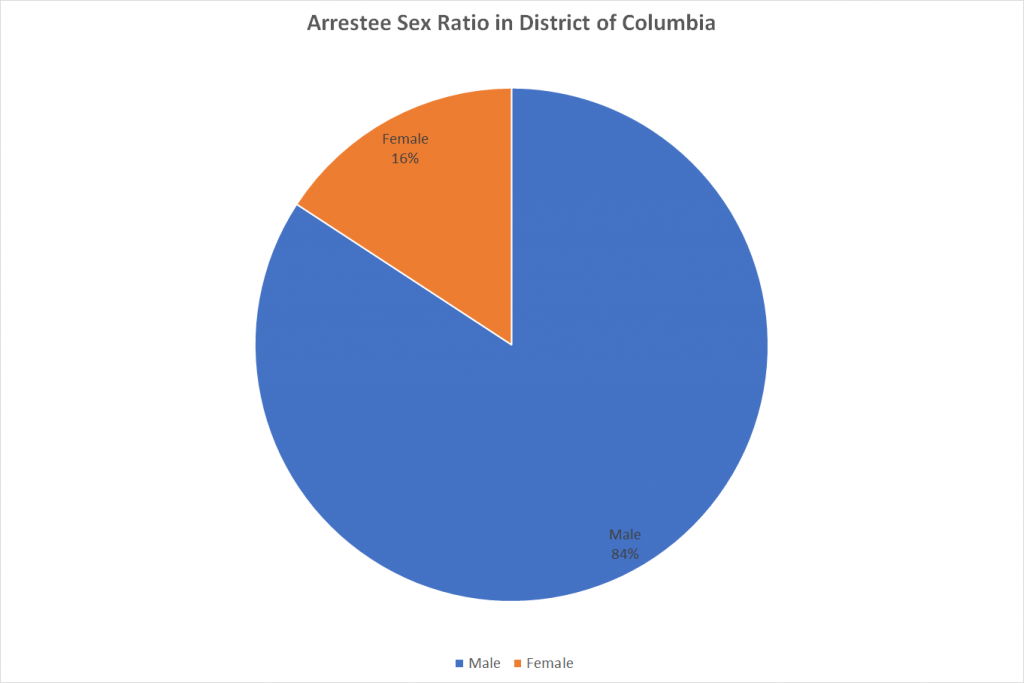 The latest data is from 2021. References: https://cde.ucr.cjis.gov/LATEST/webapp/#/pages/home
District of Columbia Jail Roster
| Type | Inmate Locator | Phone Number | Inmate Search |
| --- | --- | --- | --- |
| Central Detention Facility (DC Jail) | 1901 D Street SE, Washington, DC 20003 | (202) 698-4932 | Inmate Search |
| Correctional Treatment Facility | 1901 E Street SE, Washington, DC 20003 | (202) 790-6601 | Inmate Search |