Delaware Public Records
Delaware had its first public records law in 1977 and since then, there have been many changes to the law in order to encompass the changing times and technologies and to make the records of the government easier to access.
The Freedom of Information Act 29 Del. C. § 10001 et seq is the at that rules public records law in the state of Delaware. The state statute specifies that only the citizens of Delaware may request public records. However, the courts in Delaware have broadened this statement through the case lawn in order to extend the right to the citizens of other U.S. States. The reason for requesting the records is not required and the records may be used for any purpose once obtained. Records of all public entities may be requested. These include the judicial bodies, executive branch, and General Assembly.
Delaware Criminal Records
The Delaware State Police, State Bureau of Identification (SBI) has the responsibility to administer background checks in the state of Delaware. The SBI provides official criminal history reports to those who request for them through fingerprint cards only. It doesn't provide reports through name searches. This, therefore, means that you cannot request a background check on another person without their consent or knowledge.
Arrest records and jail and inmate records are made available to the public. You can request these records through the state Department of Corrections. You can visit the state Department of Corrections website where you will find links and information that will help you find a wide range of information about victims and how to locate offenders. You can use Vinlink.com, which is their partner site, to find inmate records. You must know the Last Name and the First Name or a person's Offender ID for you to do a search. The site will also help you to find out where an inmate is being housed, and when they are expected to be released.
Delaware Court Records
Since Delaware has only three counties, its court system is quite compact. Nevertheless, the types of court records you would wish to obtain will determine where you will need to go. The perfect place to start your search is the administrator of courts. For a civil case, you can obtain docket information and a great deal of information online through CourtConnect. For any other type of case, you should contact the appropriate court for the transcript.
Delaware Vital Records
The state Office of Vital Statistics keeps all vital records except divorce records which are held at the county where the final decree was made.
The Freedom of Information Act grants you constitutional right to access and copy government records in the state of Delaware. Know where to look and where to direct your request and you will easily gain access to the information you need.
Delaware State Court System
Understanding how the system of Delaware state court works is very important as it helps you find court records easily.
Delaware Courts Overview
The trial court system of Delaware State consists of Alderman's Courts, Justice of the Peace Courts, Family Courts, Courts of Common Pleas, Courts of Chancery, and Superior Courts.
To make your work easier, start searching for court records in Delaware by simply going to courts by county.
Delaware Superior Courts
Delaware Superior Courts have general and original jurisdiction over criminal and civil cases with exception of equity cases that fall under the jurisdiction limit of the Court of Chancery. Typically, Superior Courts hear cases that fall beyond the jurisdiction limit of other courts.
They have limited jurisdiction over most drug-related offenses and felony cases. These courts handle civil cases of any amount of money in dispute. Besides, Superior Courts also hear appeals decisions from some agency. Generally, these courts don't handle domestic or equity related and probate case.
Delaware Courts of Chancery
Delaware Courts of Chancery generally handle most probate cases and complex commercial cases. They have jurisdiction over equity cases involving disputes, which have no enough remedy in statute or common law.
Typical cases that Courts of Chancery handles include fiduciary issues, corporate matters, estates, trusts, disputes over title to real estate, disputes of the sale and purchase of land, and other contracts and commercial cases.
Besides, Courts of Chancery also hears certain types of business disputes, certain types of technology disputes, and certain types of disputes that involve restrictions or deed covenants.
Delaware Courts of Common Pleas
These courts have exclusive jurisdiction over certain types of criminal and civil cases. They have criminal jurisdiction over felony preliminary hearings, and most misdemeanors. Court of Common Pleas may also hear some traffic offenses and some drug-related offenses.
Courts of Common Pleas can handle most general civil cases with below $50,000 in dispute, excluding interest. They can also have jurisdiction over third-party claims, cross-claims, and counterclaims that are filed. They can also order judgments on all these claims with greater than $50,000 in dispute.
Superior Court may also assign any case to Courts of Common Pleas. Jury trial cannot happen in these courts.
Delaware Family Courts
These courts have jurisdiction over the majority of cases involving juvenile or family matters, including certain criminal cases.
Criminal cases that Family Courts handle include non-felony offenses committed against a family member by another family member, misdemeanors committed against a child, protective orders violations, delivery or sale of weapons or alcoholic beverages to a child, sexual assault on a child, interference with custody, and misdemeanor non-support.
Civil cases that Family Courts handle include child custody and visitation, divorce, annulment, child support, division of property jointly owned by people who are no longer married to each other, majority of juvenile delinquency, family abuse prevention, child neglect, and some disability rights enforcement.
They share jurisdiction over alleged curfew violations with Justice of Peace Courts.
Delaware Justice of the Peace Courts
These courts have exclusive jurisdiction over certain types of juvenile, criminal and civil cases. Typical criminal cases that Justice of the Peace Courts hear include certain preliminary hearings for all criminal cases, certain misdemeanors, and majority of non-felony motor vehicle cases.
Typical civil cases that these courts handle include torts, contracts, distress for rent, summary possession (eviction), trespass on land, injury to real property, and taking or damage of personal property. Civil jurisdiction for civil cases is basically limited to claims below $15,000, exclusive of interest.
Delaware Alderman's Courts
These courts have jurisdiction over traffic and parking cases, some misdemeanor criminal cases, and minor civil cases within their town or city limits.
The town or city charter sets the specific jurisdiction of every Alderman's Court, and qualifications and selections of Aldermen with the authorization of the General Assembly. Some town or city charters usually require that Aldermen must be lawyers.
Delaware Crime Statistics
Violent & Property Crime Rates in Delaware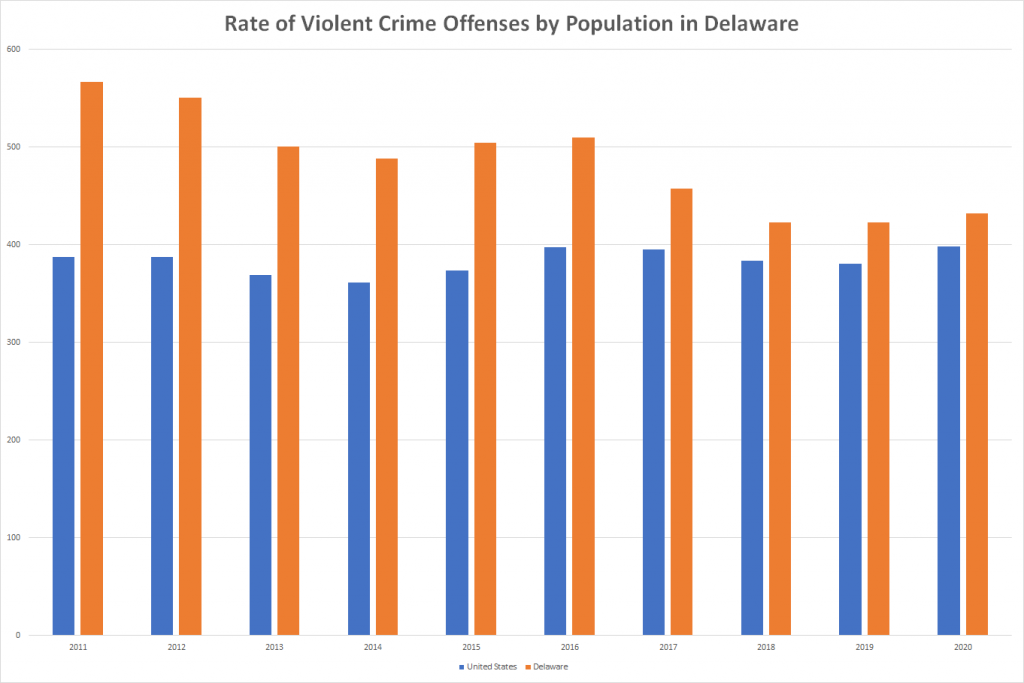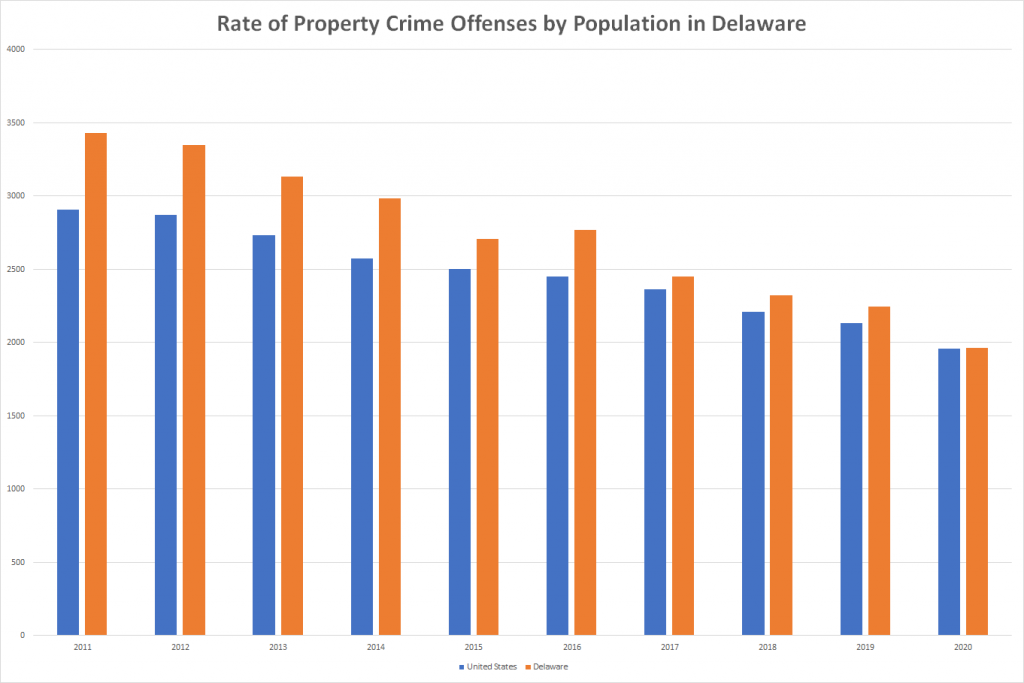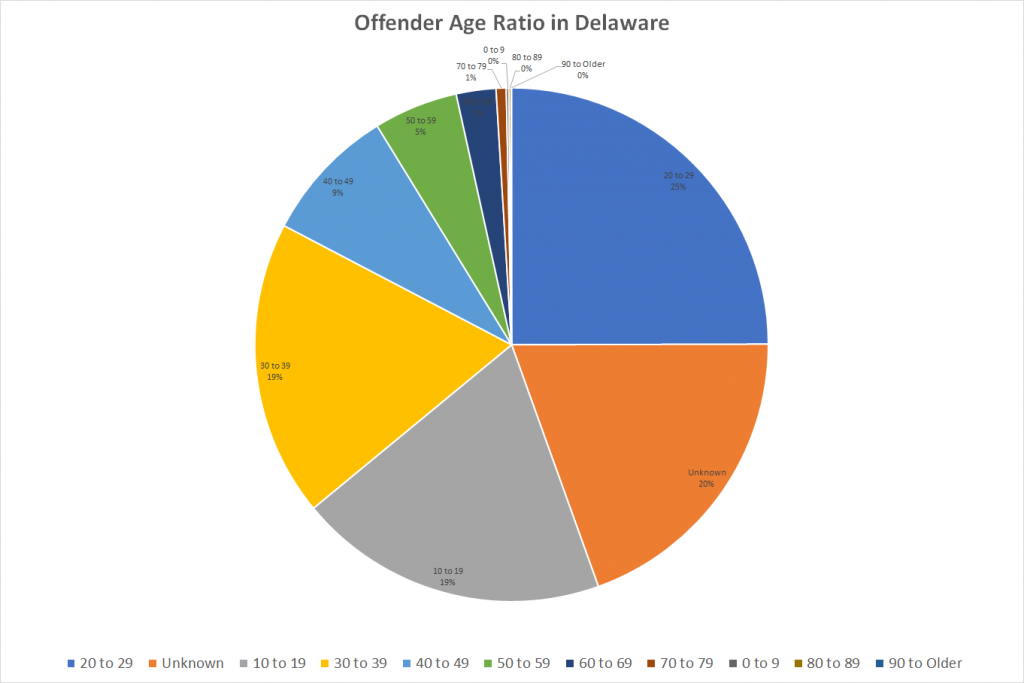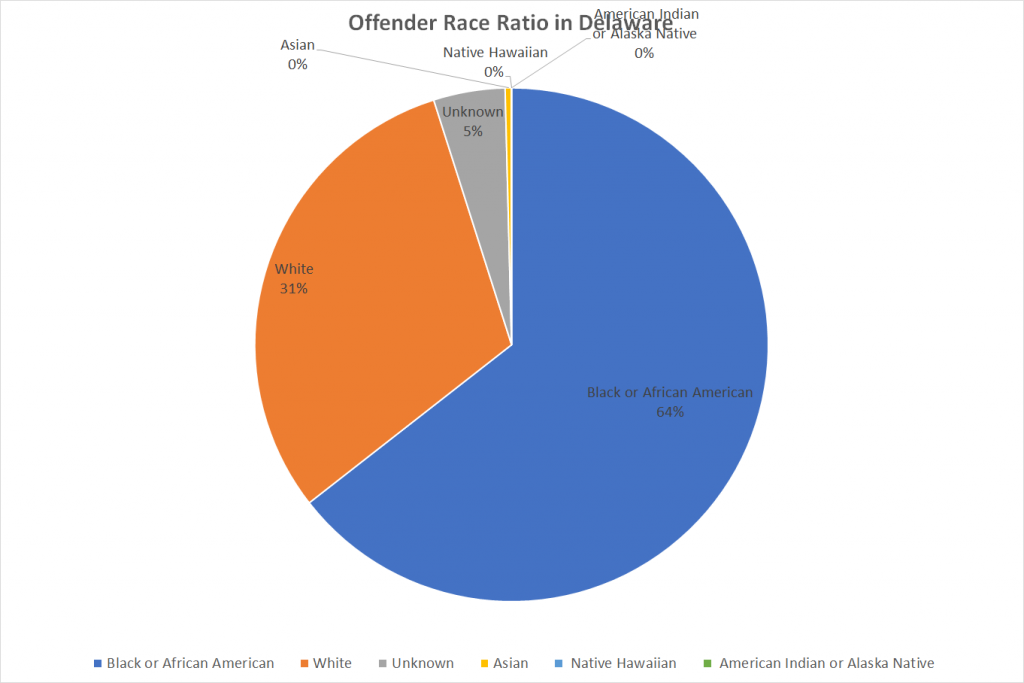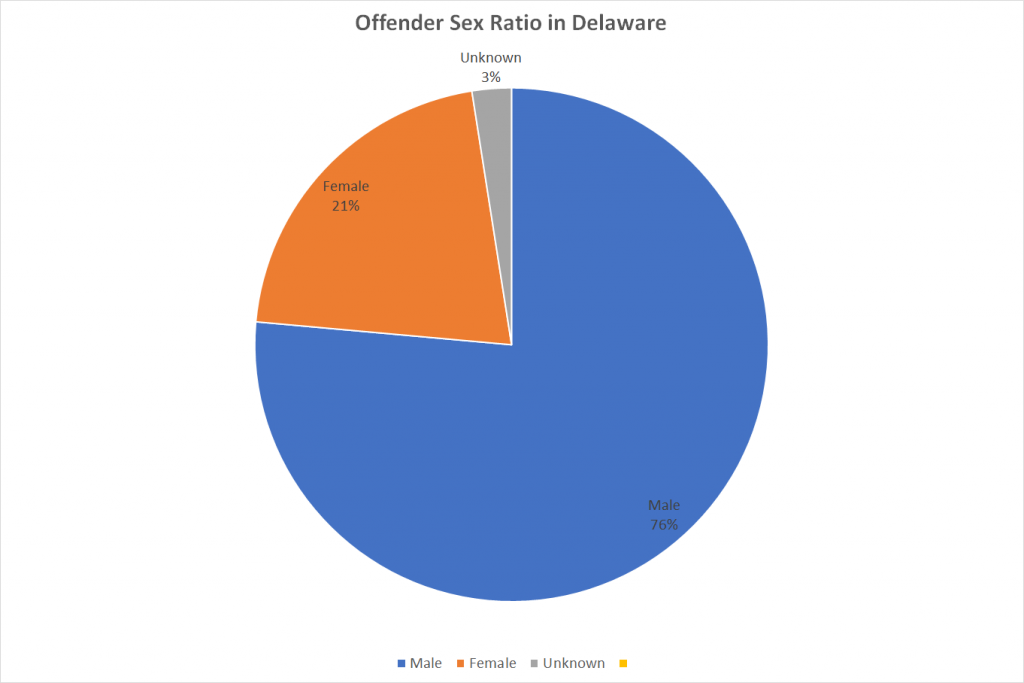 Arrests Offense in Delaware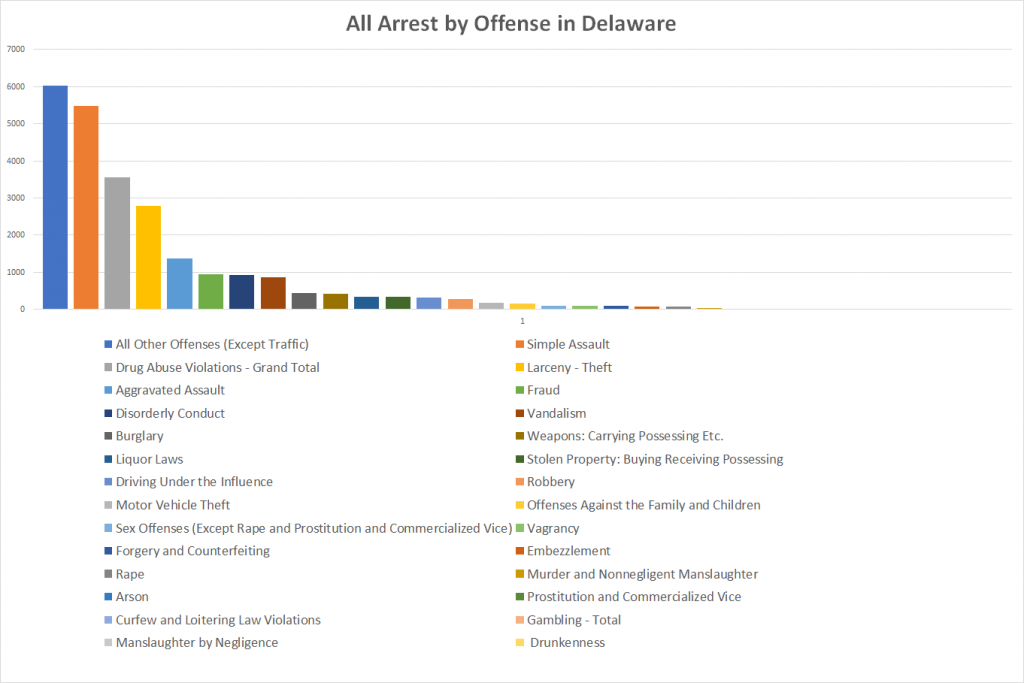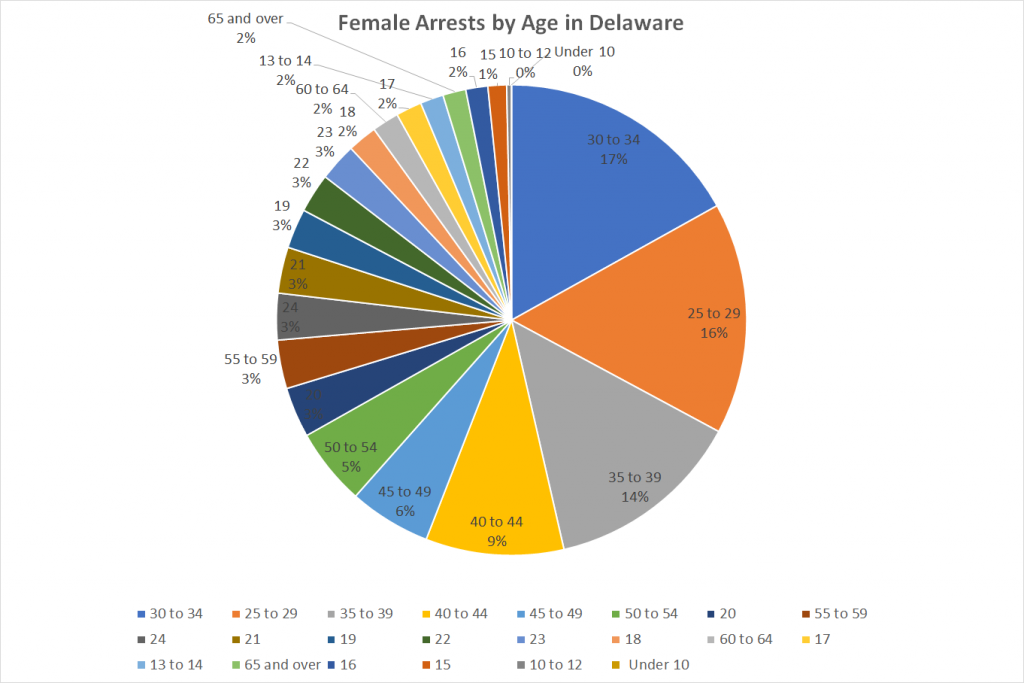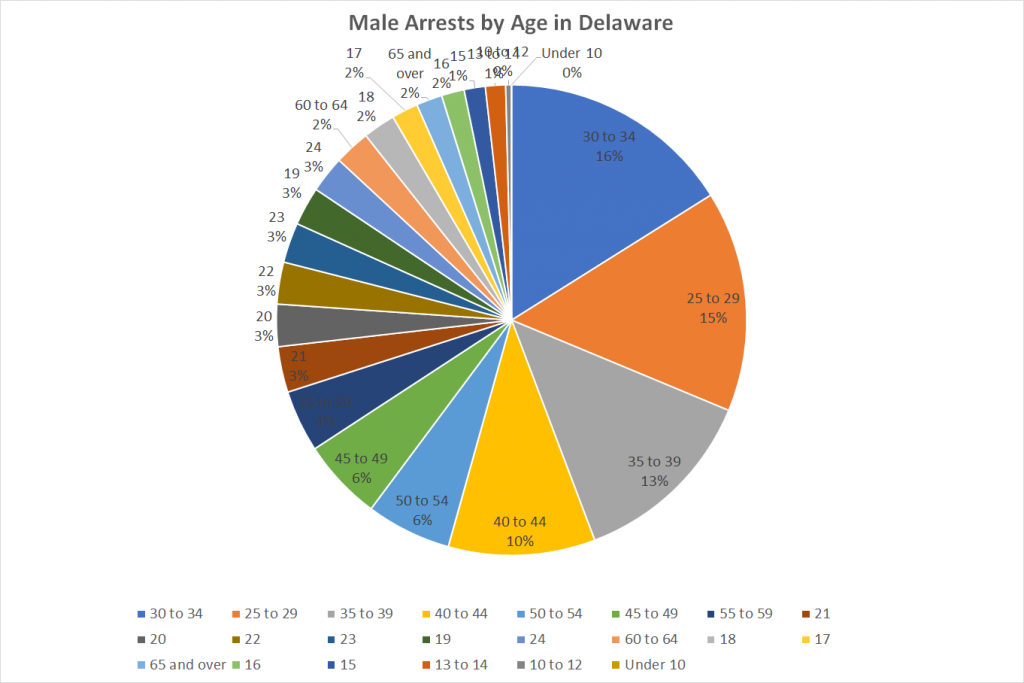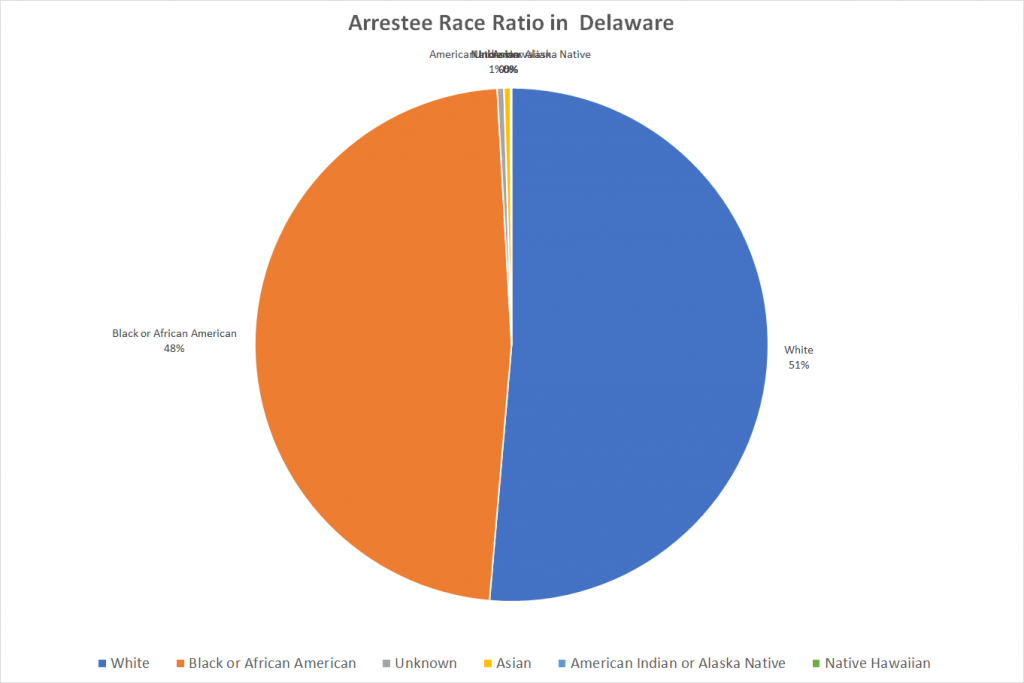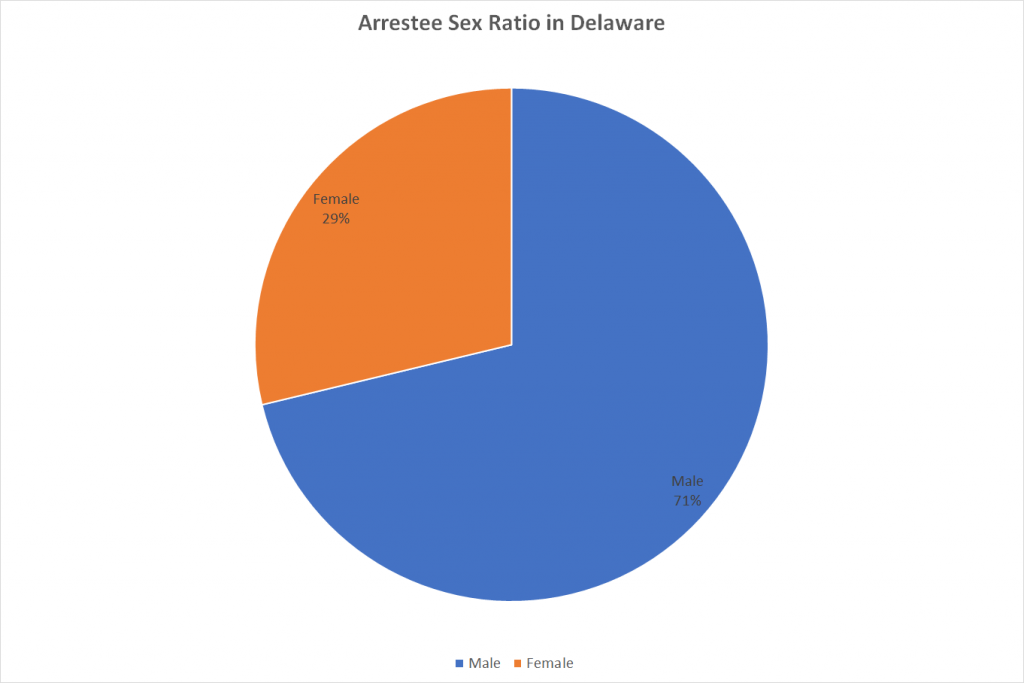 The latest data is from 2021. References: https://cde.ucr.cjis.gov/LATEST/webapp/#/pages/home
The Official Website of Delaware County
Wilmington Wilmington, DE City of Wilmington, Delaware
Dover City of Dover, Delaware – City Clerk
Newark Newark, DE – Official Website The City of Newark has long been recognized as a diverse, inclusive community. Its residents, businesses and government are focused on caring for others, communicating openly, continually learning, and cultivating innovation. We want all who work, live and visit to feel welcome and valued. The various cultures, beliefs and traditions of our neighbors and visitors are among the greatest qualities Newark has to offer, ensuring it has and will continue to be a welcoming city for all who come here.
Middletown Town of Middletown, Delaware
Smyrna Town of Smyrna – Official Website
Milford Milford, DE – Official Website
Seaford City of Seaford
Georgetown Town of Georgetown – The Official Site of Sussex County's Seat Municipal website about the Sussex county seat, including department services, community directory, codes and ordinances, and job openings.
Elsmere Town of Elsmere
New Castle City of New Castle – New Castle County Delaware
Millsboro The TRULY Probusiness, Profamily Town. Ask Anyone! – The Town of Millsboro Delaware 1st for growth. According to the 2018 Report on State Planning Issues, Millsboro ranks #1 out of the 25 Sussex County cities for number of residential building permits issued – a leading indicator of population growth. This is especially noteworthy given that Sussex County is the fastest-growing county in the State of Delaware. The best location.The Town is situated along US 113 (a 4-lane highway), SR 24, SR 20, and SR 30and less than 20 miles from the coastal communities of Lewes, Rehoboth Beach, Dewey Beach, Bethany Beach, and Ocean City (MD).Emerging employment and retail center.Millsborolowered impact fees by about 25% in an effort to further enhance its reputation as a destination for employers and retailers. Delmarva Health Pavilion, BJ's, and Merck are just a few of the many names that call the Townhome. Welcoming to professionals and families alike. There is no sales tax. Property taxes and crime rates are low. The Indian River School District, which serves Millsboro, enjoys a solid reputation and, like the Town, is growing rapidly. Recreational opportunities include a boat ride on the Indian River (which provides direct access to the Atlantic Ocean) or a trip to Millsboro Lanes for bowling or arcade time, and cultural opportunities include a visit to the gallery at the Greater Millsboro Art League facility. To learn more, call (302) 934-8171 or send an e-mail to town@millsboro.org.
Laurel Town of Laurel
Harrington City of Harrington – Kent County Delaware
Camden Town of Camden – Kent County Delaware
Clayton Town of Clayton, DE – Official Website
New Castle County New Castle County, DE – Official Website
Sussex County Sussex County
Kent County Kent County Levy Court The official home page for the Kent county levy court in Kent county Delaware. Kent County Levy Court is your County government. The Levy Court is composed of seven elected Commissioners, six of whom are elected from the districts in which they reside and the seventh is elected at-large to represent the entire County. The Levy Court is the highest executive power that exists in Kent County, Delaware. It is charged with overseeing the daily operations of Kent County government. The Levy Court was established in 1655 when the Delaware General Assembly, then under Dutch control, enacted legislation that called for taxes to be levied on all land owners in Delaware.
Delaware Jail Roster
| Type | Name | County | Inmate Locator | Phone Number | Inmate Search |
| --- | --- | --- | --- | --- | --- |
| State Prison | James T. Vaughn Correctional Center | Kent County | 1181 Paddock Road, Smyrna, DE 19977 | (302) 653-9261 | Inmate Search |
| State Prison | Baylor Women's Correctional Institution | New Castle County | 660 Baylor Boulevard, New Castle, DE 19720 | (302) 577-3004 | Inmate Search |
| State Prison | Howard R. Young Correctional Institution | New Castle County | 1301 E. 12th Street, Wilmington, DE 19802 | (302) 429-7700 | Inmate Search |
| State Prison | Sussex Correctional Institution | Sussex County | 23203 Dupont Blvd, Georgetown, DE 19947 | (302) 856-5280 | Inmate Search |
| New Castle County Jail Roster | New Castle County Detention Center | New Castle County | 963 Centre Road, Wilmington, DE 19805 | (302) 633-3100 | Jail Roster |
| New Castle County Jail Roster | Stevenson House Detention Center | New Castle County | 750 North DuPont Boulevard, Milford, Delaware 19963 | (302) 424-8100 | Jail Roster |
City of Dover Police Department City of Dover Police Department
CRIME MAP | TOWN OF SMYRNA POLICE DEPARTMENT Smyrna Police Department Crime Map
NEWS | City of Dover Police Department Posts about NEWS written by Dover Police Department
Police Department – Delaware City – New Castle County Delaware Delaware City Police Department
Welcome to the Newark Delaware Police Department | Newark, DE – Official Website Newark Police Department
Police & Fire – Sussex Living – Dover, DE Sussex Police and Fire News Watch
Department of Correction – State of Delaware Department of Correction – State of Delaware
CrimeMapping.com – Helping You Build a Safer Community Delaware State Police Crime Mapping
Delaware Crime The latest crime and court news and trends from Delaware. Stay informed about fire, crime, court and police news.
Delaware State CourtConnect Delaware State CourtConnect
News Archives – Delaware State Police – State of Delaware Delaware State Police News Room
Delaware Crime Stoppers Crime Stoppers utilizes modern technology to acquire anonymous online crime tips. You do not have to identify yourself and may be eligible for a cash reward.
Obtaining a Certified Delaware Criminal History – Delaware State Police – State of Delaware A Criminal History Background Check is obtained through fingerprints. You must provide photo identification, such as a valid driver's license or State ID (from any state). You do not need a social security card or a birth certificate.
Sex Offender Registry – State Bureau of Identification – Delaware State Police Delaware Sex Offender Registry