Washington Public Records
Like all the U.S. States, Washington does make clear provisions for the sharing of vital records, criminal records, court records, and other public records with the general public.
The Public Disclosure Act is the Washington's public records law that gives the general public the ability to access and copy public records. Passed in 1972, the Act is enacted in RCW 42.56. Its original purpose was to reform campaign and lobbying finance. The law was expanded in 20016 with an aim of broadening access to more public records.
According to the law, "any person" may request to access public records in Washington. However, there are some restrictions especially when a person needs the records for commercial purposes.
The records covered under Washington's public records law include records from all state departments and agencies, including the legislative branch and executive branch. The Act does not include private bodies that receive public funds, or the judicial branch. Other records that are exempt, or not included, under the Act, include:
Library records
Health records
Security-related records
Juvenile records
Coroner records
Proprietary records
Washington Criminal Records
The Criminal History Section of the Washington State Patrol administers background checks in Washington. Certified criminal agencies are eligible to obtain unrestricted criminal history records. These records include all arrests not considering the disposition. You can request a criminal record report on any individual online through the official website of Washington Access to Criminal History (WATCH). The website provides a report on every incident that has led to a conviction.
All juvenile convictions are normally returned on the state's background checks. Therefore, they are classified as public records.
The information on arrest records, inmate records, information about correctional facilities, and information on services for victims is available at the state Department of Corrections. To locate an offender, just go to Offender Info page where you will simply enter a Last Name or a DOC Number to obtain the available information. Alternatively, you can also search for information on inmate through Vinelink.com. Both searches will provide you with the current location of the offender and the estimated release date of the offender.
Washington Court Records
You can find information about all the courts in Washington on its official administrator of the courts website. This website links also to eServices Center, which is a search engine that allows you to conduct public record searches for all appellate court, municipal, superior and district court cases. You can also learn court calendar dates, case numbers, parties involved, and attorneys of records.
Washington Vital Records
The Washington State Department of Health keeps all the Washington Vital Records, which include birth, marriage, divorce, and death records.
Birth records: Birth records are available at the state Department of Health from 1907 to present. With the pertinent information, you will be eligible to request for a birth certificate.
Marriage records: Marriage records in Washington are available at the state Department of Health from 1968 to present. You will have to contact the county auditor's office where the event took place in case the marriage happened before July 1, 1968.
Death records: Death records are available from 1907 to present at the state Department of Health. Information on deaths that took place prior to July 1, 1907 is available at the specific county where the death was recorded.
Divorce records: Divorce records are available from 1968 to present at the state Department of Health. If you are looking for records of divorce that took place earlier than January 1, 1968, then you should contact the specific county auditor's office where the verdict was made.
The state of Washington considers its records as public property. The state is committed to sharing any record that won't have a negative impact on the state, and individuals, and won't tamper with any investigations.
Washington State Court System
Understanding how the system of Washington state court works is very important as it helps you find court records easily.
Washington Courts Overview
To make your work easier, start searching for court records in Washington by simply going to courts by county.
The trial court system of Washington State consists of Toll Courts, Traffic Violations Bureaus, Municipal Courts, District Courts, and Superior Courts.
Superior Courts
Washington Superior Courts have general jurisdiction over types of cases, but usually hear cases which are not within the jurisdiction limit of any other court.
They have original jurisdiction over misdemeanors that Municipal Court or District Court cannot handle, felony criminal cases, annulment, divorce, probate matters, prevention or abatement of a nuisance, insolvency proceedings, actions for detainer and forcible entry, and all other types of cases that are not exclusively assigned to any other court.
Washington Superior Courts also have original jurisdiction to handle civil cases involving a dispute over a possession or the title of real estate, or legality issues of any tax, assessment, toll, impost, or municipal fine, and all other cases that involve damages, debts or property valued in the amount beyond the jurisdiction limits of the District Courts. They also hear mandamus, habeas corpus, and quo warranto as well as naturalization cases.
Superior Courts may have separate Family Court department for handling parenting plans, custodial interference, child support, child visitation, child custody, domestic relations cases, and distribution of marital property. Family Court departments may also handle dissolution or divorce cases, and juvenile cases that involve other family matters. Some Family and Juvenile Court or Family Court departments regularly hear juvenile or family law cases.
A Superior Court may have a Teen Court or Youth Court division program mainly for juvenile offenders. Eligible cases include truancy, civil and traffic infractions, gross misdemeanors, and misdemeanors.
District Courts
Washington District Courts have exclusive jurisdiction to handle certain types of traffic, criminal, or civil cases. Criminal cases heard by these courts include traffic infractions, preliminary hearings for all types of criminal cases, gross misdemeanor criminal cases, and misdemeanor criminal cases.
The civil cases District Courts have jurisdiction over include cases with claims for less than $75,000, excluding fees, costs and interest. Civil cases that these courts hear include damages to personal property, damages to a person, fraud cases involving personal property, actions for a penalty, and contract cases seeking the recovery of money among other types of civil cases.
Each District Court has a Small Claims department for handling civil cases considered to be small claims. Small claims are those cases that involve claims for less than $5,000 in dispute.
Municipal Courts
Washington Municipal Courts have limited jurisdiction over violations of city ordinances, and forfeitures or recovery of license penalties under those ordinances. Some Washington Municipal Courts may set bails, hold preliminary hearings, and even take recognizance on warrants that another Municipal or District Court has issued.
A Municipal Court may have a Student Courts, Teen Court or Youth Court division program for juveniles aged between six and seventeen, where by other youth are serving as court personnel, lawyers, judges, and jurors in traffic infraction cases.
Traffic Violations Bureaus
These are city departments that have been authorized by Municipal or District Courts to process the traffic cases of the Court. Traffic Violations Bureaus accept bail, payments, and requests for contested hearings, mitigation hearings, and deferrals. Deferrals and hearings are heard only in the authorized Municipal or District Court.
Toll Courts
Toll Courts hear penalties connected with unpaid toll fees that have been contested in person or in writing. In person hearings can be requested in person or by phone. Decisions made by mail cannot actually be appealed.
Washington Crime Statistics
Violent & Property Crime Rates in Washington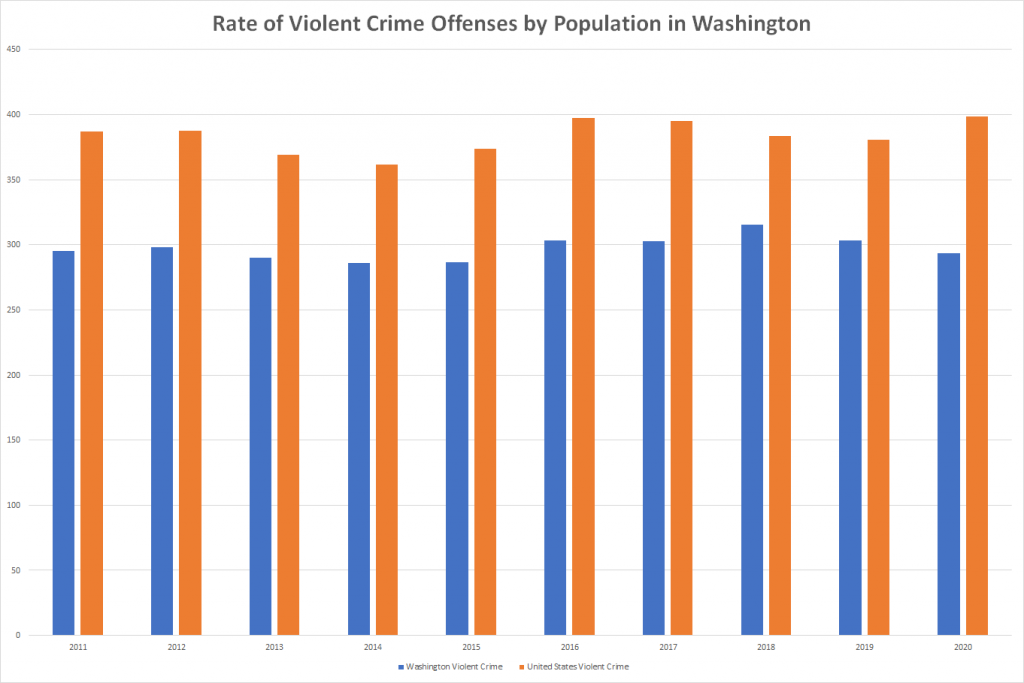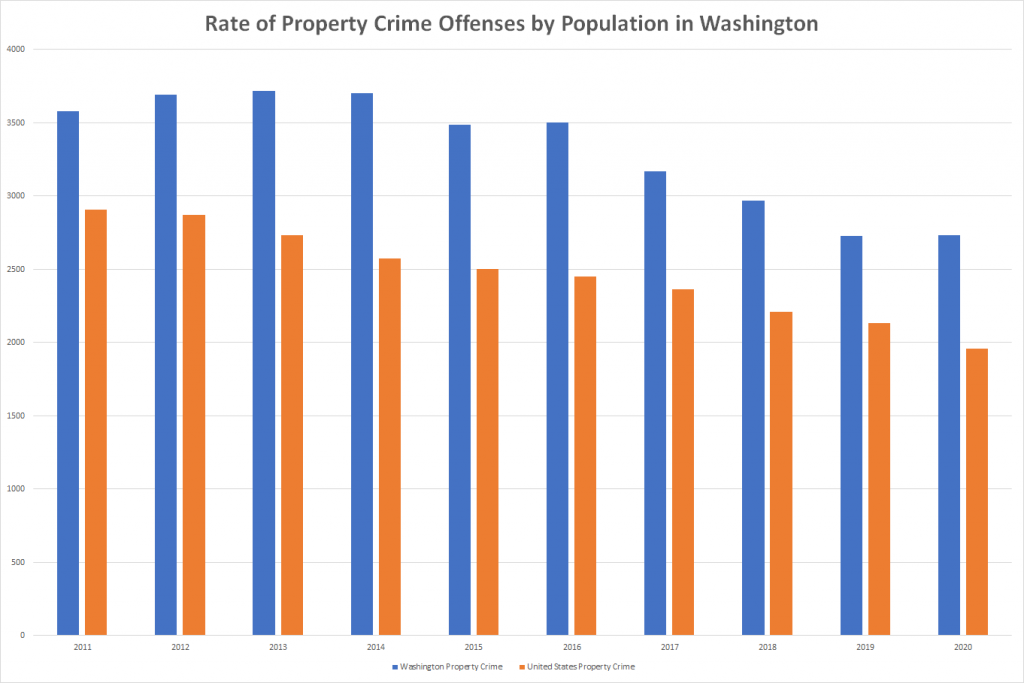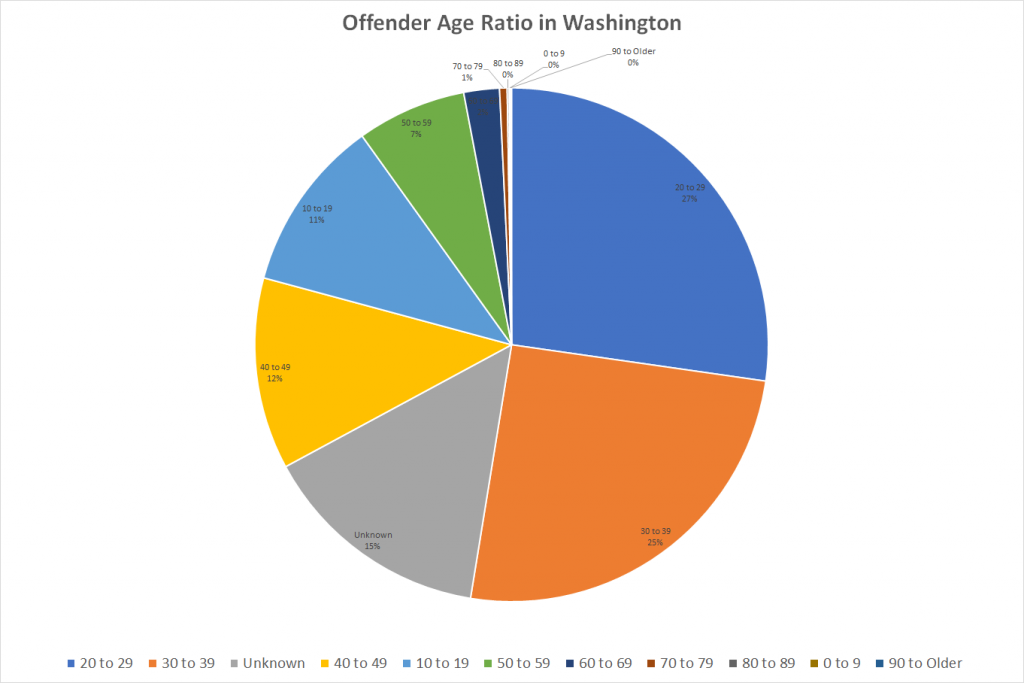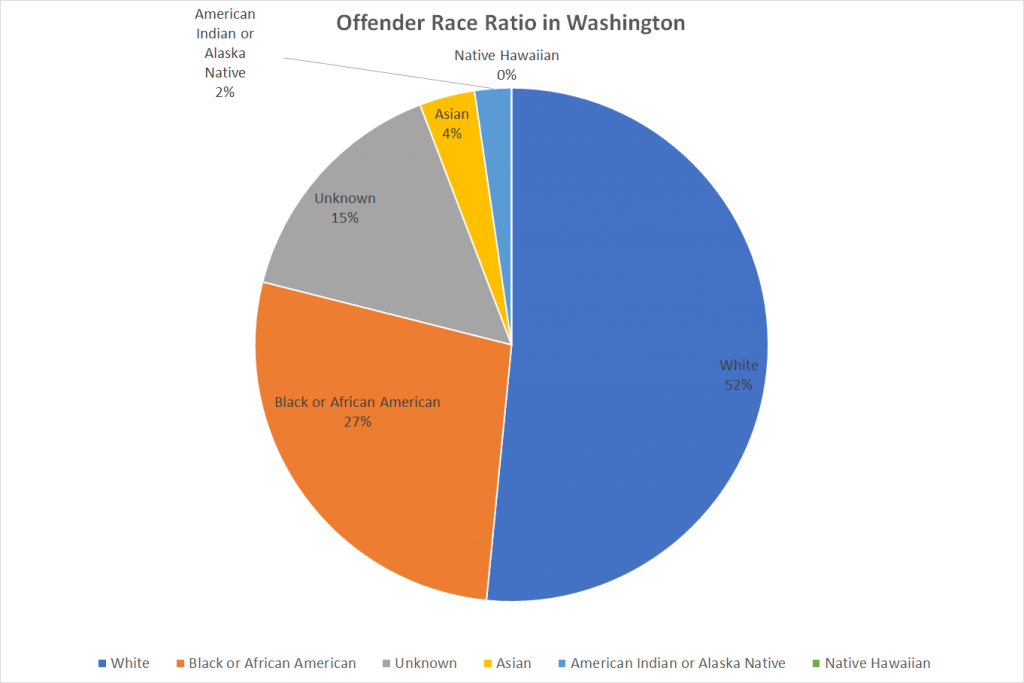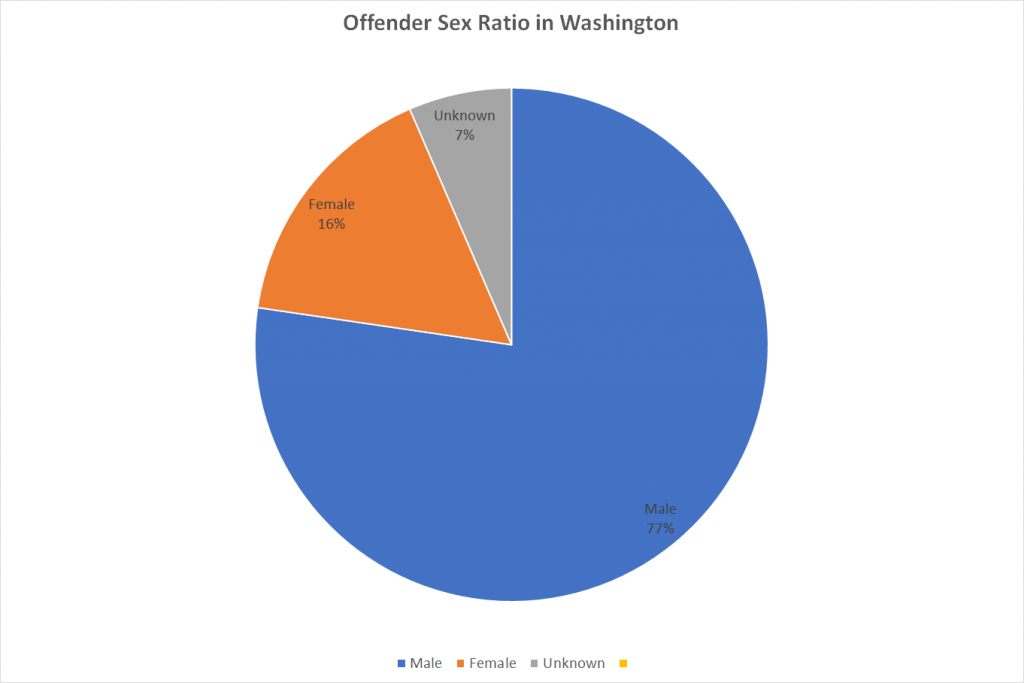 Arrests Offense in Washington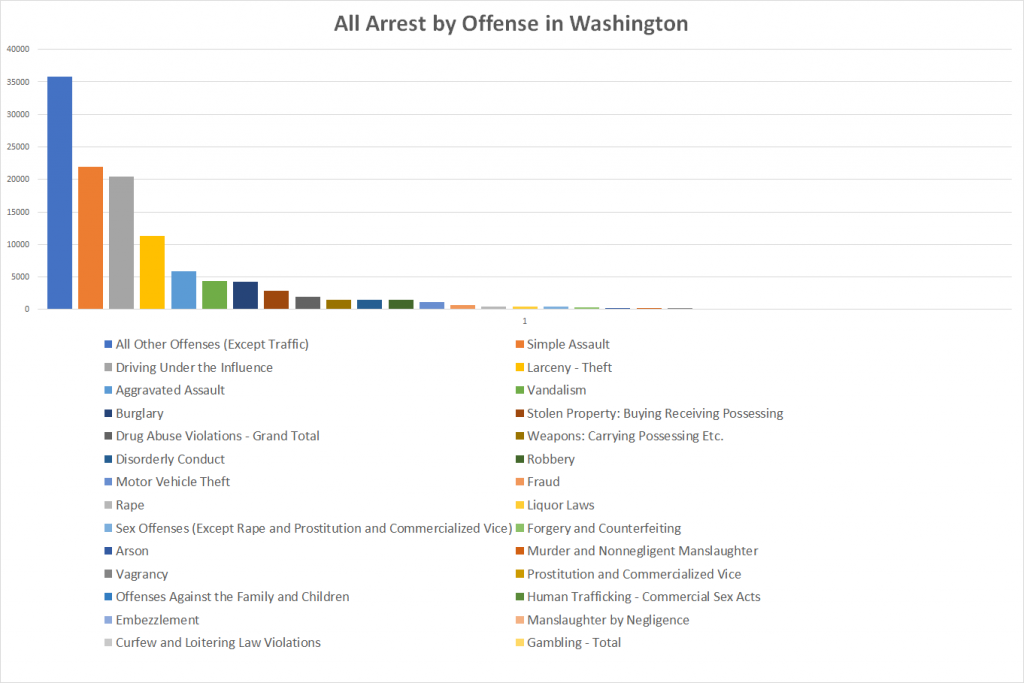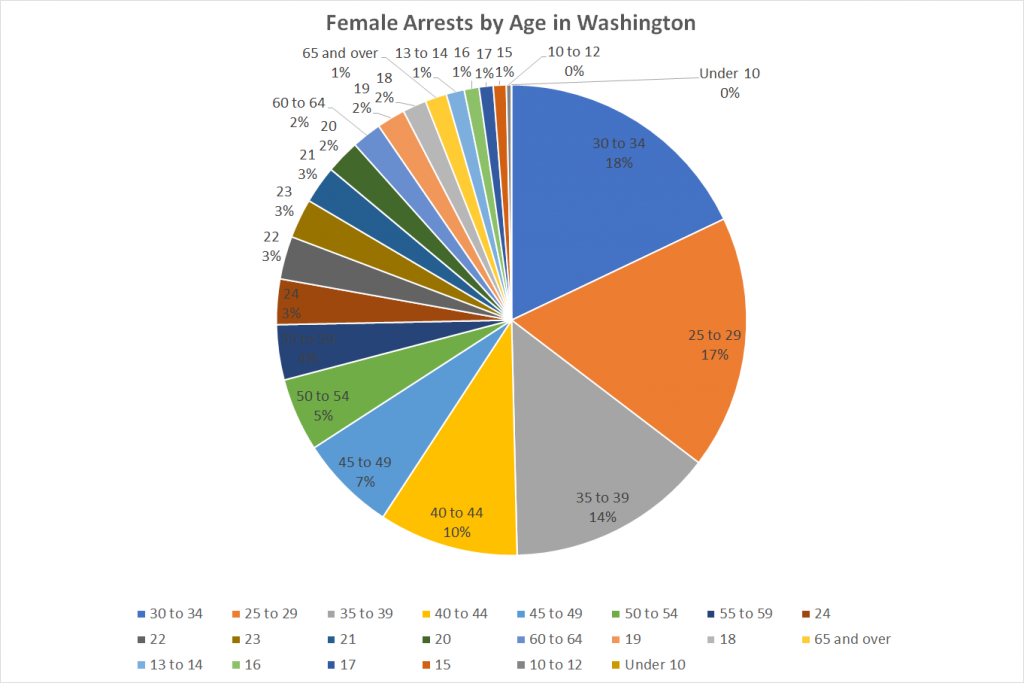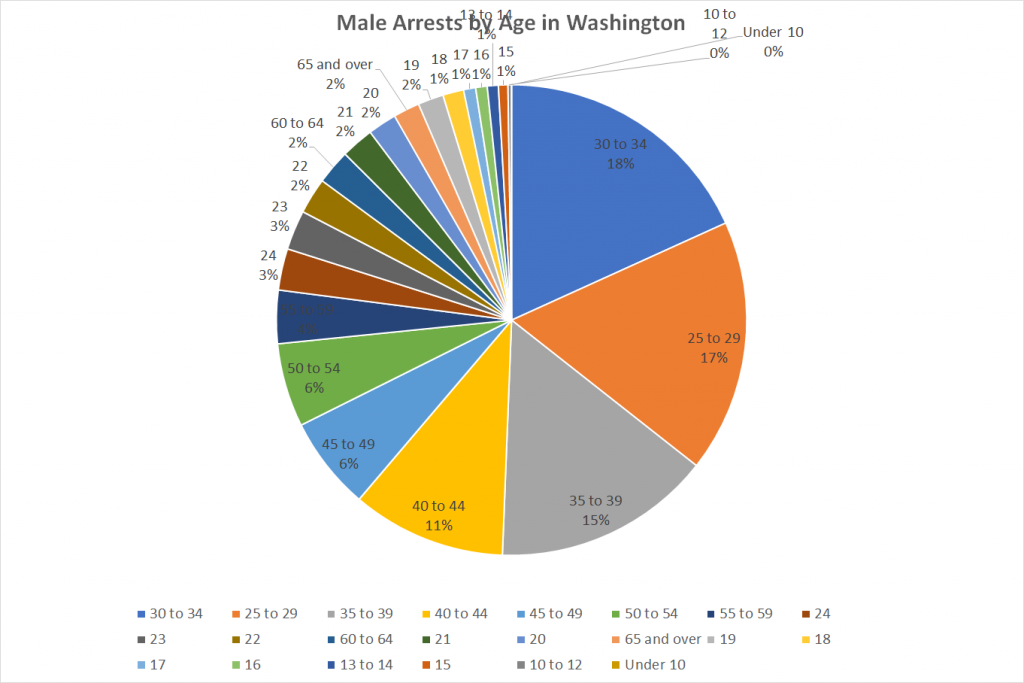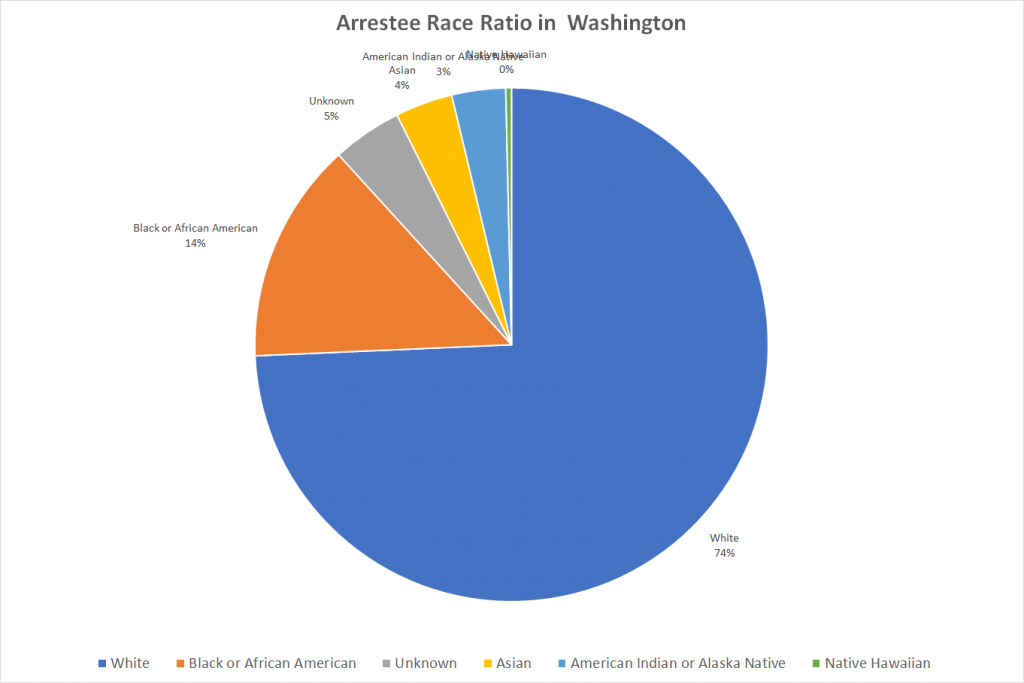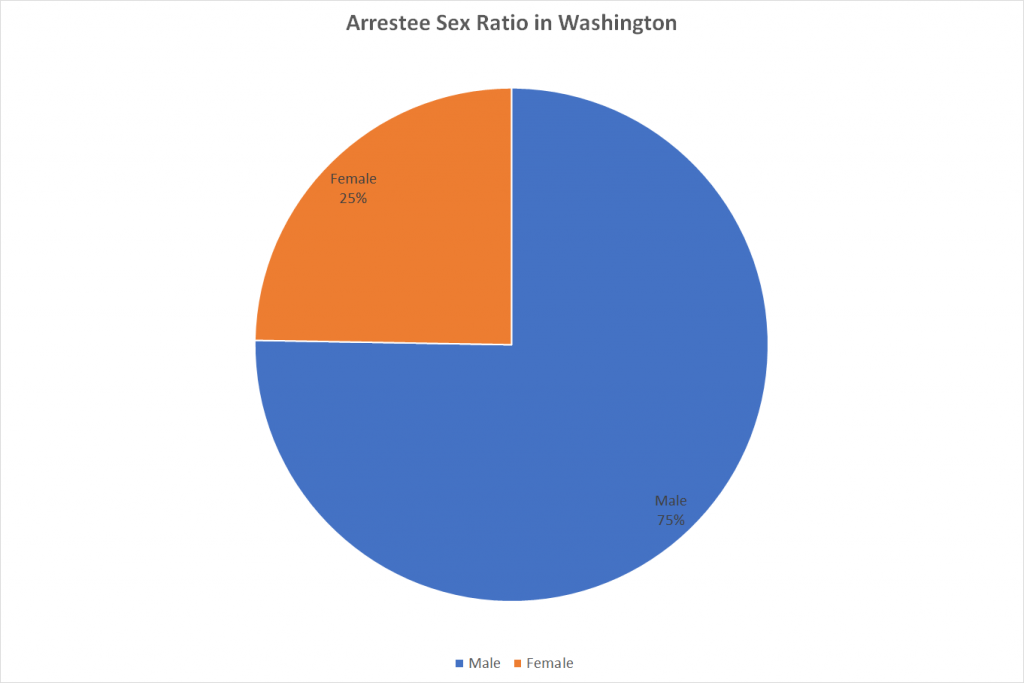 The latest data is from 2021. References: https://cde.ucr.cjis.gov/LATEST/webapp/#/pages/home
The Official Website of Washington County
Seattle Seattle.gov Home Official city government site. Citizen, business, and visitor information sections, plus city government information.
Spokane City of Spokane, Washington
Tacoma City of Tacoma The City of Tacoma – Tacoma Washington
Vancouver City of Vancouver City of Vancouver Washington
Bellevue City of Bellevue
Kent City of Kent
Everett Everett, WA – Official Website
Renton City of Renton
Federal Way Welcome to City of Federal Way | City of Federal Way
Yakima City of Yakima | The Heart of Central Washington
Spokane Valley Welcome – Spokane Valley, WA Official website of the City of Spokane Valley. Access to permits, street and transportation projects, city council and city news.
Kirkland Kirkland Washington Official City Website – Welcome!
Bellingham COB Home
Kennewick Kennewick, WA | Official Website
Auburn City of Auburn
King County King County, Washington – King County Official home page for King County Government, Seattle, Wash. Features include innovative government initiatives, information on county services and news.
Pierce County Pierce County, WA – Official Website
Snohomish County Snohomish County, WA – Official Website
Spokane County Spokane County, WA | Official Website
Clark County Clark County Washington
Thurston County Redirect Page Only
Yakima County Yakima County, WA | Official Website
Whatcom County Whatcom County, WA – Official Website
Benton County Benton County WA – Official Website
Skagit County Skagit County Government
Cowlitz County Cowlitz County, WA – Official Website
Franklin County Franklin County, Washington
Grays Harbor County Welcome to Grays Harbor County Welcome to Grays Harbor County, on Washington's beautiful Pacific Coast. Grays Harbor is the gateway to Washington's scenic coastal wonderlands, a key producer and exporter of wood and ocean products, and a vibrant and dynamic community. Come visit this gem nestled at the foot of the emerald forests of Washington State.
Chelan County County of Chelan, Washington
Clallam County Clallam County
Mason County Mason County WA Government Home Mason County, Washington – Official Government information and services.
Walla Walla County Welcome to Walla Walla County Welcome to Walla Walla County
Whitman County Welcome to Whitman County
Stevens County Stevens County Washington Web Site
Okanogan County
Kittitas County Kittitas County WA | From the Cascades… to the Columbia Welcome to the Kittitas County web site. Learn more about the services provided to Kittitas County employees and the general public.
Douglas County Douglas County, Washington
Jefferson County Departments A-E | Jefferson County, WA Check out the responsibilities and services of the county's various departments from Animal Services to Environmental Health/Water Quality.
Asotin County Asotin County
Pacific County Pacific County Government Website The Official Pacific County Washington Government Web site. Includes links to County Departments, Information, Contacts, History, etc.
Klickitat County Klickitat County, WA | Official Website
Adams County Welcome to Adams County
San Juan County San Juan County, WA | Official Website
Pend Oreille County Pend Oreille County – A Great Place to Live, Work, and Play
Skamania County Skamania County
Lincoln County Lincoln County, WA
Ferry County Ferry County Government
Columbia County Columbia County, WA – Official Website
Wahkiakum County Wahkiakum County, WA | Official Website
Garfield County Garfield County Washington
Washington Jail Roster
| Type | Name | County | Inmate Locator | Phone Number | Inmate Search |
| --- | --- | --- | --- | --- | --- |
| Federal Prison | SeaTac Federal Detention Center | King County | 2425 South 200th Street, Seattle, WA 98198 | (206) 870-5700 | Federal Inmate Locator |
| State Prison | Clallam Bay Corrections Center | Clallam County | 1830 Eagle Crest Way, Clallam Bay, WA 98326 | (360) 963-2000 | Inmate Search |
| State Prison | Olympic Corrections Center | Clallam County | 11235 Hoh Mainline, Forks, WA 98331 | (360) 374-6181 | Inmate Search |
| State Prison | Larch Corrections Center | Clark County | 15314 NE Dole Valley Road, Yacolt, WA 98675-9531 | (360) 260-6300 | Inmate Search |
| State Prison | Coyote Ridge Corrections Center | Franklin County | 1301 N Ephrata Avenue, Connell, WA 99326 | (509) 543-5800 | Inmate Search |
| State Prison | Stafford Creek Corrections Center | Grays Harbor County | 191 Constantine Way, Aberdeen, WA 98520 | (360) 537-1800 | Inmate Search |
| State Prison | Mission Creek Corrections Center for Women | Kitsap County | 3420 NE Sand Hill Road, Belfair, WA 98528 | (360) 277-2400 | Inmate Search |
| State Prison | Washington Corrections Center | Mason County | 2321 West Dayton Airport Road, Shelton, WA 98584 | (360) 426-4433 | Inmate Search |
| State Prison | Washington Corrections Center for Women | Pierce County | 9601 Bujacich Road NW, Gig Harbor, WA 98332-8300 | (253) 858-4200 | Inmate Search |
| State Prison | Monroe Correctional Complex | Snohomish County | 16550 177th Avenue SE, Monroe, WA 98272 | (360) 794-2600 | Inmate Search |
| State Prison | Airway Heights Corrections Center | Spokane County | 11919 W. Sprague Avenue, Airway Heights, WA 99001-1899 | (509) 244-6700 | Inmate Search |
| State Prison | Cedar Creek Corrections Center | Thurston County | 12200 Bordeaux Road, Littlerock, WA 98556-0037 | (360) 359-4100 | Inmate Search |
| State Prison | Washington State Penitentiary | Walla Walla County | 1313 North 13th Avenue, Walla Walla, WA 99362 | (509) 525-3610 | Inmate Search |
| Adams County Jail Roster | Adams County Jail | Adams County | 210 W Broadway Avenue, Ritzville, WA 99169-1860 | (509) 488-2061 | Inmate Roster |
| Asotin County Jail Roster | Asotin County Jail | Asotin County | 838 5th Street, Clarkston, WA 99403 | (509) 758-1668 | Jail Roster |
| Benton County Jail Roster | Benton County Jail | Benton County | 7122 W Okanogan Place, Kennewick, WA 99336 | (509) 783-1451 | Inmate Roster |
| Clallam County Jail Roster | Clallam County Jail | Clallam County | 223 East 4th Street, Port Angeles, WA 98362 | (360) 417-2262 | Inmate Roster |
| Clark County Jail Roster | Clark County Main Jail | Clark County | 707 W 13th Street, Vancouver, WA 98660 | (360) 397-2211 | Inmate Roster |
| Columbia County Jail Roster | Columbia County Jail | Columbia County | 341 E. Main Street Suite 1, Dayton, WA 99328 | (509) 382-1100 | Inmate Search |
| Cowlitz County Jail Roster | Cowlitz County Jail | Cowlitz County | 1935 1st Avenue, Longview, WA 98632 | (360) 577-3094 | Inmate Roster |
| Ferry County Jail Roster | Ferry County Jail | Ferry County | 165 N Jefferson Street, Republic, WA 99166 | (509) 775-2906 | Inmate Roster |
| Franklin County Jail Roster | Franklin County Jail | Franklin County | 1016 North 4th Avenue, Pasco, WA 99301 | (509) 545-3549 | Inmate Roster |
| Grant County Jail Roster | Grant County Jail | Grant County | 35 C Street NW, Ephrata, WA 98823 | (509) 754-2011 ext. 2401 | Jail Roster |
| Grays Harbor County Jail Roster | Grays Harbor County Jail | Grays Harbor County | 100 W. Broadway, Montesano, WA 98563 | (360) 249-6070 | Inmate Roster |
| Island County Jail Roster | Island County ?Corrections? | Island County | 503 North Main Street, Coupeville, WA 98239 | (360) 679-7324 | Inmate Search |
| Jefferson County Jail Roster | Jefferson County Corrections Facility | Jefferson County | 81 Elkins Road, Port Hadlock, WA 98339 | (360) 385-3831 | Inmate Roster |
| King County Jail Roster | King County Correctional Facility – Seattle | King County | 500 5th Avenue, Seattle, WA 98104 | (206) 296-1234 | Inmate Search |
| Kitsap County Jail Roster | Kitsap County Jail | Kitsap County | 614 Division Street, Port Orchard, WA 98366 | (360) 337-7107 | Inmate Roster |
| Kittitas County Jail Roster | Kittitas County Corrections Center | Kittitas County | 205 West 5th Avenue Ste. 1, Ellensburg, WA 98926 | (509) 962-7527 | Inmate Roster |
| Klickitat County Jail Roster | Klickitat County Jail | Klickitat County | 205 S. Columbus Avenue, Goldendale, WA 98620 | (509) 773-3666 | Inmate Roster |
| Lewis County Jail Roster | Lewis County Jail | Lewis County | 28 SW Chehalis Avenue, Chehalis, WA 98532 | (360) 748-9241 | Inmate Search |
| Lincoln County Jail Roster | Lincoln County Jail | Lincoln County | 404 Sinclair Street, Davenport, WA 99122 | (509) 725-3501 | Inmate Roster |
| Mason County Jail Roster | Mason County Jail | Mason County | 322 N 3rd Street, Shelton, WA 98584 | (360) 427-9670 ext. 313 | Inmate Roster |
| Okanogan County Jail Roster | Okanogan County Corrections Center | Okanogan County | 149 North 4th Avenue, Okanogan, WA 98840 | (509) 422-7230 | Inmate Roster |
| Pacific County Jail Roster | Pacific County Jail | Pacific County | 300 Memorial Drive, South Bend, WA 98586 | (360) 875-9396/ (360) 642-9396 | Inmate Roster |
| Pend Oreille County Jail Roster | Pend Oreille County Corrections | Pend Oreille County | 331 S. Garden Avenue, Newport, WA 99156 | (509) 447-3151 | Jail Roster |
| Pierce County Jail Roster | Pierce County Main Jail | Pierce County | 910 Tacoma Avenue South, Tacoma, WA 98402 | (253) 798-4590 | Inmate Roster |
| Pierce County Jail Roster | Pierce County New Jail | Pierce County | 701 Nollmeyer Lane, Tacoma, WA 98402 | (253) 798-4590 | Inmate Roster |
| Skagit County Jail Roster | Skagit County Jail | Skagit County | 600 S. Third Street, Mount Vernon, WA 98273 | (360) 416-1948 | Inmate Roster |
| Skamania County Jail Roster | Skamania County Jail | Skamania County | 200 Vancouver Avenue, Stevenson, WA 98648 | (509) 427-9490 | Inmate Roster |
| Snohomish County Jail Roster | Snohomish County Jail | Snohomish County | 3025 Oakes Avenue, Everett, WA 98201 | (425) 388-3395 | Inmate Roster |
| Spokane County Jail Roster | Spokane County Jail | Spokane County | 1100 W Mallon Avenue, Spokane, WA 99260 | (509) 477-2278 | Inmate Search |
| Stevens County Jail Roster | Stevens County Jail | Stevens County | 215 South Oak Street, Colville, WA 99114 | (509) 684-4707 ext. 3712 | Inmate Roster |
| Thurston County Jail Roster | Thurston County Corrections Facility | Thurston County | 3490 Ferguson Street SW, Tumwater, WA 98512 | (360) 709-5900 | Inmate Search |
| Wahkiakum County Jail Roster | Wahkiakum County Jail | Wahkiakum County | 64 Main Street, Cathlamet, WA 98612 | (360) 795-3242 | Jail Roster |
| Walla Walla County Jail Roster | Walla Walla County Jail | Walla Walla County | 300 West Alder Street, Walla Walla, WA 99362 | (509) 524-5430 | Inmate Search |
| Whatcom County Jail Roster | Whatcom County Jail | Whatcom County | 311 Grand Avenue, Bellingham, WA 98225 | (360) 778-6500 | Inmate Search |
| Whitman County Jail Roster | Whitman County Jail | Whitman County | 411 N. Mill Street, Colfax, WA 99111 | (509) 397-5585 | Inmate Roster |
| Yakima County Jail Roster | Yakima County Department of Corrections | Yakima County | 111 N Front Street, Yakima, WA 98901 | (509) 574-1700 | Inmate Roster |
| Regional Jail | Chelan County Regional Jail | Chelan County | 401 Washington Street, Wenatchee, WA 98801 | (509) 667-6462 | Inmate Search |
| Regional Jail | Chelan County Regional Jail | Douglas County | 401 Washington Street, Wenatchee, WA 98801 | (509) 667-6462 | Inmate Search |
| Regional Jail | King County Regional Justice Center – Kent | King County | 620 West James Street, Kent, WA 98032 | (206) 296-1234 | Inmate Search |
Daily Jail Roster – Benton County WA Benton County Jail Inmate Search
County of Chelan, Washington Chelan County Jail Inmate Search
Clallam County Jail Roster Clallam County Inmate Roster
Columbia County, WA – Official Website – Jail Information Jail Information / Inmate Roster / Jail Visitation Info
Cowlitz County Jail Roster Cowlitz County Washington Jail Roster, Booking and Releases.
Franklin County Sheriff – Corrections Franklin County Inmate List
Grant County, WA Grant County Jail Inmate Search
Grays Harbor County Jail Roster Current Inmate Information and Listings Jail Register Jail Register Current listing of all incarcerated inmates. Listing of all inmates released in the last 48 hours.
Jefferson County Jail Inmates The Jail Roster lists all persons that are in custody at the Jefferson County Jail including those on Electronic Home Monitoring (EHM) and those held off-site.
Jail Inmate Lookup Service – King County King County Jail Inmate Lookup
Kitsap County Jail Inmate Roster Kitsap County Sheriff's Jail Roster
Kittitas County Inmate Roster Kittitas County Inmate Lookup
Jail Booking Roster | Klickitat County, WA Klickitat County Jail Inmate Roster
Lewis County Washington – Jail Roster Lewis County Washington Jail Roster, Booking and Releases.
Pacific County Washington – Jail Roster Pacific County Inmate Lookup
Corrections – Pend Oreille County Pend Oreille County Inmate Search
Pierce County Public Jail Roster Pierce County Inmate List
Skagit County Jail Roster and Booking Reports Skagit County Jail Roster
Jail Register & Bail Information | Snohomish County, WA – Official Website Jail Register & Bail Information
Inmate Roster | Spokane County, WA View a roster of all inmates in custody of Detention Services at the Spokane County Jail and the Geiger Corrections Facility.
Stevens County Sheriff Jail Current Inmate Roster Stevens County Jail Current Inmates
Thurston County Sheriff's Office – Corrections Bureau – Jail Roster Search Thurston County Jail Roster
Inmate Databases | Whatcom County, WA – Official Website Find current jail bookings, the jail bookings list, jail releases, and jail roster search.
Whitman County Jail – Inmate Listing Website Whitman County Jail
Inmate Search | Washington State Department of Corrections The Washington State Department of Corrections manages all state-operated adult prisons and supervises adult inmates who live in the community.
Criminal History – WSP Washington State Patrol Criminal History Reports
Washington Courts – Search Case Records Washington Court Case Search
Sex Offender Information Washington Sex Offender Registry Information