Utah Public Records
The law gives the residence of Utah the right to access and copy most of the Utah's records. Criminal records, court records, vital records, and a wide range of information considered to be public are available for sharing.
Utah's public records law is referred to us the Utah Government Records Access and Management Act. According to the Act, all records maintained by all local or state government entities at all levels in Utah State are made available for public access and copying.
The Act gives anyone the right to obtain study and utilize public records. All you need to know is where to look and how to request for the records you would wish to gain access to.
Utah Criminal Records
You can obtain background checks in Utah from Utah State Records Online Database. Anyone can perform criminal background checks on anyone without their consent. Criminal background reports will provide arrest records, arrest warrants, felonies, misdemeanors, felonies, sex offender listings, juvenile criminal records, serious traffic violations, and probation records.
Any citizen can search for inmate and jail records online through the Utah State Records Online Database. This is an online search that will produce records of any person who is currently incarcerated in Utah correctional facilities system. The database also contains all the arrest records, and jail and inmate records in the state of Utah.
Utah Court Records
Most Utah court proceeding records are readily available to the public for examination, with the exemption of proceedings that involve nondisclosure clause as part of the settlement. If you are looking for court records, just go to Utah State Records Online Database. Here, you will find court standing orders, arrest warrants, decisions and opinions, court rules and standing orders, court service centres, court support services, and law libraries.
Utah Vital Records
Utah Vital Records includes such documents as marriage, birth, death and divorce certificates. The Office of Vital Records has the responsibility to maintain all state-level vital records created, maintained and administered by the government of Utah.
Birth records: Birth records in the state of Utah are divided into two categories including those prior to 1905 and those from 1905 to present. Birth records are available from 1890s to present. Birth records dating back to 1890s and earlier were recorded at Utah Church registers. They are available at the county records of Utah vital records statistics. Birth certificates prior to 1905 to are available at the Utah State Archives and the Utah Family Library History. Birth records from 1905 to present are available at the Utah Office of Vital Records and Statistics.
Death records: The state of Utah organizes death records into state death records and county death records. The records under the county death records category were actually collected from the counties of the state of Utah and the microfilm copies of those records are available at Utah Bureau of Vital Records. State death records are collected every year at the Utah Department of Health.
Marriage records: Registration of marriages in the state of Utah was not a requirement until 1887, but some marriage records before 1887 exist in the probate court records. You can obtain some of these records from the Utah State Archives or the county clerk's office. Marriage records in the state of Utah are available at the Utah State Department of Health.
Divorce records: The state of Utah did not require civil registration of court proceedings until 1887. However, the courts started keeping divorce proceedings before 1847. There were at least 2,000 divorce cases handled from 1852 to 1895. The Utah State Department of Health now keeps all divorce records.
The process of requesting for and gaining access to public records in the state of Utah is fairly simple. The state has very clear provisions for sharing the public records with the general public.
Utah State Court System
Understanding how the system of Utah state court works is very important as it helps you find court records easily.
Utah Courts Overview
To make your work easier, start searching for court records in Utah by simply going to courts by county.
The trial court system of Utah State consists of Justice Courts. Juvenile Courts, and District Courts.
District Courts
Utah District Courts have jurisdiction to handle all case, but usually handle only the cases that other courts have no jurisdiction over.
Criminal cases generally handled by these courts include Class A misdemeanors, and felonies. Utah District Courts may also handle Class C and Class B misdemeanors if no Justice Court exists within the territorial jurisdiction.
District Courts share jurisdiction with Justice Courts and Juvenile Courts over some types of criminal cases that involve adults, including misdemeanor custodial interference, and contributing to the criminal behavior of a child.
District Courts also share jurisdiction with Utah Juvenile Courts over violations of municipal, local, federal or state law if the defendant is above age 18 and within the continual the Juvenile Court jurisdiction due to a past Juvenile Court case. These courts also have limited jurisdiction to handle guardianship of minors and other cases involving child visitation, child support, and child custody when these cases are secondary to a District Court case.
A Juvenile Court may transfer a child protective order case to District Courts. Juvenile Courts share jurisdiction with District Courts over modifications to birth certificates, guardianship or minors, and paternity.
District Courts may also have special court divisions based on case type, including the Drug Court division that handles some types of criminal cases where defendants have a history of substance abuse.
Juvenile Courts
Utah Juvenile Courts have jurisdiction to handle certain types of criminal and civil cases. They have limited jurisdiction to handle juvenile delinquency, except for some Class C and Class B misdemeanors committed by an individual below the age of 16, which are typically handled in Justice Courts.
Juvenile Courts also have limited jurisdiction over some types of juvenile traffic offenses, such as vehicle homicide, reckless driving, attempting to elude police, joy riding, and driving under the influence of drugs or alcohol. They also hear some boating and traffic offenses connected to delinquency cases that fall within the jurisdiction of Juvenile Court.
Besides, Juvenile Courts have limited jurisdiction over dependent, abused, and neglected children, emancipation of minors, child protective orders, runaway or ungovernable children, consent to marriage of a minor under the age of 16, truancy, involuntary commitment or treatment of minors with a mental illness or disability, guardianship of minors, termination of parental right, and adoption of children after the termination of parental rights.
Justice Courts
Utah Justice Courts have jurisdiction to handle certain types of criminal and civil cases that happen within the limits of their territorial jurisdiction. General criminal cases that these courts handle include infractions, municipal ordinance violations, and most Class C and Class B misdemeanors. They also handle certain infractions, ordinance violations, and Class C and Class B misdemeanors committed by persons under age 16.
Civil cases generally handled by these courts are limited to civil claims with up to $10,000 in dispute, exclusive of interest and costs but inclusive of attorney fees.
Utah Crime Statistics
Violent & Property Crime Rates in Utah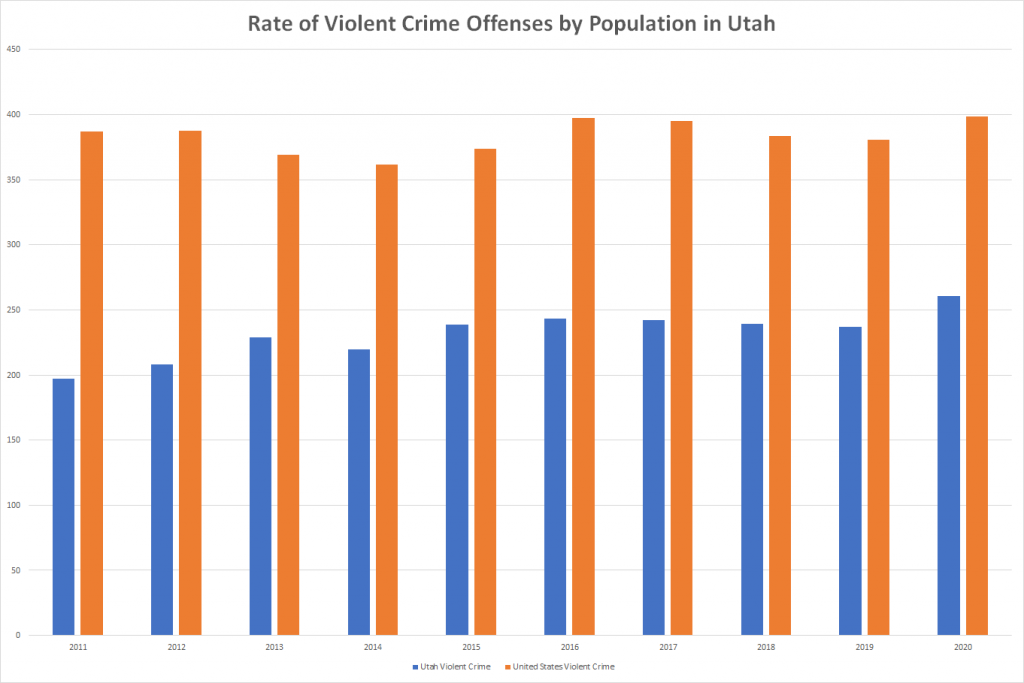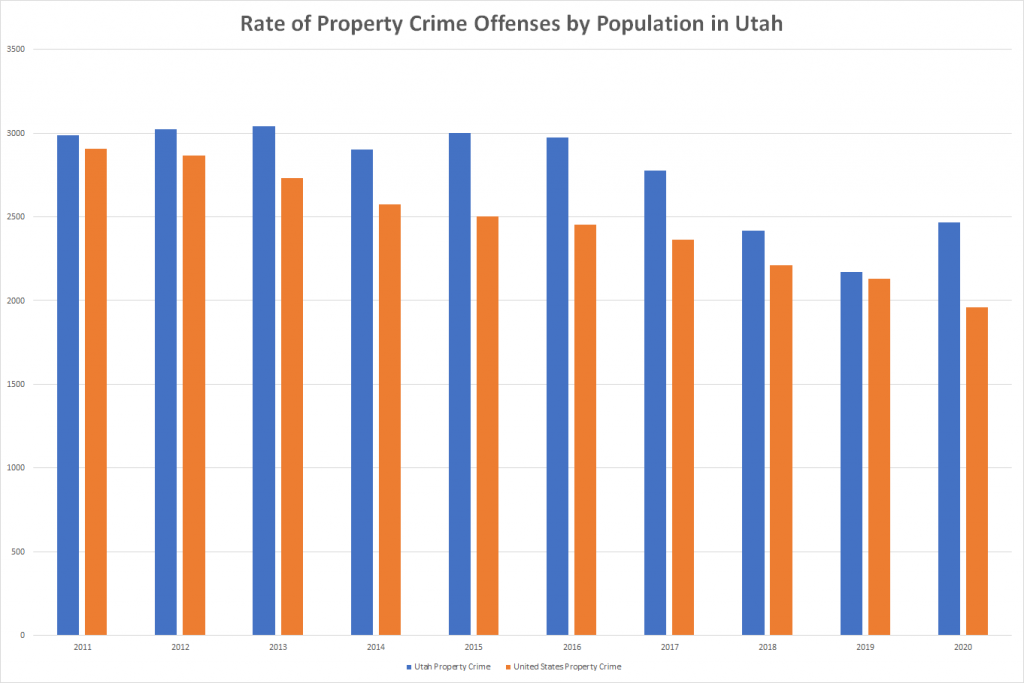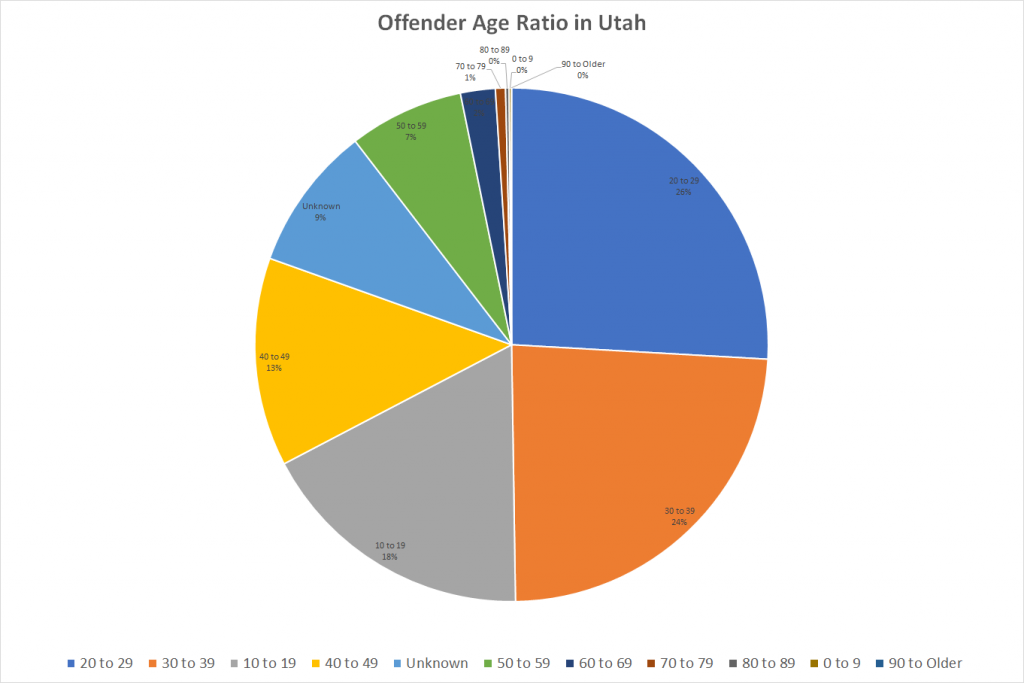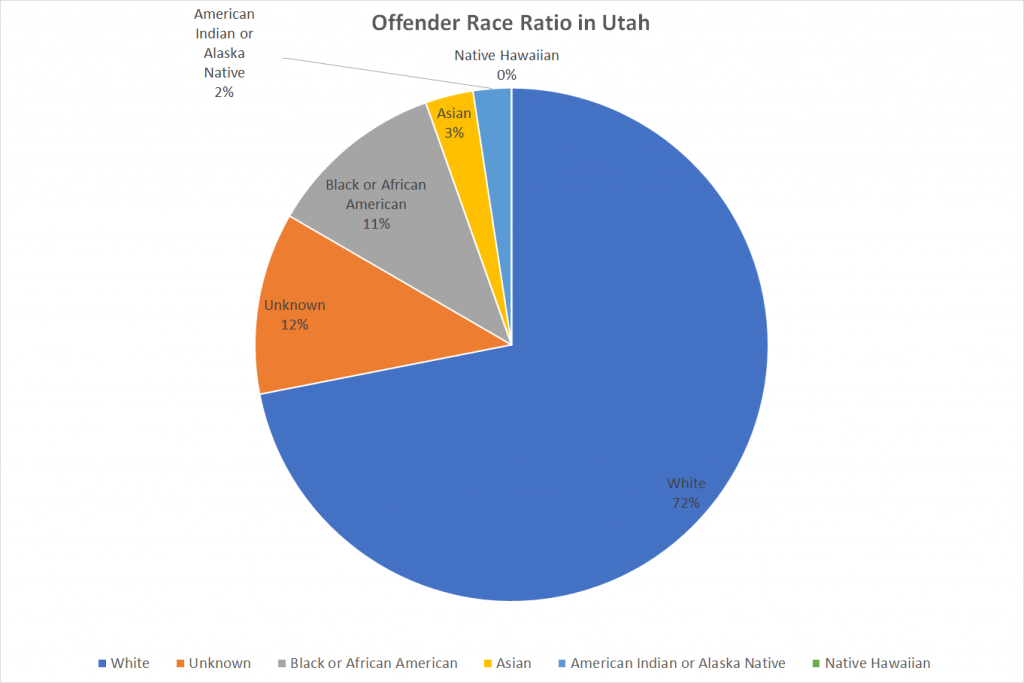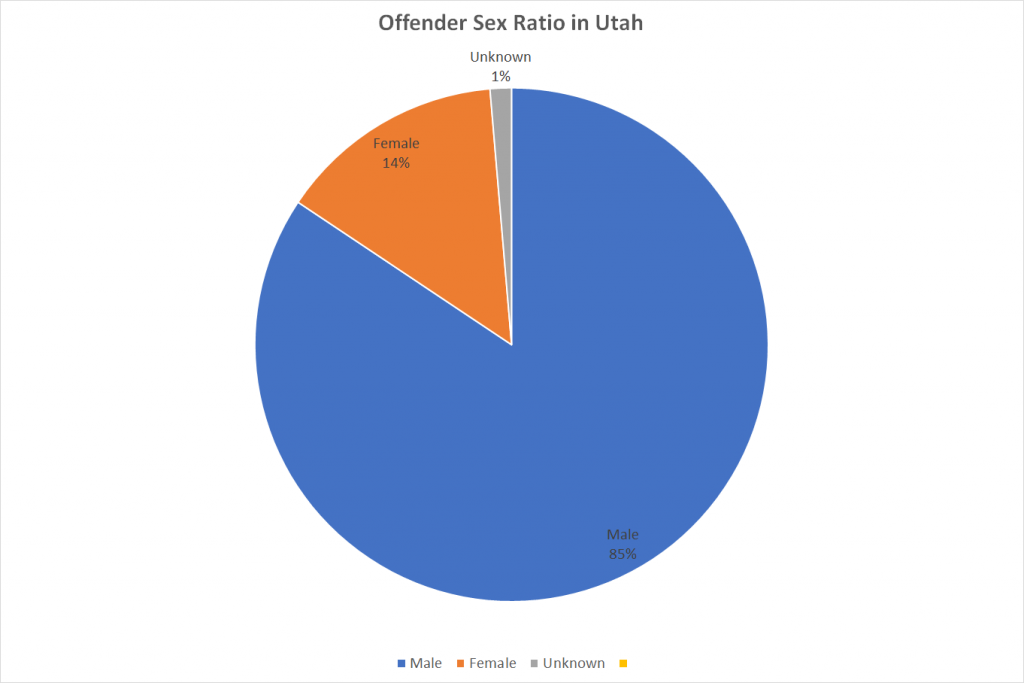 Arrests Offense in Utah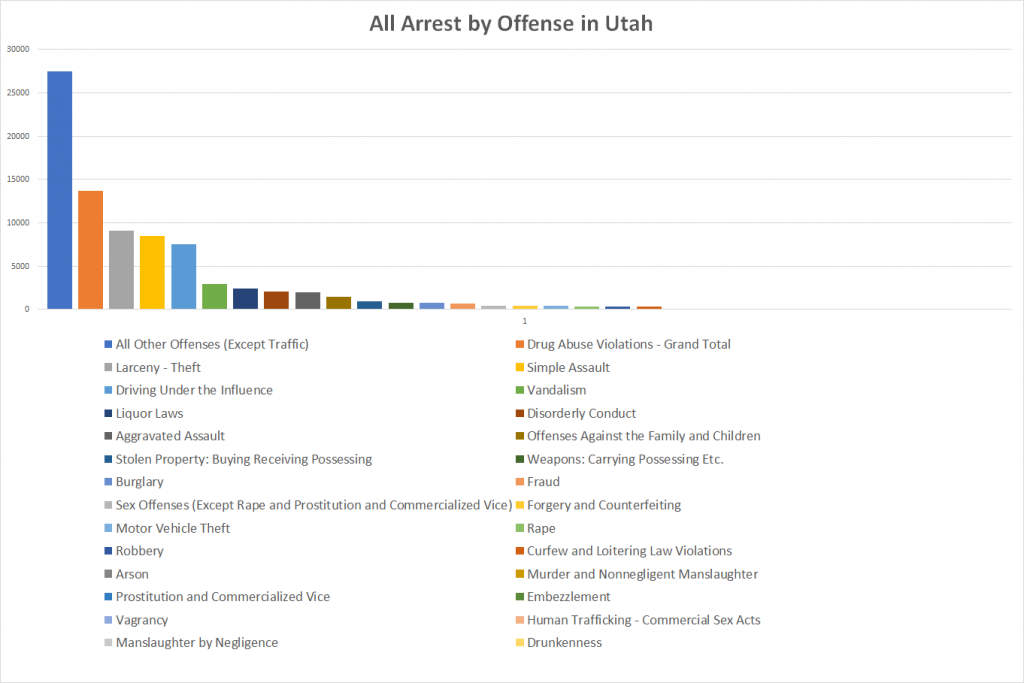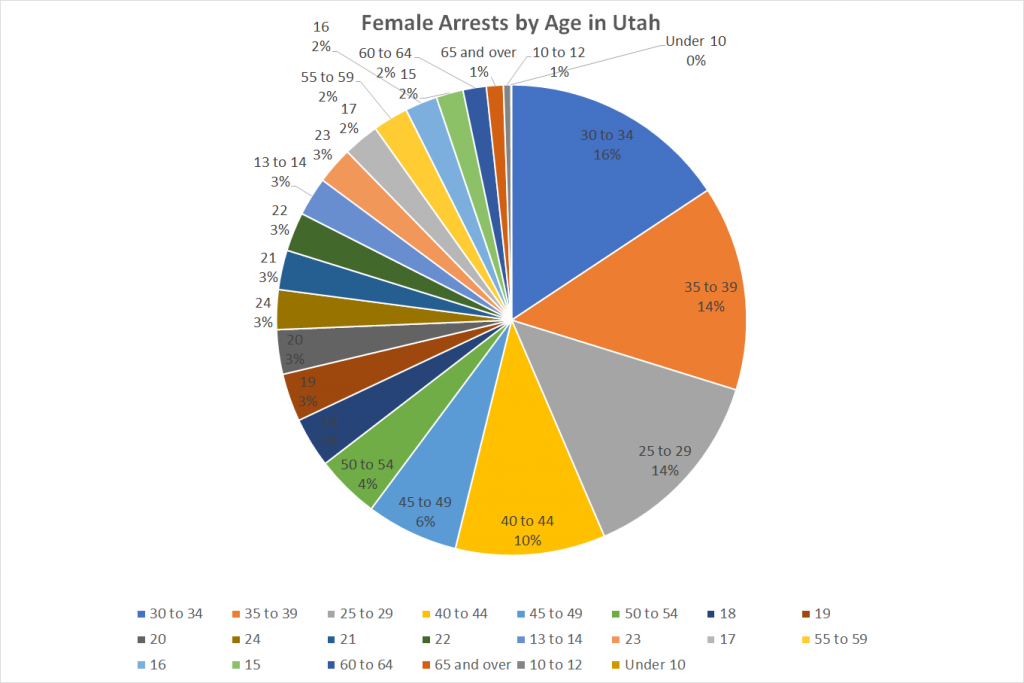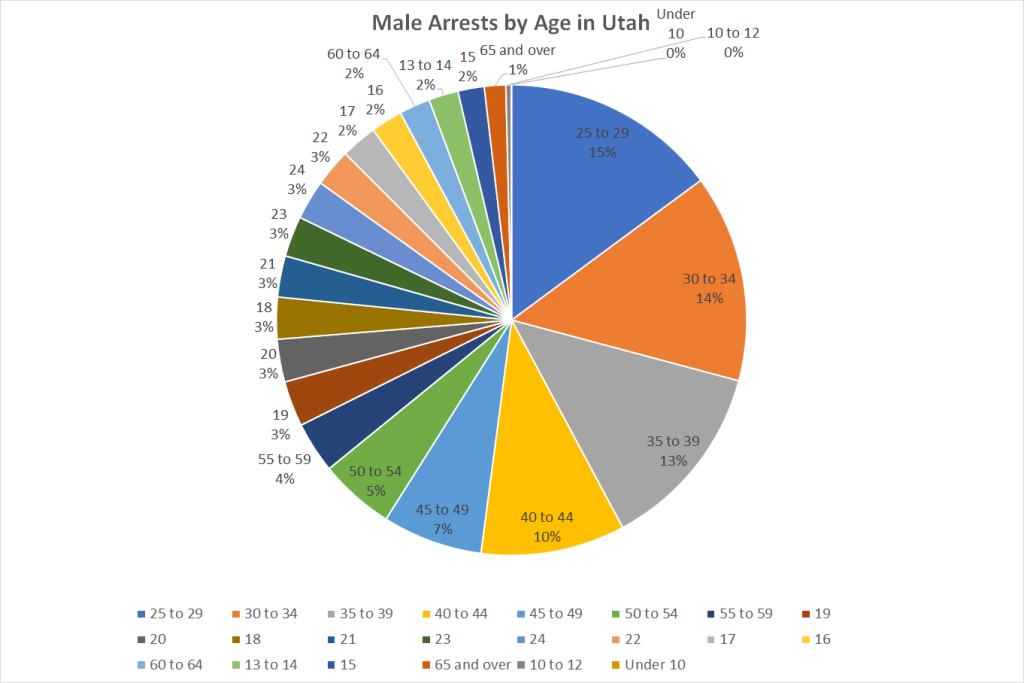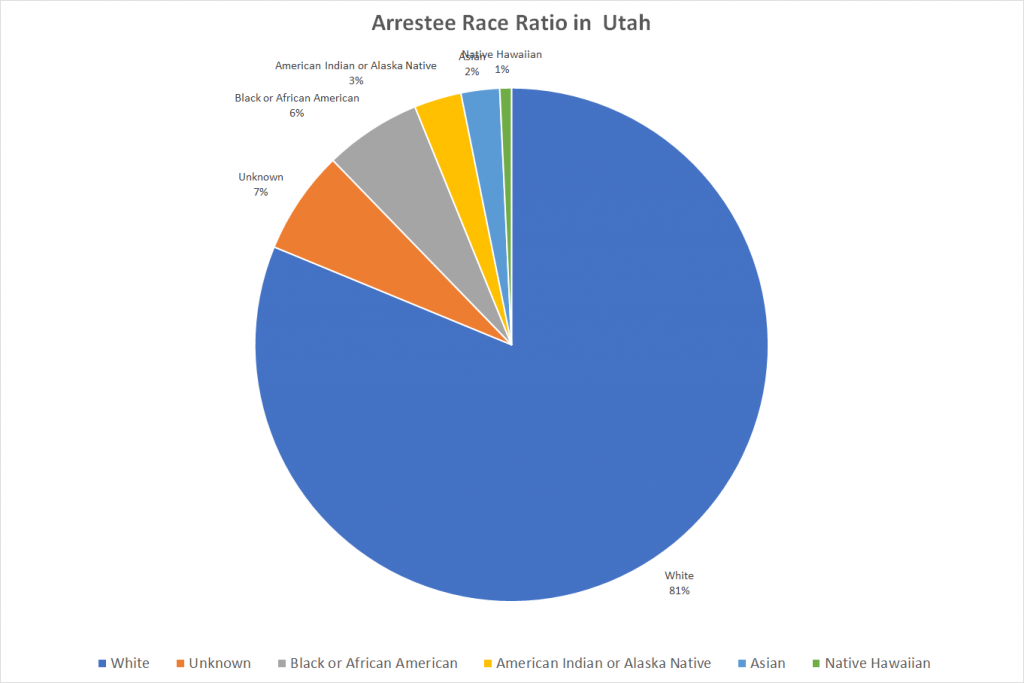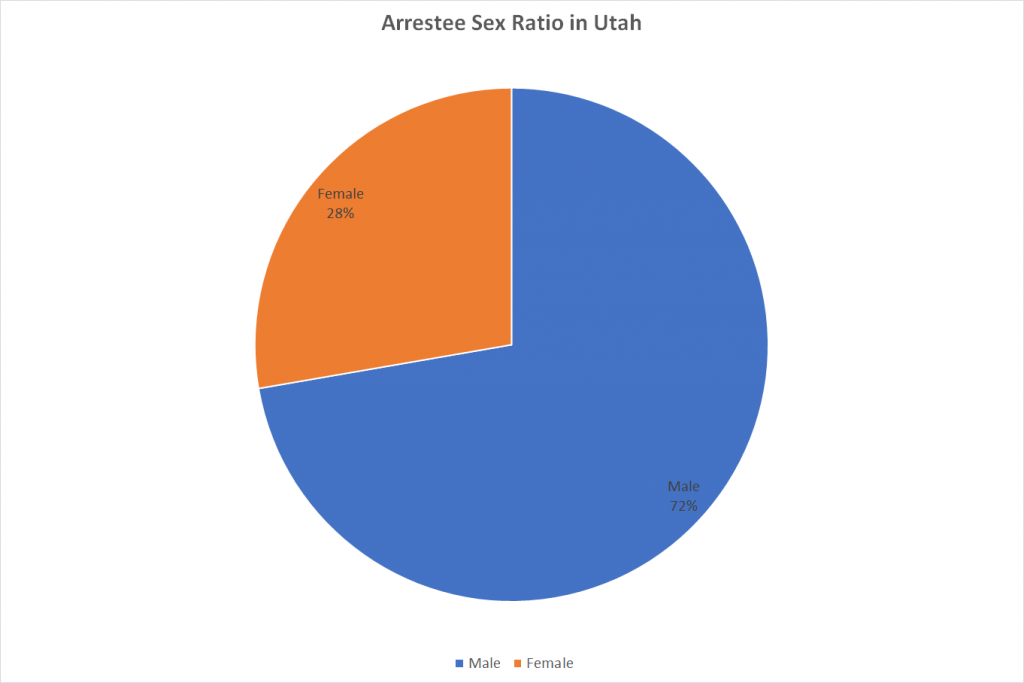 The latest data is from 2021. References: https://cde.ucr.cjis.gov/LATEST/webapp/#/pages/home
The Official Website of Utah County
Salt Lake City Salt Lake City Government
West Valley City West Valley City, UT – Official Website
Provo City of Provo, UT
West Jordan City of West Jordan
Orem Orem ? Things are Happening in Orem
Sandy Sandy City, UT
Ogden Ogden, UT | Official Website Ogden, Utah. Ogden City Government Homepage
St. George St George
Layton Layton City
Taylorsville Taylorsville City, Utah
South Jordan South Jordan – Official Website of South Jordan, Utah
Logan Welcome to City of Logan, Utah
Lehi Lehi City
Murray Murray City, UT – Official Website
Bountiful Bountiful City Home
Salt Lake County Salt Lake County Information about Salt Lake County services, departments, meetings, events, and the community.
Utah County UtahCounty.Gov – The Official Website of Utah County Government Official website for Utah County Government with information about Utah County departments, Commissioners, County Courthouse, employment, election results and government services for the citizens and visitors of Utah County, Utah.
Davis County Davis County, Utah
Weber County Weber County
Washington County Washington County of Utah | County News at your fingertips
Cache County Official Site of Cache County, Utah Official site includes information about Cache County's employees, elected officials, and services.
Tooele County Tooele County Government Tooele County Government home page, information about departments and services
Box Elder County Box Elder County
Iron County Official Website of Iron County Utah Welcome to the Official Website of Iron County. Located in beautiful Southern Utah.
Summit County Summit County, UT – Official Website
Uintah County Welcome to Uintah
Sanpete County Utah Travel Information · Sanpete County Utah
Wasatch County Wasatch County Government
Carbon County Carbon County
Sevier County Sevier County, UT – Official Website
Duchesne County Duchesne County – Utah – Est. 1915 Utah – Est. 1915
San Juan County San Juan County
Millard County Welcome to Millard County
Emery County Welcome to the Official Website of Emery County Emery County
Juab County Juab County
Morgan County Morgan County
Grand County Grand County, UT – Official Website
Kane County Kane County Utah
Beaver County Beaver County, UT – Official Website
Garfield County Garfield County, UT
Wayne County Wayne County Utah Wayne County and Capitol Reef Country The Wayne County Web Site is a navigational tool to help guide you through the informational resources about Wayne County.
Rich County Rich County Courthouse Utah – Licences, permits, officials, sheriff & plats Find Rich County information about county services, departments, meetings, events, forms, documents, property plats and taxes.
Piute County Piute County, Utah The Land Where The Rainbow Ends
Daggett County Daggett County, UT – Official Website Official Daggett County Home Page
Utah Jail Roster
| Type | Name | County | Inmate Locator | Phone Number | Inmate Search |
| --- | --- | --- | --- | --- | --- |
| State Prison | Utah State Prison | Salt Lake County | 14425 Bitterbrush Lane, Draper, Utah 84020 | (801) 576-7000 | Inmate Search |
| State Prison | Central Utah Correctional Facility | Sanpete County | 255 E. 300 North, Gunnison, UT 84634 | (435) 528-6000 | Inmate Search |
| Beaver County Jail Roster | Beaver County Corrcetional Facility | Beaver County | 2270 South 525 West, Beaver, Utah 84713 | (435) 438-2466 | Jail Roster |
| Box Elder County Jail Roster | Box Elder County Jail | Box Elder County | 1 South Main Street, Brigham City, UT 84302 | (435) 734-3834 | Jail Roster |
| Cache County Jail Roster | Cache County Jail | Cache County | 1225 West Valley View (200 North), Logan, UT 84321 | (435) 755-1000 | Inmate Search |
| Carbon County Jail Roster | Carbon County Jail | Carbon County | 240 W Main Street, Price, UT 84501 | (435) 636-3254 | Inmate Search |
| Daggett County Jail Roster | Daggett County Jail | Daggett County | 585 Sheriff's Way, Manila, UT 84046 | (435) 784-3518 | Jail Roster |
| Davis County Jail Roster | Davis County Jail | Davis County | 800 West State Street, Farmington, Utah 84025 | (801) 451-4200 | Inmate Search |
| Duchesne County Jail Roster | Duchesne County Jail | Duchesne County | 21554 West 9000 South, Duchesne, Utah 84021 | (435) 738-0190 | Jail Roster |
| Garfield County Jail Roster | Garfield County Jail | Garfield County | 375 North 700 West, Panguitch, Utah 84759 | (435) 676-2678 | Inmate Roster |
| Grand County Jail Roster | Grand County Jail | Grand County | 25 S 100 E, Moab, UT 84532 | (435) 259-8115 | Jail Roster |
| Iron County Jail Roster | Iron County Jail | Iron County | 2136 North Main Street, Cedar City, UT 84721 | (435) 867-7555 | Inmate Roster |
| Juab County Jail Roster | Juab County Jail | Juab County | 425 West Sheep Lane Drive, Nephi, Utah 84648 | (435) 623-1344 | Jail Roster |
| Kane County Jail Roster | Kane County Jail | Kane County | 971 East Kaneplex Drive, Kanab, UT 84741 | (435) 644-4914 | Jail Roster |
| Salt Lake County Jail Roster | Salt Lake County Metro Jail | Salt Lake County | 3415 South 900 West, SLC, UT 84119 | (385) 468-8400 | Inmate Search |
| Salt Lake County Jail Roster | Salt Lake County Oxbow Jail | Salt Lake County | 3148 South 1100 West SLC, UT 84119 | (385) 468-8400 | Inmate Search |
| San Juan County Jail Roster | San Juan County Jail | San Juan County | 297 South Main Street, Monticello, UT 84535 | (435) 587-2237 | Jail Roster |
| Sanpete County Jail Roster | Sanpete County Jail | Sanpete County | 1500 S Hwy 89, Manti, UT 84642 | (435) 835-2191 or (435) 835-2195 | Inmate Roster |
| Summit County Jail Roster | Summit County Jail | Summit County | 6300 Justice Center Road, Park City, Utah 84098 | (435) 615-3723 | Inmate Roster and Visiting Hours |
| Tooele County Jail Roster | Tooele County Detention Center | Tooele County | 1960 S. Main Street, Tooele, UT 84074 | (435) 277-4200 | Jail Roster |
| Uintah County Jail Roster | Uintah County Jail | Uintah County | 641 E 300 S, Vernal, UT 84078 | (435) 781-1300 | Jail Roster |
| Utah County Jail Roster | Utah County Jail | Utah County | 3075 North Main Street, Spanish Fork, UT 84660 | (801) 851-4302 | Inmate Search |
| Wasatch County Jail Roster | Wasatch County Jail | Wasatch County | 1361 S US Hwy 40, Heber City, Utah 84032 | (435) 657-1619 | Inmate Roster |
| Washington County Jail Roster | Purgatory Correctional Facility | Washington County | 750 South 5300 West, Hurricane, Utah 84737 | (435) 656-6600 | Inmate Roster |
| Weber County Jail Roster | Weber County Jail | Weber County | 721 West 12th Street, Ogden, Utah 84404 | (801) 778-6700 | Inmate Search |
Box Elder County Corrections Box Elder County Corrections
Cache County Jail Roster Official Site of Cache County Sheriff's Office – Arrest & Booking: Who's been booked?
David County Inmate Roster David County Inmate Roster
Inmate Booking – Garfield County Sheriff | Panguitch, Utah Garfield County Inmate Bookings
Jail Inmate List ?| Grand County, UT – Official Website List of Jail Inmates and Offenses
Inmate Bookings – Iron County Sheriff Inmate bookings for the past 5 days in Iron County Utah.
Jail – Juab County Sheriff's Office Juab County Jail
Millard County Jail The Millard County Sheriff's Office in Fillmore, Utah provides a link between public safety and the citizens and visitors of Millard County in the event of an emergency. The Millard County Sheriff's Office is a full-service law enforcement agency and the pre-trial custodial keeper of those who are arrested for crimes. It is the mission of the Millard County Sheriff's Office to protect the lives and property of the citizens of Millard County, Utah, to preserve the peace, to maintain a safe and secure jail and to prevent crime and disorder while constantly guarding personal liberties as prescribed by law. This must be done with honor and integrity, while conducting ourselves by the highest fiscal and ethical standards to maintain public confidence.
Rich County Sheriff The Rich County Sheriff's Office protects and serves the community through law enforcement, corrections initiatives, and court services.
Sanpete County Inmate Bookings Sanpete County Arrest Reports
Summit County Sheriff's Office Summit County Inmate Listing
Tooele County Corrections Division Tooele County Sheriff's Office
Utah County Sheriff's Office – Corrections Bureau – Active Jail Inmates Utah County Sheriff's Office Corrections Bureau
Current Inmate Roster | WCSO Washington County Inmate Roster
Weber County Sheriff's Office Weber County Sheriff's Inmate List
Utah Department of Corrections Utah Department of Corrections
Utah Department of Public Safety Background Checks Employment/Volunteer Background Checks | DPS – Criminal Identification (BCI)
DPS – Criminal Identification (BCI) | Criminal Identification (BCI) DPS – Criminal Identification (BCI)
Utah Courts – Court Records Utah Court Records Lookup
Utah Department of Corrections Sex and Kidnap Offender Registry- Contact Utah Sex Offender and Kidnapper Notifications Registry