Minnesota Public Records
The State of Minnesota does have clear provisions for the sharing of its records with the general public.
Minnesota's public records law is known as the Minnesota Data Practices Act. According to the Act, all government records and information will be made available to the general public. It specifies that every person can obtain public, court, arrest, and vital records.
Minnesota Criminal Records
Criminal records checks in Minnesota can be done by anyone and on anyone, with simple background checks that give a wide range of information. Specifically, the background checks give arrest records, felonies, arrest warrants, probation records, conviction records, juvenile records, jail and inmate records, misdemeanors, parole information, sex offender listing, and serious traffic violations.
For any information regarding Minnesota correctional facilities, or to learn more about inmates in the state of Minnesota system, and services for victims and their families, simply visit the Minnesota Department of Corrections website. They provide an Official Search page on the site that allows you to locate an offender. The search page will let you search with either a Doc Id or a Fast Name and a Last Name. It gives the inmate's current location, earliest possible release date, and all offenses.
If you are an authorized employer, you can request to run a search on potential employees to know more about their criminal history. You can also request for background check on an individual for private investigation. Background checks are also requested by licensing agencies.
For you to run a search on an individual, you must have a signed consent from the person. Investigative agencies don't need to have any authorization from the person involved to run the search.
Minnesota Court Records
Any information about the courts in the state of Minnesota is available at the administrator of the courts website. The site also provides information on how you can obtain court records in Minnesota. The online search allows you to search for the superior or trial courts, Court of Appeals and the Supreme Court. To obtain copies of the actual case files, you will still have to contact the clerk of the court at the courthouse where the case was heard.
Minnesota Vital Records
Minnesota Vital Records include documents such as death certificates, birth certificates, marriage licenses and divorce certificates. The Office of Vital Records maintains all vital records in the state of Minnesota. Access to vital records in Minnesota is limited to those whose names are included in the license or record, parents, parties involved in marriage or divorce, close family members, their legal representatives, and legal guardians. The records may also be requested for academic or research purposes.
Birth records: Birth records in Minnesota are placed into two categories. There are those that date back to before 1908 and those that have been recorded from 1908 to present. All the birth records prior to 1908 were collected from county records of vital statistics and Minnesota church records.
Death records: Death records in the state of Minnesota are managed in two categories including early-1908 and from 1908 to present. Death certificates prior to 1925 are available at the Family History Library.
Marriage records: Marriage records dating back as early as 1840 are available at the Family History Library. All Marriage records are maintained at the Minnesota Vital Records Office.
Divorce records: Divorce records dating back to as early as 1840 are available at the Family History Library. All Marriage records are maintained at the Minnesota Vital Records Office. .
Access to court records, government records, vital records, criminal records and many other public records and information in Minnesota is a fundamental right. You only need to know where to look, what records and information are available for sharing, and how to make a request.
Minnesota State Court System
Understanding how the system of Minnesota state court works is very important as it helps you find court records easily.
Minnesota Courts Overview
The trial court system of Minnesota State consists of Workers' Compensation Court of Appeals, Tax Court, and District Courts.
To make your work easier, start searching for court records in Minnesota by simply going to courts by county. When you understand the trial court system, it will be easier to know where to find the files and records for each case.
The trial court system of Minnesota State is a unified one, and it grants District Court the general jurisdiction over all criminal and civil cases. District Courts are broadly organized into numerous divisions depending on case type, including Misdemeanor, Housing, Probate, Juvenile, Family, Civil, Criminal, Conciliation and Traffic.
District Courts
Minnesota District Courts have general jurisdiction to handle all criminal and civil cases. They are generally structured into several divisions depending on case type. The divisions include Civil, Juvenile, Traffic, Conciliation (Small Claims), housing, Misdemeanor, Probate, Family and Criminal. Some of these divisions share jurisdiction limit over certain types of cases.
District Courts may also have "Problem Solving" or Specialty programs, such as Community Court, Truancy Court, Mental Health Court, Drug Court, Peer Court or Teen Court.
Conciliation or Small Claims divisions have jurisdiction to handle most general civil claim cases involving less than $7,500 disputed amount. In case a consumer credit transaction is involved in a case, then the jurisdiction of Conciliation division is limited to claims for not more than $4,000.
Conciliation divisions do not have the jurisdiction to handle some types of cases, including medical malpractice, eviction, many requests for injunctive relief, requests for prejudgment remedies, defamation by slander or libel, class actions, majority of cases requesting specific performance, and disputes involving boundary or title of real estate.
Tax Court
Located at the Minnesota Judicial Center in St. Paul, the Minnesota Tax Court handles appeals of the orders and decisions by the Commissioner of Revenue as well as appeals of the local property tax valuations, exemptions, equalization, and classification.
Workers' Compensation Court of Appeals
Appeals of workers' compensation cases that have been decided by at the Workers' Compensation Division and at the Office of Administrative Hearings are heard by Workers' Compensation Court of Appeals.
Workers who are not satisfied by the decisions of Workers' Compensation Division or by the compensation judges who are based at the Office of Administrative Hearings appeal the Workers' Compensation Court of Appeals.
Minnesota Crime Statistics
Violent & Property Crime Rates in Minnesota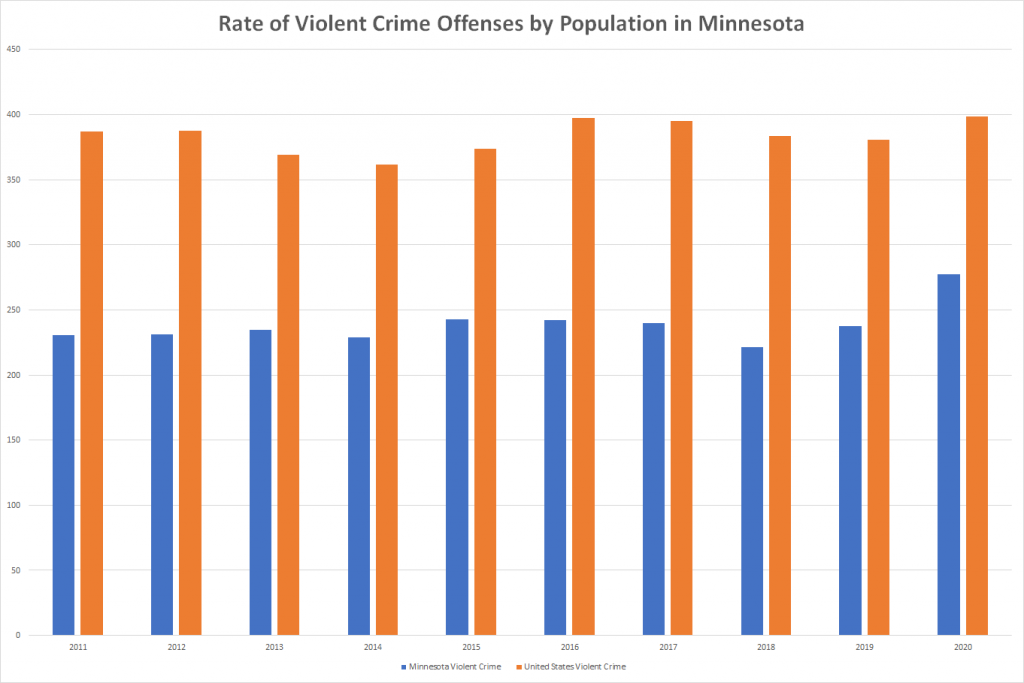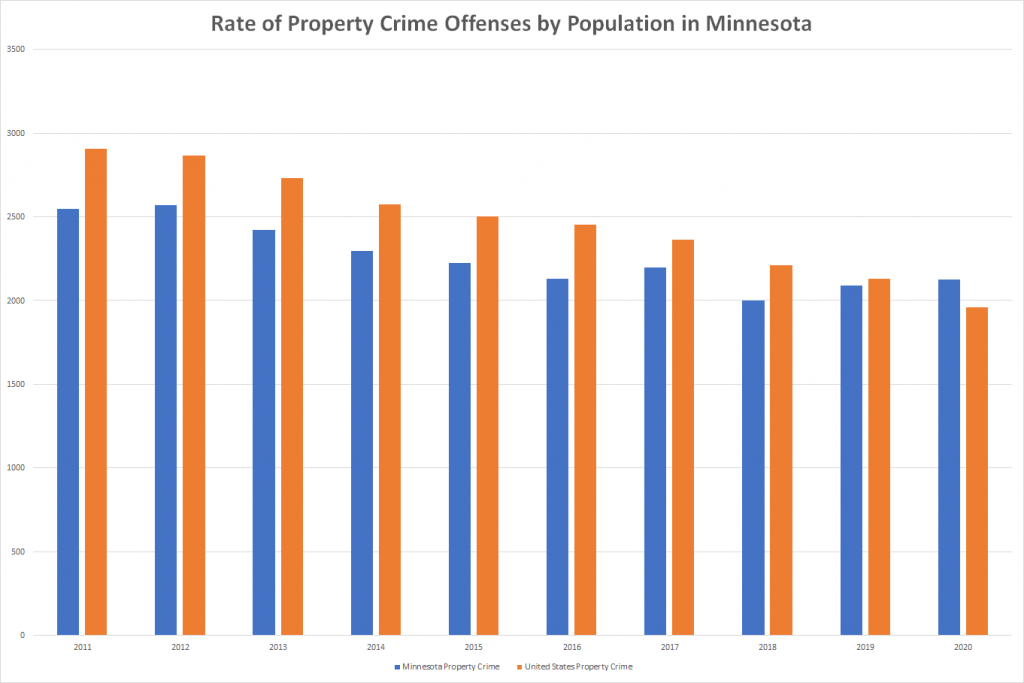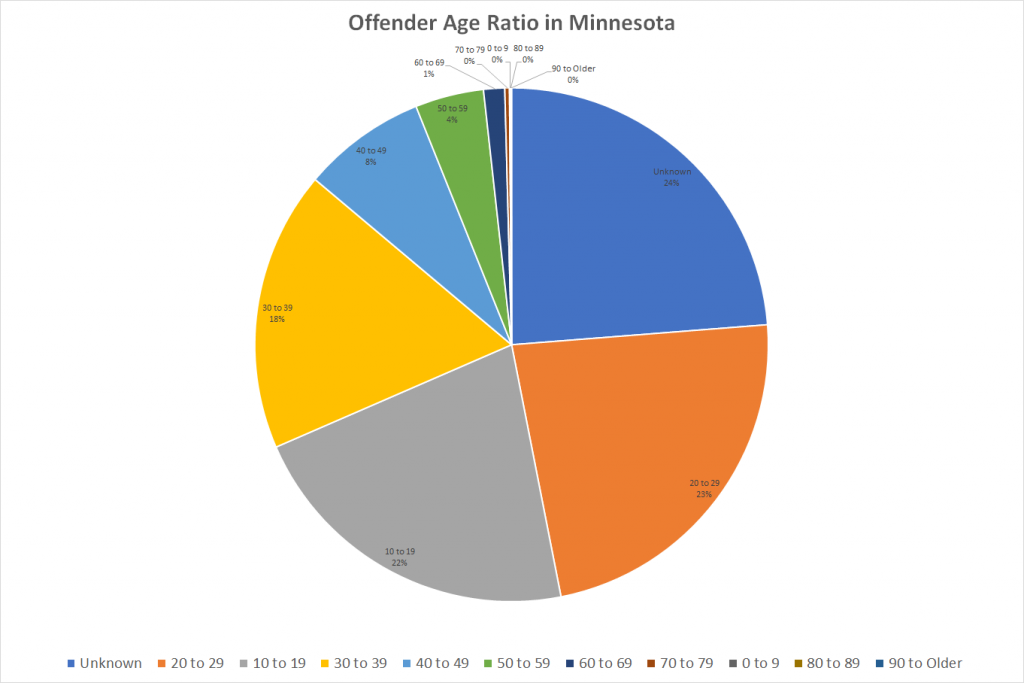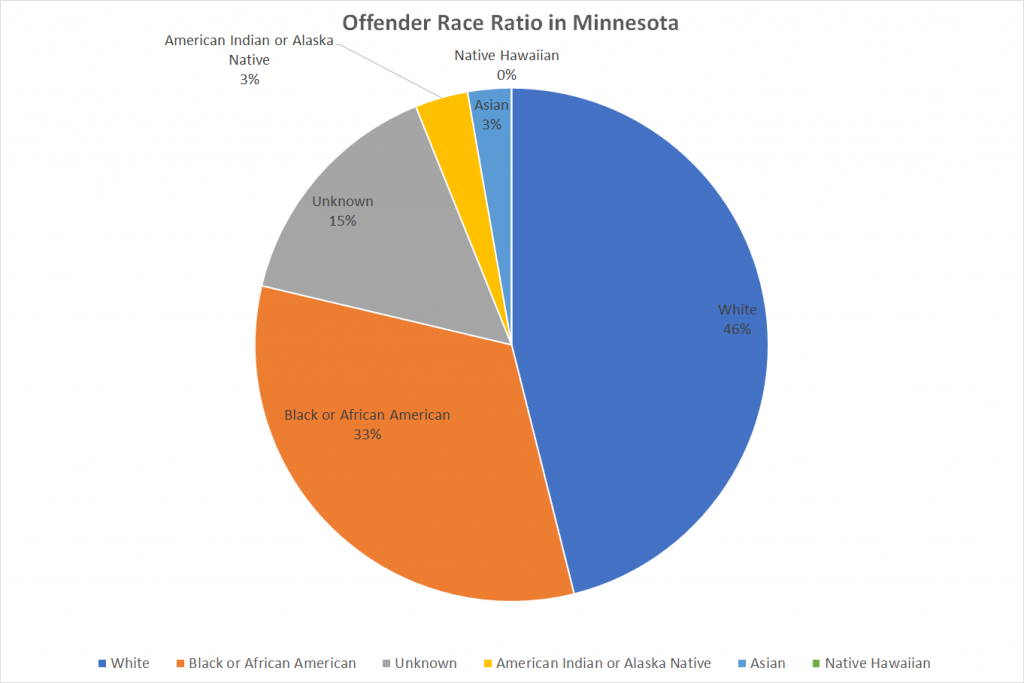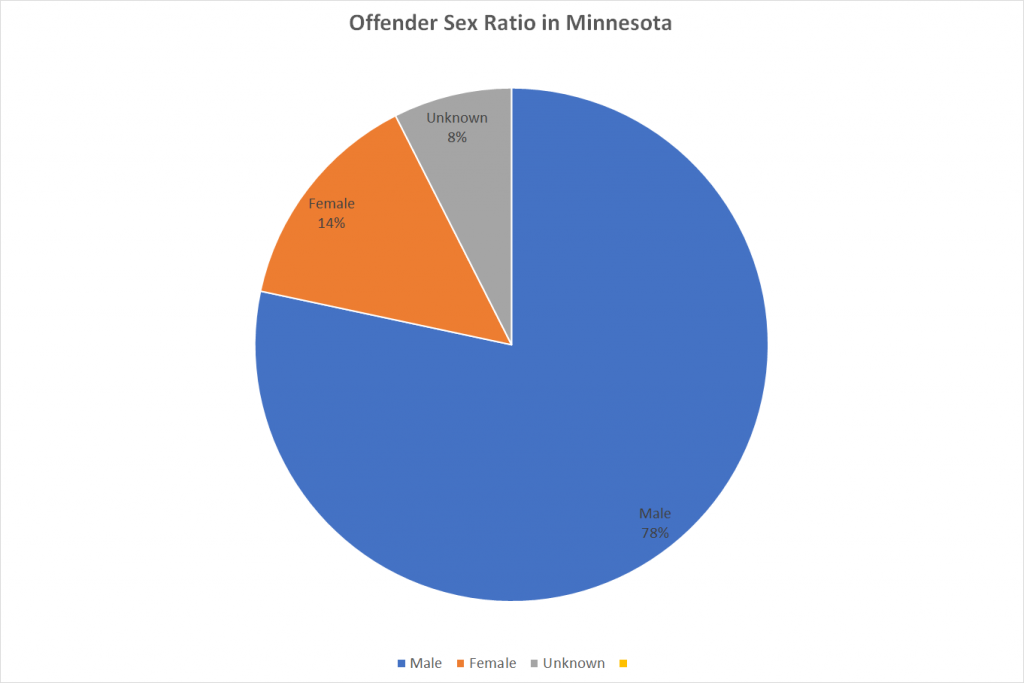 Arrests Offense in Minnesota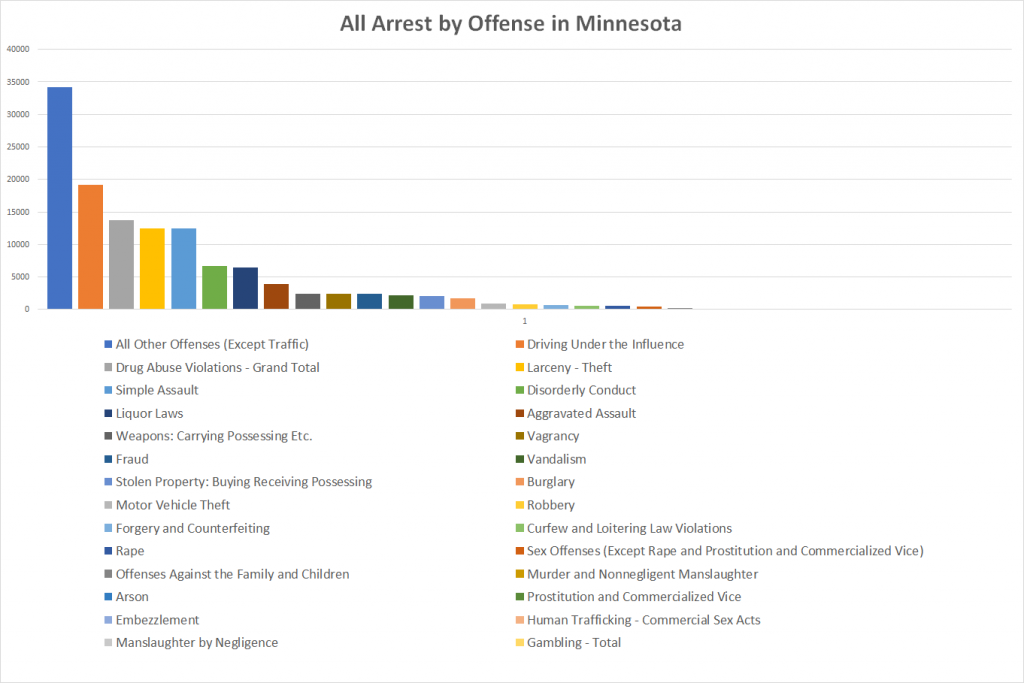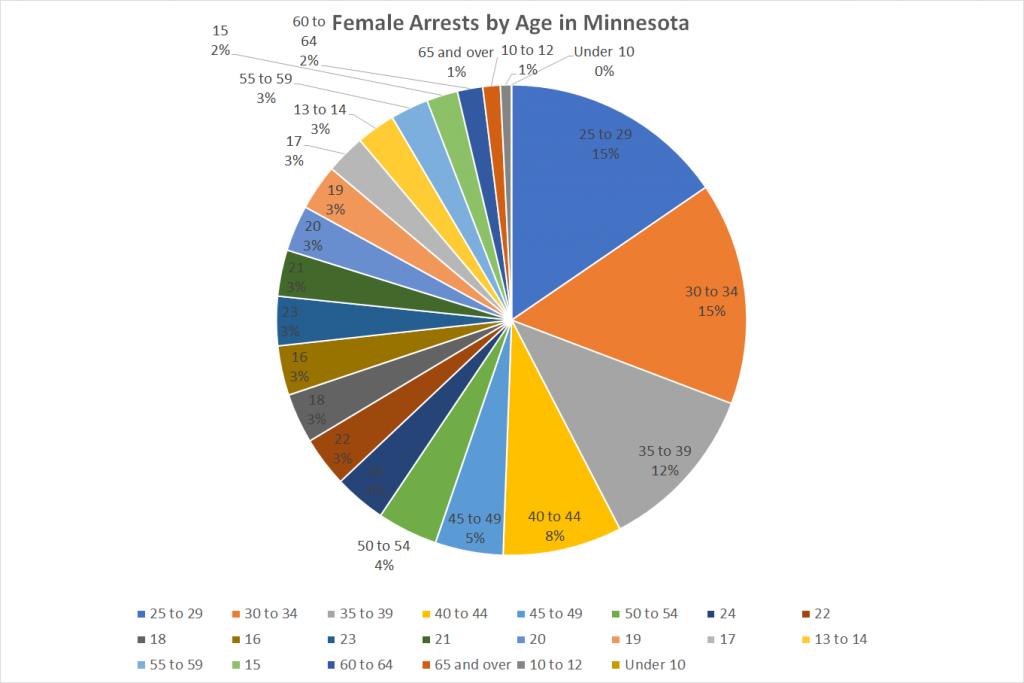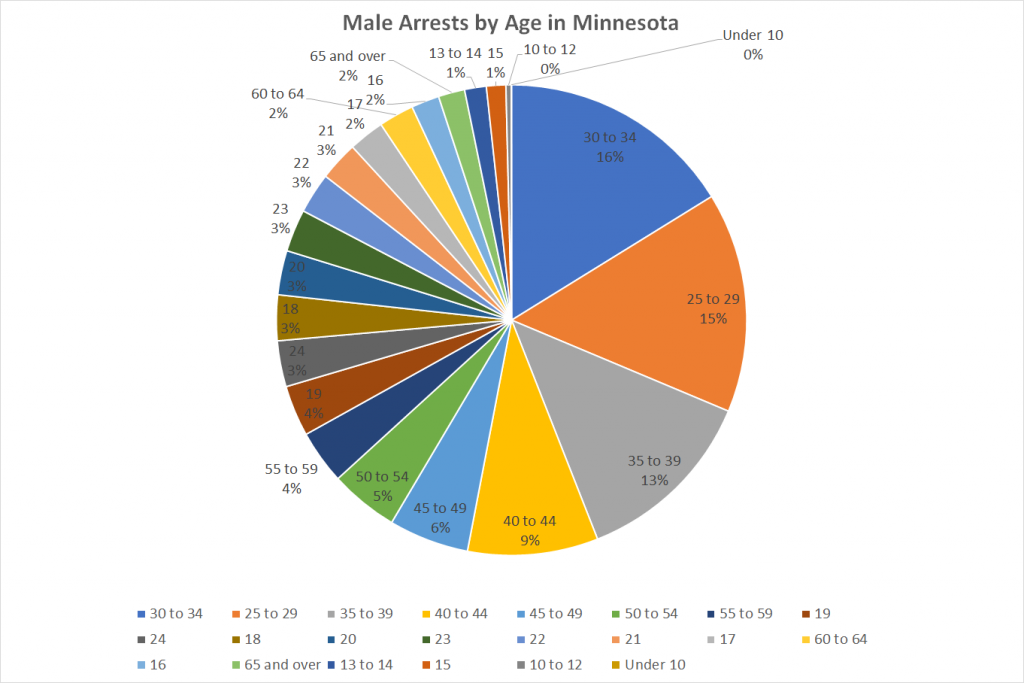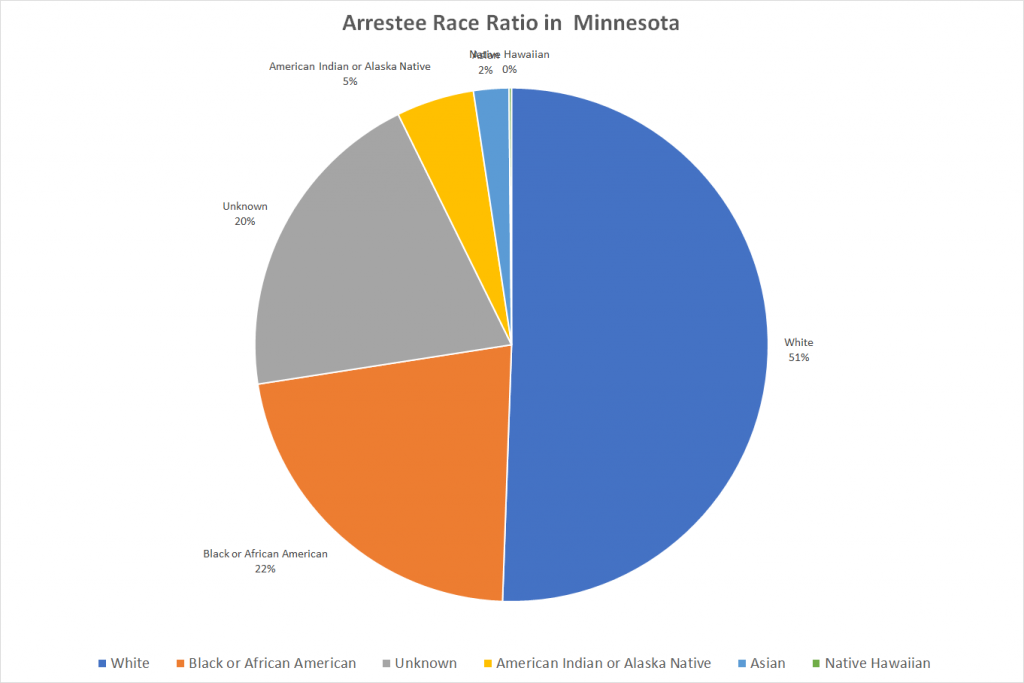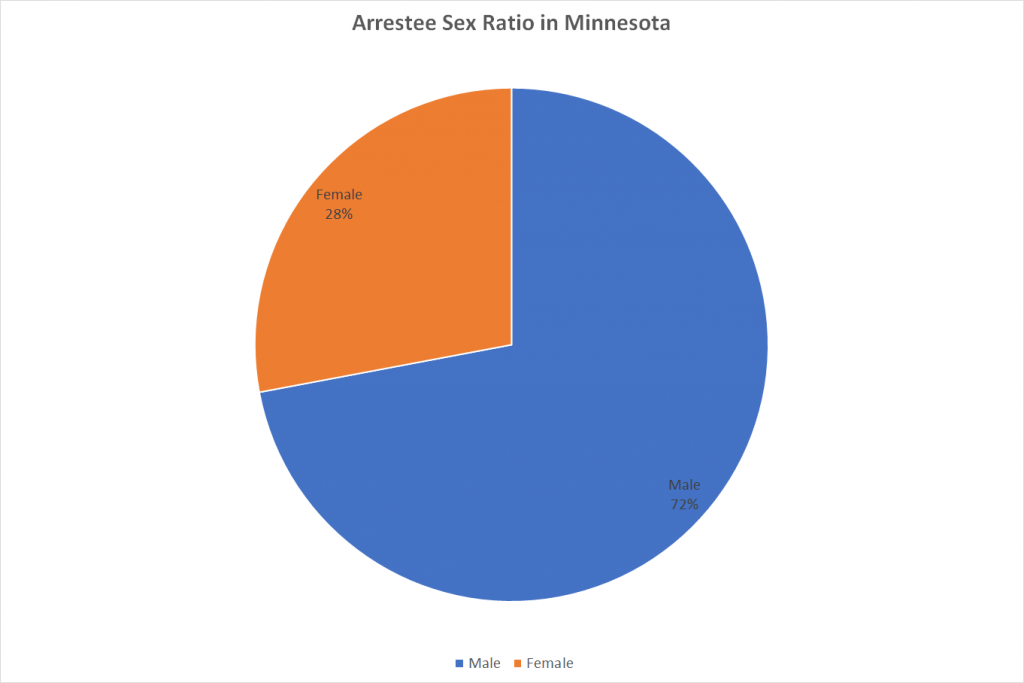 The latest data is from 2021. References: https://cde.ucr.cjis.gov/LATEST/webapp/#/pages/home
The Official Website of Minnesota County
Minneapolis Official Website of the City of Minneapolis Official Website of the City of Minneapolis, MN
Saint Paul Saint Paul, Minnesota | The most livable city in America The official website of the City of Saint Paul, Minnesota – the most livable city in America
Rochester Rochester, MN
Bloomington City of Bloomington MN
Duluth duluthmn.gov : City of Duluth, MN
Brooklyn Park Brooklyn Park Brooklyn Park
Plymouth City of Plymouth, MN
Maple Grove City of Maple Grove, community events, community center, events, city information, , Parks & Rec, government, services around the city Visit the city of Maple Grove website for information on community events, community center, events, city information, online services, Parks & Rec, government, services around the city, Maple Grove library, all the helpful resources for the community.
Woodbury Welcome to City of Woodbury, MN
St. Cloud St. Cloud, MN – Official Website
Eagan City of Eagan
Eden Prairie City of Eden Prairie Eden Prairie is recognized as a great place to work and raise a family and is consistently ranked among MONEY magazine's
Coon Rapids Coon Rapids, MN – Official Website
Burnsville Burnsville, MN – Official Website
Lakeville Lakeville, MN | Official Website
Hennepin County Hennepin County | Hennepin County The official website for Hennepin County government. Find information for residents and business, online services, county structure, and job postings.
Ramsey County Ramsey County The official website for Ramsey County government. Find information for residents and business, online services, county structure and job postings.
Dakota County Dakota County
Anoka County Anoka County, MN – Official Website
Washington County Washington County, MN – Official Website
Saint Louis County St. Louis County Minnesota
Stearns County Stearns County MN home page
Olmsted County Olmsted County Minnesota Official Website Official site of the government of Olmsted County, Minnesota.
Scott County Scott County, MN | Official Website
Wright County Wright County, MN – Official Website
Carver County Carver County, MN
Sherburne County Sherburne County, MN | Official Website
Rice County Rice County, MN | Official Website
Blue Earth County Blue Earth County, MN – Official Website
Crow Wing County Crow Wing County, MN – Official Website
Clay County Clay County, MN – Official Website
Otter Tail County Otter Tail County, MN | Live Your Best Life Here! Live Your Best Life Here! on Otter Tail County…
Chisago County Chisago County, MN – Official Website
Winona County Winona County
Goodhue County Goodhue County, MN – Official Website
Itasca County Itasca County, MN | Official Website
Beltrami County Beltrami County Minnesota
Kandiyohi County Welcome to Kandiyohi County, Minnesota
Mower County Mower County On-line, Austin MN
Benton County Benton County, MN | Official Website
Isanti County Isanti County, MN | Official Website
McLeod County Welcome to McLeod County, Minnesota
Steele County Welcome to Steele County, MN
Douglas County Douglas County, Minnesota
Carlton County Carlton County, MN | Official Website
Morrison County Morrison County, Minnesota
Nicollet County Nicollet County, MN – Official Website
Becker County Becker County, MN – Official Home Page
Polk County Polk County, MN
Freeborn County Freeborn County, MN – Official Website
Minnesota Jail Roster
| Type | Name | County | Inmate Locator | Phone Number | Inmate Search |
| --- | --- | --- | --- | --- | --- |
| Federal Prison | Rochester Federal Medical Center | Olmsted County | 2110 East Center Street, Rochester, MN 55904 | (507) 287-0674 | Federal Inmate Locator |
| Federal Prison | Sandstone Federal Correctional Institution | Pine County | 2300 County Road 29, Sandstone, MN 55072 | (320) 245-2262 | Federal Inmate Locator |
| Federal Prison | Duluth Federal Prison Camp | St. Louis County | 4464 Ralston Drive, Duluth, MN 55811 | (218) 722-8634 | Federal Inmate Locator |
| Federal Prison | Waseca Federal Correctional Institution | Waseca County | 1000 University Drive SW, Waseca, MN 56093 | (507) 835-8972 | Federal Inmate Locator |
| State Prison | Minnesota Correctional Facility – Lino Lakes | Anoka County | 7525 Fourth Avenue, Lino Lakes, MN 55014 | (651) 717-6100 | Inmate Search |
| State Prison | Minnesota Correctional Facility – Willow River/Moose Lake | Carlton County | 1000 Lake Shore Drive, Moose Lake, MN 55767 | (218) 485-5000 | Inmate Search |
| State Prison | Minnesota Correctional Facility – Rush City | Chisago County | 7600 525th Street, Rush City, MN 55069 | (320) 358-0400 | Inmate Search |
| State Prison | Minnesota Correctional Facility – Red Wing | Goodhue County | 1079 Highway 292, Red Wing, MN 55066 | (651) 267-3600 | Inmate Search |
| State Prison | Minnesota Correctional Facility – Red Wing | Goodhue County | 1079 Highway 292, Red Wing, MN 55066 | (651) 267-3600 | Inmate Search |
| State Prison | Minnesota Correctional Facility – Willow River/Moose Lake | Pine County | 86032 County Highway 61, Willow River, MN 55795 | (218) 372-3101 | Inmate Search |
| State Prison | Minnesota Correctional Facility – Faribault | Rice County | 1101 Linden Lane, Faribault, MN 55021-6400 | (507) 334-0700 | Inmate Search |
| State Prison | Minnesota Correctional Facility – Shakopee | Scott County | 1010 West Sixth Avenue, Shakopee, MN 55379 | (952) 496-4440 | Inmate Search |
| State Prison | Minnesota Correctional Facility – St. Cloud | Sherburne County | 2305 Minnesota Boulevard SE, St. Cloud, MN 56304 | (320) 240-3000 | Inmate Search |
| State Prison | Minnesota Correctional Facility – Togo | St. Louis County | 62741 Co Road 551, Togo, MN 55723 | (218) 376-4411 | Inmate Search |
| State Prison | Minnesota Correctional Facility – Oak Park Heights | Washington County | 5329 Osgood Avenue North, Stillwater, MN 55082-1117 | (651) 779-1400 | Inmate Search |
| State Prison | Minnesota Correctional Facility – Stillwater | Washington County | 970 Pickett Street, Bayport, MN 55003-1490 | (651) 779-2700 | Inmate Search |
| Aitkin County Jail Roster | Aitkin County Jail | Aitkin County | 217 2nd Street NW, Aitkin, MN 56431 | (218) 927-7456 | Inmate Roster |
| Anoka County Jail Roster | Anoka County Jail | Anoka County | 325 Jackson Street, Anoka, MN 55303 | (763) 422-6906 | Inmate Search |
| Becker County Jail Roster | Becker County Jail | Becker County | 925 Lake Avenue, Detroit Lakes, MN 56501 | (218) 847-2939 | Inmate Roster |
| Beltrami County Jail Roster | Beltrami County Jail | Beltrami County | 626 Minnesota Avenue NW, Bemidji, MN 56601 | (218) 333-4189 | Inmate Roster |
| Benton County Jail Roster | Benton County Jail | Benton County | 581 MN-23, Foley, MN 56329 | (320) 968-8180 | Inmate Search |
| Blue Earth County Jail Roster | Blue Earth County Jail | Blue Earth County | 401 Carver Road, Mankato, MN 56001 | (507) 304-4830 | Inmate Roster |
| Brown County Jail Roster | Brown County Jail | Brown County | 15 S Washington Street, New Ulm, MN 56073 | (507) 233-6775 | Inmate Roster |
| Carlton County Jail Roster | Carlton County Jail | Carlton County | 317 Walnut Avenue, Carlton, MN 55718 | (218) 384-4560 | Inmate Roster |
| Carver County Jail Roster | Carver County Jail | Carver County | 606 E 4th Street, Chaska, MN 55318 | (952) 361-1278 | Inmate Roster |
| Cass County Jail Roster | Cass County Jail | Cass County | 300 Minnesota Avenue W, Walker, MN 56484 | (218) 547-2441 | Inmate Roster |
| Chippewa County Jail Roster | Chippewa County Jail | Chippewa County | 629 N 11th Street, Montevideo, MN 56265 | (320) 269-2121 | Inmate Roster |
| Chisago County Jail Roster | Chisago County Jail | Chisago County | 111 N Main Street, Center City, MN 55012 | (651) 257-2931 | Jail Roster |
| Clay County Jail Roster | Clay County Jail | Clay County | 915 9th Avenue N, Moorhead, MN 56560 | (218) 299-5163 | Inmate Roster |
| Clearwater County Jail Roster | Clearwater County Jail | Clearwater County | 213 Main Avenue N, Bagley, MN 56621 | (218) 694-6226 | Inmate Roster |
| Cook County Jail Roster | Cook County Jail | Cook County | 143 Gunflint Trail, Grand Marais, MN 55604 | (218) 387-3030 | Inmate Roster |
| Cottonwood County Jail Roster | Cottonwood County Jail | Cottonwood County | 902 5th Avenue, Windom, MN 56101 | (507) 831-1375 | Inmate Roster |
| Crow Wing County Jail Roster | Crow Wing County Jail | Crow Wing County | 313 Laurel Street, Brainerd, MN 56401 | (218) 822-7050 | Inmate Roster |
| Dakota County Jail Roster | Dakota County Jail | Dakota County | 1580 Hwy 55, Hastings, MN 55033 | (651) 438-4700 | Inmate Search |
| Dodge County Jail Roster | Dodge County Sheriff's Office | Dodge County | 22 6th Street E, Mantorville, MN 55955 | (507) 635-6200 | call the office |
| Douglas County Jail Roster | Douglas County Jail | Douglas County | 509 3rd Avenue W, Alexandria, MN 56308 | (320) 762-2139 | Inmate Search |
| Faribault County Jail Roster | Faribault County Jail | Faribault County | 320 Dr. H. Russ Street, Blue Earth, MN 56013 | (507) 526-5148 | Inmate Roster |
| Fillmore County Jail Roster | Fillmore County Jail | Fillmore County | 901 Houston Street NW, Preston, MN 55965 | (507) 765-3874 | Jail Roster |
| Freeborn County Jail Roster | Freeborn County Adult Detention Center | Freeborn County | 411 S Broadway Avenue, Albert Lea, MN 56007 | (507) 377-5267 | Jail Roster |
| Goodhue County Jail Roster | Goodhue County Adult Detention Center | Goodhue County | 430 W 6th Street, Red Wing, MN 55066 | (651) 267-2825 | Inmate Roster |
| Hennepin County Jail Roster | Hennepin County Adult Detention Center (City Hall) | Hennepin County | 350 South 5th Street, Minneapolis, MN 55415 | (612) 348-5112 | Inmate Search |
| Hennepin County Jail Roster | Hennepin County Adult Detention Center (Public Safety Facility) | Hennepin County | 401 South 4th Avenue, Minneapolis, MN 55415 | (612) 348-5112 | Inmate Search |
| Houston County Jail Roster | Houston County Jail | Houston County | 304 S Marshall Street, Caledonia, MN 55921 | (507) 725-3379 ext. 4120 | Inmate Roster |
| Hubbard County Jail Roster | Hubbard County Jail | Hubbard County | 301 Court Avenue, Park Rapids, MN 56470 | (218) 732-2512 | Inmate Roster |
| Isanti County Jail Roster | Isanti County Jail | Isanti County | 509 18th Avenue SW, Cambridge, MN 55008 | (763) 689-2397 | Inmate Roster |
| Itasca County Jail Roster | Itasca County Jail | Itasca County | 440 NE 1st Avenue, Grand Rapids, MN 55744 | (218) 327-2875 | Jail Roster |
| Jackson County Jail Roster | Jackson County Jail | Jackson County | 400 Sherman Street, Jackson, MN 56143 | (507) 847-4420 | Jail Roster |
| Kanabec County Jail Roster | Kanabec County Jail | Kanabec County | 18 North Vine Street, Mora, MN 55051 | (320) 679-8402 | Inmate Search |
| Kandiyohi County Jail Roster | Kandiyohi County Jail | Kandiyohi County | 2201 23rd Street NE, Willmar, MN 56201 | (320) 214-6700 | Inmate Roster |
| Koochiching County Jail Roster | Koochiching County Jail | Koochiching County | 715 4th Street, International Falls, MN 56649 | (218) 283-4416 | Inmate Roster |
| Lac qui Parle County Jail Roster | Lac qui Parle County Sheriff's Office | Lac qui Parle County | 600 6th Street, Madison, MN 56256 | (320) 598-3720 | Inmate Roster |
| Lake County Jail Roster | Lake County Jail | Lake County | 613 3rd Avenue, Two Harbors, MN 55616 | (218) 834-8355 | Jail Roster |
| Le Sueur County Jail Roster | Le Sueur County Jail | Le Sueur County | 88 South Park Avenue, Le Center, MN 56057 | (507) 357-8274 | Inmate Roster |
| Lyon County Jail Roster | Lyon County Jail | Lyon County | 611 West Main Street, Marshall, MN 56258 | (507) 537-7666 | Inmate Roster |
| McLeod County Jail Roster | McLeod County Jail | McLeod County | 801 East 10th Street, Glencoe, MN 55336 | (320) 864-5191 | Inmate Roster |
| Martin County Jail Roster | Martin County Jail | Martin County | 201 Lake Avenue, Fairmont, MN 56031 | (507) 238-3150 | Inmate Roster |
| Meeker County Jail Roster | Meeker County Jail | Meeker County | 326 N Ramsey Avenue, Litchfield, MN 55355 | (320) 693-5415 | Inmate Roster |
| Mille Lacs County Jail Roster | Mille Lacs County Jail | Mille Lacs County | 640 3rd Street SE, Milaca, MN 56353 | (320) 983-8244 | Inmate Roster |
| Morrison County Jail Roster | Morrison County Jail | Morrison County | 213 1st Avenue SE, Little Falls, MN 56345 | (320) 632-2673 | Inmate Roster |
| Mower County Jail Roster | Mower County Jail | Mower County | 201 2nd Avenue NE, Austin, MN 55912 | (507) 437-9562 | Inmate Roster |
| Nicollet County Jail Roster | Nicollet County Jail | Nicollet County | 501 S Minnesota Avenue, St. Peter, MN 56082 | (507) 934-7161 | Inmate Roster |
| Nobles County Jail Roster | Nobles County Jail | Nobles County | 1530 Airport Road, Worthington, MN 56187 | (507) 295-5378 | Inmate Roster |
| Olmsted County Jail Roster | Olmsted County Adult Detention Center | Olmsted County | 101 4th Street SE, Rochester, MN 55904 | (507) 328-6790 | Inmate Roster |
| Otter Tail County Jail Roster | Otter Tail County Detention Center | Otter Tail County | 416 S. Mill Street, Fergus Falls, MN 56537 | (218) 998-8556 | Inmate Roster |
| Pennington County Jail Roster | Pennington County Jail | Pennington County | 102 1st Street West, Thief River Falls, MN 56701 | (218) 681-6161 | Inmate Roster |
| Pine County Jail Roster | Pine County Jail | Pine County | 635 Northridge Drive NW, Pine City, MN 55063 | (320) 629-8400 | Inmate Roster |
| Pipestone County Jail Roster | Pipestone County Jail | Pipestone County | 416 S Hiawatha Avenue, Pipestone, MN 56164 | (507) 825-1100 | Inmate Roster |
| Ramsey County Jail Roster | Ramsey County Adult Detention Center | Ramsey County | 425 Grove Street, Saint Paul, MN 55101 | (651) 266-9350 | Inmate Roster |
| Redwood County Jail Roster | Redwood County Sheriff's Office | Redwood County | 303 E 3rd Street, Redwood Falls, MN 56283 | (507) 637-4036 | Inmate Roster |
| Renville County Jail Roster | Renville County Jail | Renville County | 104 S 4th Street, Olivia, MN 56277 | (320) 523-3600 | Inmate Roster |
| Rice County Jail Roster | Rice County Jail | Rice County | 118 Third Street NW, Faribault, MN 55021 | (507) 332-6021 | Inmate Roster |
| Roseau County Jail Roster | Roseau County Detention Center | Roseau County | 604 5th Avenue SW, Roseau, MN 56751 | (218) 463-1421 | Jail Roster |
| Scott County Jail Roster | Scott County Jail | Scott County | 301 Fuller Street S, Shakopee, MN 55379 | (952) 496-8327 | Inmate Roster |
| Sherburne County Jail Roster | Sherburne County Jail | Sherburne County | 13880 Business Center Drive NW, Elk River, MN 55330 | (763) 765-3800 | Inmate Search |
| Sibley County Jail Roster | Sibley County Jail | Sibley County | 419 Harrison Street, Gaylord, MN 55334 | (507) 237-4337 | Inmate Roster |
| St. Louis County Jail Roster | St. Louis County Jail | St. Louis County | 4334 Haines Road, Duluth, MN 55811 | (218) 726-2345 | Inmate Roster |
| Stearns County Jail Roster | Stearns County Jail | Stearns County | 807 Courthouse Square, St. Cloud, MN 56303 | (320) 259-3750 | Inmate Search |
| Steele County Jail Roster | Steele County Detention Center | Steele County | 2500 Alexander Street SW, Owatonna, MN 55060 | (507) 446-7000 | Inmate Roster |
| Swift County Jail Roster | Swift County Sheriff | Swift County | 301 14th Street N, Benson, MN 56215 | (320) 843-3133 | Inmate Roster |
| Todd County Jail Roster | Todd County Jail | Todd County | 115 3rd Street S, Long Prairie, MN 56347 | (320) 732-7743 | Inmate Roster |
| Wabasha County Jail Roster | Wabasha County Jail | Wabasha County | 848 17th Street East, Wabasha, MN 55981-5033 | (651)-565-3361 | Inmate Roster |
| Wadena County Jail Roster | Wadena County Detention Facility | Wadena County | 415 S Jefferson Street, Wadena, MN 56482 | (218) 631-7600 | Inmate Roster |
| Waseca County Jail Roster | Waseca County Jail | Waseca County | 122 3rd Avenue NW, Waseca, MN 56093 | (507) 835-0510 | Inmate Roster |
| Washington County Jail Roster | Washington County Jail | Washington County | 15015 62nd Street N, Stillwater, MN 55082 | (651) 430-7900 | Jail Roster |
| Watonwan County Jail Roster | Watonwan County Jail | Watonwan County | 715 3rd Avenue S, St. James, MN 56081 | (507) 375-1206 | Inmate Roster |
| Wilkin County Jail Roster | Wilkin County Jail | Wilkin County | 515 Dacotah Avenue, Breckenridge, MN 56520 | (218) 643-1205 | Inmate Roster |
| Winona County Jail Roster | Winona County Jail | Winona County | 201 West Third Street, Winona, MN 55987 | (507) 457-6503 | Inmate Roster |
| Wright County Jail Roster | Wright County Jail | Wright County | 3800 Braddock Avenue NE, Buffalo, MN 55313 | (763) 682-7653 | Jail Roster |
| Yellow Medicine County Jail Roster | Yellow Medicine County Sheriff | Yellow Medicine County | 415 9th Avenue, Granite Falls, MN 56241 | (320) 564-2130 | Inmate Roster |
Anoka County Jail Inmate Locator Locate an inmate of the Anoka County jail.
Becker County Jail In-Custody List Becker County Inmates In Custody
Beltrami County Custody Beltrami County Jail Inmate Search
Benton County Current Inmate Roster Archonix XJail Public
Sheriff's Office | Carlton County, MN Carlton County Inmate Tracker
Daily Inmate Roster | Carver County, MN Carver County Daily Inmate Roster
Detention Center Jail Cass County Jail Roster
Inmate Roster | Clay County, MN – Official Website Clay County Sheriff's Office Inmate Search
Inmate List – Clearwater County, MN Clearwater County Inmate Look Up
Jail| Dakota County Dakota County Jail Inmate Search
Jail Roster/Warrant List | Goodhue County, MN – Official Website Find information on a detainee or individual that has a warrant for arrest.
Hennepin County > Sheriff's Jail Roster Hennepin County Sheriff's Jail Roster
Custody Houston County Inmate Search
In Custody | Isanti County, MN Isanti County Jail Inmate Look Up
Kanabec County Inmate Locator Kanabec County Inmate Lookup
Jail | Koochiching County, MN Koochiching County Jail Roster Search
Lyon County Jail In Custody List Lyon County Jail Inmates
In Custody List McLeod County Sheriff's List of Inmates in Custody
Inmate Listing – Nobles County Minnesota Nobles County Inmate Listing
Olmsted County Detention Center Inmate List Adult Detention Center (Jail) In Custody List shows who's in custody (arrests). ?The list is updated every day.
Otter Tail County Police Custody Search Inmate information available through this website is public data and provided in accordance with Minnesota Statutes 13.82, 13.85 and 641.05.
Pennington County Custody Pennington County Sheriff's Department Jail Roster
Pipestone County Custody Pipestone County Jail Inmates
Inmates In-Custody (Booking Reports) | Ramsey County Access reports of inmates in-custody at the Ramsey County Adult Detention Center
In Custody – Redwood County, MN Redwood County Inmates In Custody
Renville County Sheriff's Inmate List Welcome to the Renville County Sheriff's Office
Jail | Rice County, MN A list of the inmates housed in the Jail.
St. Louis County Jail inmates St Louis County Jail Inmate Roster
Jail Roster | Scott County, MN Scott County Sheriff's Department Jail Search
:: Sherburne County :: Inmate Locator Sherburne County Inmate Locator
Stearns County Inmate Search Inmate / Warrant Searches
Swift County Sheriff Swift County List of Inmates
In Custody List | Wadena County, MN – Official Website Access the Wadena County Jail in custody list.
Watonwan County, MN – Official Website – The County Jail Watonwan County Jail Search
Inmate Roster – Jail – Winona County Winona County Inmate Roster
Jail | Wright County, MN – Official Website Wright County Jail Weekly Census
Offender Search Criteria Minnesota Department of Corrections
BCA Home – Background Checks Minnesota Background Checks
Minnesota Judicial Branch – AccessCaseRecords Minnesota Judicial Branch Access Case Records
Search for Offenders & Fugitives / Minnesota.gov Minnesota Sex Offender Registry Search