Georgia Public Records
The residents of the state of Georgia have the right to access, examine, obtain and preview public records. This is according to the Georgia public records law.
The state of Georgia has adopted public records law known as the Georgia Open Records Act. The Act compels the government to make its records available to the public. Therefore, the law gives every member of the public the right and the ability to access all government records, unless specified otherwise by the state statute or court.
Records subject to the Georgia Open Records Act include all records created, acquired, or maintained by public entities at all levels including executive, legislative, and judicial branches.
Georgia Criminal Records
Criminal records checks in Georgia can be done on anyone by authorized individuals, employment agencies, and licensing agencies. Any employer who wishes to apply for a criminal background check may need to have signed consent from the applicant. You can also request for your own criminal history records without having to show any signed authorization.? Background checks are done through an online system. The background checks generally give arrest records, serious traffic violations, arrest warrants, misdemeanors, felonies, sex offender listing, juvenile records, parole information, and jail and inmate records.
Arrest records are considered public records and are therefore accessible to the public. You can also request for jail and inmate records. To gain any information regarding offenders in Georgia and to get more information regarding services for victims, you simply need to visit the Georgia Department of Corrections website. To locate an offender, you can search on the site by either an Offender Number or a First Name and Last Name.
Georgia Court Records
Any information about the courts in the state of Georgia and court cases can be found at the administrator of the courts' website. The website also provides you with useful information and links to help you obtain court records in Georgia. You will be able to search for Supreme Court, Court of Appeals and Inferior Courts. If you wish to obtain copies of the actual case files, you will have to make a request through the clerk of the court at the particular courthouse where the case was heard.
Georgia Vital Records
The Office of Vital Records has the responsibility to maintain all vital records in Georgia. These records include such documents as birth certificates, death certificates, marriage licenses and certificates, and divorce records. If you wish to obtain any of the vital records in Georgia, you should send your request with the required documentation via mail at State Office of Vital Records, 1680 Phoenix Boulevard, Suite 100 Atlanta, GA 30349, 1-800-436-7442.
Birth records: The state of Georgia started recording births in an organized way in 1919 even though records exist before this year. Birth records prior to 1919 are available at the Family History Library. You will be required to pay $25 to be provided with a copy of birth certificate. Birth records from 1919 to present are available at the Department of Public Health.
Death records: Statewide registration of deaths in Georgia was introduced in 1919 but there was no full compliance until 1922. Death records are available from 1919. You can obtain death records by directing your request to the Georgia County Health Department or at the Georgia Department of Human Resources.
Marriage records: Marriage records are available as early as before 1805, and you can request for these records by writing to the court of ordinary or local clerk if you wish to obtain any of these records. Marriage records before 1900 are currently available at the Georgia Department of Archives and History. The Family History Library keeps copies of some marriage records dating back to early 1900s.
Divorce records: the state of Georgia organizes divorce catalog into two categories. The first category comprises of divorce records before 1952 while the second category comprises of divorce records after 1952.
Whatever you need government records for, the law allows you to request for it provided it is covered by the Georgia Open Records Act and it is not exempt by court order.
Georgia State Court System
Understanding how the system of Georgia state court works is very important as it helps you find court records easily.
Georgia Courts Overview
The trial court system of Georgia State consists of Recorder's Courts, Municipal Courts, Civil Courts, Magistrate Courts, Probate Courts, Juvenile Courts, Sate Courts, and Superior Courts.
To make your work easier, start searching for court records in Georgia by simply going to courts by county.
Georgia Superior Courts
Georgia Superior Courts have general jurisdiction to handle all types of civil and criminal cases, but typically, they only handle cases that other courts have no jurisdiction over.
Civil cases handled by these courts include domestic relations, title to real property and equity. Criminal cases that Superior Courts hear include lesser-included offenses and felonies.
All Superior Courts have Family Court divisions with jurisdiction to handle divorce and related cases involving children, such as child abuse, child support, paternity, legitimacy, domestic violence, and custody. Family Court divisions can also handle other types of cases, including those cases that other courts have transferred to them.
Georgia State Courts
Georgia State Courts have exclusive jurisdiction to handle certain types of criminal and civil cases. Civil cases that these courts handle include all civil actions that do not fall under the exclusive jurisdiction limit of Supreme Courts. Criminal cases include traffic offenses and misdemeanor criminal cases.
Georgia Juvenile Courts
Georgia Juvenile Courts have limited original jurisdiction to handle cases that involve children who are alleged to be deprived, unruly, delinquent, or in need of treatment or rehabilitation due to mental retardation or mental illness.
These courts also handle cases that involve judicial consent for minors particularly when required for abortion, enlistment, employment, marriage, and other circumstances. They also handle juvenile traffic offenses.
They share jurisdiction over certain crimes committed by children with Superior Courts. However, Juvenile Courts have no jurisdiction to handle serious criminal cases that fall under the limited jurisdiction of Superior Courts, such as armed robbery, murder and rape.
Georgia Probate Courts
Georgia Probate Courts have limited jurisdiction over cases involving guardianships and conservatorship of incompetent person or minors, the probate of wills, involuntary mental health commitments, the administration of estates, and other types of all probate cases.
With authorization, a probate Court may also hear other cases including some criminal commitment hearings, some traffic cases, and some fish and game regulation violations.
Georgia Magistrate Courts
These courts have exclusive jurisdiction to handle certain types of criminal and civil cases. They don't offer jury trials, and the case can be transferred to a State Court or Superior Court in case a proper request is made.
Criminal cases heard by these courts include county ordinance violations, some minor criminal offenses, and preliminary hearings. Magistrate Courts handle civil cases for claims below $15,000 in dispute. Typically, the cases handled by Georgia Magistrate Courts include deposit account fraud and landlord-tenant cases.
Georgia Civil Courts
Augusta-Richmond County and Macon-Bibb County have Civil Courts that hear civil cases involving claims less than $25,000 (Macon-Bibb) or $45,000 (Augusta-Richmond) in dispute. Georgia Civil Courts can offer jury trials to the eligible cases. Clerks and judges of these courts are also clerks and judges of Magistrate Courts.
Georgia Recorder's Courts
These courts handle preliminary hearings for criminal cases, some criminal cases, county and city ordinance violations, and traffic infractions.
Georgia Municipal Courts
Municipal Courts have been established by some municipalities. These courts have exclusive jurisdiction over preliminary hearings for some criminal cases and municipal ordinance violations. Some of these courts may share jurisdiction for some minor criminal offenses with other courts.
Georgia Court Notes
There are some Georgia Courts that have special programs known as Accountability Courts, which are actually part of existing courts. The Accountability Court mainly focuses on personal responsibility and rehabilitation. Accountability Courts include Mental Health Courts, Veterans Courts, Child Support Problem Solving Courts, Juvenile Mental Health Courts, Family Dependency Treatment Courts, Juvenile Drug Courts, DUI Courts, and Adult/Felony Drug Courts.
Georgia Crime Statistics
Violent & Property Crime Rates in Georgia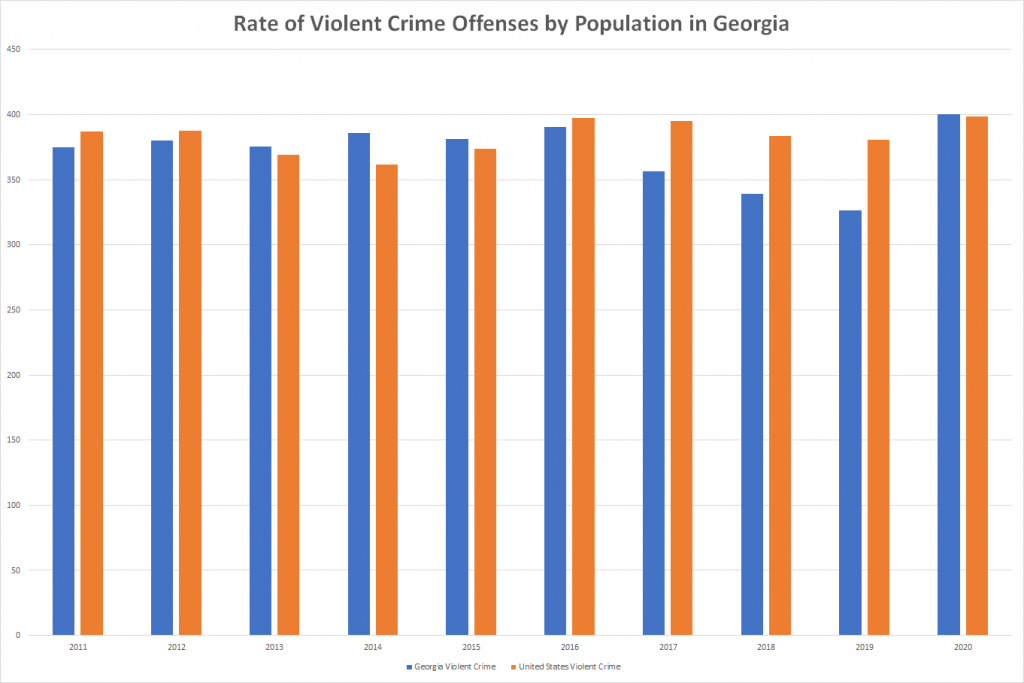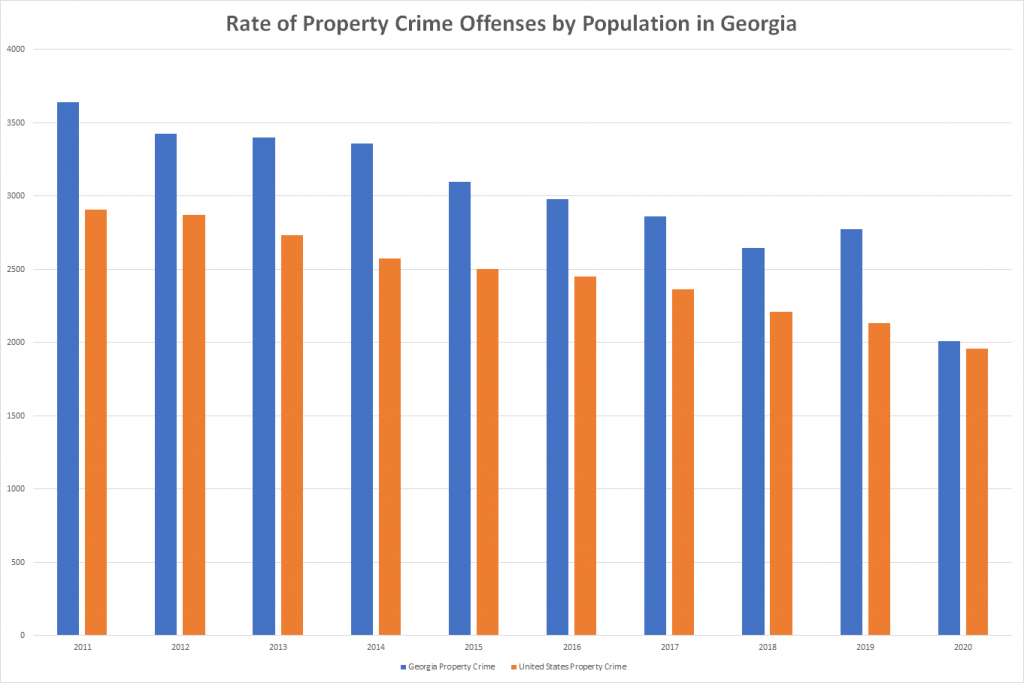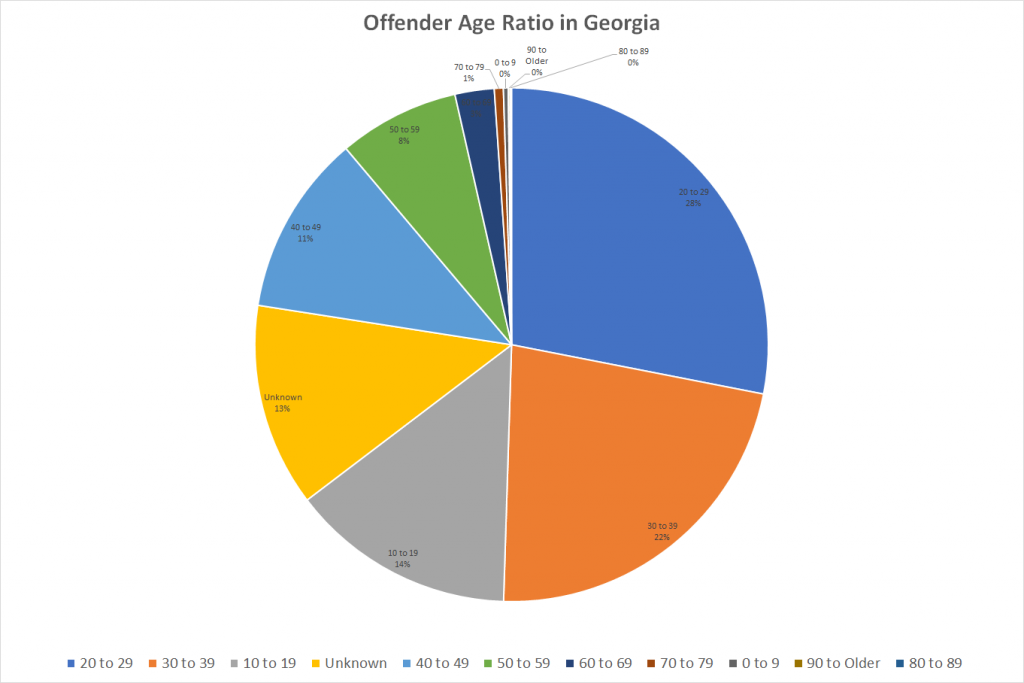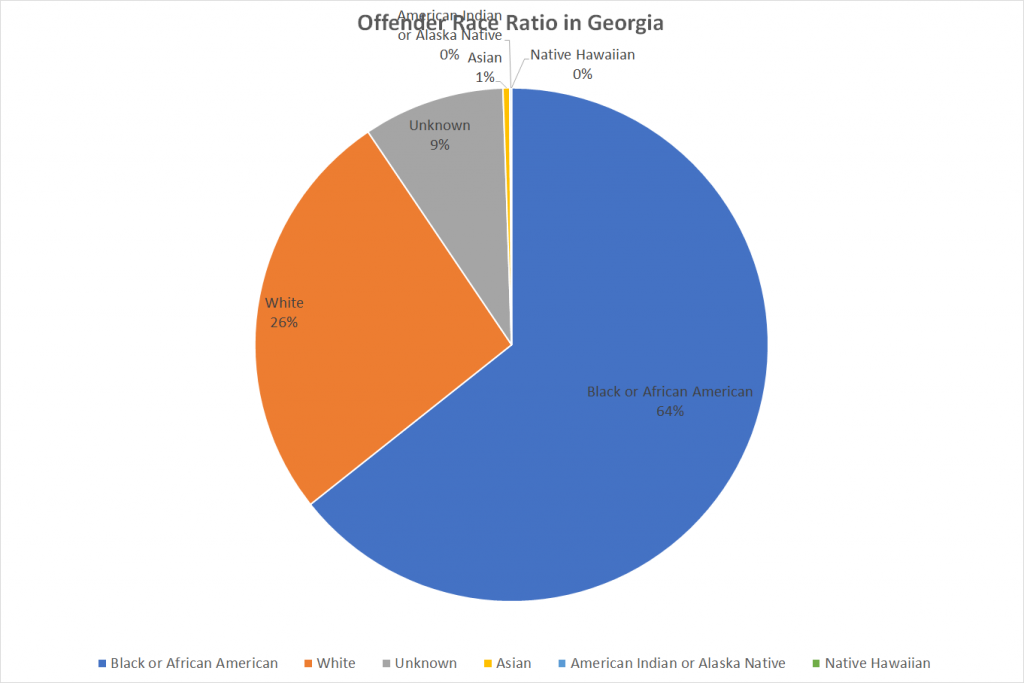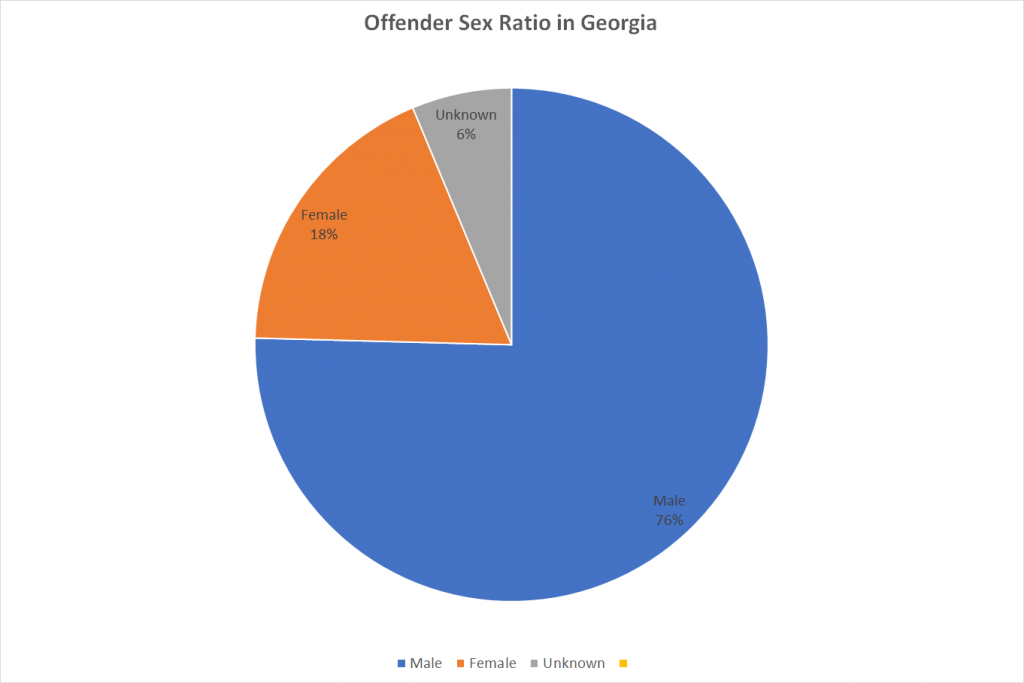 Arrests Offense in Georgia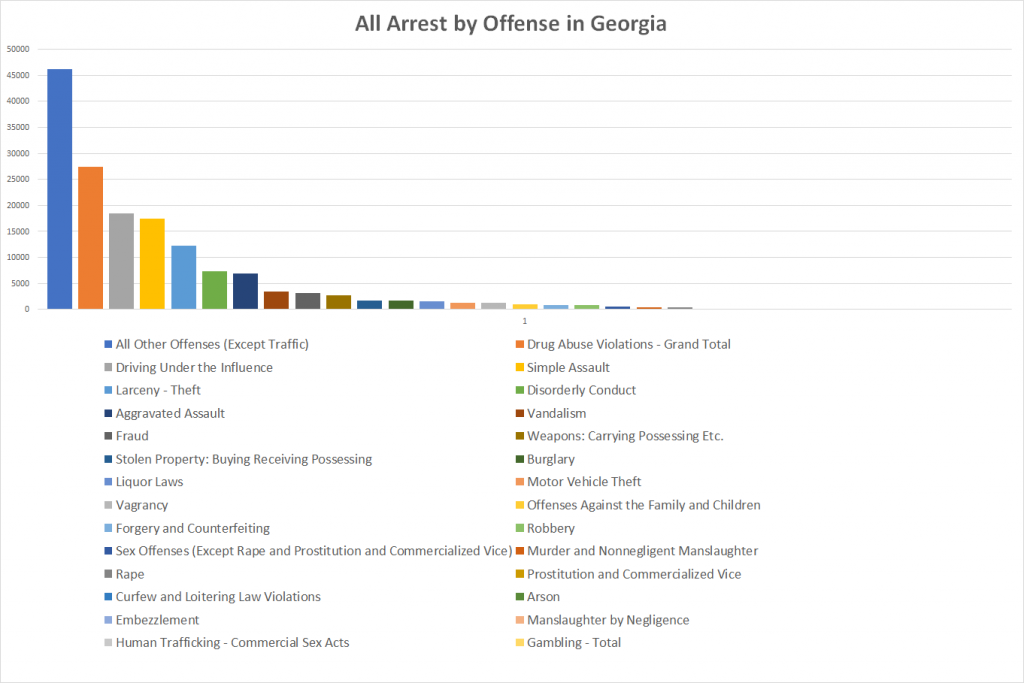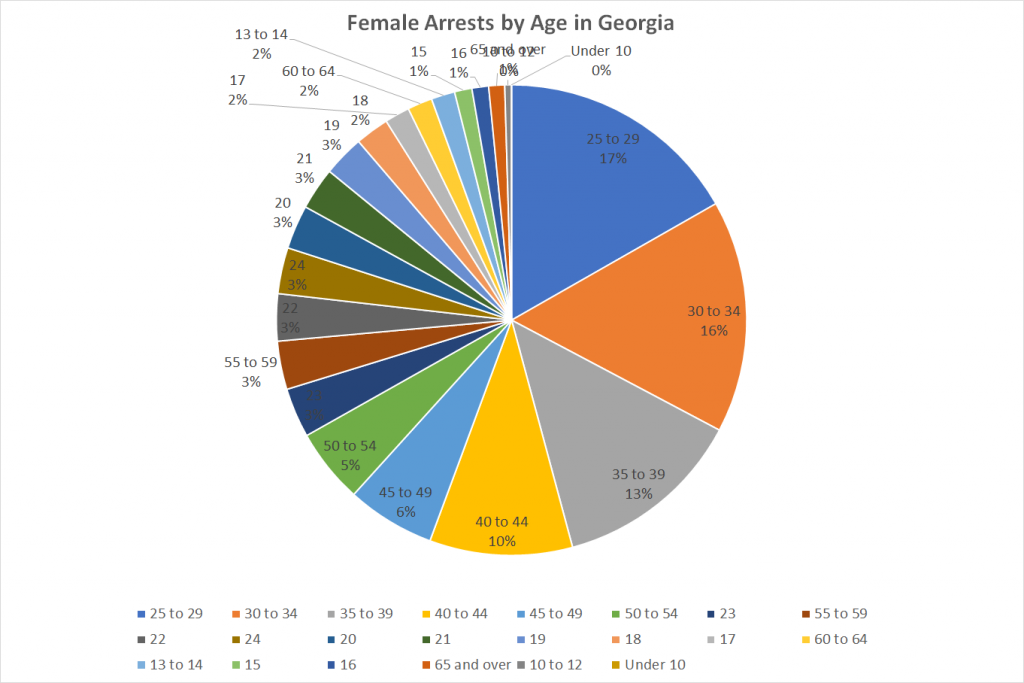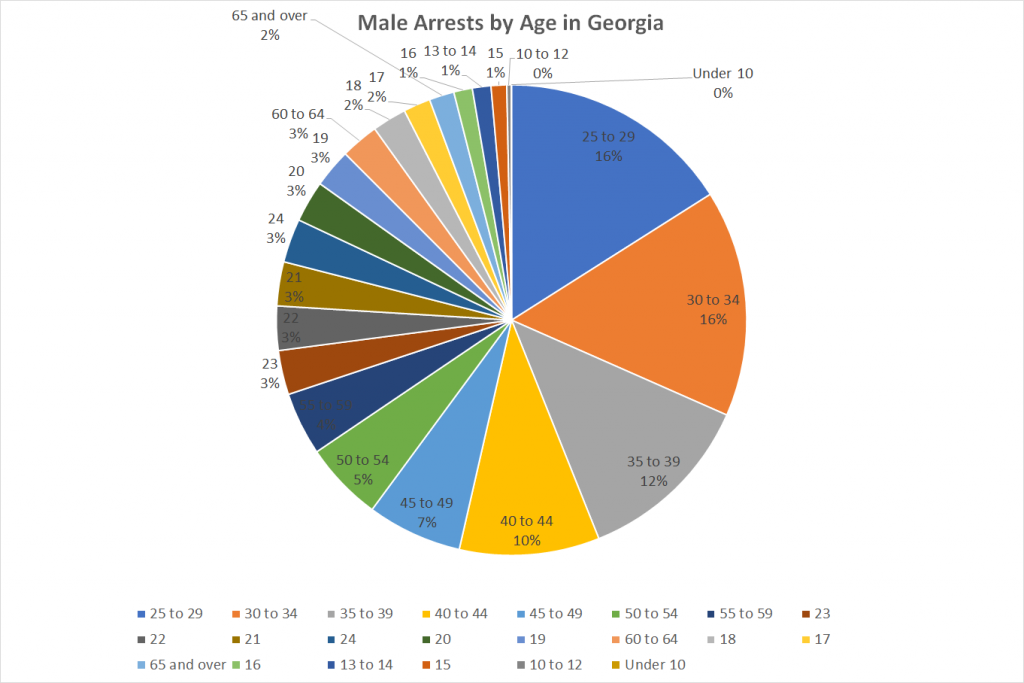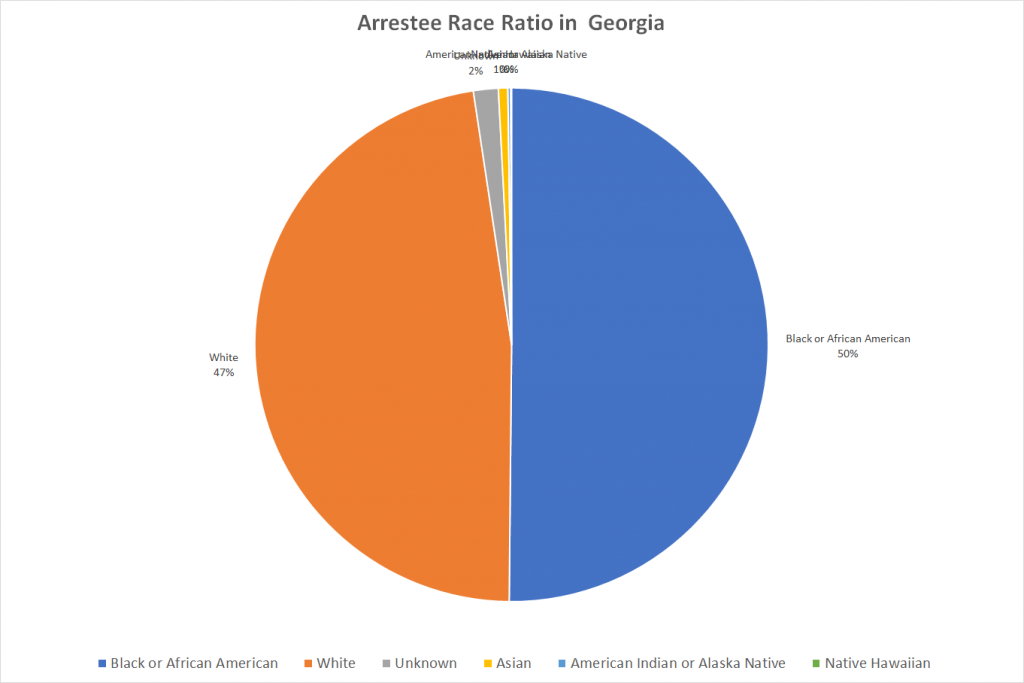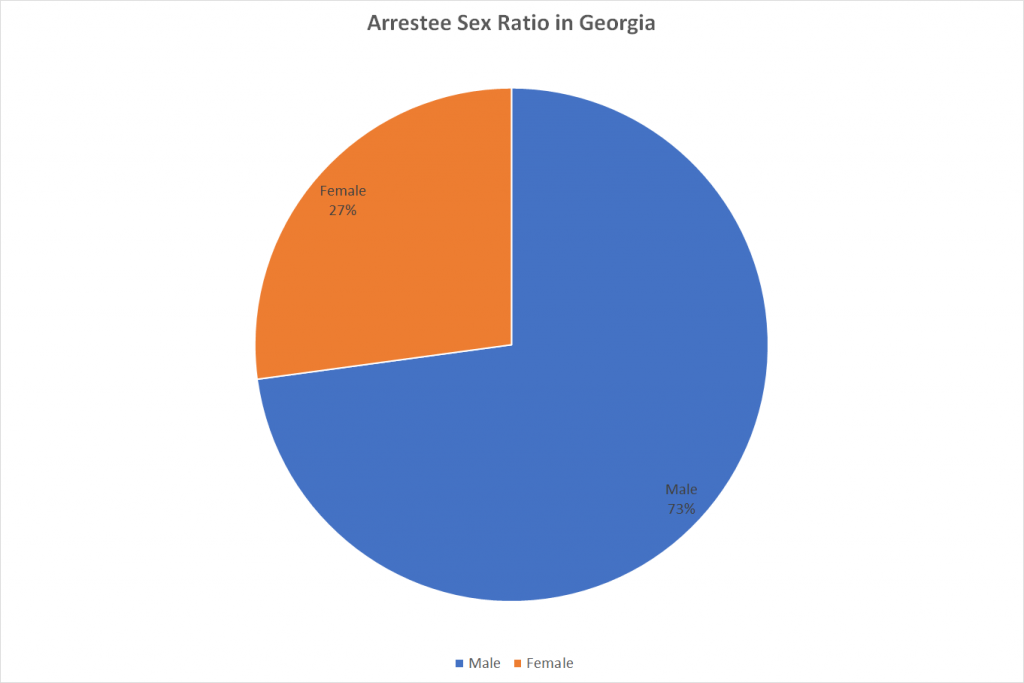 The latest data is from 2021. References: https://cde.ucr.cjis.gov/LATEST/webapp/#/pages/home
The Official Website?of Georgia County
Atlanta Atlanta, GA
Columbus Columbus Consolidated Government
Augusta Augusta, GA – Official Website
Macon acon-Bibb County, Georgia | County Consolidated Government
Savannah Savannah, GA – Official Website
Athens Athens-Clarke County, GA – Official Website
Sandy Springs Sandy Springs, GA
Roswell Roswell, GA Official government website for the City of Roswell, Georgia. Your source for City news, meetings, events, services, and government employment.
Johns Creek Johns Creek
Albany City of Albany
Warner Robins Warner Robins, GA – Official Website
Smyrna City of Smyrna, GA
Valdosta City of Valdosta, GA
Dunwoody City Of Dunwoody
Rome Governments of Floyd County and City of Rome, GA
Fulton County Fulton County News Fulton County Online – Rapid and Complete Access for all
Gwinnett County Gwinnett County
Cobb County Cobb County Georgia
DeKalb County DeKalb County, GA
Chatham County Chatham County, Georgia Welcome to the new Chatham County website – your gateway to both a responsive, transparent and reform-minded government, and to one of the most diverse, historic, beautiful and economically-vibrant counties in America. Chatham County is the fifth largest county in Georgia, and proud to be the home of the Georgia Ports Authority better known as the Port of Savannah. The Port is one of the top three busiest ports in the United States. With just under 300,000 people living here in 632 square miles, the County is home to scores of major employers in manufacturing, paper products, chemicals, transportation and other heavy equipment, logistics, healthcare, food products and education with companies such as Gulfstream, Weyerhaeuser, International Paper, and Dane Trailers.
Clayton County Clayton County, GA
Cherokee County Cherokee County, Georgia | Official Site of the Cherokee County Board of Commissioners
Henry County Henry County Board of Commissioners
Forsyth County Forsyth County, Georgia – Official Web Site
Hall County Hall County, GA – Official Website
Bibb County Macon-Bibb County, Georgia | County Consolidated Government
Houston County Houston County Houston County exists for civil and political purposes, and acts under powers given to it by the State of Georgia. The governing authority for Houston County is the Board of Commissioners. The County's three incorporated cities are Centerville, Perry, and Warner Robins Georgia.
Paulding County Paulding County, GA | Official Website
Douglas County Douglas County, Georgia USA
Columbia County Columbia County, GA
Coweta County Coweta County, GA Website
Lowndes County Lowndes County, GA – Official Website
Carroll County Carroll County, GA – Official Website
Fayette County Official Website of Fayette County, Georgia
Whitfield County Whitfield County, Georgia
Newton County Newton County, GA | Official Website
Bartow County Welcome to Bartow County, Georgia
Rockdale County Welcome to Rockdale County, Georgia!
Walton County Walton County, GA | Official Website
Glynn County Glynn County, GA – Official Website
Bulloch County Bulloch County – First in Safety and Service
Barrow County Barrow County Georgia – Official Website
Troup County Troup County, Georgia | Government Services Online Troup County, Georgia Government Services Online
Walker County Walker County, GA | Official Government Site Walker County, Georgia is part of the thriving?Chattanooga, TN-GA MSA. Walker County offers various outdoor recreation options, attractions (Rock City, Chickamauga Battlefield) and?unique places to visit when you want to escape. Top employers include: Roper, Shaw, Nissin Brake & See Rock City.
Liberty County Liberty County, Georgia The official website of Liberty County, Georgia
Catoosa County Catoosa County, Georgia Located along the Tennessee border in Northwest Georgia, Catoosa County is 103 miles northwest of Atlanta and eight miles south of Chattanooga, Tennessee.
Georgia Jail Roster
| Type | Name | County | Inmate Locator | Phone Number | Inmate Search |
| --- | --- | --- | --- | --- | --- |
| Federal Prison | D. Ray James Correctional Institution | Charlton County | Highway 252 East, Folkston, GA 31537 | (912) 496-6242 | Federal Inmate Locator |
| Federal Prison | Atlanta United States Penitentiary | Fulton County | 601 McDonough Blvd SE, Atlanta, GA 30315 | (404) 635-5100 | Federal Inmate Locator |
| Federal Prison | McRae Correctional Institution | Telfair County | 112 Jim Hammock Drive, McRae Helena, GA 31055 | (229) 868-7778 | Federal Inmate Locator |
| Federal Prison | Jesup Federal Correctional Institution | Wayne County | 2600 Hwy 301 S, Jesup, GA 31599 | (912) 427-0870 | Federal Inmate Locator |
| State Prison | Baldwin State Prison | Baldwin County | 140 Laying Farm Road, HARDWICK, GA 31034 | (478) 445-5218 | Inmate Search |
| State Prison | Central State Prison | Bibb County | 4600 Fulton Mill Road, Macon, GA 31208 | (478) 471-2906 | Inmate Search |
| State Prison | Georgia Diagnostic and Classification State Prison | Butts County | 2978 Highway 36 W, Jackson, GA 30233 | (770) 504-2000 | Inmate Search |
| State Prison | Calhoun State Prison | Calhoun County | 27823 Main Street, Morgan, GA 39866 | (229) 849-5000 | Inmate Search |
| State Prison | Coastal State Prison | Chatham County | 200 Gulf Stream Road, Garden City, GA 31418 | (912) 965-6330 | Inmate Search |
| State Prison | Hays State Prison | Chattooga County | 777 Underwood Drive, Trion, GA 30747 | (706) 857-0400 | Inmate Search |
| State Prison | Augusta State Medical Prison | Columbia County | 3001 Gordon Hwy, Grovetown, GA 30813 | (706) 855-4700 | Inmate Search |
| State Prison | Helms Facility | DeKalb County | 1275 Constitution Road SE, Atlanta, GA 30316 | (404) 624-2413 | Inmate Search |
| State Prison | Dodge State Prison | Dodge County | 2971 Old Bethel Church Road, Chester, GA 31012 | (478) 358-7200 | Inmate Search |
| State Prison | Dooly State Prison | Dooly County | 1412 Plunket Road, Unadilla, GA 31091 | (478) 627-2000 | Inmate Search |
| State Prison | Emanuel Women's Facility | Emanuel County | 714 Gumlog Road, Swainsboro, GA 30401 | (478) 289-2748 | Inmate Search |
| State Prison | Phillips State Prison | Gwinnett County | 2989 West Rock Quarry Road, Buford, GA 30519 | (770) 932-4500 | Inmate Search |
| State Prison | Arrendale State Prison | Habersham County | 2023 Gainesville Hwy, Alto, GA 30510 | (706) 776-4700 | Inmate Search |
| State Prison | Hancock State Prison | Hancock County | 701 Prison Blvd, Sparta, GA 31087 | (706) 444-1000 | Inmate Search |
| State Prison | Whitworth Women's Facility | Hart County | 414 Valley Hart Road, Hartwell, GA 30643 | (706) 856-2601 | Inmate Search |
| State Prison | Johnson State Prison | Johnson County | 290 Donovan Road, Wrightsville, GA 31096 | (478) 864-4100 | Inmate Search |
| State Prison | Lee State Prison | Lee County | 153 Pinewood Road, Leesburg, GA 31763 | (229) 759-3110 | Inmate Search |
| State Prison | Valdosta State Prison | Lowndes County | 3259 Valtech Road, Valdosta, GA 31601 | (229) 333-7900 | Inmate Search |
| State Prison | Macon State Prison | Macon County | 2728 South 49 Highway, Oglethorpe, GA 31068 | (478) 472-3400 | Inmate Search |
| State Prison | Autry State Prison | Mitchell County | 3178 Mount Zion Church Road, Pelham, GA 31779 | (229) 294-2940 | Inmate Search |
| State Prison | Burruss Correctional Training Center | Monroe County | 1000 Indian Springs Drive, Forsyth, GA 31029 | (478)-994-7511 | Inmate Search |
| State Prison | Montgomery State Prison | Montgomery County | 650 Mt Vernon Alston Road, Mt Vernon, GA 30445 | (912) 583-3600 | Inmate Search |
| State Prison | Rutledge State Prison | Muscogee County | 7175 Manor Road, Columbus, GA 31907 | (706) 568-2340 | Inmate Search |
| State Prison | Pulaski State Prison | Pulaski County | 373 Upper River Road, Hawkinsville, GA 31036 | (478) 783-6000 | Inmate Search |
| State Prison | Georgia State Prison | Tattnall County | 300 1st Avenue South, Reidsville, GA 30453 | (912) 557-7301 | Inmate Search |
| State Prison | Rogers State Prison | Tattnall County | 1978 Georgia Highway 147, Reidsville, GA 30453 | (912) 557-7771 | Inmate Search |
| State Prison | Smith State Prison | Tattnall County | 9676 Highway 301 North, Glennville, GA 30427 | (912) 654-5000 | Inmate Search |
| State Prison | Telfair State Prison | Telfair County | 210 Longbridge Road, Helena, GA 31037 | (229) 868-7721 | Inmate Search |
| State Prison | Walker State Prison | Walker County | 97 Kevin Lane, Rock Spring, GA 30739 | (706) 764-3600 | Inmate Search |
| State Prison | Ware State Prison | Ware County | 3620 Harris Road, Waycross, GA 31501 | (912) 285-6400 | Inmate Search |
| State Prison | Washington State Prison | Washington County | 13262 Highway 24 East, Davisboro, GA 31018 | (478) 348-2336 | Inmate Search |
| State Prison | Wilcox State Prison | Wilcox County | 470 South Broad Street, Abbeville, GA 31001 | (229) 467-3000 | Inmate Search |
| Appling County Jail Roster | Appling County Jail | Appling County | 560 Barnes Street # B, Baxley, GA 31513 | (912) 367-8120 | Jail Roster |
| Atkinson County Jail Roster | Atkinson County Jail | Atkinson County | 20 Smith Avenue W, Pearson, GA 31642 | (912) 422-3291 | Jail Roster |
| Bacon County Jail Roster | Bacon County Jail | Bacon County | 307 South Dixon Street, Alma, GA 31510 | (912) 632-5166 | Jail Roster |
| Baldwin County Jail Roster | Baldwin County Jail | Baldwin County | 119 Old Monticello Road NW, Milledgeville, GA 31061 | (478) 445-4314 | Jail Roster |
| Banks County Jail Roster | Banks County Jail | Banks County | 160 Wind Mill Farm Road , Homer, GA 30547 | (706) 677-1815 | Jail Roster |
| Barrow County Jail Roster | Barrow County Detention Center | Barrow County | 652 Barrow Park Drive, Winder, GA 30680 | (770) 307-3080 | Inmate Search |
| Bartow County Jail Roster | Bartow County Jail | Bartow County | 104 Zena Drive, Cartersville, GA 30121 | (770) 382-5050 | Inmate Roster |
| Berrien County Jail Roster | Berrien County Jail | Berrien County | 500 County Farm Road, Nashville, GA 31639 | (229) 686-7664 | Inmate Search |
| Bibb County Jail Roster | Bibb County Jail | Bibb County | 668 Oglethorpe Street, Macon, GA 31201 | (478) 621-5666 | Inmate Search |
| Brantley County Jail Roster | Brantley County Jail | Brantley County | 95 John Wilson Street, Nahunta, GA 31553 | (912) 462-6141 | Inmate Search |
| Brooks County Jail Roster | Brooks County Jail | Brooks County | 1003 Holloway Drive, Quitman, Georgia 31643 | (229) 263-8153 | Inmate Search |
| Bryan County Jail Roster | Bryan County Jail | Bryan County | 95 Pub Safety Way, Pembroke, GA 31321 | (912) 653-5245 | Inmate Search |
| Bulloch County Jail Roster | Bulloch County Jail | Bulloch County | 17257 Hwy 301 North, Statesboro, GA 30458 | (912) 764-1746 | Inmate Search |
| Butts County Jail Roster | Butts County Detention Center | Butts County | 835 Ernest Biles Drive, Jackson, GA 30233 | (770) 775-8216 | Jail Roster |
| Calhoun County Jail Roster | Calhoun County Jail | Calhoun County | 28959 N Bermuda Street, Morgan, GA 39866 | (229) 849-2480 | Jail Roster |
| Camden County Jail Roster | Camden County Jail | Camden County | 209 E 4th Street, Woodbine, GA 31569 | (912) 510-5100 | Inmate Search |
| Candler County Jail Roster | Candler County Detention Center | Candler County | 1015 E. Hiawatha Street, Metter, GA 30439 | (912) 685-2291 | Jail Roster |
| Carroll County Jail Roster | Carroll County Jail | Carroll County | 1000 Newnan Road, Carollton, Georgia 30116 | (770) 830-5888 | Inmate Search |
| Catoosa County Jail Roster | Catoosa County Jail | Catoosa County | 5842 Highway 41, Ringgold, GA 30736 | (706) 965-6862 | Inmate Search |
| Chatham County Jail Roster | Chatham County | Chatham County | 1050 Carl Griffin Drive, Savannah, GA 31405 | (912) 652-7700 | Inmate Search |
| Chattooga County Jail Roster | Chattooga County Jail | Chattooga County | 35 West Washington Street, Summerville, GA 30747 | (706) 857-0717 | Jail Roster |
| Cherokee County Jail Roster | Cherokee County Detention Center | Cherokee County | 498 Chattin Drive, Canton, GA 30115 | (678) 493-4200 | Jail Roster |
| Clarke County Jail Roster | Clarke County Jail | Clarke County | 3015 Lexington Road, Athens, GA 30605 | (706) 613-3270 | Inmate Roster |
| Clayton County Jail Roster | Clayton County Jail | Clayton County | 9157 Tara Boulevard, Jonesboro, GA 30236 | (770) 471-1122 | Inmate Search |
| Cobb County Jail Roster | Cobb County Adult Detention Center | Cobb County | 1825 County Services Parkway, Marietta, GA 30008 | (770) 499-4221 | Inmate Search |
| Columbia County Jail Roster | Columbia County Detention Center | Columbia County | 2273 County Camp Road, Appling, GA 30802 | (706) 541-1042 | Inmate Roster |
| Cook County Jail Roster | Cook County Jail | Cook County | 1000 County Farm Road, Adel, GA 31620 | (229) 896-7471 | Jail Roster |
| Coweta County Jail Roster | Coweta County Jail | Coweta County | 560 Greison Trail, Newnan, GA 30263 | (770) 253-1664 | Jail Roster |
| Crawford County Jail Roster | Crawford County Detention Center | Crawford County | 21 Hortman Mill Road, Knoxville, GA 31050 | (478) 836-3116 | Jail Roster |
| Crisp County Jail Roster | Crisp County Detention Center | Crisp County | 196 Georgia 300 Connector, Cordele, GA 31015 | (229) 276-2646 | Jail Roster |
| Dade County Jail Roster | Dade County Jail | Dade County | 75 Case Avenue, Trenton, GA 30752 | (706) 657-3233 | Jail Roster |
| Dawson County Jail Roster | Dawson County Jail | Dawson County | 19 Tucker Avenue, Dawsonville, GA 30534 | (706) 344-3535 | Inmate Search |
| Decatur County Jail Roster | Decatur County Jail | Decatur County | 912 Spring Creek Road, Bainbridge, GA 39817 | (229) 248-3050 | Inmate Search |
| DeKalb County Jail Roster | DeKalb County Jail | DeKalb County | 4425 Memorial Drive, Decatur, GA 30032 | (404) 298-8515 | Inmate Search |
| Dodge County Jail Roster | Dodge County Jail | Dodge County | 85 Industrial Blvd, Eastman, GA 31023 | (478) 374-8131 | Inmate Search |
| Dougherty County Jail Roster | Dougherty County Jail | Dougherty County | 1302 Evelyn Avenue, Albany, GA 31705 | (229) 430-6500 | Inmate Search |
| Douglas County Jail Roster | Douglas County Jail | Douglas County | 8470 Earl D. Lee Blvd, Douglasville, GA 30134 | (770) 920-4956 | Inmate Search |
| Early County Jail Roster | Early County Jail | Early County | 18610 East South Blvd, Blakely, GA 39823 | (229) 723-3150 | Jail Roster |
| Effingham County Jail Roster | Effingham County Jail | Effingham County | 130 1st Street Extension, Springfield, GA 31329 | (912) 754-9715 | Inmate Search |
| Elbert County Jail Roster | Elbert County Jail | Elbert County | 26 W Church Street, Elberton, GA 30635 | (706) 283-2040 | Jail Roster |
| Fannin County Jail Roster | Fannin County Jail | Fannin County | 645 W 1st Street, Blue Ridge, GA 30513 | (706) 632-2045 | Jail Roster |
| Fayette County Jail Roster | Fayette County Jail | Fayette County | 145 Johnson Avenue, Fayetteville, GA 30214 | (770) 716-4720 | Inmate Search |
| Floyd County Jail Roster | Floyd County Jail | Floyd County | 2526 New Calhoun Hwy NE, Rome, GA 30161 | (706) 291-4111 | Inmate Search |
| Forsyth County Jail Roster | Forsyth County Jail | Forsyth County | 202 Veterans Memorial Blvd, Cumming, GA 30040 | (770) 781-2226 | Inmate Search |
| Fulton County Jail Roster | Fulton County Jail | Fulton County | 901 Rice Street NW, Atlanta, GA 30318 | (404) 613-2000 | Inmate Search |
| Gilmer County Jail Roster | Gilmer County Adult Detention Center | Gilmer County | 106 Brett Dickey Memorial Drive, Ellijay, GA 30536 | (706) 635-4625 | Inmate Search |
| Glynn County Jail Roster | Glynn County Detention Center | Glynn County | 100 Sulphur Springs, Brunswick, GA 31520 | (912) 554-7590 | Jail Roster |
| Gordon County Jail Roster | Gordon County Jail | Gordon County | 2700 U.S. 41 North, Calhoun, GA 30701 | (706) 629-1244 | Inmate Search |
| Grady County Jail Roster | Grady County Jail | Grady County | 115 15th Avenue SE, Cairo, GA 39828 | (229) 378-2517 | Jail Roster |
| Greene County Jail Roster | Greene County Detention Center | Greene County | 1201 Kevin Roberts Way, Greensboro, GA 30642 | (706) 453-3351 | Inmate Search |
| Gwinnett County Jail Roster | Gwinnett County Jail | Gwinnett County | 2900 University Pkwy, Lawrenceville, GA 30043 | (770) 619-6500 | Inmate Search |
| Habersham County Jail Roster | Habersham County Detention Center | Habersham County | 1000 Detention Drive, Clarkesville, GA 30523 | (706) 839-0500 | Inmate Search |
| Hall County Jail Roster | Hall County Jail | Hall County | 1700 Barber Road, Gainesville, GA 30507 | (770) 531-6904 | Inmate Roster |
| Haralson County Jail Roster | Haralson County Sheriffs Office | Haralson County | 137 Hayes Glass Road, Bremen, GA 30110 | (770) 646-2011 | Inmate Search |
| Harris County Jail Roster | Harris County Jail | Harris County | 9825 SR 116, Hamilton, GA 31811 | (706) 628-4211 | Jail Roster |
| Heard County Jail Roster | Heard County Jail | Heard County | 11820 HWY 100 N, Franklin, GA 30217 | (706) 675-3329 | Jail Roster |
| Henry County Jail Roster | Henry County Jail | Henry County | 120 Henry Pkwy, McDonough, GA 30253 | (770) 954-2200 | Inmate Search |
| Houston County Jail Roster | Houston County Detention Center | Houston County | 203 Perry Pkwy, Perry, GA 31069 | (478) 218-4900 | Inmate Search |
| Irwin County Jail Roster | Irwin County Detention Center | Irwin County | 132 Cotton Drive, Ocilla, Georgia 31774 | (229) 468-4121 | Jail Roster |
| Jackson County Jail Roster | Jackson County Jail | Jackson County | 555 Stan Evans Drive, Jefferson, GA 30549 | (706) 367-8718 | Inmate Search |
| Jefferson County Jail Roster | Jefferson County Jail | Jefferson County | 911 Clarks Mill Road, Louisville, GA 30434 | (478) 625-7077 | Jail Roster |
| Johnson County Jail Roster | Johnson County Jail | Johnson County | 230 Donovan Harrison Road, Wrightsville, GA 31096 | (478) 864-3941 | Jail Roster |
| Lamar County Jail Roster | Lamar County | Lamar County | 121 Roberta Drive, Barnesville, GA 30204 | (770) 358-5151 | Inmate Search |
| Liberty County Jail Roster | Liberty County Jail | Liberty County | 180 Paul Sikes Drive, Hinesville, GA 31313 | (912) 876-6411 | Inmate Search |
| Lowndes County Jail Roster | Lowndes County Jail | Lowndes County | 120 Prison-Farm Road, Valdosta, GA 31601 | (229) 671-3000 | Inmate Search |
| Lumpkin County Jail Roster | Lumpkin County Jail | Lumpkin County | 385 E Main Street, Dahlonega, GA 30533 | (706) 864-1032 | Inmate Search |
| Madison County Jail Roster | Madison County Jail | Madison County | 1436 GA-98, Danielsville, GA 30633 | (706) 795-6211 | Inmate Search |
| Mitchell County Jail Roster | Mitchell County Jail | Mitchell County | 4815 Highway 37, Camilla, GA 31730 | (229) 336-2030 | Jail Roster |
| Muscogee County Jail Roster | Muscogee County Detention Facility | Muscogee County | 700 10th Street, Columbus, Ga 31901 | (706) 653-4258 | Inmate Search |
| Newton County Jail Roster | Newton County Jail | Newton County | 15151 Alcovy Road, Covington, GA 30014 | (678) 625-1420 | Inmate Search |
| Oconee County Jail Roster | Oconee County | Oconee County | 1140 Experiment Station Road, Watkinsville, GA 30677 | (706) 769-3930 | Inmate Search |
| Paulding County Jail Roster | Paulding County | Paulding County | 25 Industrial Way North, Dallas, GA 30132 | (770) 443-3030 | Inmate Search |
| Peach County Jail Roster | Peach County Jail | Peach County | 1007 Spruce Street Extension, Fort Valley, GA 31030 | (478) 825-3435 | Jail Roster |
| Pickens County Jail Roster | Pickens County Jail | Pickens County | 2985 Camp Road, Jasper, GA 30143 | (706) 253-8927 | Inmate Search |
| Pierce County Jail Roster | Pierce County Jail | Pierce County | 300 Pierce Industrial Blvd, Blackshear, GA 31516 | (912) 449-2011 | Jail Roster |
| Polk County Jail Roster | Polk County Jail | Polk County | 1676 Rockmart Hwy, Cedartown, GA 30125 | (770) 749-2900 | Inmate Search |
| Pulaski County Jail Roster | Pulaski County Jail | Pulaski County | 151 Commerce Street, Hawkinsville, GA 31036 | (478) 783-4011 | Jail Roster |
| Putnam County Jail Roster | Putnam County Jail | Putnam County | 111 Ridley Drive, Eatonton, GA 31024 | (706) 485-2680 | Jail Roster |
| Rabun County Jail Roster | Rabun County Jail | Rabun County | 175 Boen Creek Road, Tiger, GA 30576 | (706) 782-3612 | Inmate Search |
| Richmond County Jail Roster | Richmond County Charles B. Webster Detention Center | Richmond County | 1941 Phinizy Road, Augusta, Georgia 30906 | (706) 821-1110 | Inmate Search |
| Rockdale County Jail Roster | Rockdale County Detention Center | Rockdale County | 2385 Sigman Industrial Court, Conyers, GA 30012 | (770) 278-8200 | Inmate Roster |
| Seminole County Jail Roster | Seminole County Jail | Seminole County | 208 Court Street, Donalsonville, GA 39845 | (229) 524-8396 | Jail Roster |
| Stephens County Jail Roster | Stephens County Jail | Stephens County | 70 N Alexander Street, Toccoa, GA 30577 | (706) 886-2514 | Jail Roster |
| Sumter County Jail Roster | Sumter County Jail | Sumter County | 352 McMath Mill Road, Americus, GA 31709 | (229) 924-4094 | Jail Roster |
| Tattnall County Jail Roster | Tattnall County Sheriff's Office | Tattnall County | 108 Brazell Street, Reidsville, GA 30453 | (912) 557-6778 | Inmate Search |
| Telfair County Jail Roster | Telfair County Jail | Telfair County | 19 E Oak Street, McRae, GA 31055 | (229) 868-6611 | Jail Roster |
| Thomas County Jail Roster | Thomas County Jail | Thomas County | 921 Smith Avenue, Thomasville, GA 31792 | (229) 225-3312 | Inmate Search |
| Tift County Jail Roster | Tift County Jail | Tift County | 500 Morgan Drive, Tifton, Georgia 31793 | (229) 388-6020 | Inmate Search |
| Towns County Jail Roster | Towns County Detention Center | Towns County | 4070 A State Highway 339, Young Harris, GA 30582 | (706) 896-5474 | Jail Roster |
| Troup County Jail Roster | Troup County Jail | Troup County | 130 Sam Walker Drive, LaGrange, GA 30241 | (706) 883-1729 | Inmate Roster |
| Turner County Jail Roster | Turner County Sheriff's Office | Turner County | 1301 Industrial Drive, Ashburn, GA 31714 | (229) 567-2401 | Inmate Search |
| Twiggs County Jail Roster | Twiggs County Jail | Twiggs County | 37 N Ash Street, Jeffersonville, GA 31044 | (478) 945-2512 | Inmate Search |
| Union County Jail Roster | Union County Jail | Union County | 378 Beasley Street, Blairsville, Georgia 30512 | (706) 439-6080 | Jail Roster |
| Upson County Jail Roster | Upson County Jail | Upson County | 235 Aviation Drive, Thomaston, GA 30286 | (706) 647-7411 | Inmate Search |
| Walker County Jail Roster | Walker County Jail | Walker County | 105 S Duke Street, LaFayette, GA 30728 | (706) 638-1909 | Jail Roster |
| Walton County Jail Roster | Walton County Jail | Walton County | 1425 S Madison Avenue, Monroe, GA 30655 | (770) 267-0887 | Inmate Roster |
| Ware County Jail Roster | Ware County Jail | Ware County | 3487 Harris Road, Waycross, GA 31503 | (912) 287-4323 | Inmate Search |
| Washington County Jail Roster | Washington County Jail | Washington County | 1755 Kaolin Road, Sandersville, GA 31082 | (478) 552-8888 | Jail Roster |
| White County Jail Roster | White County Detention Center | White County | 1210 Hulsey Road, Cleveland, GA 30528 | (706) 865-5177 | Jail Roster |
| Whitfield County Jail Roster | Whitfield County Jail | Whitfield County | 805 Professional Blvd, Dalton, GA 30720 | (706) 278-1233 | Inmate Search |
| Worth County Jail Roster | Worth County Jail | Worth County | 201 North Main Street, Sylvester, GA 31791 | (229) 776-8211 | Jail Roster |
Chatham County Sheriff's Office Bookings – 72hrs Chatham County Sheriff's Office Bookings
Arrests from the Last 7 Days | Athens-Clarke County, GA – Official Website Arrests from the past 7 days are posted by the county with a 24 hour delay.
Current List of Inmates (Clarke County Jail) | Athens-Clarke County, GA – Official Website The list of inmates at the Athens-Clarke County Jail is updated frequently, with postings made after a 24 delay from the time of intake.
Fulton County Georgia Inmate Records Fulton County Georgia Inmate Search
Inmate Information Henry County Inmate Search
Henry County Sheriff's Office OffenderWatch? sex offender management, mapping and email alert program The Henry County Sheriff's Office maintains a Sex Offender Registry as a public service tool to keep Henry County, GA residents up to date of near by individuals convicted of sexual offenses
Muscogee County Sheriff's Office | Inmate Search The Muscogee County Sheriff's Office offers public information on felony offenders sentenced to the county jail. This information is made available to the public and law enforcement in the interest of public safety.
Crime / Arrest Data | Paulding County, GA Paulding County Crime and Arrest Data
Sheriff ?- Paulding County Sheriff's Office Adult Detention Facility Inmate Lookup
Most Wanted – Putnam County GA Sheriff's Office Putnam County Most Wanted
Sex Offender Information Putnam County Georgia Sex Offender Search
Inmate Information Ware County Sheriff's Office Inmate Information Search
Obtaining Criminal History Record Information | Georgia Bureau of Investigation How to Get a Criminal History Check
Georgia Department of Corrections Inmate Search Welcome to The Georgia Department of Corrections official website including information on offenders, prison, probation, and incarceration facilities, resources for victims, and general public information about Georgia Corrections operations. ?GDC is one of the largest prison systems in the nation, with 15,000 employees who are all focused on one goal – our mission of protecting the public is non-negotiable. ?With nearly 60,000 incarcerated adults and 150,000 active probationers under our supervision, we we strive to remain a leader and partner in making Georgia a safer, healthier, better educated, growing and best managed state.
Georgia Sex Offender Registry | Georgia Bureau of Investigation In accordance with O.C.G.A. §?42-1-12, the Georgia Bureau of Investigation (GBI) is the central repository for Georgia's Violent Sexual Offender Registry.
Georgia Judicial Gateway – Georgia Judicial Gateway Georgia Court Records Search