Michigan Public Records
The state of Michigan has long made provisions for sharing its records with the general public. This is due to a deep-rooted belief that public records are public property.
Michigan's Freedom of Information Act (FOIA) gives anyone the ability to access public records unless the person requesting to see or copy the records is incarcerated in a state or local correctional facility. The government agencies that are covered under the Act include any state agency, department, division, or commission in the legislative or executive branches of the state government. Also included in the Act are the records of all the local authorities and bodies funded or created by the state.
Public records, according to the Act, are defined as any writing that has been retained, possessed, owned or used by any public body when conducting an official function. While it includes computerized data, it doesn't include software.
Michigan Criminal Records
The Michigan State Police stores and provide access to all criminal history checks in Michigan. The Michigan State Police utilizes the Internet Criminal History Access Tool (ICHAT) that allows you to search for public criminal history by fingerprint or name. Serious misdemeanors and felonies are also available within the ICHAT database.
The ICHAT doesn't supply information about arrest records, juvenile records, jail and inmate records, federal records, traffic records, tribal records or criminal history outside the state of Michigan. It's worth noting that you will be charged a fee for every search whenever you request for any record.
The Michigan State Police, Criminal Justice Information Centre oversees all state issued background checks. You can find more information about fingerprint-based background checks, name-based background checks and criminal history records search on the official website of the Michigan State Police.
The Michigan Sheriff's office and the Michigan Department of Corrections are responsible for managing the Michigan jail and inmate records as well as arrest records. The Department of Corrections provides an online searchable database that contains information, such as inmate's sex, name, identifying marks, age, race, DOC number, and scars. A name-based search typically includes the inmate's release date, location and parole date.
Michigan Court Records
The Michigan Courts have the responsibility to process and distribute Michigan Court Records. Michigan Courts provide a searchable online database that allows people to search for case the records they need by attorney name or docket number, or by party name. You can contact the Michigan State Court Administrative Office for more information about accessing court records.
Michigan Vital Records
Michigan Vital Records include birth, marriage, divorce and death records. The Michigan Department of Health and Human Services has the responsibility to maintain, issue, and oversee these records.
Birth records: Statewide registration of births began in Michigan in 1867, but there was no full compliance until 1915. These records are obtainable through the relevant county clerks. Microfilms of most of these records are also available at the Family History Library. Birth records for Detroit from 1893 are available at the Detroit Health Department. All state records of birth are held by the Michigan Office of the State Registrar and Center for Health.
Death records: The state of Michigan did not require death records until 1805. County registration of deaths began in 1867, but was not fully complied with until around 1915. During this period, county clerks kept the death records. The Michigan Office of the State Registrar and Center for Health keeps records of death from 1867 to present. You will have to pay $34 as a basic search fee.
Marriage records: Marriage licenses were not needed in Michigan until 1867. However, many counties began registering marriages from the time they were created. The state of Michigan enacted a law in 1867 that required all counties to record marriages and send copies of the same to the Michigan Office of the Ste Registrar. Marriage records for many counties up to 1920 are kept at the Family History Library. You can search for a marriage record at a cost of $34.
Divorce records: The earliest divorce proceedings were handled by the Supreme Court, which kept the records for the same. Later, the clerk of the chancery, county, or circuit court would collect the divorce records. The Family History Library keeps some Michigan divorce papers. Most of the divorce records have been abstracted and published in genealogical periodicals.
You should be able to gain access to the records you need without any difficulty if you make your request appropriately.
Michigan State Court System
Understanding how the system of Michigan state court works is very important as it helps you find court records easily.
Michigan Courts Overview
The trial court system of Michigan State consists of Court of Claims, Concurrent Jurisdiction and Unified Trial Courts, Municipal Courts, Probate Courts, District Courts, and Circuit Courts.
To make your work easier, start searching for court records in Michigan by simply going to courts by county.
Circuit Courts
Michigan Circuit Courts have general jurisdiction to handle all types of criminal and civil cases, but typically handles only those cases that other Michigan courts have no jurisdiction to handle.
Civil cases that Circuit Courts hear include juvenile cases, domestic relations, appeals of decisions made by administrative agencies, equity cases, and general civil cases with disputed amount being more than $25,000. Criminal cases include juvenile delinquency, lesser-included offenses, and felonies.
Circuit Courts have Family Divisions for handling juvenile cases and domestic relations. A Family Division hears several cases including juvenile delinquency, child protection, name changes, abuse protection, paternity, adoption and divorce.
District Courts
Michigan District Courts have exclusive jurisdiction to handle certain types of criminal and civil cases. Civil cases that District Courts handle include most landlord-tenant cases and general civil claims for less than $25,000 as the disputed amount. Criminal cases include most traffic violations, preliminary hearings for felonies, and misdemeanors.
District Courts have Small Claims Divisions for most general civil cases with claims of not more than $5,000.
Probate Courts
Michigan Probate Courts have exclusive jurisdiction to handle some juvenile matters and probate cases. Generally, the cases that these courts hear include care and protection of persons with physical or mental impairment, the probate of wills, name changes, conservatorships, guardianships, adoptions, and administration of trusts and estates.
Some name changes, adoption, and juvenile cases are currently under the Circuit Court Family Division but used to be under the jurisdiction of the Probate Court. Therefore, the files for such cases in some counties are still maintained in the office of the Probate Court.
Municipal Courts
Michigan Municipal Courts have exclusive jurisdiction to handle certain types of criminal and civil cases. They are available in Wayne County only. They handle some landlord-tenant cases and some general civil cases involving up to $3,000 amount in dispute.
Criminal cases that Municipal Courts handle include some ordinance and traffic violations, preliminary hearings for some felony criminal cases, and misdemeanor criminal cases.
Concurrent Jurisdiction and Unified Trial Courts
Unified Trial Courts are available Washtenaw, Lake, Isabella, Iron, and Berrien Counties, whereby every Trial Court has Divisions, which may retain the jurisdictions and names of the traditional court structure of the county, or may sometimes be based squarely on case types.
Court of Claims
The Michigan Court of Claims has limited jurisdiction to handle civil cases against the department of the state, or against the state itself, if the Circuit Court doesn't have the jurisdiction and if the disputed amount exceeds $1000.
?Court of Claims
The Michigan Court of Claims operates in Ingham County out of the 30th?Circuit Court but hears cases for the entire State of Michigan.
The State Administration Board hears cases that involve claims for less that $1000 against any department of the state or against the state itself.
Native American Tribal Courts
Some ????Native American tribes in the State of Michigan run their own Tribal Courts independently. These courts have some shared criminal and civil jurisdiction, and the State of Michigan may enforce their judgments.
Michigan Crime Statistics
Violent & Property Crime Rates in Michigan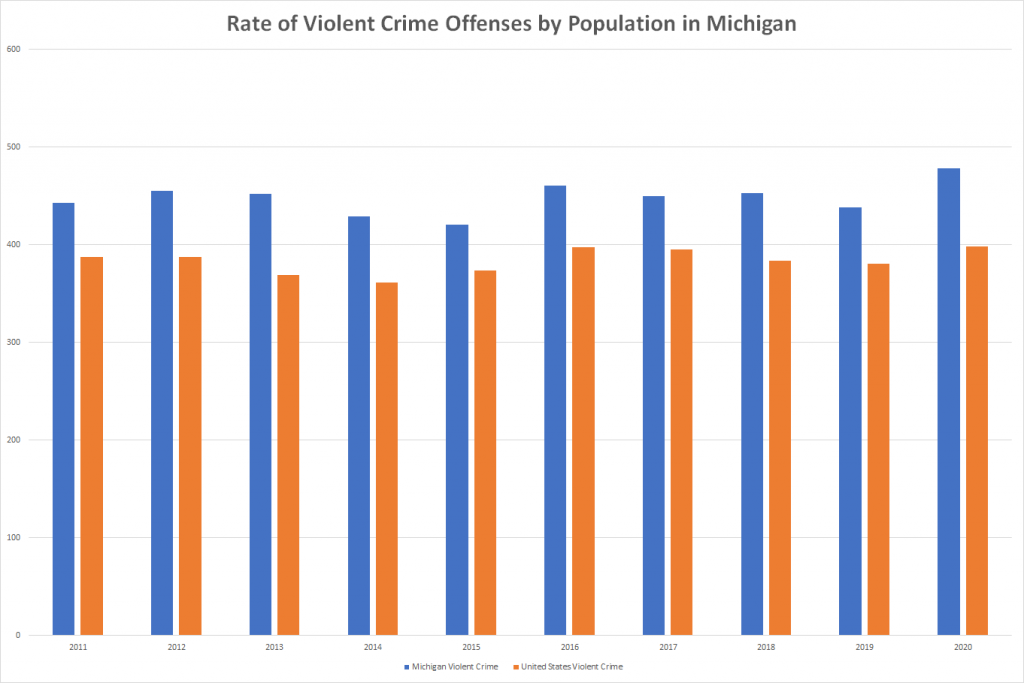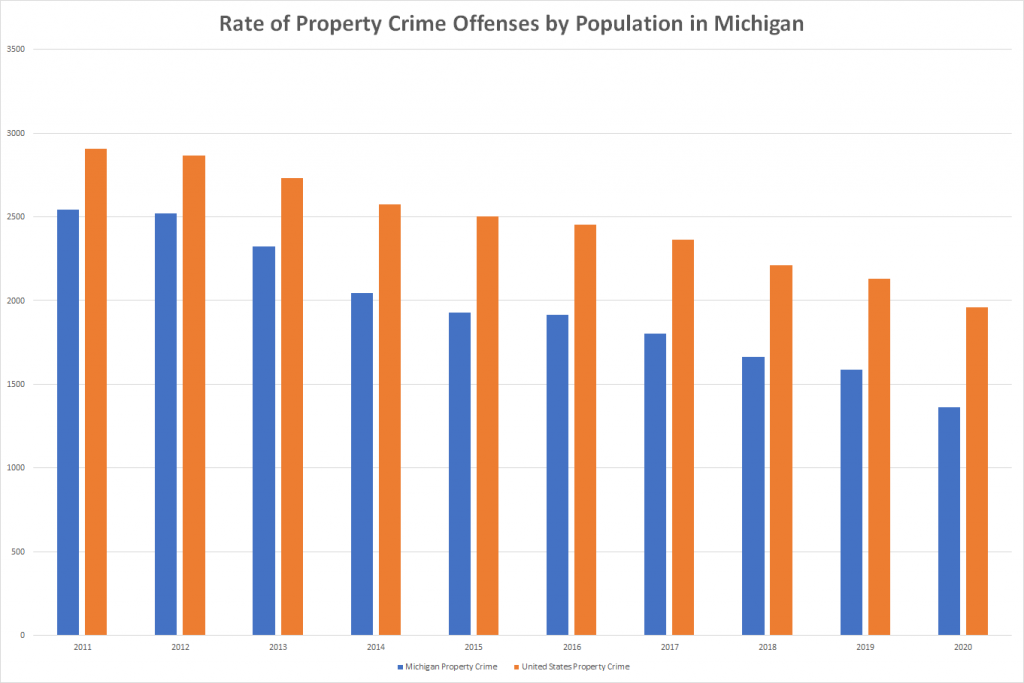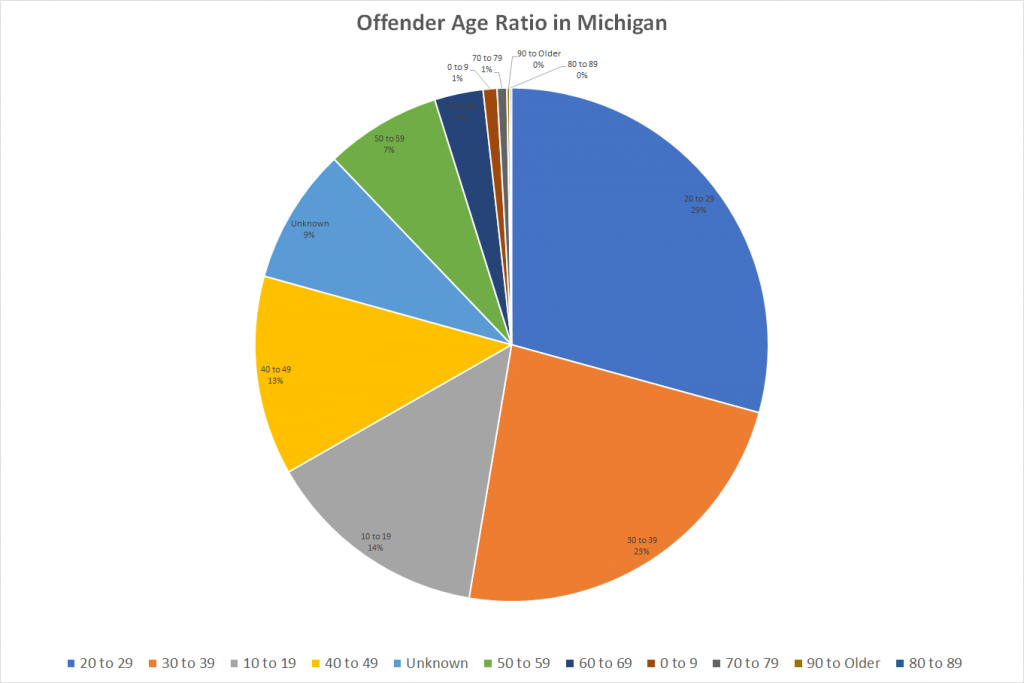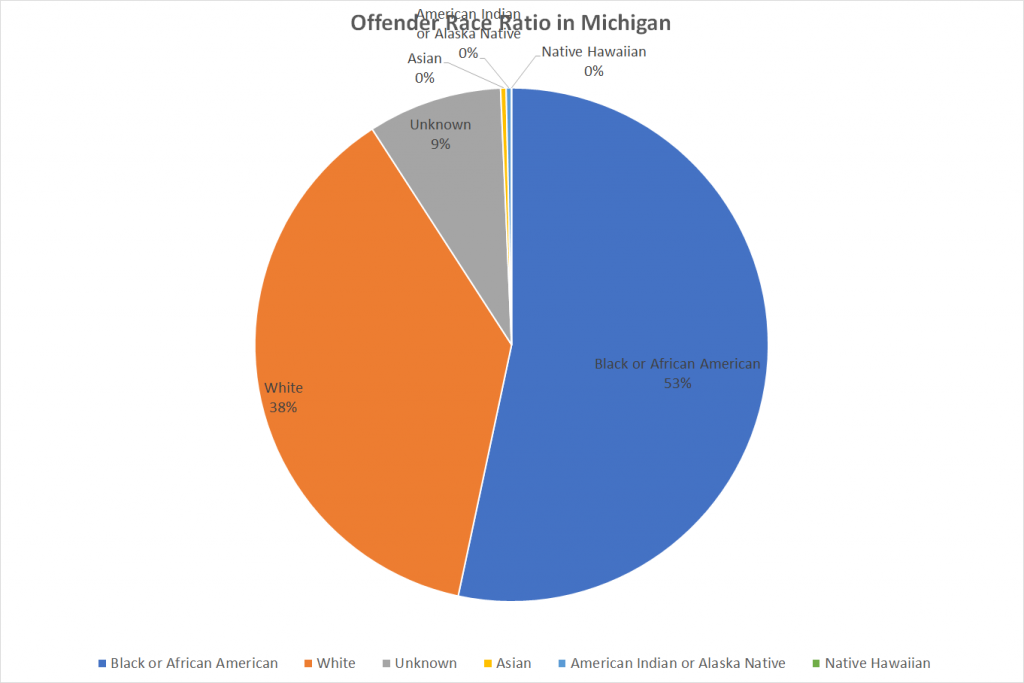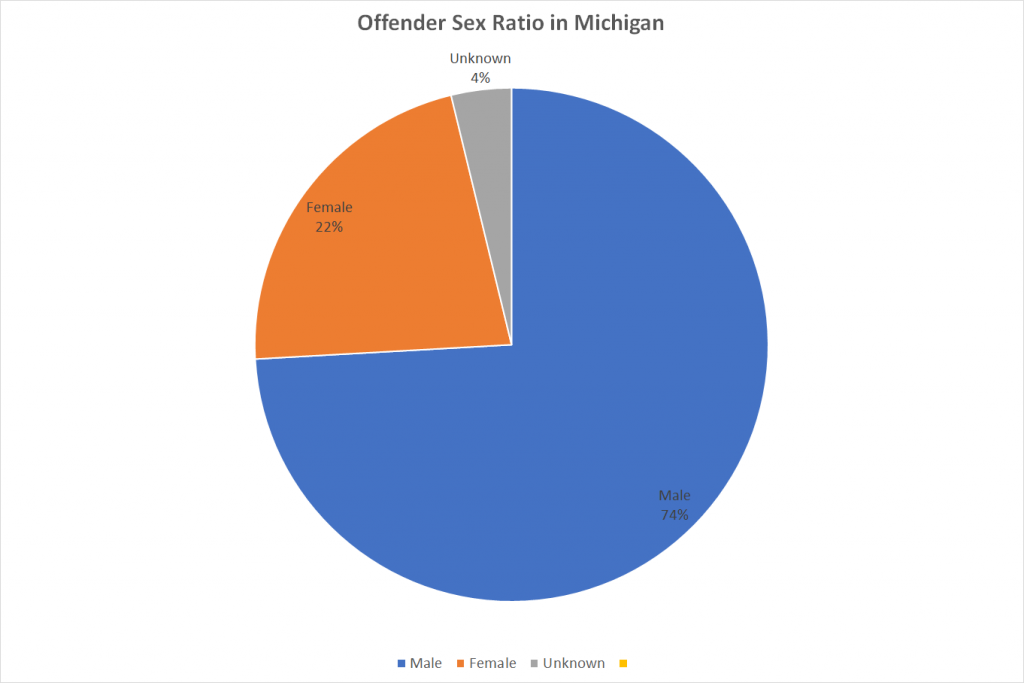 Arrests Offense in Michigan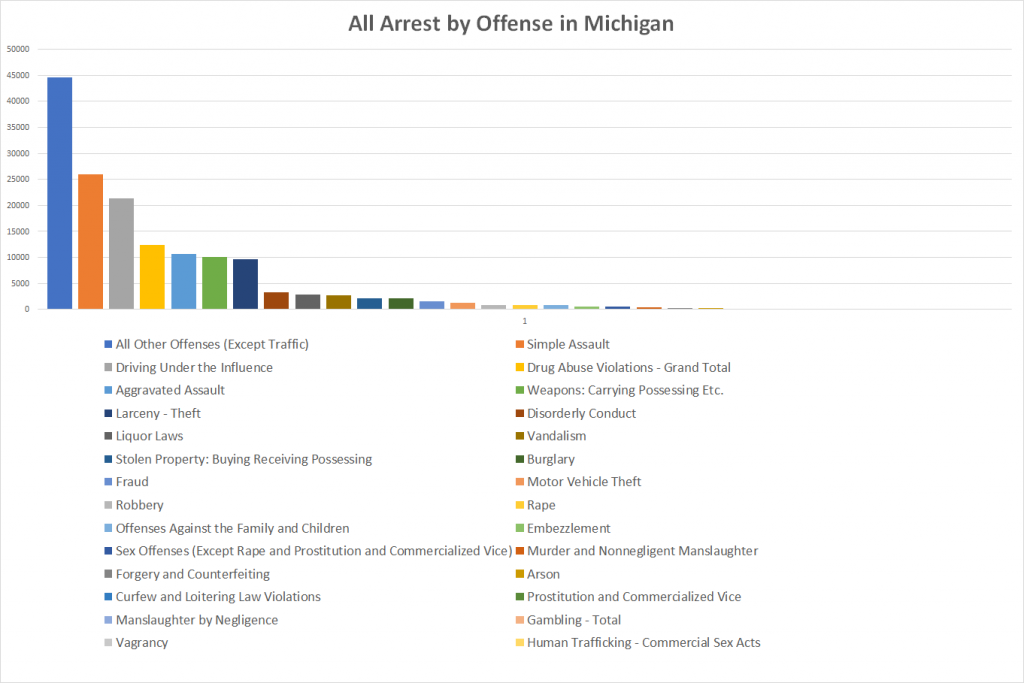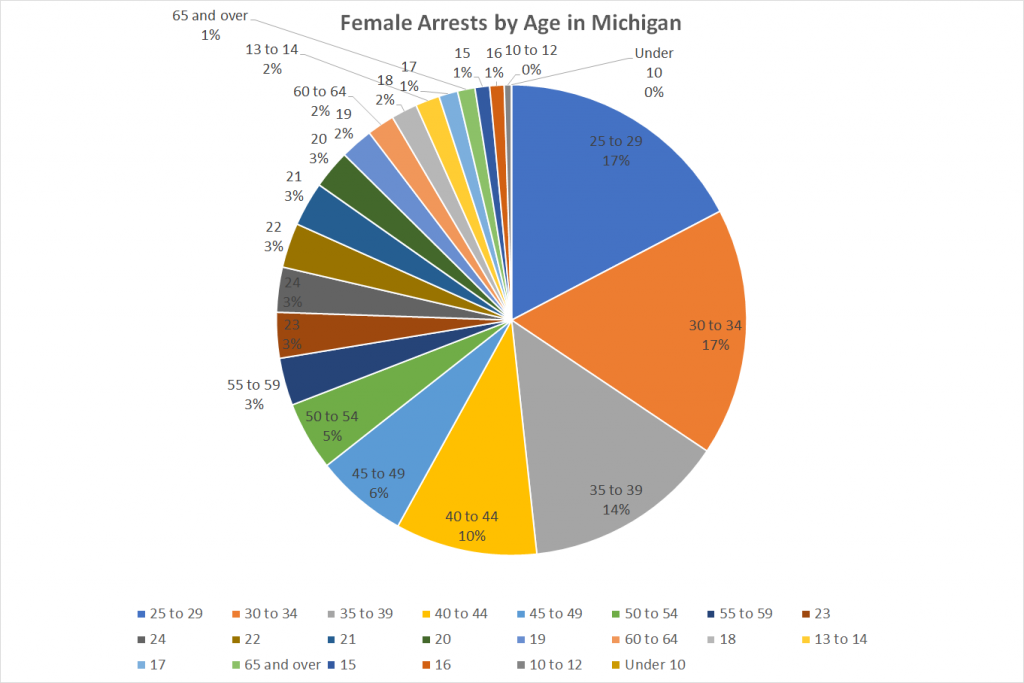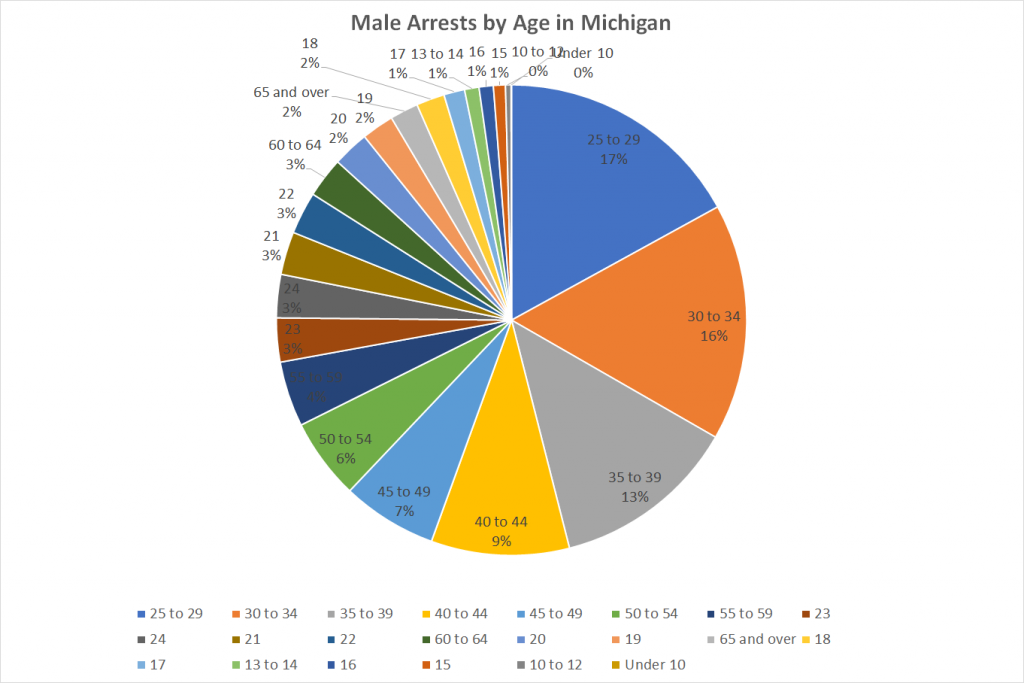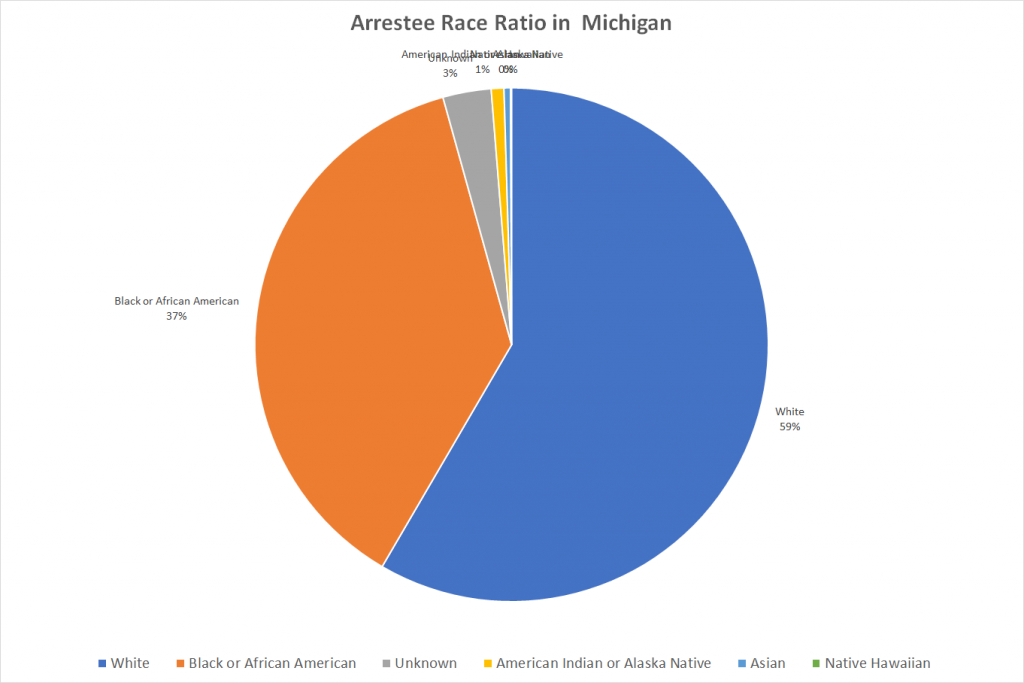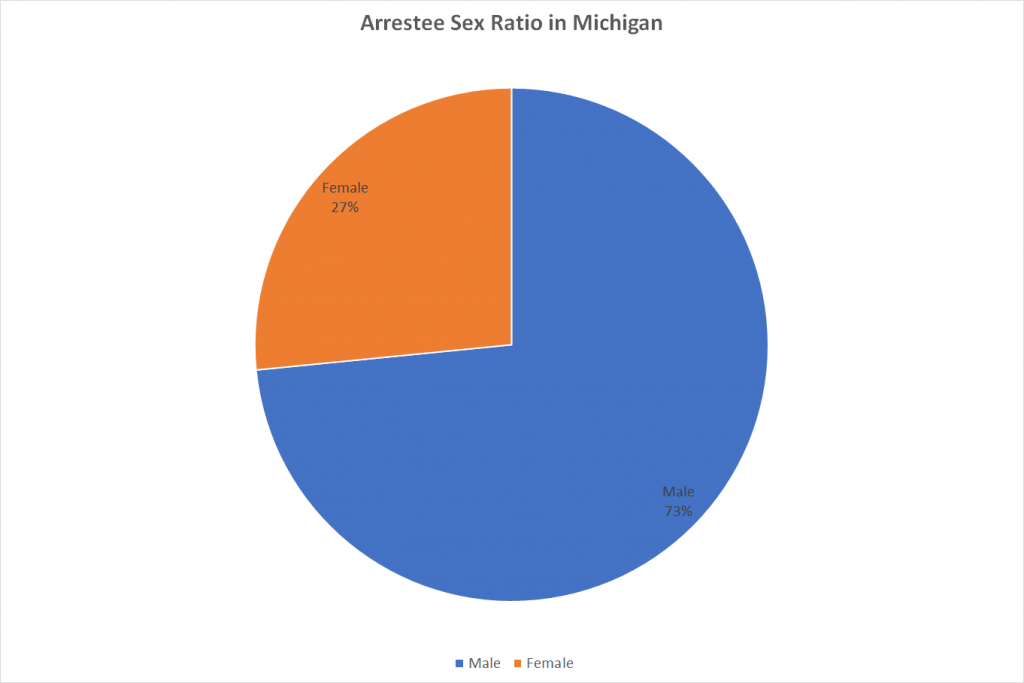 The latest data is from 2021. References: https://cde.ucr.cjis.gov/LATEST/webapp/#/pages/home
The Official Website of Michigan County
Detroit City of Detroit
Grand Rapids The City of Grand Rapids The official website of the City of Grand Rapids.
Warren City of Warren, MI The official website of Warren, Michigan, USA. Located at: One City Square, Warren, MI, 48093.
Sterling Heights Services | Sterling Heights, MI – Official Website
Lansing Lansing, MI | Official Website
Ann Arbor The City of Ann Arbor
Flint City of Flint
Dearborn City of Dearborn City of Dearborn Official Website
Livonia City of Livonia, Michigan
Clinton CHARTER TOWNSHIP OF CLINTON Clinton Township, Michigan
Canton Canton Township, MI – Official Website
Westland City of Westland, MI
Troy Welcome to City of Troy, Michigan
Farmington Hills Farmington Hills, MI
Macomb Macomb, MI | Official Website
Wayne County Wayne County Home Page
Oakland County Oakland County, Michigan | Oakland County, Michigan
Macomb County Macomb County Government | Macomb County Comprised of 27 local units of government, Macomb County is characterized by dynamic urban clusters, expansive networks of industry and commerce, pristine natural features and bountiful agricultural lands. From the densely-populated southern cities to the rural northern villages, Macomb County possesses a wealth of assets that make it a desirable place to live, work and play.
Kent County accessKent.com – Kent County, Michigan
Genesee County Genesee County Michigan Genesee County is a county in the U.S. state of Michigan. As of the 2010 census, the population was 425,790,[3] making it the fifth-most populous county in Michigan. The county seat and population center is Flint (birthplace of General Motors).[4]Genesee County comprises the Flint, MI Metropolitan Statistical Area and is included in the Detroit-Warren-Ann Arbor, MI Combined Statistical Area.
Washtenaw County Washtenaw County, MI | Official Website
Ingham County Ingham County > Residents
Ottawa County miOttawa – Ottawa County, Michigan
Kalamazoo County Kalamazoo Michigan County Government Web Site
Saginaw County County of Saginaw, Michigan Government The official site of Saginaw County
Livingston County Livingston County
Muskegon County Muskegon County, MI | Official Website
St. Clair County Welcome to St. Clair County, MI
Jackson County Jackson County, MI | Official Website
Berrien County Berrien County, MI | Official Website
Monroe County City of Monroe
Calhoun County Calhoun County is located in southern Michigan, the City of Albion, the City of Marshall and the City of Battle Creek are all located in Calhoun County | Calhoun County Calhoun County is located in southern Michigan. There are three populations areas within the County, the City of Albion in the eastern portion of the County, the City of Marshall in the center and the City of Battle Creek in the northwest corner.
Allegan County Allegan County, Michigan
Bay County Bay County – The Official Bay County Michigan Government Website The official Website of Bay County, Michigan.-
Eaton Countyt Eaton County, MI | Official Website
Lenawee County Lenawee County, MI | Official Website
Lapeer County Lapeer County
Grand Traverse County Grand Traverse County, MI | Official Website
Midland County County of Midland, Michigan > Home
Van Buren County Van Buren County Services and Information Center – Van Buren County Community Information Center
Clinton County Clinton County, MI | Official Website
Shiawassee County Shiawassee County, Michigan Home Page-The official website of Shiawassee County (MI) Government
Isabella County Welcome to Isabella County, Michigan Online Website for Isabella County, Michigan.
Marquette County Welcome to Marquette County, MI Marquette County is the largest county in land area in Michigan, and the most populous county in the Upper Peninsula of Michigan.As of the 2010 census, the population was 67,077.
Ionia County Ionia County – Ionia County, Michigan
Montcalm County Welcome to County of Montcalm, Michigan
St. Joseph County St. Joseph County Michigan – Government St. Joseph County Michigan is a great place to live, work and play! Official government website.
Barry County Welcome to Barry County, Michigan
Tuscola County Tuscola County
Newaygo County Welcome to the Newaygo County Website
Michigan Jail Roster
| Type | Name | County | Inmate Locator | Phone Number | Inmate Search |
| --- | --- | --- | --- | --- | --- |
| Federal Prison | Milan Federal Correctional Institution | Monroe County | 4004 Arkona Road, Milan, MI 48160 | (734) 439-1511 | Federal Inmate Locator |
| State Prison | Alger Correctional Facility | Alger County | N6141 Industrial Park Drive, Munising, MI 49862 | (906) 387-5000 | Inmate Search |
| State Prison | Baraga Correctional Facility | Baraga County | 13924 Wadaga Road, Baraga, MI 49908-9204 | (906) 353-7070 | Inmate Search |
| State Prison | Lakeland Correctional Facility | Branch County | 141 First Street, Coldwater, MI 49036 | (517) 278-6942 | Inmate Search |
| State Prison | Chippewa Correctional Facility | Chippewa County | 4269 W. M-80, Kincheloe, MI 49784 | (906) 495-2275 | Inmate Search |
| State Prison | Kinross Correctional Facility | Chippewa County | 4533 W. Industrial Park Drive, Kincheloe, MI 49788 | (906) 495-2282 | Inmate Search |
| State Prison | Ojibway Correctional Facility | Gogebic County | N 5705 Ojibway Road, Marenisco, MI 49947-9771 | (906) 787-2217 | Inmate Search |
| State Prison | Central Michigan Correctional Facility | Gratiot County | 320 N. Hubbard, St. Louis, MI 48880 | (989) 681-6668 | Inmate Search |
| State Prison | St. Louis Correctional Facility | Gratiot County | 8585 N. Croswell Road, St. Louis, MI 48880 | (989) 681-6444 | Inmate Search |
| State Prison | Bellamy Creek Correctional Facility | Ionia County | 1727 West Bluewater Highway, Ionia, MI 48846 | (616) 527-2510 | Inmate Search |
| State Prison | Ionia Correctional Facility | Ionia County | 1576 W. Bluewater Highway, Ionia, MI 48846 | (616) 527-6331 | Inmate Search |
| State Prison | Michigan Reformatory | Ionia County | 1342 W. Main, Ionia, MI 48846 | (616) 527-2500 | Inmate Search |
| State Prison | Richard A. Handlon Correctional Facility | Ionia County | 1728 Bluewater Highway, Ionia, MI 48846 | (616) 527-3100 | Inmate Search |
| State Prison | Charles Egeler Reception & Guidance Center | Jackson County | 3855 Cooper Street, Jackson, MI 49201-7547 | (517) 780-5600 | Inmate Search |
| State Prison | Cooper Street Correctional Facility | Jackson County | 3100 Cooper Street, Jackson, MI 49201 | (517) 780-6175 | Inmate Search |
| State Prison | G. Robert Cotton Correctional Facility | Jackson County | 3500 N. Elm Road, Jackson, MI 49201 | (517) 780-5000 | Inmate Search |
| State Prison | Parnall Correctional Facility | Jackson County | 1780 E. Parnall, Jackson, MI 49201 | (517) 780-6004 | Inmate Search |
| State Prison | Thumb Correctional Facility | Lapeer County | 3225 John Conley Drive, Lapeer, MI 48446 | (810) 667-2045 | Inmate Search |
| State Prison | Gus Harrison Correctional Facility | Lenawee County | 2727 East Beecher Street, Adrian, MI 49221 | (517) 265-3900 | Inmate Search |
| State Prison | Woodland Center Correctional Facility | Livingston County | 9036 E. M-36, Whitmore Lake, MI 48189 | (734) 449-3320 | Inmate Search |
| State Prison | Newberry Correctional Facility | Luce County | 13747 E. County Road 428, Newberry, MI 49868 | (906) 293-6200 | Inmate Search |
| State Prison | Macomb Correctional Facility | Macomb County | 34625 26 Mile Road, New Haven, MI 48048 | (586) 749-4900 | Inmate Search |
| State Prison | Oaks Correctional Facility | Manistee County | 1500 Caberfae Highway, Manistee, MI 49660 | (231) 723-8272 | Inmate Search |
| State Prison | Marquette Branch Prison | Marquette County | 1960 U.S. Hwy. 41 South, Marquette, MI 49855 | (906) 226-6531 | Inmate Search |
| State Prison | Carson City Correctional Facility | Montcalm County | 10274 Boyer Road, Carson City, MI 48811-9746 | (989) 584-3941 | Inmate Search |
| State Prison | Earnest C. Brooks Correctional Facility | Muskegon County | 2500 S. Sheridan Drive, Muskegon Heights, MI 49444 | (231) 773-9200 | Inmate Search |
| State Prison | Muskegon Correctional Facility | Muskegon County | 2400 S. Sheridan Drive, Muskegon, MI 49442 | (231) 773-3201 | Inmate Search |
| State Prison | West Shoreline Correctional Facility | Muskegon County | 2500 S. Sheridan Drive, Muskegon Heights, MI 49444 | (231) 773-9200 | Inmate Search |
| State Prison | Saginaw Correctional Facility | Saginaw County | 9625 Pierce Road, Freeland, MI 48623 | (989) 695-9880 | Inmate Search |
| State Prison | Special Alternative Incarceration Facility | Washtenaw County | 18901 Waterloo Road, Chelsea, MI 48118 | (734) 475-1368 | Inmate Search |
| State Prison | Women's Huron Valley Correctional Facility | Washtenaw County | 3201 Bemis Road, Ypsilanti, MI 48197-0911 | (734) 572-9900 | Inmate Search |
| State Prison | Detroit Detention Center | Wayne County | 17601 Mound Road, Detroit, MI 48212 | (313) 368-8300 | Inmate Search |
| State Prison | Detroit Reentry Center | Wayne County | 17600 Ryan Road, Detroit, MI 48212 | (313) 368-3200 | Inmate Search |
| Alcona County Jail Roster | Alcona County Jail | Alcona County | 214 W Main Street, Harrisville, MI 48740 | (989) 724-9570 | Jail Roster |
| Allegan County Jail Roster | Allegan County Corrections Center | Allegan County | 640 River Street, Allegan, MI 49010 | (269) 673-0500 | Jail Roster |
| Antrim County Jail Roster | Antrim County Jail | Antrim County | 107 Grove Street, Bellaire, MI 49615 | (231) 533-8627 | Jail Roster |
| Barry County Jail Roster | Barry County Jail | Barry County | 1212 W State Street, Hastings, MI 49058 | (269) 948-4804 | Jail Roster |
| Bay County Jail Roster | Bay County Jail | Bay County | 503 3rd Street, Bay City, MI 48708 | (989) 895-4066 | Jail Roster |
| Berrien County Jail Roster | Berrien County Jail | Berrien County | 919 Port Street, St. Joseph, MI 49085 | (269) 983-7141 ext 7777 | Inmate Search |
| Calhoun County Jail Roster | Calhoun County Jail | Calhoun County | 185 E Michigan Avenue, Battle Creek, MI 49014 | (269) 969-6303 | Jail Roster |
| Cass County Jail Roster | Cass County Jail | Cass County | 321 N M62, Cassopolis, MI 49031 | (269) 445-3877 | Jail Roster |
| Charlevoix County Jail Roster | Charlevoix County Jail | Charlevoix County | 1000 Grant Street, Charlevoix, MI 49720 | (231) 547-4461 | Jail Roster |
| Cheboygan County Jail Roster | Cheboygan County Jail | Cheboygan County | 870 S Main Street, Cheboygan, MI 49721 | (231) 627-3155 | Jail Roster |
| Chippewa County Jail Roster | Chippewa County Jail | Chippewa County | 325 Court Street, Sault Ste. Marie, MI 49783 | (906) 635-7620 | Jail Roster |
| Clinton County Jail Roster | Clinton County Jail | Clinton County | 1347 E Townsend Road, St. Johns, MI 48879 | (866) 932-6506 | Jail Roster |
| Crawford County Jail Roster | Crawford County Jail | Crawford County | 200 W Michigan Avenue, Grayling, MI 49738 | (989) 348-4822 | Jail Roster |
| Delta County Jail Roster | Delta County Correctional Facility | Delta County | 111 North Third Street, Escanaba, MI 49829 | (906) 789-5100 | Jail Roster |
| Dickinson County Jail Roster | Dickinson County Jail | Dickinson County | 300 East D Street, Iron Mountain, MI 49801 | (906) 774-6270 | Jail Roster |
| Eaton County Jail Roster | Eaton County Jail | Eaton County | 1025 Independence Blvd, Charlotte, MI 48813 | (517) 543-3512 | Jail Roster |
| Emmet County Jail Roster | Emmet County Correctional Facility | Emmet County | 450 Bay Street, Petoskey, MI 49770 | (231) 347-2036 | Jail Roster |
| Genesee County Jail Roster | Genesee County Jail | Genesee County | 1002 Saginaw Street, Flint, MI 48502 | (810) 257-3426 | Jail Roster |
| Gladwin County Jail Roster | Gladwin County Jail | Gladwin County | 501 West Cedar Avenue, Gladwin, MI 48624 | (989) 426-7121 | Jail Roster |
| Grand Traverse County Jail Roster | Grand Traverse County Correctional Facility | Grand Traverse County | 320 Washington Street, Traverse City, MI 49684 | (231) 922-4530 | Jail Roster |
| Gratiot County Jail Roster | Gratiot County Jail | Gratiot County | 226 E Center Street, Ithaca, MI 48847 | (989) 875-5211 | Jail Roster |
| Hillsdale County Jail Roster | Hillsdale County Jail | Hillsdale County | 165 W Fayette Street, Hillsdale, MI 49242 | (517) 437-7317 | Jail Roster |
| Huron County Jail Roster | Huron County Jail | Huron County | 120 S Heisterman Street, Bad Axe, MI 48413 | (989) 269-6424 | Jail Roster |
| Ingham County Jail Roster | Ingham County Jail | Ingham County | 630 North Cedar Road, Mason, MI 48854 | (517) 676-2431 | Jail Roster |
| Ionia County Jail Roster | Ionia County Jail | Ionia County | 133 E Adams Street, Ionia, MI 48846 | (616) 527-5390 | Jail Roster |
| Iron County Jail Roster | Iron County Correctional Facility | Iron County | 2 South Sixth Street, Crystal Falls, MI 49920 | (906) 875-0651 | Jail Roster |
| Isabella County Jail Roster | Isabella County Jail | Isabella County | 207 N. Court Street, Mt. Pleasant, MI 48858 | (989) 772-5915 | Inmate Search |
| Jackson County Jail Roster | Jackson County Wesley Street Jail | Jackson County | 212 W Wesley Street, Jackson, MI 49201 | (517) 768-7900 | Jail Roster |
| Jackson County Jail Roster | Jackson County Chanter Road Jail | Jackson County | 1995 Chanter Road, Jackson, MI 49201 | (517) 768-1609 | Jail Roster |
| Kalamazoo County Jail Roster | Kalamazoo County Jail | Kalamazoo County | 1500 Lamont Avenue, Kalamazoo, MI 49048 | (269) 383-8821 | Inmate Search |
| Kent County Jail Roster | Kent County Correctional Facility | Kent County | 703 Ball Avenue NE, Grand Rapids, MI 49503 | (616) 632-6400 | Inmate Search |
| Lake County Jail Roster | Lake County Detention Center | Lake County | 1153 Michigan Avenue, Baldwin, MI 49304 | (231) 745-6201 | Jail Roster |
| Lapeer County Jail Roster | Lapeer County Jail | Lapeer County | 3231 John Conley Drive, Lapeer, MI 48446 | (810) 667-0445 | Jail Roster |
| Leelanau County Jail Roster | Leelanau County Correctional Facility | Leelanau County | 8525 E Government Center Drive, Suttons Bay, MI 49682 | (231) 256-8661 | Jail Roster |
| Lenawee County Jail Roster | Lenawee County Jail | Lenawee County | 549 N Winter Street, Adrian, MI 49221 | (517) 265-4400 | Jail Roster |
| Livingston County Jail Roster | Livingston County Jail | Livingston County | 150 S Highlander Way, Howell, MI 48843 | (517) 546-2445 | Jail Roster |
| Mackinac County Jail Roster | Mackinac County Jail | Mackinac County | 100 S Marley Street, St. Ignace, MI 49781 | (906) 643-7325 | Jail Roster |
| Macomb County Jail Roster | Macomb County Jail | Macomb County | 43565 Elizabeth Road, Mt Clemens, MI 48043 | (586) 469-5151 | Inmate Search |
| Manistee County Jail Roster | Manistee County Jail | Manistee County | 1525 E Parkdale Avenue, Manistee, MI 49660 | (231) 723-8435 | Jail Roster |
| Marquette County Jail Roster | Marquette County Jail | Marquette County | 236 W Baraga Avenue, Marquette, MI 49855 | (906) 225-8445 | Jail Roster |
| Mecosta County Jail Roster | Mecosta County Jail | Mecosta County | 225 S Stewart Avenue, Big Rapids, MI 49307 | (231) 592-0156 | Jail Roster |
| Menominee County Jail Roster | Menominee County Jail | Menominee County | 831 10th Avenue, Menominee, MI 49858 | (906) 863-4441 | Jail Roster |
| Midland County Jail Roster | Midland County Jail | Midland County | 101 Fast Ice Drive, Midland, MI 48642 | (989) 832-6612 | Inmate Roster |
| Monroe County Jail Roster | Monroe County Main Jail Facility | Monroe County | 100 E 2nd Street, Monroe, MI 48161 | (734) 240-7430 | Jail Roster |
| Monroe County Jail Roster | Monroe County Dormitory Facility | Monroe County | 7000 E Dunbar Road, Monroe, MI 48161 | (734) 240-8000 | Jail Roster |
| Montcalm County Jail Roster | Montcalm County Jail | Montcalm County | 649 N State Street, Stanton, MI 48888 | (989) 831-7592 | Jail Roster |
| Muskegon County Jail Roster | Muskegon County Jail | Muskegon County | 25 W Walton Avenue, Muskegon, MI 49440 | (231) 724-6351 | Inmate Roster |
| Newaygo County Jail Roster | Newaygo County Jail | Newaygo County | 1035 E James Street, White Cloud, MI 49349 | (231) 689-7024 | Jail Roster |
| Oakland County Jail Roster | Oakland County Jail | Oakland County | 1201 N Telegraph Road, Pontiac, MI 48341 | (248) 858-1800 | Inmate Roster |
| Oceana County Jail Roster | Oceana County Jail | Oceana County | 216 Lincoln Street, Hart, MI 49420 | (231) 873-3967 | Jail Roster |
| Otsego County Jail Roster | Otsego County Jail | Otsego County | 124 South Court Avenue, Gaylord, MI 49735 | (989) 731-7289 | Jail Roster |
| Ottawa County Jail Roster | Ottawa County Jail | Ottawa County | 12130 Fillmore Street, West Olive, MI 49460 | (616) 786-4140 | Inmate Search |
| Presque Isle County Jail Roster | Presque Isle County Jail | Presque Isle County | 267 N 2nd Street, Rogers City, MI 49779 | (989) 734-2156 | Jail Roster |
| Roscommon County Jail Roster | Roscommon County Jail | Roscommon County | 111 S 2nd Street, Roscommon, MI 48653 | (989) 275-9070 | Jail Roster |
| Saginaw County Jail Roster | Saginaw County Jail | Saginaw County | 208 S Harrison Street, Saginaw, MI 48602 | (989) 790-5462 | Inmate Roster |
| St. Clair County Jail Roster | St. Clair County Jail | St. Clair County | 1170 Michigan Road, Port Huron, MI 48060 | (810) 987-1721 | Jail Roster |
| Van Buren County Jail Roster | Van Buren County Jail | Van Buren County | 205 Kalamazoo Street, Paw Paw, MI 49079 | (269) 657-2171 | Inmate Search |
| Washtenaw County Jail Roster | Washtenaw County Jail | Washtenaw County | 2201 Hogback Road, Ann Arbor, MI 48105 | (734) 585-7247 | Jail Roster |
| Wayne County Jail Roster | Wayne County Andrew C. Baird Detention Facility | Wayne County | 570 Clinton Street, Detroit, MI 48226 | (313) 224-2222 | Inmate Search |
| Wayne County Jail Roster | The Old Wayne County Jail | Wayne County | 525 Clinton Street, Detroit, MI 48226 | (313) 224-2222 | Inmate Search |
| Wayne County Jail Roster | Wayne County William Dickerson Detention Facility | Wayne County | 3501 Hamtramck Drive, Hamtramck, MI 48211 | (313) 875-7000 | Inmate Search |
| Wexford County Jail Roster | Wexford County Jail | Wexford County | 820 S Carmel Street, Cadillac, MI 49601 | (231) 779-9217 | Jail Roster |
Alger County, MI Jail Inmate Alger County Jail Inmate Search
Inmate Search | Berrien County, MI Berrien County Inmate Roster
CLINTON911MI P2C – provided by OSSI Clinton County Sheriff's Inmate Inquiry
Office of Sheriff Genesee County Sheriff's Office Inmate Information
Ingham County Sheriff's Office Ingham County Sheriff's Inmate Search
Inmate Search Isabella County Inmate Search
Jackson County Sheriff's Jail The Jackson County Jail and its staff members are utilizing a dynamic training program to improve jail services and enhance the criminal justice system.
Kalamazoo Public Access Kalamazoo County Jail Inmate Search
Online Services – Kent County, Michigan Kent County Jail Inmate Lookup
Macomb County Sheriff Inmate Locator Macomb County Jail Inmate Locator
Menominee County ? Departments ? Sheriff's Office ? Offender Information Search Menominee County Sheriff's Offender Search
Midland County Sheriff Online Services Midland County Sheriff's Inmate Tracker
Montcalm County Inmate List Victim Information and Notification Everyday
Police 2 Citizen Muskegon County Jail Inmate Roster
County Jail? Newaygo County Sheriff's Offender Notification
Inmates Currently Incarcerated | Inmate Locator Oakland County Sheriff's Inmate Roster
Corrections / County Jail – Oceana County Michigan Oceana County Corrections Inmate Look up
miOttawa – Ottawa County, Michigan Ottawa County Jail Inmate Search
The Offices of St. Clair County – Sheriff St Clair County Sheriff's Office Inmate Lookup
Inmate Information | Washtenaw County, MI Washtenaw County Sheriff's Office
CORRECTIONS – Offender Search Michigan Department of Corrections
MSP – Criminal History Records Michigan State Police Criminal History Records
Case Search Michigan Court Case Records Search
MSP – Sex Offender Registry Michigan Sex Offender Registry