Connecticut Public Records
Accessing public records in the larger U.S.A. varies from state to state. Every state has different information, procedures and laws available to the citizens. This post focuses on the state of Connecticut and how the citizens can obtain public records.
First passed in 1975, the Freedom of Information Act was formulated to enable American citizens to have access to most public records that one could not obtain easily. Congress had to make several criminal records and statistics available to everyone who wishes to get them. The National Freedom of Information Coalition is one of the groups that protect our right to access some records that are readily available to the general public under the FOIA (Freedom of Information Act).
The Connecticut FOIA gives the residents of Connecticut have the right to attend state's public meetings and to be able to access important public information including information that affects the public, like Zoning ordinances, court rulings, business permit applications, real estate sales and other important public business.
Among the exceptions include:
Trade secrets
Statements of worth
Information about an ongoing enforcement investigation
Information about ongoing negotiations
Medical records and personal information
Tests pertaining to obtaining a license
Complaints
Petitions
Information related to collective bargaining
Private addresses in the address confidentiality plan
Information that may compromise the security of any person, correctional institutions, telecommunications or public infrastructure
Connecticut Criminal Records
You can obtain background checks in Connecticut by using any of the commercial "gotcha sites" that guarantees free information only. The site should lead you to a page that will request you for membership fees and your credit card information.
The State of Connecticut Department of Public Safety Division of the State Police Bureau of Identification is the official uses of Connecticut background check information. The record being disclosed may be searched by fingerprint or name. You will be required to pay the search fee of $50.
The Connecticut Judicial Law Libraries provides more complete information concerning the use of criminal records. The information about juvenile convictions is not shared by the public.
Any citizen can search for arrest records, jail and inmate records through the Connecticut State Department of Corrections for free. This is an online search that produces records of any individual who is currently incarcerated.
Connecticut Court Records
Most Connecticut court proceeding records are readily available to the general public, with the exception of proceedings involving juveniles and lawsuits with nondisclosure clause forming part of the settlement. To access court records, just go to the State of Connecticut Judicial Branch website and go to the public tab. Here, you will find arrest warrants, court standing orders and rules, child support, law libraries, court support services, court service centers, and decisions and opinions and so on.
Connecticut Vital Records
All Connecticut's vital records for birth, marriage, divorce, death, civil unions, and fatal death are maintained by the Department of Public Health. Genealogical records are readily available on the Department of Public Health's website and can be obtained for scientific or medical research. To access these records, you have to present proof that the records you want to obtain will be used only for the purposes of scientific or medical research.
Birth records: Birth records are available statewide from 1907 to present. Birth certificates are confidential and can only be issued under some circumstances.
Death records: Death records are accessible from 1907 to the present. You can only be given copies of a birth certificate if you are able to prove the relationship to those who are named in the certificate.
Marriage records: You can obtain marriage records in the state of Connecticut through the District Court Clerk of the county in which the event was recorded. You may request these records in person or by mail
Divorce records: Divorce records in Connecticut are obtainable only through the District Court Clerk of the county in which the final decree was made. You can request these records in person or by mail.
By following the right procedure and looking at the appropriate place, you will definitely access most of Connecticut's public records easily.
Connecticut State Court System
Understanding how the system of Connecticut state court works is very important as it helps you find court records easily.
Connecticut Courts Overview
The trial court system of Connecticut State consists of Probate Courts and Superior Courts.
Connecticut Superior Courts
Connecticut Superior Courts are the highest courts in Connecticut State and they have general jurisdiction over all types of criminal and civil cases, but typically hear cases that Probate Courts have no jurisdiction to handle.
Superior Courts are geographically organized into Juvenile Matters, Geographical Area Courts, and Judicial District Courts. Geographical Area Courts typically handle most traffic cases, code violations, and criminal arraignments. The location of transaction, parties, crime, or injury determines which Geographical Area Court or District Court has jurisdiction over the case.
Small claims cases can also be handled by the Centralized Small Claims Court, which is located in Hartford. Other types of small claims cases can also be heard in Housing Session, or in any other Special Sessions.
These courts are also organized into special sessions and divisions by the type of case. Each Superior Court in Connecticut has court divisions for Criminal, Civil, and Family/Juvenile cases. Special sessions hear some types of cases. While some special sessions serve the whole state from a particular location, some special sessions are available only in some courts.
Court Divisions
As mentioned earlier, each Superior Court has Court Division, which is then divided into 5 parts namely, Small Claims, Civil Non-Jury, Civil Jury, Administrative Appeals, and Landlord/Tenant. The Small Claims division hears claims for up to money damages of $5,000 provided all requirements are met for Small Claims jurisdiction.
Criminal Division hears crimes, infractions, and violations. Crimes include misdemeanors with potential punishment of one year or less by incarceration and felonies with potential punishment of more than a year by incarceration. Violations include any motor vehicle cases which are punishable by a fine only. Where substance abuse treatment seems to be appropriate, a special session of Drug Court or Drug Docket may handle the case. A Community Court may handle cases where involving "quality of life" crimes.
Juvenile Matters has jurisdiction to handle cases that involve the behavior of a child or care of children.
Family Divisions deal with many types of cases related to family relationships, including child support, custody, "relief from abuse", and divorce.
Special Sessions
Child Protection Session functions as a juvenile trial court and serves the whole state. It is located in Middlesex Judicial District Superior Court. Some Local Superior Courts also have their own independent Child Protection Sessions.
Tax and Administration Appeals Session hears appeals of the decisions that the Commissioner of Revenue Services, as well as other administrative agencies, have made. New Britain Superior Court houses this special session and serves the whole state.
Available in Waterbury, Hartford, and Stamford Judicial Districts, Regional Family Trial Docket handles some cases which involve complex legal issues, several parties, or large sums of monetary claims.
Land Use Litigation Docket accepts certain types of cases that have been transferred to it by the local Superior Courts. It is positioned in Hartford Judicial District.
Connecticut Probate Courts
Connecticut Probate Courts generally hear cases that include probate, wills, estates, adoptions, and trusts. They share jurisdiction over name changes, mental health cases, and related matters with Superior Courts.
Probate Courts do not have the jurisdiction to provide jury trials. However, a case that has been moved to Superior Court for a jury trial may be returned back to Probate Court if a proper request is made after the end of the trial.
Connecticut Crime Statistics
Violent & Property Crime Rates in Connecticut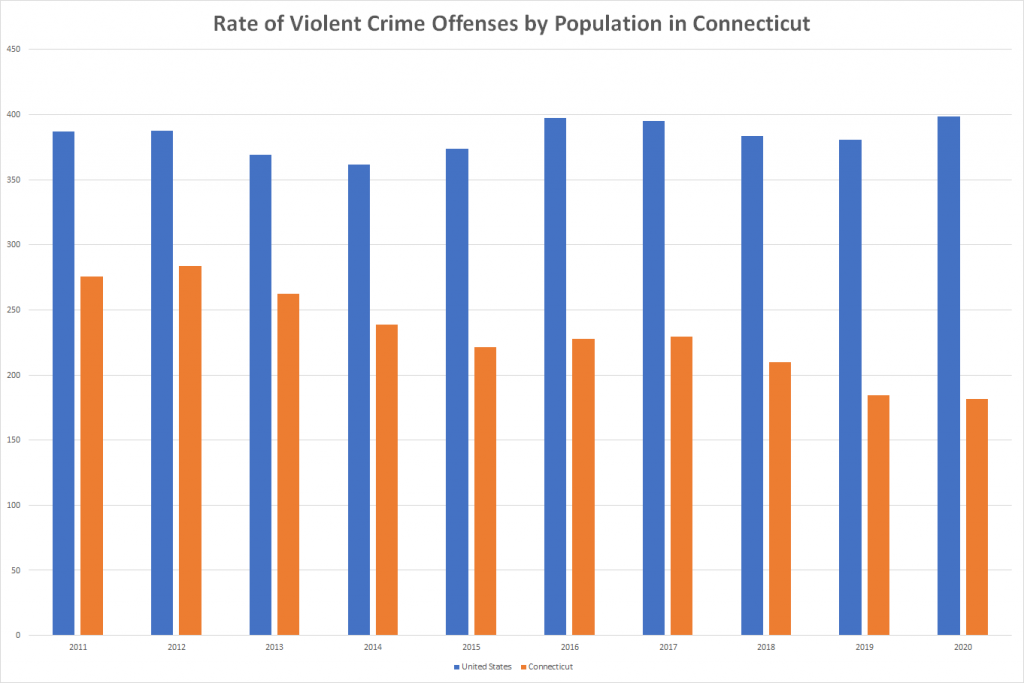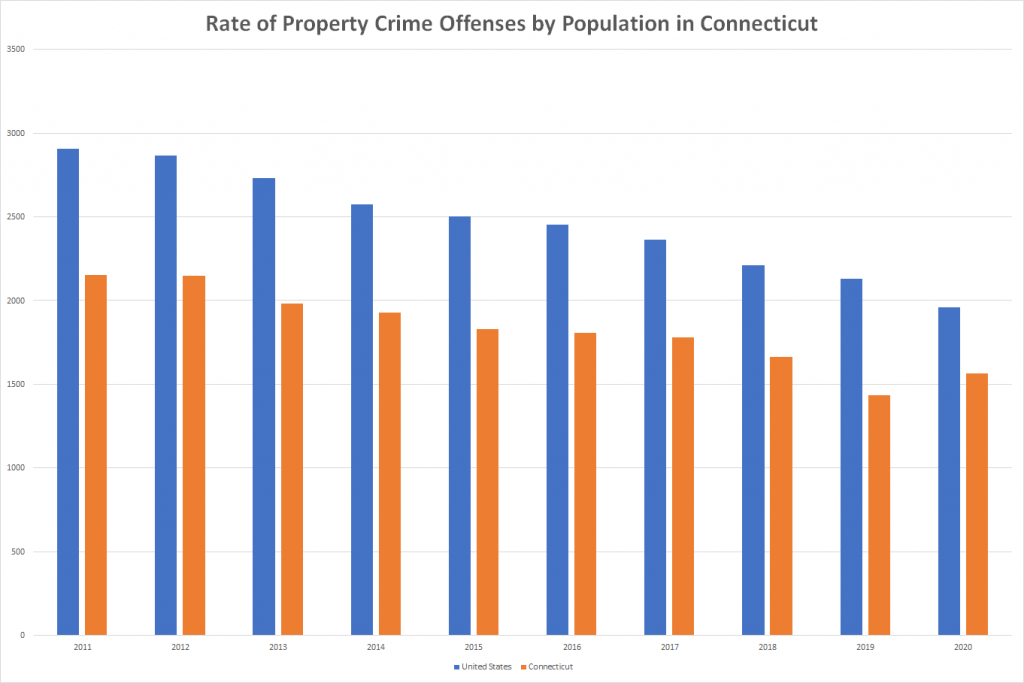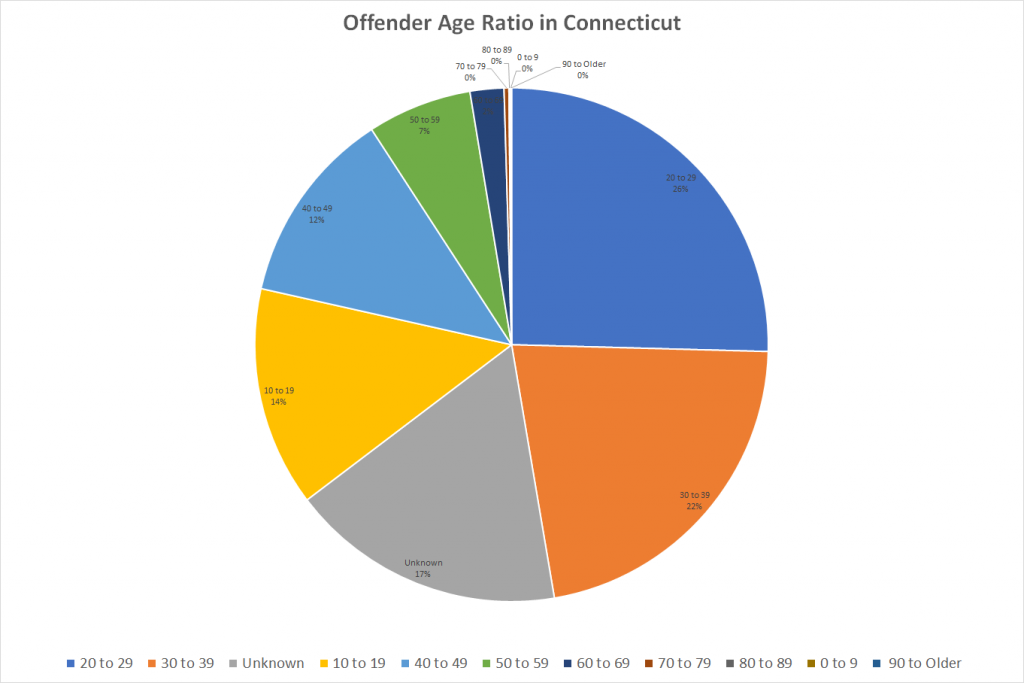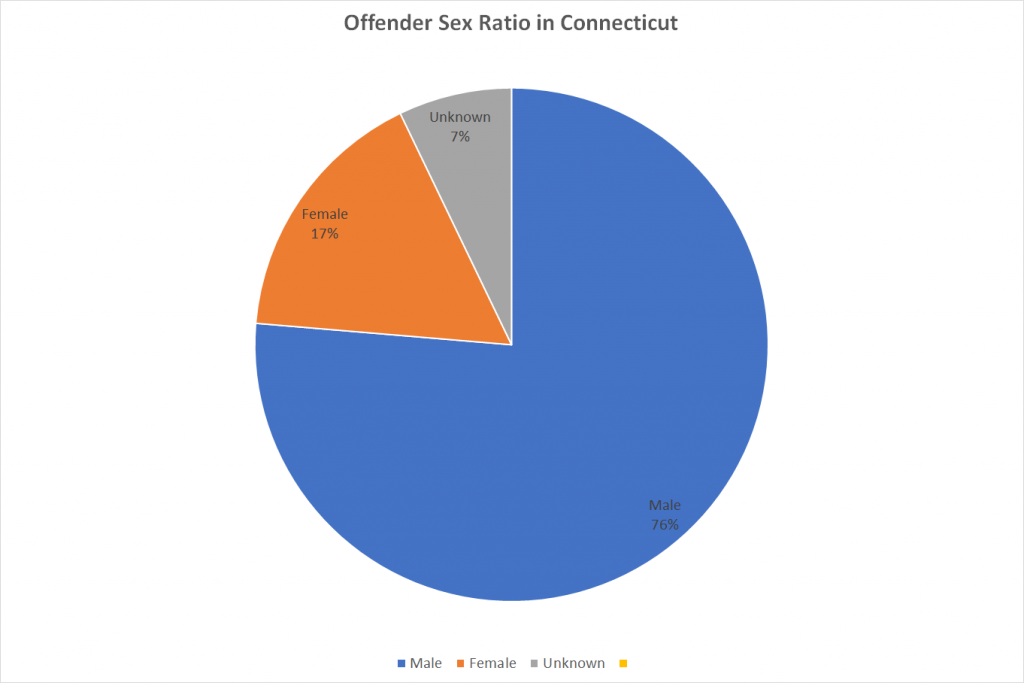 Arrests Offense in Connecticut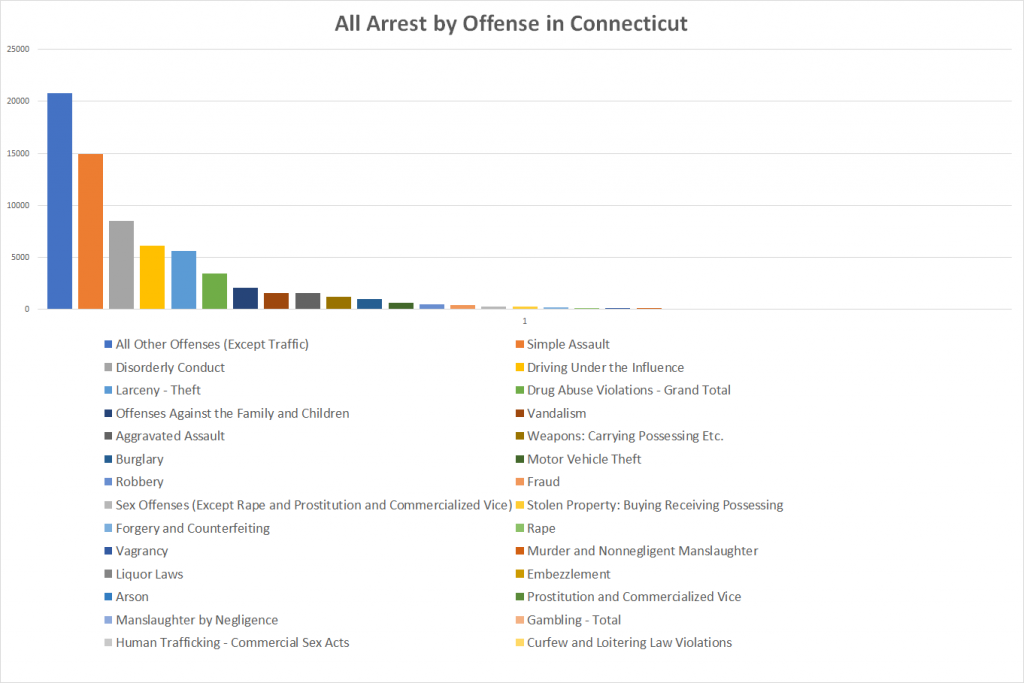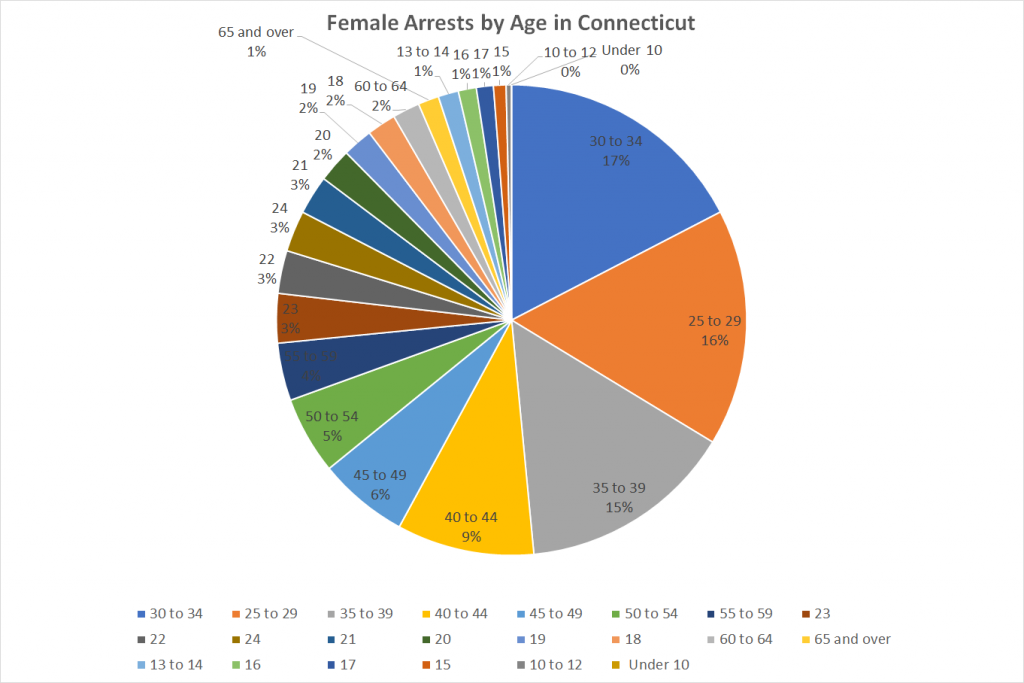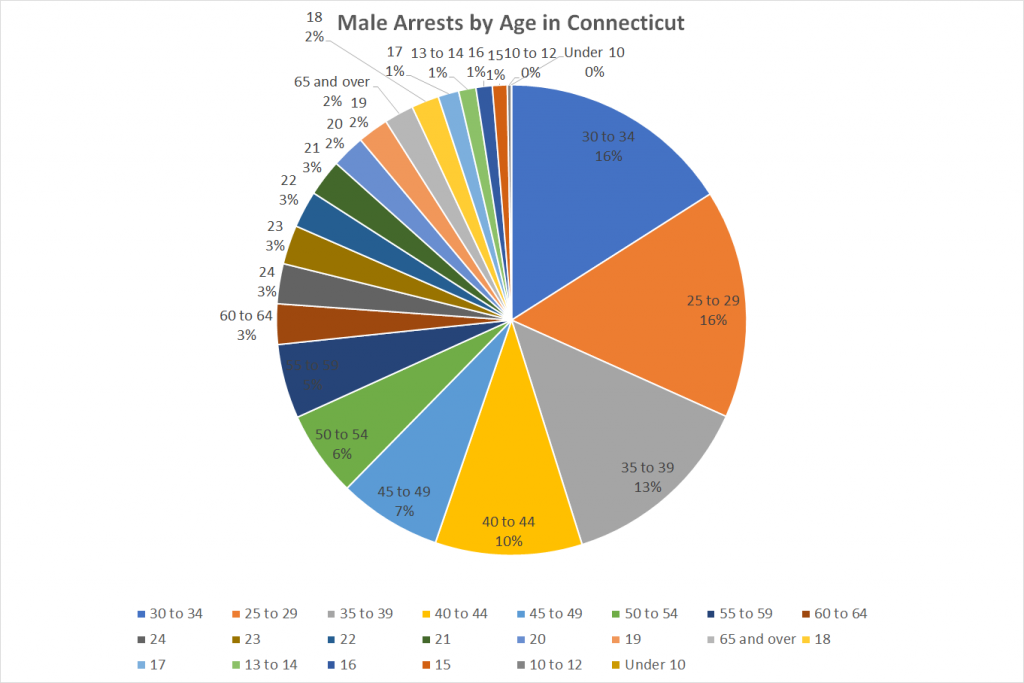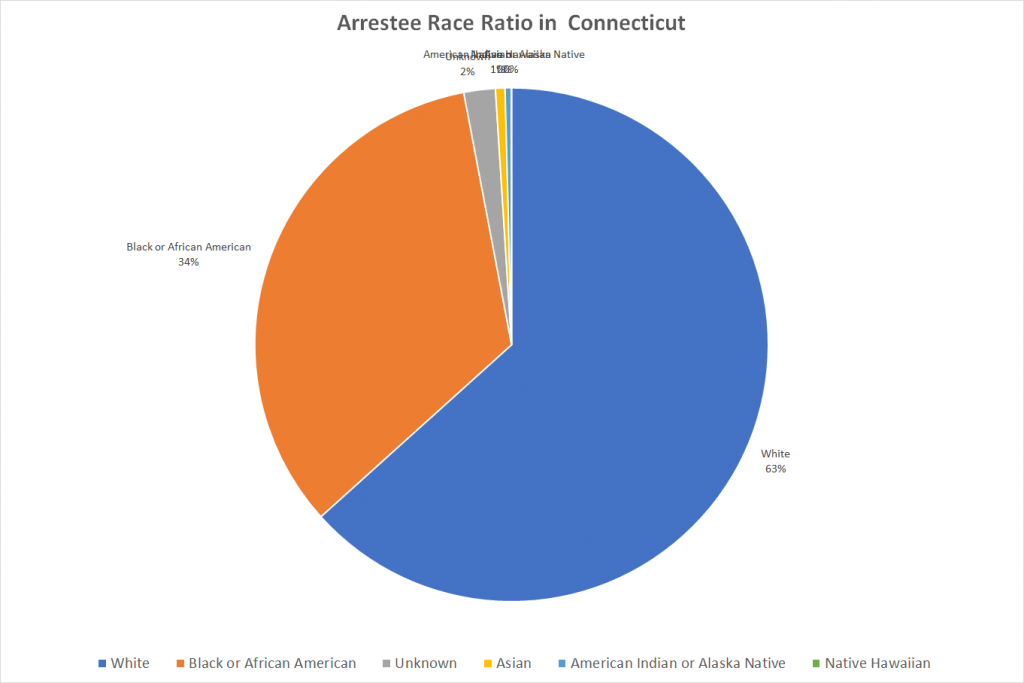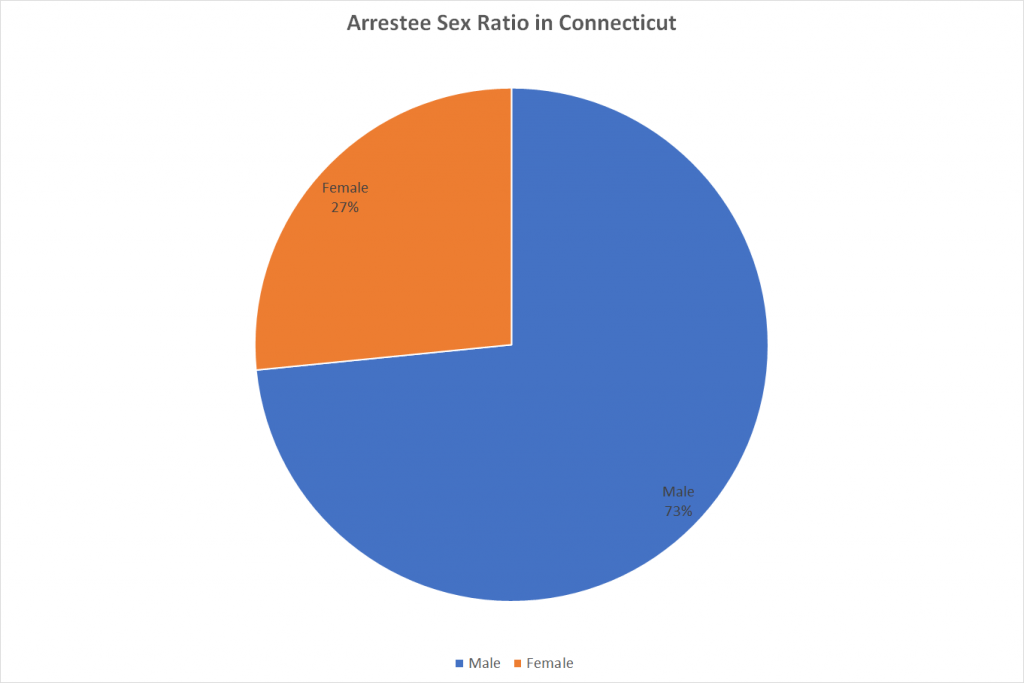 The latest data is from 2021. References: https://cde.ucr.cjis.gov/LATEST/webapp/#/pages/home
The Official Website of Connecticut County
New Haven New Haven, CT
Hartford Hartford.Gov – City of Hartford City of Hartford Connecticut's Capital City Official Website
Stamford Stamford CT
Norwalk Norwalk, CT – Official Website
New Britain City of New Britain
Bristol Bristol, CT – Official Website See how the Bristol's various departments work to maintain and promote the city on a day-to-day basis.
Meriden Welcome to the City of Meriden, Connecticut Within the community of Meriden, Connecticut, you'll find award-winning schools, 3,000+ acres of parks, and spirited civic, service, & cultural activities.
West Haven West Haven, CT | Official Website
Middletown Middletown, CT | Official Website
Norwich Norwich, CT – Official Website
Shelton City of Shelton CT | Located in Fairfield County Shelton, CT municipal site with information on city government, public works, public safety, education, boards and commissions
Torrington Torrington CT
New London Welcome to New London, Connecticut
Derby City of Derby, Connecticut
Groton Welcome to the Town of Groton, Connecticut
Fairfield County Western CT Convention & Visitors Bureau Connecticut's Official Source of Travel & Tourism Information, Fairfield County, Southwest Connecticut, Gold Coast, Fairfield, Coastal Fairfield County, Southern Connecticut, New England, Online travel planner information, on destinations, travel bargains, lodging packages, travel tips.
Hartford County Hartford.Gov – City of Hartford City of Hartford Connecticut's Capital City Official Website
New Haven County New Haven, CT
Litchfield County Litchfield County, Connecticut CT Welcome to Litchfield County where you will enjoy many rewarding opportunities for dining, shopping for art and antiques, lodging, and relaxing in the picturesque Northwest Hills of Connecticut
Middlesex County Middlesex County, Connecticut
Connecticut Jail Roster
| Type | Name | County | Inmate Locator | Phone Number | Inmate Search |
| --- | --- | --- | --- | --- | --- |
| Federal Prison | Danbury Federal Correctional Institution | Fairfield County | Route 37, Danbury, CT 06811 | (203) 743-6471 | Federal Inmate Locator |
| State Prison | Bridgeport Correctional Center | Fairfield County | 1106 North Avenue, Bridgeport, CT 06604 | (475) 225-8000 | Inmate Search |
| State Prison | Garner Correctional Institution | Fairfield County | 50 Nunnawauk Road, Newtown, CT 06470 | (203) 270-2800 | Inmate Search |
| State Prison | Cybulski Community Reintegration Center/ Willard-Cybulski Correctional Institution | Hartford County | 391 Shaker Road, Enfield, CT 06082 | (860) 763-6100 | Inmate Search |
| State Prison | Enfield Correctional Institution | Hartford County | 289 Shaker Road, Enfield, CT 06082 | (860) 814-4300 | Inmate Search |
| State Prison | Hartford Correctional Center | Hartford County | 177 Weston Street, Hartford, CT 06120 | (959) 200-3000 | Inmate Search |
| State Prison | MacDougall-Walker Correctional Institution | Hartford County | 1153 East Street South, Suffield, CT 06080 | (860) 627-2100/ (860) 292-3400 | Inmate Search |
| State Prison | Robinson Correctional Institution | Hartford County | 285 Shaker Road, Enfield, CT 06082 | (860) 253-8000 | Inmate Search |
| State Prison | Cheshire Correctional Institution | New Haven County | 900 Highland Avenue, Cheshire, CT 06410 | (203) 651-6100 | Inmate Search |
| State Prison | Manson Youth Institution | New Haven County | 42 Jarvis Street, Cheshire, CT 06410 | (203) 806-2500 | Inmate Search |
| State Prison | New Haven Correctional Center | New Haven County | 245 Whalley Avenue, New Haven, CT 06511 | (203) 974-4111 | Inmate Search |
| State Prison | Corrigan-Radgowski Correctional Center | New London County | 986 Norwich-New London Turnpike, Uncasville, CT 06382 | (860) 848-5700 | Inmate Search |
| State Prison | York Correctional Institution | New London County | 201 West Main Street, Niantic, CT 06357 | (860) 451-3001 | Inmate Search |
| State Prison | Northern Correctional Institution | Tolland County | 287 Bilton Road, Somers, CT 06071 | (860) 763-8600 | Inmate Search |
| State Prison | Osborn Correctional Institution | Tolland County | 335 Bilton Road, Somers, CT 06071 | (860) 814-4600 | Inmate Search |
| State Prison | Brooklyn Correctional Institution | Windham County | 59 Hartford Road, Brooklyn, CT 06234 | (860) 779-4500 | Inmate Search |
Daily Logs | Norwalk, CT – Official Website Norwalk Connecticut Daily Arrest Logs
Police – Fairfield Citizen Fairfield Citizen Police Reports
Police Reports – NewsTimes NewsTimes Danbury CT Crime Section
Crime Reports – Darien Connecticut Police Department Darien Crime Reports
Arrest and Citation Log | Enfield, CT – Official Website Arrest and Citation Log
Enfield's Most Wanted | Enfield, CT – Official Website View the Enfield's most wanted criminals and submit an anonymous tip online or over the phone.
Bristol Police Arrest Blotter | Bristol, CT – Official Website Arrest Blotter
Arrest Warrants – New Britain Police Department New Britain Arrest Warrants
Arrest Log | Simsbury CT Pursuant to Connecticut General Statutes, the following is a Press Arrest Log.? The arrests include those who were taken into custody for a crime or violated a statute that requires a court appearance.? Arrested persons are presumed innocent unless found guilty in court.
HARTFORD POLICE DEPARTMENT DAILY RECORD OF ADULT ARREST Hartford Police Department Daily Record of Arrest
Welcome To The Southington Police Department Southington Police Department Arrest Log
Police Reports / Berlin, CT Berlin Police Reports
Windsor Locks Police Department Windsor Locks Police Arrest Log
BPD Arrest Log | Town of Bloomfield CT The following individuals have been arrested by the Bloomfield Police Department and are presumed innocent until prov
Press Arrest Log | Town of Farmington, CT Farmington Arrests
Arraignments | Middletown, CT Middletown Police Department Arraignments
Welcome to the Borough of Naugatuck, CT Police Department ?- Annual Reports Borough of Naugatuk?Police Department Arrests
Orange Connecticut Department of Police Service Orange Connecticut Department of Police Service
Weekly Arrest Log | North Haven Police Department North Haven Arrest Reports
Weekly Arrest Log – East Haven Police Department East Haven Police Department Weekly Arrest Logs
Police blotter – Orange Live Orange Live Police Blotter
Arrest Logs | Coventry, CT – Official Website Coventry Arrests
Department of Correction Connecticut Department of Corrections
Criminal/Motor Vehicle Convictions Search By Defendant State Criminal and Motor Vehicle Convictions
Criminal Records Connecticut Division of Criminal Justice
Case Look-up CT Judicial Branch Court Case Lookup
Connecticut Sex Offender Registry Unit- Contact Connecticut Sex Offender Registry