Arkansas Public Records
The government of Arkansas has provisions for the sharing of the state's public records, and citizens can access the records by making a request to the relevant agencies.
Passed in 1967 for the first time, the Arkansas Freedom of Information Act, which is covered under the state statute Ark. Code Ann. §§ 25-19-101 – 25-19-109, states clearly that "all Arkansas citizens may make a request to obtain public records. The word "citizens" has since been expanded to include businesses and corporations in the state. However, convicted felonies may not be allowed to get certain records.
The Arkansas Freedom of Information Act covers all the public records that are kept in the public offices and include the legislative bodies, executive branch, state university system, and all non-government agencies that are entitled to public funding. While you may get access to all public records, there are exceptions. Precisely, you won't be able to obtain the following:
State income tax records
Adoption records
Records that the state of Arkansas has made confidential
Oil and gas records
Trade secrets
Medical records
Education records
Grand jury minutes
Archeological files
Licensing examinations
Law enforcement records
Arkansas Criminal Records
All citizens may also request for criminal records, background checks and arrest records. The Arkansas State Police administers background checks. Only enteritis such as school districts, child welfare agencies, facilities that care for seniors and licensing bureaus can pull background checks. Other entities, such as pre-employment checks done by employers, must have a consent that has been signed. These background checks can be done through an online system by submitting the name or fingerprint.
Arrest records, jail and inmate records are also made available to the public. Information about inmates who are currently in the Arkansas state system and any information related to victims' rights and help is available at the official website of the state's Department of Corrections. The state provides an inmate population search page from which you can find information about any inmate. The search page will prompt you to enter the Offender's Name, age range, and ADC Number to perform a search. The search will provide you with information on the offender's current location, expected release date, and a list of all their convictions or charges.
Arkansas Court Records
The administrator of the courts' official website contains any information about the courts of Arkansas. Citizens can get some public records online through CourtConnect. It allows you to find information on court cases through most of the Courts of Appeal, Supreme Courts, circuit courts and district courts.
Arkansas Vital Records
The Arkansas Department of Health Vital Records Office keeps and maintains Arkansas vital records for things such as birth, marriage, divorce, and death. You can get Arkansas vital records by mailing a completed form with the required payment and documentation with your request to the Office of the Vital Records. Alternatively, you can simply go and make a request in person at the Office of Vital Records. You can go to the office as from M-F, 8.00am-4.30pm.
Birth records: Birth records are available throughout the state from 1920 to present. These records are only available to certain academic groups, individuals who are closely related to the registrant, and other persons who show that they have the right to the record. They typically become public records after 100 years.
Marriage records: Marriage records are available statewide for marriages taking place from the year 1950 to present. The access to marriage certificates are limited to individuals whose names are listed on the certificate, their legal representatives, their relatives, as well as certain academic groups.
Divorce records: Divorce records are available statewide for all divorces taking place in Arkansas from 1950 to date. The access to divorce certificates is limited to the parties involved, their legal representative, and their relatives. Certain academic groups may also obtain these records.
Death records: Death Records are available statewide for deaths from 1920 to date. The access to death certificates is limited to relatives and designated relatives as well as certain academic research groups.
We recommend that you read more about the Arkansas Freedom of Information Act for you to learn more about the access of Arkansas public records.
Arkansas State Court System
Understanding how the system of Arkansas state court works is very important as it helps you find court records easily.
Arkansas Courts Overview
When trying to find court records in Arkansas, you can begin by going to the courts by county. The trial court system of Arkansas State consists of District Courts and Superior Courts.
Arkansas Circuit Courts
Circuit Courts of Arkansas have general jurisdiction over all civil and criminal cases. They can handle all criminal cases and civil cases with claims exceeding $100. However, these courts generally hear only those cases that other courts have no jurisdiction to handle.
Criminal cases that Circuit Courts handle include felonies, lesser-included offenses, and some misdemeanor.
These courts share jurisdiction over civil claims not exceeding $25,000 with State District Courts. They also share jurisdiction over civil claims not exceeding $5,000 with Local District Courts. They have exclusive jurisdiction over all civil equity claims.
Besides, Circuit Courts also hear mental health cases, probate, juvenile, and domestic relations. The case types include civil commitments, guardianships, administration of the state, divorce, and child abuse and neglect.
In some instances, Circuit Courts may refer to some types of criminal and civil cases to State District Courts. It's important to note that the referral of most probate cases, domestic relations cases, and civil cases require the permission and consent of the parties involved.
Arkansas District Courts
District Courts have limited jurisdiction to hear certain types of criminal and civil cases. There are Local District Courts and State District Courts.
Criminal cases handled by both State District Courts and Local District Courts include preliminary hearings for all the types of criminal cases and most types of misdemeanors. District Courts also hear local ordinance violations and traffic cases.
District courts have exclusive jurisdiction over all civil claims of up to $100. State District Courts share jurisdiction over civil claims ranging between $100 and $5,000 with Circuit Courts.
State District Courts can also handle certain types of criminal and civil cases referred by the Circuit Court. However, referral of most probate case, domestic relations, and civil cases usually require the consent of every party. Every District Court typically has a Small Claims division for handling most general civil claims of less than $5000.
To easily find court records in Arkansas, you should start by understanding all types of cases and the types of courts as per the state criminal court system. Start your search of court records by going to the state courts by county and you will be able to easily find all the court records.
Arkansas Crime Statistics
Violent & Property Crime Rates in Arkansas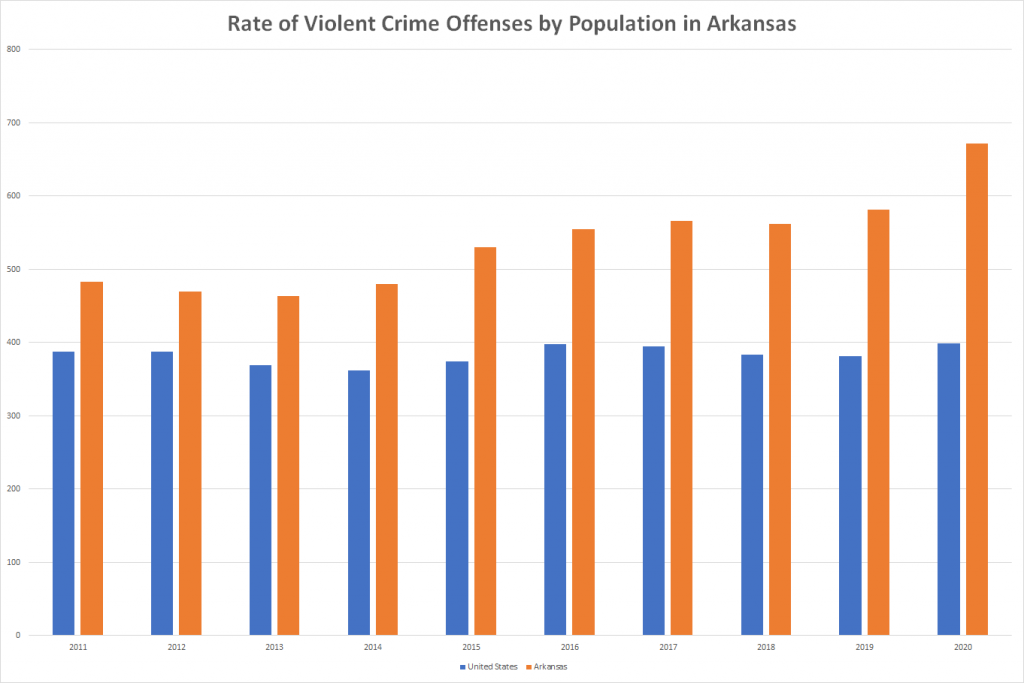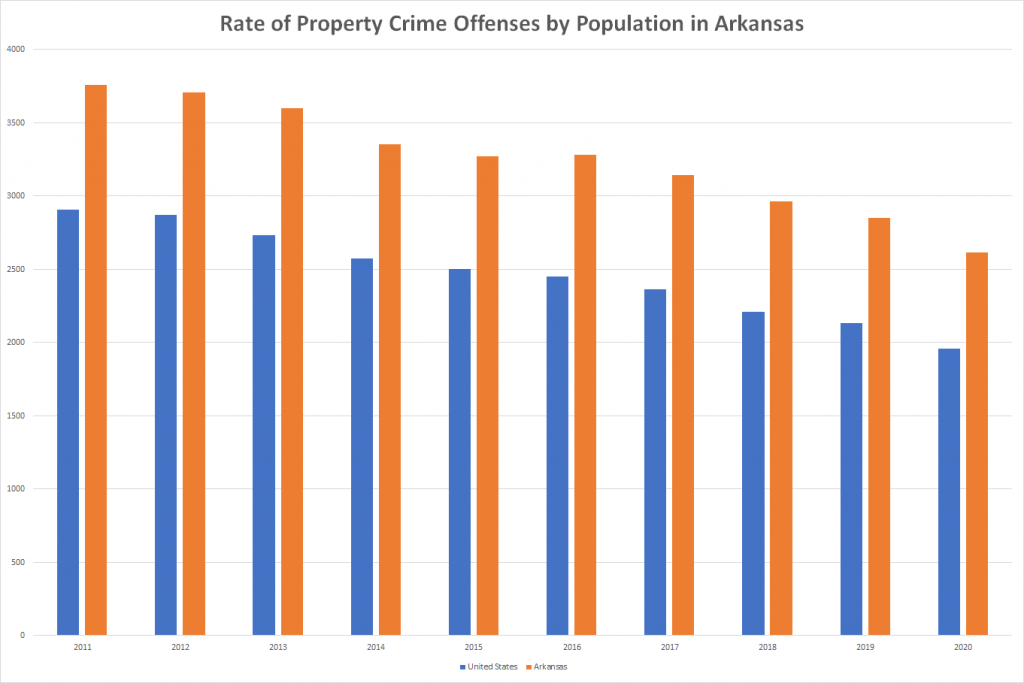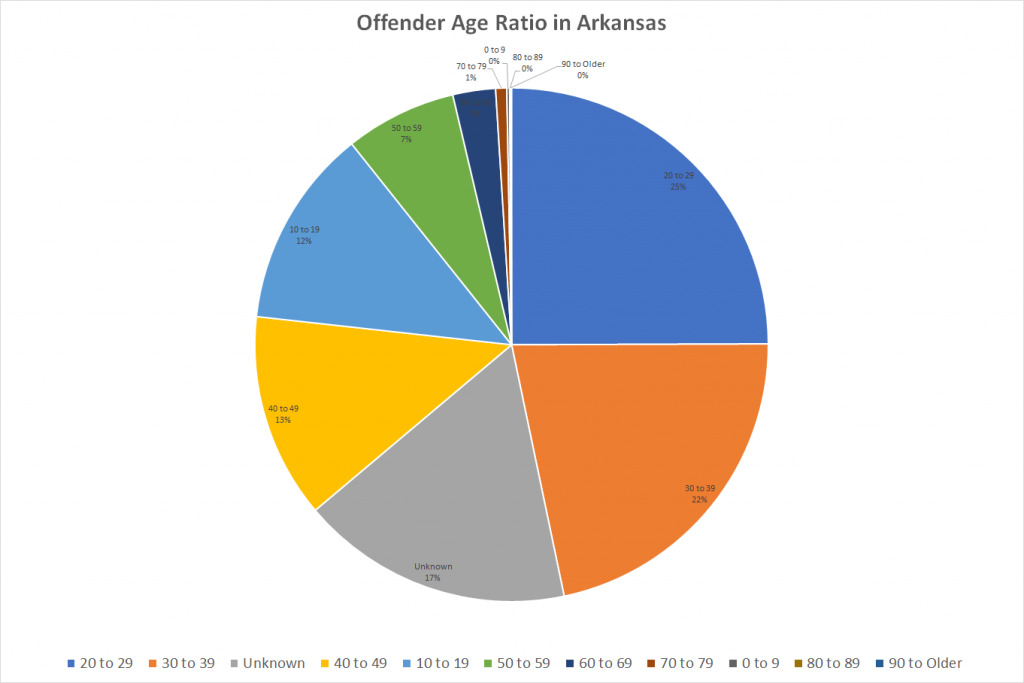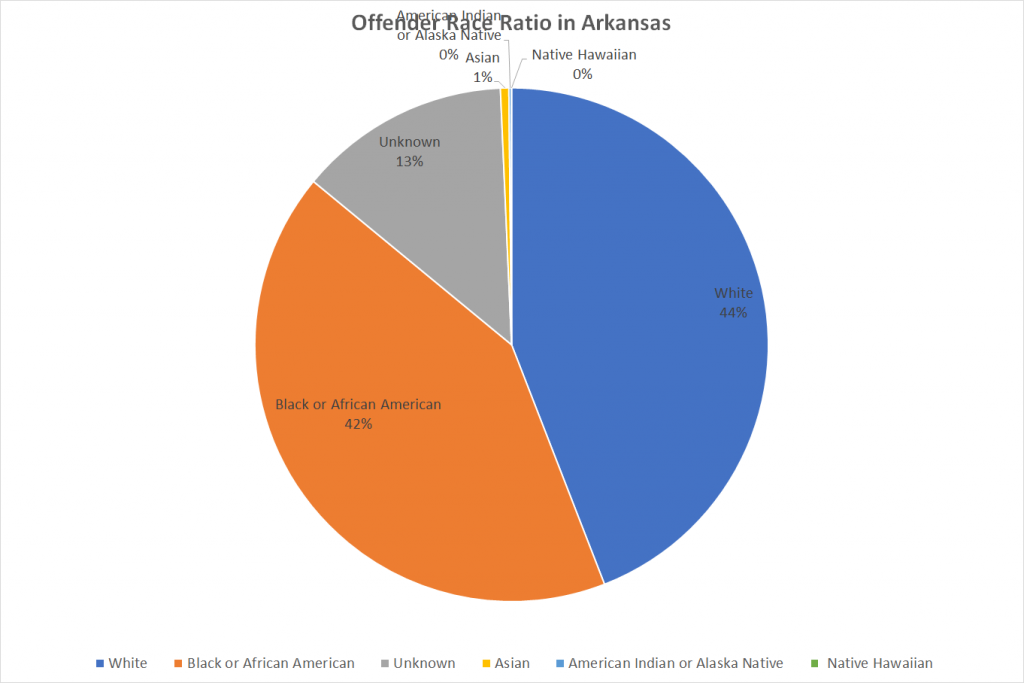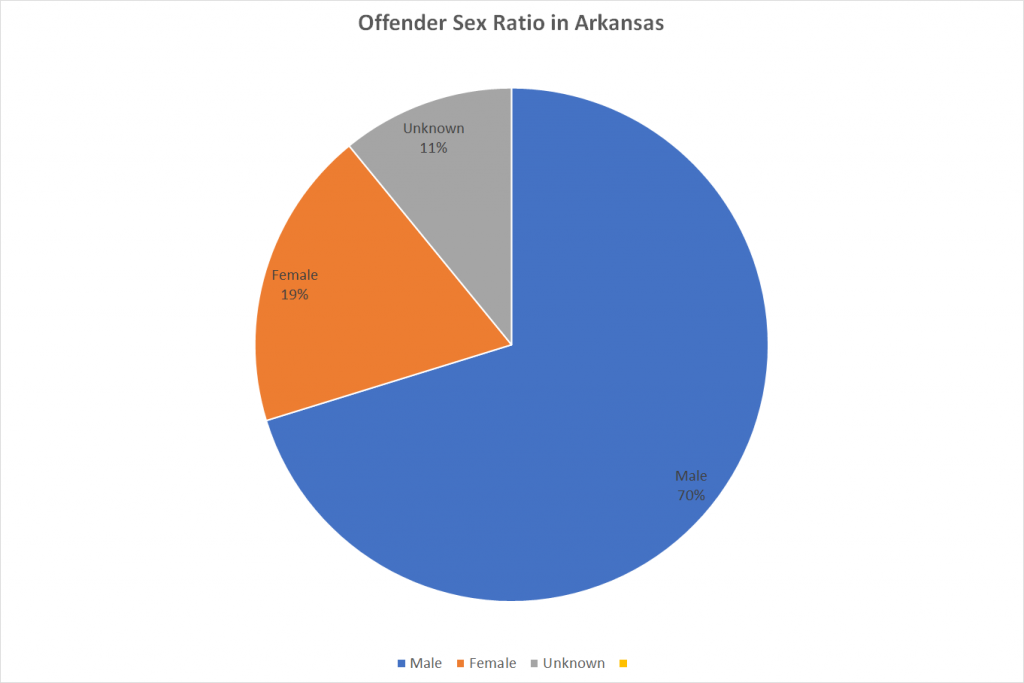 Arrests Offense in Arkansas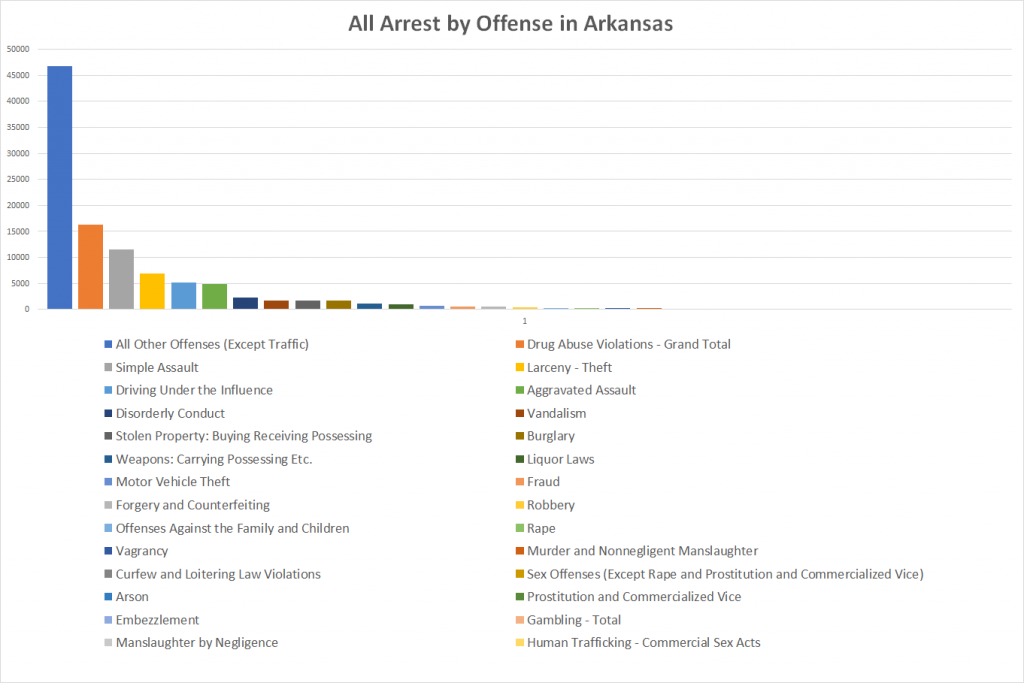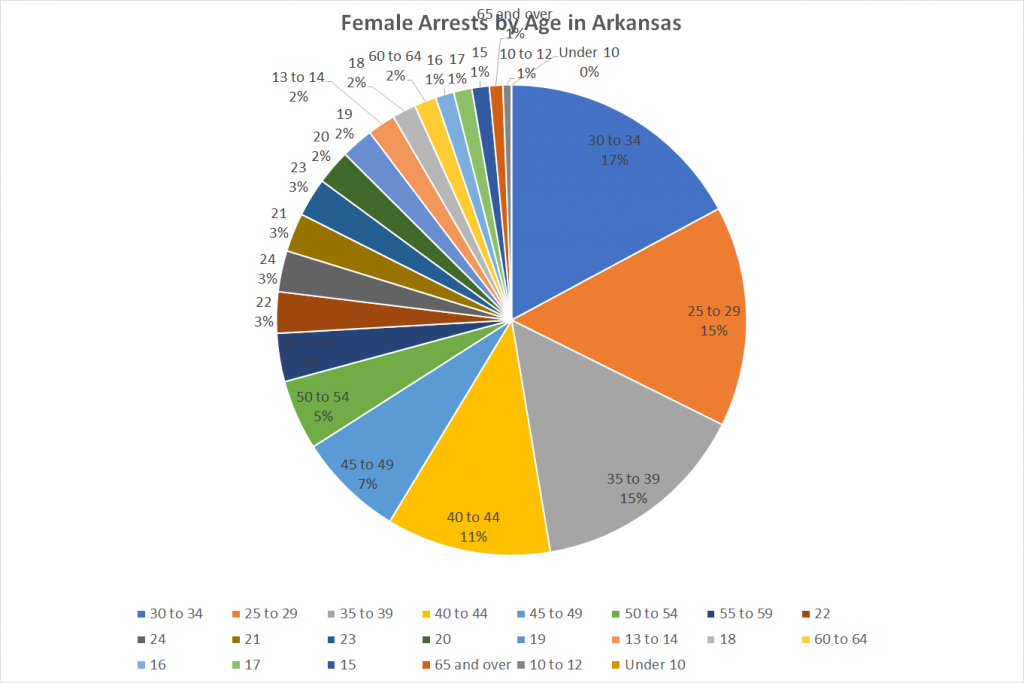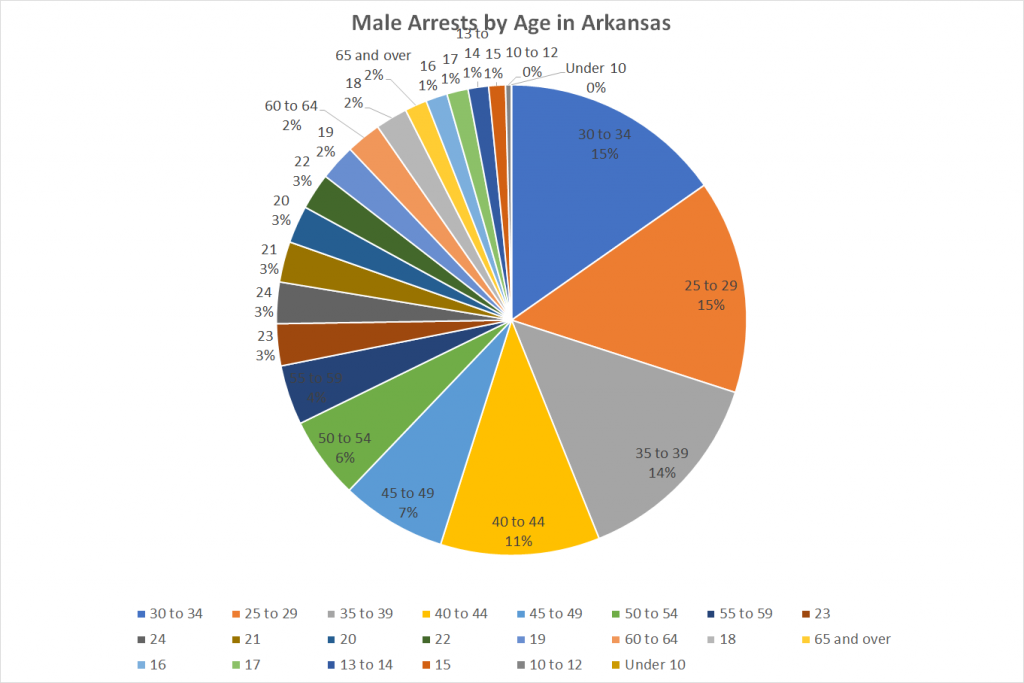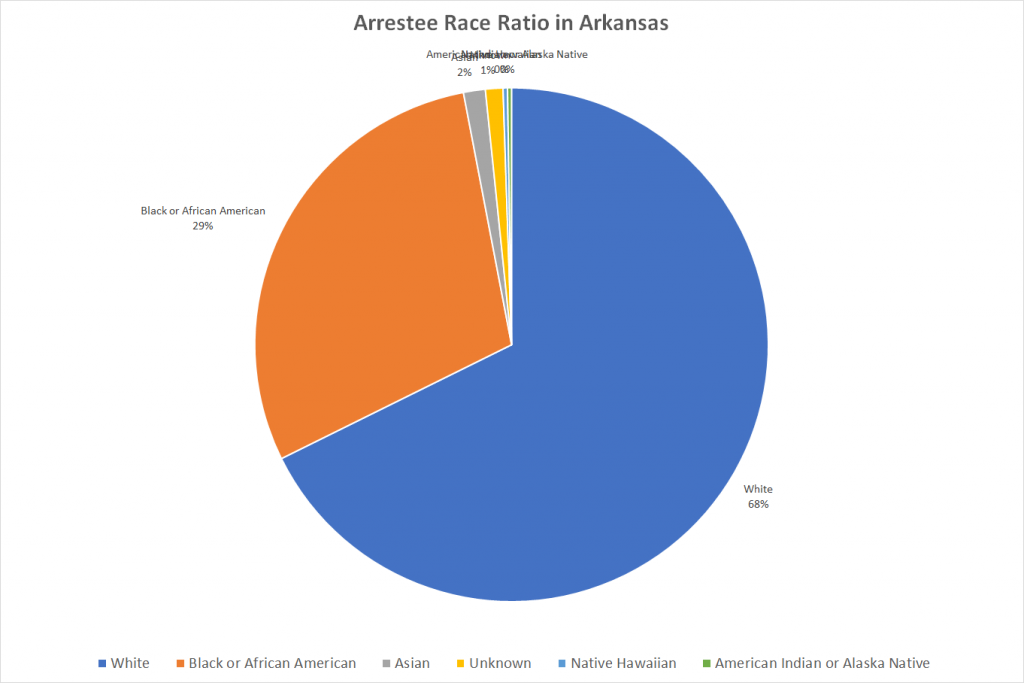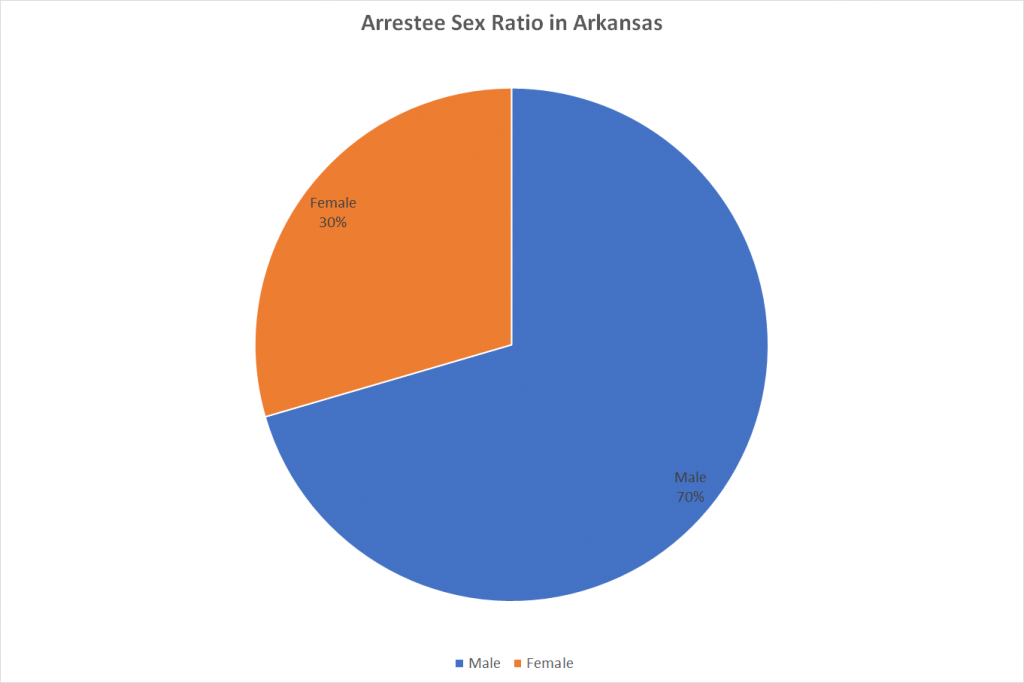 The latest data is from 2021. References: https://cde.ucr.cjis.gov/LATEST/webapp/#/pages/home
The Official Website of Arkansas County
Little Rock City of Little Rock, Arkansas – Capital City – Pulaski County | City of Little Rock
Fort Smith City of Fort Smith, Arkansas
Fayetteville Fayetteville, AR – Official Website
Jonesboro Jonesboro, AR | Official Website
North Little Rock Home – North Little Rock
Conway Conway Arkansas
Rogers Rogers, AR – Official Website
Pine Bluff City Of Pine Bluff Welcome to the City of Pine Bluff Arkansas! You will find Civil War, Railroad, Hotel Pines or Mural History with great dining, art and cultural events
Bentonville Bentonville, AR | Official Website
Hot Springs Hot Springs, AR – Official Website
Bentont Benton City, WA – Official Website
Texarkana City of Texarkana Official Website Hub for the City of Texarkana
Sherwood Sherwood, AR | Official Website
Jacksonville Jacksonville, AR – Official Website
Russellville Russellville, AR – Official Website
Pulaski County Pulaski Circuit/County Clerk
Washington County Washington County, AR
Sebastian County Sebastian County Government
Faulkner County Faulkner County – Official Website
Saline County Saline County Arkansas Saline County, Arkansas government serves the communities of Benton, Alexander, Bryant, Haskell, Shannon Hills and Traskwood.
Craighead County Craighead County | Craighead County Arkansas
Jefferson County Jefferson County, Arkansas Jefferson County, Arkansas government serves the communities of Pine Bluff, White Hall, Redfield, Altheimer, Wabbaseka, Sherrill, Sulphur Springs
White County White County Arkansas
Crawford County Welcome – Crawford County, Arkansas
Pope County Welcome To The Official Pope County, Arkansas Site
Crittenden County Crittenden County, Arkansas Crittenden County, Arkansas website. Find Crittenden County cities, Crittenden County schools, and Crittenden County online services
Mississippi County Mississippi County, AR Mississippi County, Arkansas government serves the communities of Blytheville, Gosnell, Joiner, Keiser, Leachville, Manila, and Osceola.
Miller County Miller County Arkansas
Greene County Greene County Courthouse in Paragould, AR
Union County Union County AR
Baxter County Baxter County Government – Arkansas Official website of Baxter County Government.Official website of the Baxter County Government.
Boone County Boone County AR Government Boone County, Arkansas government serves the communities located in the heart of the Ozark Mountains.
Independence County Independence County AR – City of Batesville AR – Independence County Government
Carroll County Welcome to Carroll County Arkansas
Cleburne County Cleburne County Arkansas | Official County Government Website Cleburne County Arkansas welcomes you to our website with information for both newcomers and current residents, students and scholars, and anyone interested in the county and what it has to offer.
Johnson County Johnson County, Arkansas
Poinsett County Welcome to Poinsett County, AR Welcome to Poinsett County, AR
Columbia County Columbia County, Arkansas Columbia County, Arkansas's government serves the communities of Magnolia, Emerson, McNeil, Taylor, and Waldo.
Clark County Clark County, Arkansas
Hempstead County Hempstead County Sheriff's Office Offering community resources including offender information, most wanted, press releases, and contact information for Hempstead County, Arkansas.
Logan County Logan County | Arkansas.gov
Yell County Official Website of Yell County, Arkansas
Ashley County Ashley County, the fifth-largest county in Arkansas in terms of land area, was formed in 1848. It was named after Chester Ashley, a US Senator.
Phillips County Phillips County, Arkansas Phillips County, Arkansas website. Find Phillips County cities, Phillips County schools, and Phillips County online services
Drew County Drew County, Arkansas Drew County, Arkansas website. Find Drew County cities, Drew County schools, and Drew County online services
Jackson County Jackson County | Arkansas.gov
Arkansas County Sharp County, Arkansas Sharp County, Arkansas website. Find Sharp County cities, Sharp County schools, and Sharp County online services.
Cross County Cross County AR Government Serving the communities of Cherry Valley, Hickory Ridge, Parkin, and Wynne in northeast Arkansas.
Van Buren County Van Buren County
Arkansas Jail Roster
| Type | Name | County | Inmate Locator | Phone Number | Inmate Search |
| --- | --- | --- | --- | --- | --- |
| Federal Prison | Forrest City Federal Correctional Institution (Low) | St. Francis County | 1400 Dale Bumpers Road, Forrest City, AR 72335 | (870) 630-6000 | Federal Inmate Locator |
| Federal Prison | Forrest City Federal Correctional Institution (Medium) | St. Francis County | 1400 Dale Bumpers Road, Forrest City, AR 72335 | (870) 494-4200 | Federal Inmate Locator |
| State Prison | Delta Regional Unit | Chicot County | 880 East Gaines, Dermott, AR 71638-9505 | (870) 538-2000 | Inmate Search |
| State Prison | Ouachita River Unit | Hot Spring County | 100 Walco Lane, Malvern, AR 72104 | (501) 467-3400 | Inmate Search |
| State Prison | North Central Unit | Izard County | 10 Prison Circle, Calico Rock, AR 72519 | (870) 297-4311 | Inmate Search |
| State Prison | Grimes Unit | Jackson County | 300 Corrections Drive, Newport, AR 72112 | (870) 523-5877 | Inmate Search |
| State Prison | McPherson Unit | Jackson County | 302 Corrections Drive, Newport, AR 72112 | (870) 523-2639 | Inmate Search |
| State Prison | Barbara Ester Unit | Jefferson County | 7500 Corrections Circle, Pine Bluff, AR 71603 | (870) 267-6151 | Inmate Search |
| State Prison | Boot Camp Program | Jefferson County | 2399 State Farm Road, Tucker, AR 72168 | (501) 842-2519 | Inmate Search |
| State Prison | Maximum Security Unit | Jefferson County | 2501 State Farm Road, Tucker, AR 72168-8713 | (501) 842-3800 | Inmate Search |
| State Prison | Pine Bluff Re-Entry Center for Women | Jefferson County | 6841 West 13th Street (second driveway), Pine Bluff, AR 71602 | (870) 730-0381 | Inmate Search |
| State Prison | Pine Bluff Unit | Jefferson County | 890 Free Line Drive, Pine Bluff, AR 71603-1498 | (870) 267-6510 | Inmate Search |
| State Prison | Randall L. Williams Correctional Facility | Jefferson County | 7206 West 7th Street, Pine Bluff, AR 71603 | (870) 267-6800 | Inmate Search |
| State Prison | Tucker Unit | Jefferson County | 2400 State Farm Road, Tucker, AR 72168 | (501) 842-2519 | Inmate Search |
| State Prison | East Arkansas Regional Unit | Lee County | 326 Lee Road 603 #601, Brickeys, AR 72320 | (870) 295-4700 | Inmate Search |
| State Prison | Cummins Unit | Lincoln County | 2540 State Hwy 388, Gould, AR 71643 | (870) 850-8899 | Inmate Search |
| State Prison | Varner Unit | Lincoln County | 320 State Hwy 388, Gould, AR 71643 | (870) 575-1800 | Inmate Search |
| State Prison | Texarkana Regional Correction Center | Miller County | 305 East 5th Street, Texarkana, AR 71854 | (870) 779-3939 | Inmate Search |
| State Prison | Mississippi County Work Release Center | Mississippi County | 727 N Co Road 599, Luxora, AR 72358 | (870) 658-2214 | Inmate Search |
| State Prison | J. Aaron Hawkins Sr. Center | Pulaski County | 22522 Asher Road, Wrightsville, AR 72183 | (501) 897-2256 | Inmate Search |
| State Prison | Wrightsville Unit | Pulaski County | 8400 Hwy 386, Wrightsville, AR 72183 | (501) 897-5806 | Inmate Search |
| State Prison | Benton Unit | Saline County | 6701 Highway 67, Benton, AR 72015-8488 | (501) 315-2252 | Inmate Search |
| State Prison | Northwest Arkansas Work Release Center | Washington County | 600 West Sunset Avenue, Springdale, AR 72764 | (479) 756-2037 | Inmate Search |
| Baxter County Jail Roster | Baxter County Jail | Baxter County | 904 Hwy 62 W, Mountain Home, AR 72653 | (870) 425-7000 | Inmate Roster |
| Benton County Jail Roster | Benton County Jail | Benton County | 1300 SW 14th Street, Bentonville, AR 72712 | (479) 271-1011 | Inmate Search |
| Boone County Jail Roster | Boone County Jail | Boone County | 5800 Law Drive, Harrison, Arkansas 72601 | (870) 741-8404 | Inmate Roster |
| Columbia County Jail Roster | Columbia County Detention Center | Columbia County | 82 Columbia Road 300, Magnolia, Arkansas 71753 | (870) 234-5331 | Inmate Roster |
| Craighead County Jail Roster | Craighead County Detention Center | Craighead County | 901 Willett Road, Jonesboro, AR 72401 | (870) 933-4526 | Inmate Roster |
| Crawford County Jail Roster | Crawford County Detention Center | Crawford County | 4235 Alma Highway Van Buren, AR 72956 | (479) 474-1721 | Jail Roster |
| Crittenden County Jail Roster | Crittenden County | Crittenden County | 350 Afco Road, West Memphis, AR 72301 | (870) 702-2010 | Inmate Roster |
| Cross County Jail Roster | Cross County Jail | Cross County | 704 Canal Street, Wynne, AR 72396 | (870) 238-5700 | Inmate Roster |
| Dallas County Jail Roster | Dallas County Detention Center | Dallas County | 106 Charlotte, Fordyce, AR 71742 | (870) 352-2002 | Jail Roster |
| Drew County Jail Roster | Drew County Detention Facility | Drew County | 106 S Main Street, Monticello, AR 71655 | (870) 460-6215 | Jail Roster |
| Faulkner County Jail Roster | Faulkner County Detention Center Unit 1 | Faulkner County | 801 Locust Street, Conway, AR 72032 | (501) 450-4995 | Inmate Roster |
| Faulkner County Jail Roster | Faulkner County Detention Center Unit 2 | Faulkner County | 500 S German Lane, Conway, AR 72034 | (501) 328-4160 | Inmate Roster |
| Garland County Jail Roster | Garland County Detention Center | Garland County | 3564 Albert Pike Road, Hot Springs National Park, AR 71913 | (501) 651-7801 | Inmate Search |
| Garland County Jail Roster | Garland County Juvenile Detention | Garland County | 222 Woodbine Street, Hot Springs, AR 71901 | (501) 622-3643 | Inmate Search |
| Hempstead County Jail Roster | Hempstead County Jail | Hempstead County | 312 S Washington Street, Hope, AR 71801 | (870) 777-6727 | Inmate Roster |
| Hot Spring County Jail Roster | Hot Spring County Detention Center | Hot Spring County | 215 East Highland Street #119, Malvern, AR 72104 | (501) 337-7738 | Jail Roster |
| Howard County Jail Roster | Howard County Detention Facility | Howard County | 101 Isaac Perkins Blvd, Nashville, AR 71852 | (870) 845-2626 | Inmate Roster |
| Independence County Jail Roster | Independence County Jail | Independence County | 569 W Main Street, Batesville, AR 72501 | (870) 612-6880 | Jail Roster |
| Independence County Jail Roster | Independence County Juvenile Detention Center | Independence County | 105 County Yard Road, Batesville, AR 72501 | (870) 612-6814 | Jail Roster |
| Izard County Jail Roster | Izard County Detention Facility | Izard County | 300 Circle Drive, Melbourne, AR 72556 | (870) 368-4203 | Jail Roster |
| Jackson County Jail Roster | Jackson County Jail | Jackson County | 3300 Theater Drive, Newport, Arkansas 72112 | (870) 523-5842 | Jail Roster |
| Jefferson County Jail Roster | Jefferson County Jail | Jefferson County | 300 E. 2nd Avenue, Pine Bluff, AR 71601 | (870) 541-4620 | Inmate Roster |
| Johnson County Jail Roster | Johnson County Detention Center | Johnson County | 301 Porter Industrial Road, Clarksville, AR 72830 | (479) 754-2200 | Inmate Roster |
| Lawrence County Jail Roster | Lawrence County Jail | Lawrence County | 315 W Main Street, Walnut Ridge, AR 72476 | (870) 886-2525 | Jail Roster |
| Lonoke County Jail Roster | Lonoke County Jail | Lonoke County | 440 Dee Dee Lane, Lonoke, AR 72086 | (501) 676-6494 | Inmate Roster |
| Madison County Jail Roster | Madison County Jail | Madison County | 201 W Main Street, Huntsville, AR 72740 | (479) 738-2320 | Inmate Roster |
| Marion County Jail Roster | Marion County Jail | Marion County | 491 US-62, Yellville, AR 72687 | (870) 449-4236 | Inmate Roster |
| Miller County Jail Roster | Miller County Detention Center | Miller County | 2300 East Street, Texarkana, AR 71854 | (870) 774-3001 | Jail Roster |
| Mississippi County Jail Roster | Mississippi County Detention Center | Mississippi County | 685 N Co Road 599, Luxora, AR 72358 | (870) 658-2242 | Jail Roster |
| Monroe County Jail Roster | Monroe County Jail | Monroe County | 200 S Main Street, Clarendon, AR 72029 | (870) 747-3811 | Inmate Roster |
| Montgomery County Jail Roster | Montgomery County Jail | Montgomery County | 105 Hwy 270 East Mount Ida, AR 71957 | (870) 867-3151 | Jail Roster |
| Newton County Jail Roster | Newton County Jail | Newton County | 300 Spring Street, Jasper, AR 72641 | (870) 446-5124 | Inmate Roster |
| Ouachita County Jail Roster | Ouachita County Jail | Ouachita County | 109 Goodgame Street, Camden, AR 71701 | (870) 231-5300 | Inmate Roster |
| Perry County Jail Roster | Perry County Detention Center | Perry County | 105 North Fourche Avenue, Perryville, AR 72126 | (501) 889-2333 | Jail Roster |
| Poinsett County Jail Roster | Poinsett County Detention Center | Poinsett County | 1500 Justice Drive, Harrisburg, AR 72432 | (870) 578-5411 | Jail Roster |
| Pope County Jail Roster | Pope County Jail | Pope County | #3 Emergency Lane, Russellville, AR 72802 | (479) 968-5599 | Inmate Roster |
| Prairie County Jail Roster | Prairie County Jail | Prairie County | 200 Court House Sq. #101, Des Arc, AR 72040 | (870) 256-4137 | Jail Roster |
| Pulaski County Jail Roster | Pulaski County Jail | Pulaski County | 3201 W Roosevelt Road, Little Rock, AR 72204 | (501) 340-7000 | Inmate Search |
| St. Francis County Jail Roster | St. Francis County Jail | St. Francis County | 313 S Izard Street, Forrest City, AR 72335 | (870) 633-2611 | Inmate Roster |
| Saline County Jail Roster | Saline County Detention Center | Saline County | 735 S Neeley Street, Benton, AR 72015 | (501) 303-5642 | Inmate Roster |
| Sebastian County Jail Roster | Sebastian County Adult Detention Center | Sebastian County | 801 South A Street, Fort Smith, AR 72901 | (479) 783-4988 | Inmate Search |
| Sevier County Jail Roster | Sevier County Jail | Sevier County | 137 W. Robinson Road, De Queen, AR 71832 | (870) 642-2125 | Jail Roster |
| Sharp County Jail Roster | Sharp County Jail | Sharp County | 30A Court Drive, Ash Flat, Arkansas 72513 | (870) 994-7329 | Jail Roster |
| Stone County Jail Roster | Stone County Jail | Stone County | 1009 Sheriff's Drive, Mountain View, AR 72560 | (870) 269-3825 | Inmate Roster |
| Union County Jail Roster | Union County Jail | Union County | 250 American Road, El Dorado, AR 71730 | (870) 864-1970 | Inmate Roster |
| Van Buren County Jail Roster | Van Buren County Jail | Van Buren County | 184 Detention Drive, Clinton, AR 72031 | (501) 745-2112 | Inmate Roster |
| Washington County Jail Roster | Washington County Detention Center | Washington County | 1155 W Clydesdale Drive, Fayetteville, AR 72701 | (479) 444-5830 | Inmate Roster |
| Yell County Jail Roster | Yell County Dardanelle Jail | Yell County | 106 Union Street, Dardanelle, AR 72834 | (479) 229-4175 | Jail Roster |
Police & Fire – Stuttgart Daily Leader – Stuttgart, AR – Stuttgart, AR Stuttgart Daily Police Reports & Arrests
Ashley County Detention Center Ashley County Detention Center Inmate Information
Benton County Jail / Detention Information and Inmate Visitation & Search / Roster / Locator Benton County Sheriff's Office & Jail facility serves the Citizens of Northwest Arkansas & surrounding area.
Roster Choose – Boone County Sheriff AR Benton County Jail
Inmate Roster – Current Inmates Booking Date Descending – Columbia County Sheriff AR Boone County Sheriff's Office Inmate Search
Craighead County Sheriff's Office Columbia County Sheriff's Office Inmate Roster
Inmate Roster – Current Inmates Booking Date Descending – Faulkner County Sheriff's Office Craighead County Sheriff's Office
Inmate Roster – Current Inmates Booking Date Descending – Jefferson County Sheriff AR Faulkner County Sheriff's Office Inmate Roster
Inmate Roster – Current Inmates Booking Date Descending – Johnson County Sheriff AR Jefferson County Sheriff's Office
Roster Choose – Marion County Sheriff AR Johnson County Sheriff's Office Inmate Database
PCSO Detention Facility | Pulaski County Sheriff's Office Detention Center Inmate Search
Inmate Roster – Current Inmates Booking Date Descending – Saline County Sheriff's Office Offering community resources including sex offender and service information for Saline County in Arkansas.
Detainee Roster (Detailed) | Washington County, AR Washington County Sheriff's Office Detainee List
Arkansas Department of Correction Arkansas Dept of Correction
Online Criminal Background Check System Arkansas Criminal Background Check System
Online Services | Arkansas Judiciary Arkansas Judiciary Online Services
Arkansas Crime Information Center | Sex Offender Search Arkansas Crime Information Center Sex Offender Search